The food and beverage industry produces meals and drinks within five sub-industries: fast food, coffee shop, food caterers, cafes, and restaurants. In Singapore, food is the most favorite thing for citizens. Having meals outside the home is a daily activity for Singaporeans who have long working hours. The F&B industry is a popular and highly competitive business in Singapore that needs a special system to help.
With the high necessity of people to have meals outside of the home, owners, and employees of the food industry will be forced under high working pressure. This industry needs support to make its workflow more efficient. Because of that, the software ERP became familiar in Singapore. Almost all industries use an F&B system to operate effectively.
Table Of Content
F&B Industry Challenges in Singapore
Of course, there will be many problems to solve in the industrial world. Likewise, in the F&B industry in Singapore, they are forced to face challenges such as food traceability, restrictions on dine-in operations, inventory management problems, strict regulation, and online trading. All those problems will make staff work hard to handle the management of the companies and minimize trouble as best as they can by using the F&B system.
Those are not the only challenges the F&B industry faces. They also have to survive competition from many establishments in the business. If faced with manual systems management, it will be more difficult for the companies and their staff. The business operations can't run efficiently and will not improve. Hence, many companies in the food industry in Singapore use the F&B system to support them.
Also read: Key Strategies to Increase Effectiveness with F&B Management System
F&B Industry Trend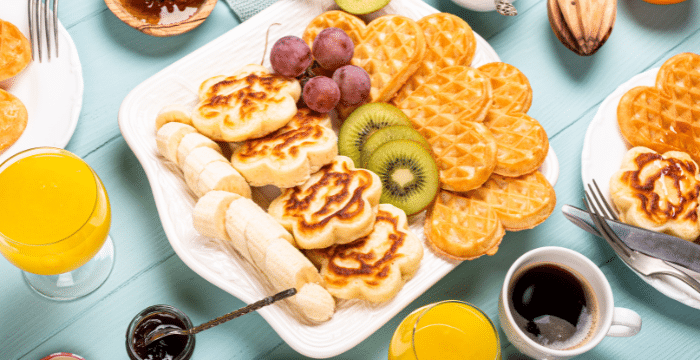 In Singapore, the F&B industry runs to the trend of using an ERP system for their business. Because companies feel they benefit greatly from using the F&B system, including minimized human error, efficient time work, and effective operation. There are many ERP systems to support your business in the food industry, such as Hash F&B Technology.
Hash F&B from HashMicro has a user-friendly and simple design. These systems are easy to operate, even for new users with little training. With this software, companies also can automate various business processes. Because of that, the F&B system from HashMicro became popular in the F&B industry in Singapore.
The Features of F&B System for Food Industry
Hash F&B Technology is configurable by IT experts. There are many benefits you can take from this ERP system. This software is also operable on smartphones and tablets so that you can access this system easily anytime and anywhere. HashMicro's F&B system offers you many modern features that will help you to work easily, specifically: 
Optimal order management: upgrades your company's service quality

Centralized kitchen strategy:  ensures food quality

Customer loyalty management: escalates customer purchase and retention

Procurement process efficiency: offers you easy budget management for purchasing and monitoring supplier performance

Accurate financial recording: manages the finance of all branches of your company

Kitchen order display: automated routing, kitchen order summary, and cooking time management

Ease of ordering menu: increases sales and simplifies the food process order.
Also read: The Importance of Restaurant POS Software for F&B Business
Conclusion
The F&B industry is a business that works in the field of making food and drinks outside the home. In Singapore, it is the most popular business to run. However, this business faces many challenges. The F&B system has been a trend in the food industry to support companies in facing competition and various other challenges.


HashMicro provides an F&B system for the food industry. Its key features offer many benefits, such as an easy-to-use POS system, stock management efficiency, effective financial management, and customer management automation. If you are interested in these products for your company, you can request Hash F&B Technology free product demo to get more information.