Does ERP Restaurant System really help your Food and Beverages Industry to grow? The answer is yes. The system can make the industry grow even faster. There are many benefits of Restaurant System for Food and Beverages Industry. One of the most significant function is to automate any system in restaurant management. To fasten the growth of your Food and Beverage Industry, this System is essentially needed. It can help you in many ways from tracking the sales easily, managing inventory quickly, organizing the payment process easier, simplifying of making an in-depth report, and many more.
To learn various benefits of Restaurant System for Food and Beverage Industry, check the explanation below: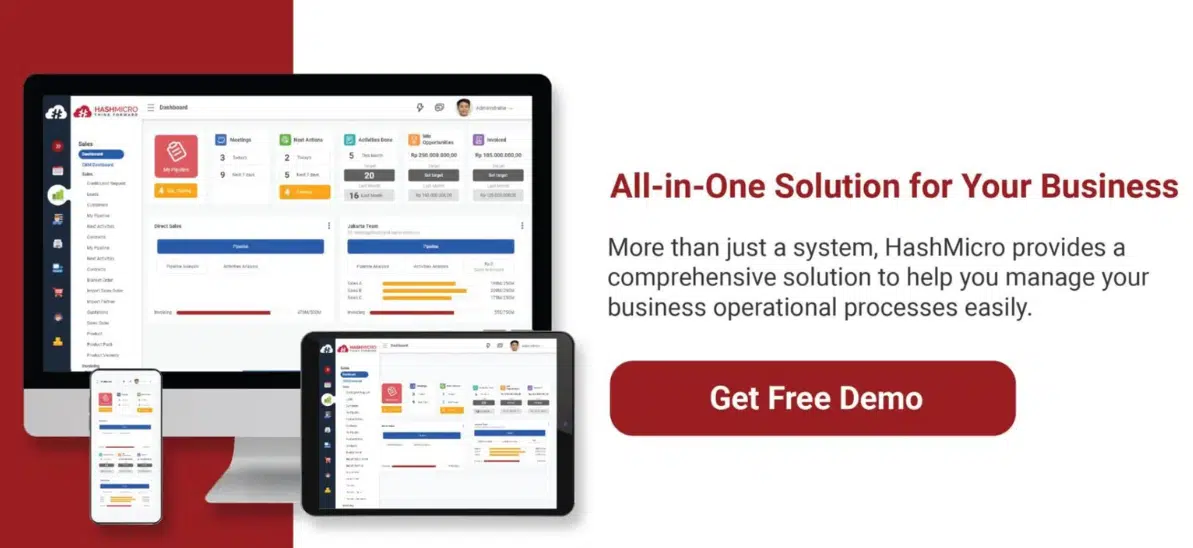 Daftar Isi
Sales Tracking
In daily operation, a restaurant will manage various transaction from cash, debit, to credit payment. With the help of Restaurant System software, the sales can be easily tracked as the system is able to help you to track the smallest amount of the transaction. Moreover, in terms of sales tracking, Restaurant System has an extended function. This allows staff to monitor what customers like. This helps to generate a sales report in your restaurant.
An Advanced Payment Process with POS System
There are various ways to use to process the transaction in Restaurants such as cash, debit, and credit payment. Integration of Restaurant System and POS System will make any transaction faster. On daily operational, POS System helps to track loss and profit as well as sales tax as well. In advance, the integration is also used as the communication system between Central Kitchen and staff. For instance, any orders that come to the system will directly exist in the Central Kitchen. It is clearly can simplify the communication process and fasten the ordering process.
Efficient Workforce Management
Restaurant System improves the management system so that the staff can work more effectively. Daily operational from the management process, sales, accounting and other things can be finished faster by using the system. Since the process is quick, the staff can do something that requires manual checking. This can help you to improve the productivity of restaurant staff.
Also read: How to Increase Your Restaurant Sales During the Covid-19 Crisis
Inventory Monitoring
A food recall is one of the nightmares of every Food and Beverage Industry. However, we can handle it as we start using the software. So, how the system can help us avoiding unexpected food recall? First of all, try to integrate the Restaurant System and Inventory System. It will help you to track product quality. This system helps you to track lot number, dates, product quantities as well as their movement. As a result, your staff will determine whether you need to keep the product or recall.
Generating In-Depth Financial Report
Generating financial report in the culinary industry is not always easy. However, the Restaurant System will help you to solve this complicated process. We can integrate it with an Accounting System to make any related financial reports in details from loss and profit to sales tax.
Conclusion
The F&B field is a field that many people are engaged in as a business because this field is very promising. Managing an F&B business is certainly not an easy thing because the business has a wide reach and many branches of the business. This is what makes many entrepreneurs find it difficult to manage the F&B business. Therefore, business people can use HashMicro restaurant software to help manage their business.
HashMicro provides restaurant POS software that is able to manage dozens of F&B business branches with one application. In addition, HashMicro also provides a system that makes it easy to manage the F&B business from the front line to the kitchen. Try the free demo and use HashMicro software to make managing your restaurant business easier.