The tea industry signifies a thriving sector within the beverage market, particularly prominent in Singapore. This enterprise presents substantial prospects for profitability.
Consequently, the integration of technology is not just advantageous but crucial in the efficient operation of tea industry businesses. Harnessing appropriate technology optimizes the potential inherent in these enterprises.
One such technological advancement that simplifies business operations swiftly and effectively is Enterprise Resource Planning (ERP) software. This comprehensive suite of solutions facilitates business efficiency through the application of its diverse modules.
In this article, we delve deeper into the advantages that ERP software offers to the tea industry. Moreover, we will provide recommendations for suitable ERP for tea industry readily available in the market, especially in Singapore.
ERP for Tea Industry Overview
Enterprise Resource Planning (ERP) for food and beverage industry, such as fast food and tea industry, embodies a comprehensive business management tool. It is specifically designed to cater to the unique requirements and confront the challenges prevalent among tea producers, manufacturers, and distributors.
This holistic platform incorporates Account Receivable (AR) automation and converges multiple business processes into an integrated system.
The consolidated ERP software encompasses diverse modules such as plantation management, procurement, manufacturing, quality control, sales, finance, and human resources.
Those unified approaches offer a competitive edge by streamlining operations and fostering coherence across different organizational sectors.
With the implementation of this tea software, tea businesses are empowered to amplify productivity, heighten efficiency, and effectively control costs. Additionally, it can expedite processes, thereby saving time, and ultimately contribute to enhancing strategic business decision-making.
The ERP for tea industry essentially acts as a powerful catalyst for operational excellence and business growth.
Challenges Faced by Tea Industry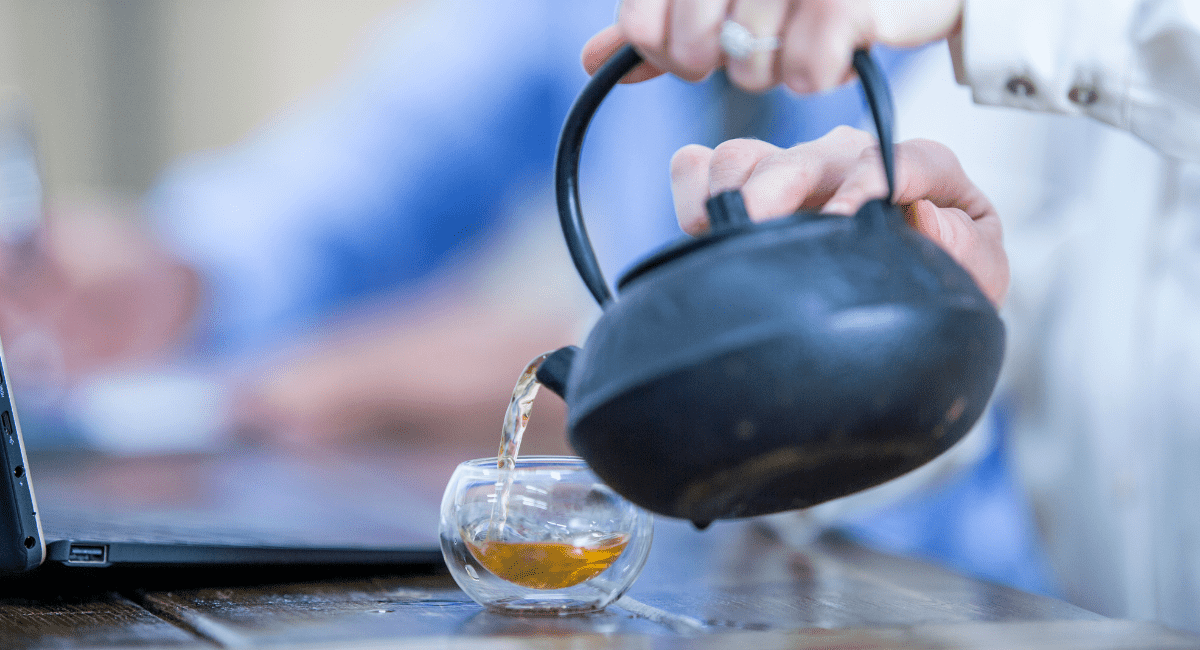 Navigating the constant shift in consumer preferences regarding tea varieties and flavors present a significant challenge.
Similarly, unpredictable weather patterns add another layer of complexity to the already intricate process of managing tea plantations.
Furthermore, the complexity of the supply chain, stretching across various growers, manufacturers, exporters, and retailers, contributes to the compendium of difficulties faced by the tea industry. Ensuring consistent quality control and compliance with various regulations is also an important issue.
Another pressing concern is the efficient management of costs associated with labor, raw materials, energy, transportation, and packaging amidst fluctuating market rates. Sustainable operations are crucial too, with the need to minimize waste and reduce water and energy consumption.
Lastly, the lack of visibility and traceability within the entire production and supply process can pose considerable challenges to tea businesses.  
To overcome these hurdles, an integrative, technology-driven solution like ERP software or food processing software becomes needed.
Why Tea Industry Needs an ERP Software?
ERP software offers various benefits to manage the tea industry business processes, especially in its manufacturing and distribution processes. Below mentioned are the key reasons why the tea industry needs ERP software.
1. Streamlined operations
ERP presents a unified platform that harmonizes all the crucial processes within the tea industry. This advanced software not only brings together disparate elements of the business but also automates overall operational efficiency.
Through the implementation of automation, the software seamlessly organizes various functions including inventory management, production management, and sales management.
In addition, it optimizes the management of production lines and fosters effective team coordination. Consequently, the ERP software serves as an integral mechanism that promotes synergy and operational fluidity.
2. Enhanced visibility and control
ERP software serves a critical role in enhancing visibility and control within tea industries. With ERP's aid, these industries gain access to real-time visibility across all business operations.
This level of transparency allows for comprehensive oversight, which is essential in a complex industry like tea production and distribution.
The ERP for tea industry equips businesses with the ability to track and monitor activities ranging from plantation management to production processes, inventory levels, and sales.
With these insights at their disposal, businesses are well-equipped to make effective and strategic decisions, thereby driving productivity, efficiency, and overall business growth. 
Thus, ERP for tea industry represents a vital asset, providing a lens through which businesses can monitor and control their operations more effectively.
3. Improved inventory management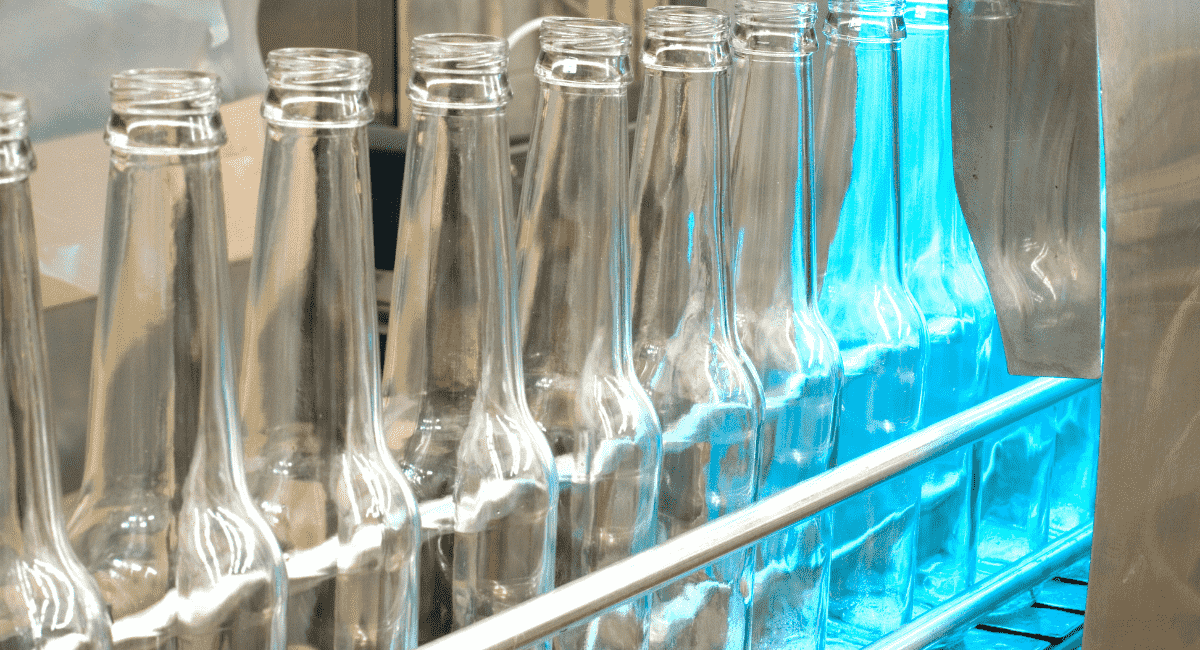 Equipped with a robust Warehouse Management System (WMS), ERP for tea industry provides businesses with the tools necessary to optimize inventory levels effectively.
This optimization leads to a significant reduction in stockouts and overstocking, thereby preventing wastage and unnecessary expenditures.
Furthermore, an efficient WMS enables tea companies to adeptly plan their production schedules and manage stock movements. By providing a comprehensive overview of inventory status, the software allows businesses to synchronize their production with demand and supply trends.
Thus, ERP software underpins a strategic approach to inventory management, driving operational efficiency and financial prudence in the tea industry.
4. Quality and compliance requirements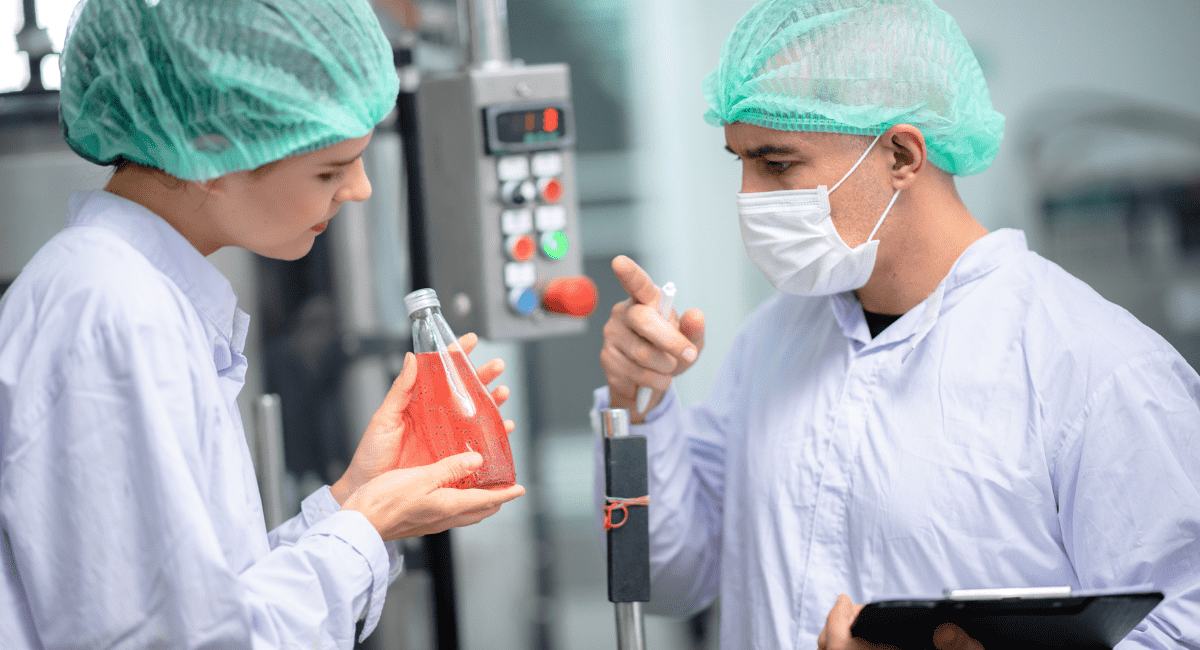 Quality assurance and compliance is a critical elements in the tea industry, and here too, ERP software proves to be an invaluable tool.
The software offers comprehensive tracking of tea batches, enabling manufacturers to uphold stringent quality standards at each stage of the production process.
This level of granular oversight ensures that the final product is consistently delivered at the highest quality, meeting both industry standards and consumer expectations.
Moreover, the ERP software for tea industry is equipped with advanced features designed to ease the fulfillment of compliance requirements. By providing an integrated system to manage and document regulatory adherence, the software simplifies this often complex and time-consuming process.
Consequently, this not only ensures regulatory compliance but also boosts consumer trust in the company's products and practices.
5. Efficient sales and distribution
The integrated lead management system in the ERP software enables the storage and management of crucial customer data.
Coupled with the sales management system, which meticulously tracks deliveries and streamlines billing processes, the ERP platform fosters an organized, efficient sales operation.
Moreover, the software's distribution ERP component empowers businesses to proficiently manage their processes and supply chain management. This advanced system promotes efficiency and cost-effectiveness, crucial elements for any successful business operation.
By facilitating streamlined operations and reducing costs, the ERP software effectively serves as a cornerstone for sales and distribution processes within the tea industry.
6. Financial management
With an accounts payable module incorporated within the ERP software, the management of financial processes and transactions becomes far more cost-effective and efficient.
This dedicated software allows businesses to monitor, control, and analyze their financial operations in real-time.
It ensures a systematic approach to the handling of financial obligations, contributing to improved cash flow and budgeting.
Furthermore, it facilitates financial transparency, thereby aiding in strategic decision-making. 
7. Data analytics
The ability to harness and analyze information is key to achieving strategic objectives, a capability greatly enhanced by the deployment of ERP software.
Embedded within the ERP software are Business Intelligence (BI) tools and data analytics features, which allow for the generation of accurate reports and insightful analyses.
These tools empower companies to access key performance indicators (KPIs), identify sales trends, and explore other important metrics. Such a wealth of information forms the basis for informed strategic planning and data-driven decision-making.
Thus, the ERP software equips tea industry businesses with a powerful tool to leverage data analytics, enabling them to optimize operations, improve performance, and stay competitive in the marketplace.
5 Best ERP for Tea Industry
After understanding the benefits of ERP for tea industry, it is also important to know the right software for your business. Here are 5 recommendations for ERP for tea industry.
1. HashMicro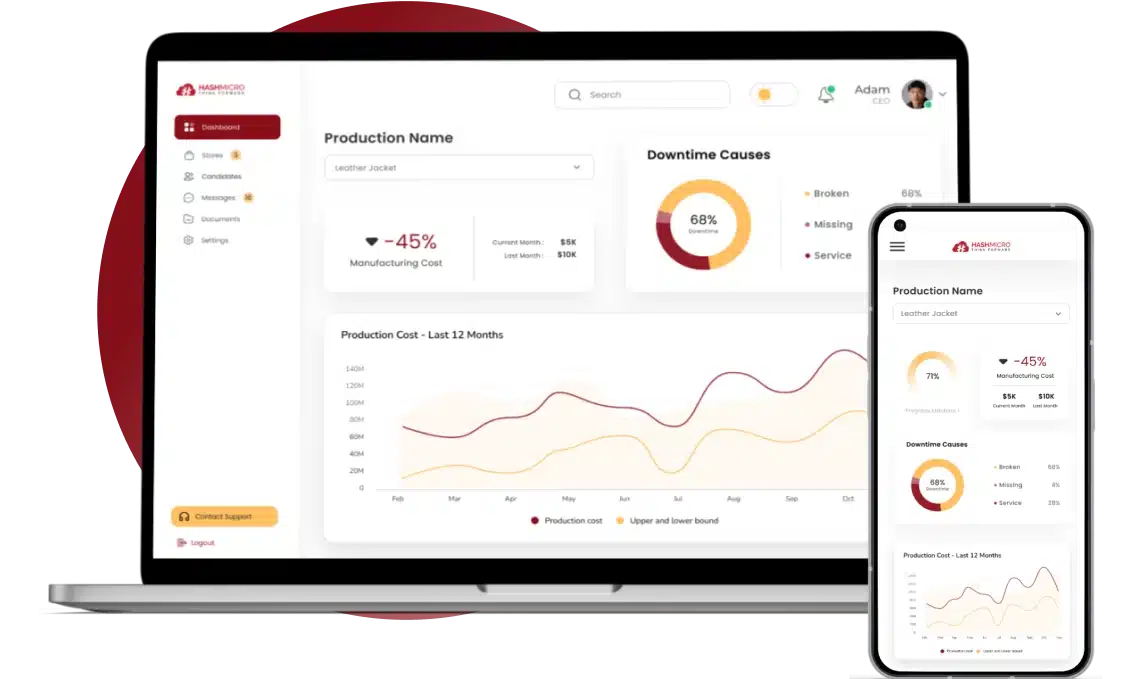 HashMicro emerges as a leading ERP for tea industry provider, delivering a suite of benefits that perfectly align with the industry's specific needs.
Key advantages of HashMicro ERP include automatic Work in Progress (WIP) cost calculations that synergize seamlessly with other systems, and efficient management of production activities, ensuring customer demands are met in a timely fashion.
HashMicro also excels in inventory and procurement control, automating stock movement monitoring and procurement processes in real-time to meet the factory's requirements.
Another salient feature is the comprehensive reports, enabling businesses to enhance the effectiveness of future production processes based on accurate analytics.
Unlike many ERP systems on the market that are not user-friendly, HashMicro boasts a user-centric UI/UX design that facilitates easy operation, even for new users. It allows for quick configuration by users, requiring only minimal training.
HashMicro not only streamlines operations but also eliminates the risk of human errors in manual data input, thus accelerating and improving data management. It offers an array of operational features to optimize business processes, including production planning, customer resource management (CRM), and procurement automation.
It stands as an ideal ERP solution for the tea industry, designed to boost efficiency, accuracy, and strategic decision-making capabilities.
2. Sage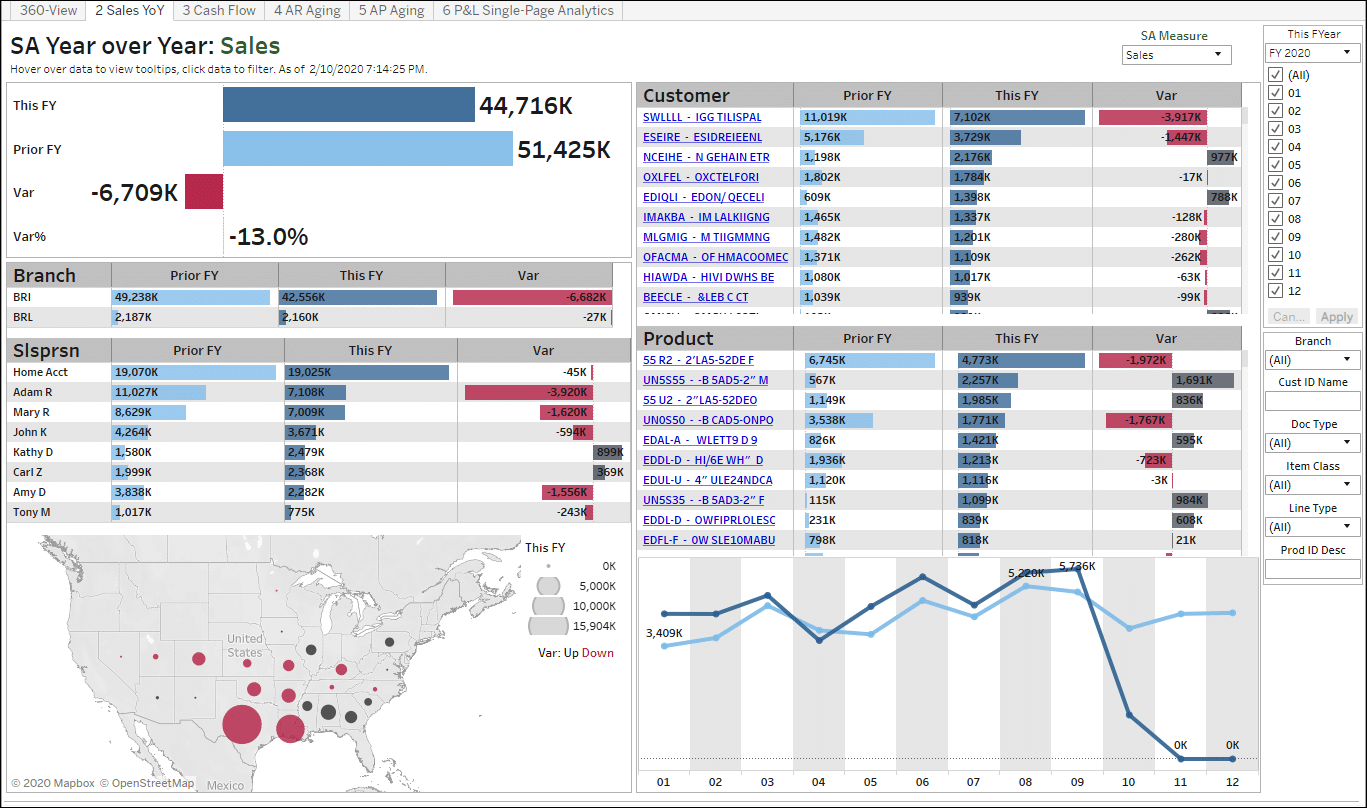 Sage X3 comprises an impressive list of functionalities, including business intelligence, inventory management, shop floor control, quality assessment, and advanced reporting and analysis.
The software also boasts a robust warehouse management system and ensures seamless integration with other systems, thereby enhancing overall operational efficiency. 
With a holistic view of critical business data, Sage X3 empowers companies to make informed decisions, enabling them to be more connected, agile, and adaptable in response to shifting business needs.
3. Acumatica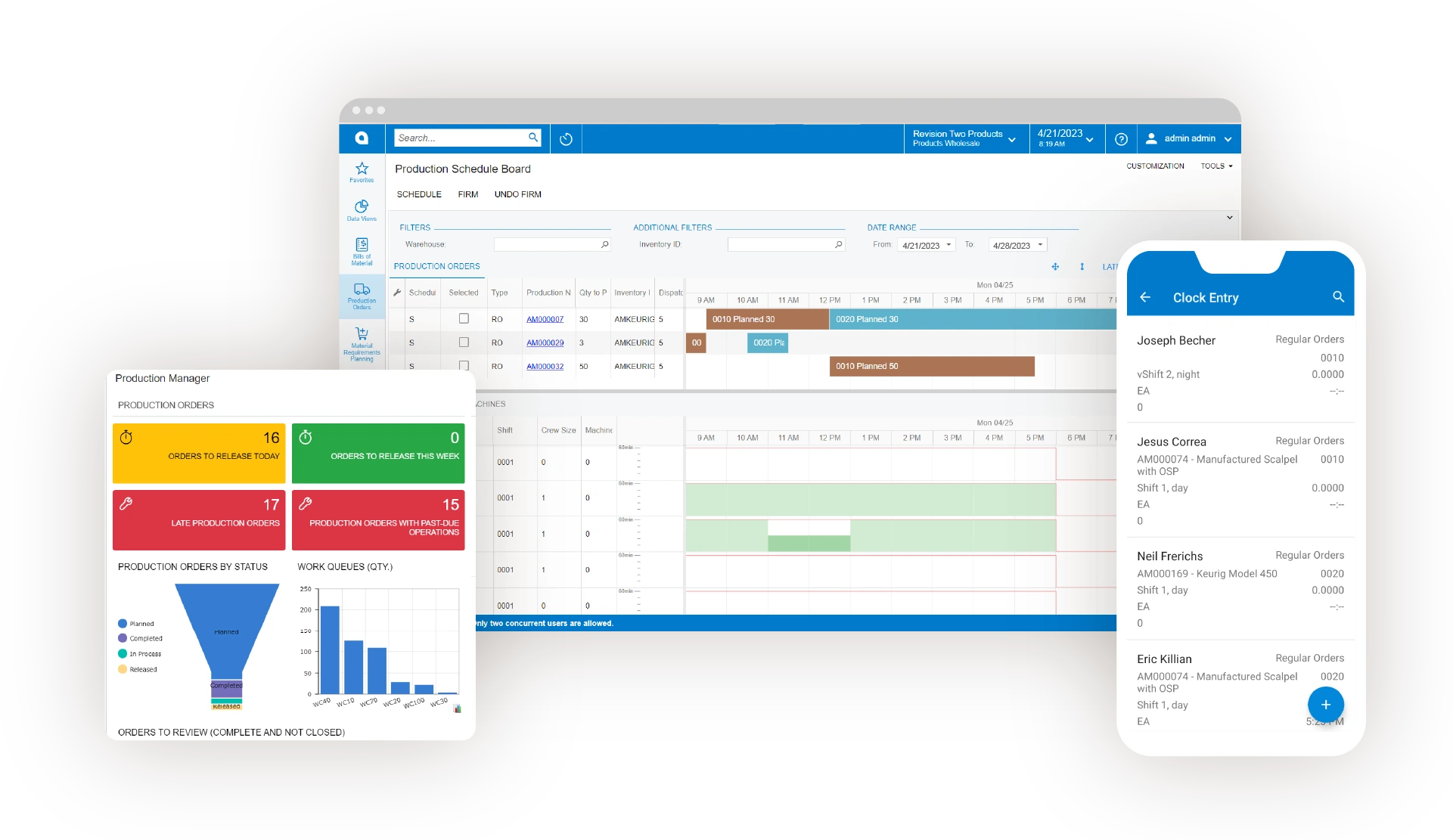 Built on a future-proof cloud platform, Acumatica paves the way for the integration of modern technologies, thereby streamlining processes and delivering meaningful insights into production and business operations.
It boasts a broad manufacturing suite encompassing features such as visual scheduling, rules-based product configuration, material planning, and native data collection with barcode scanning. 
4. SAP Business One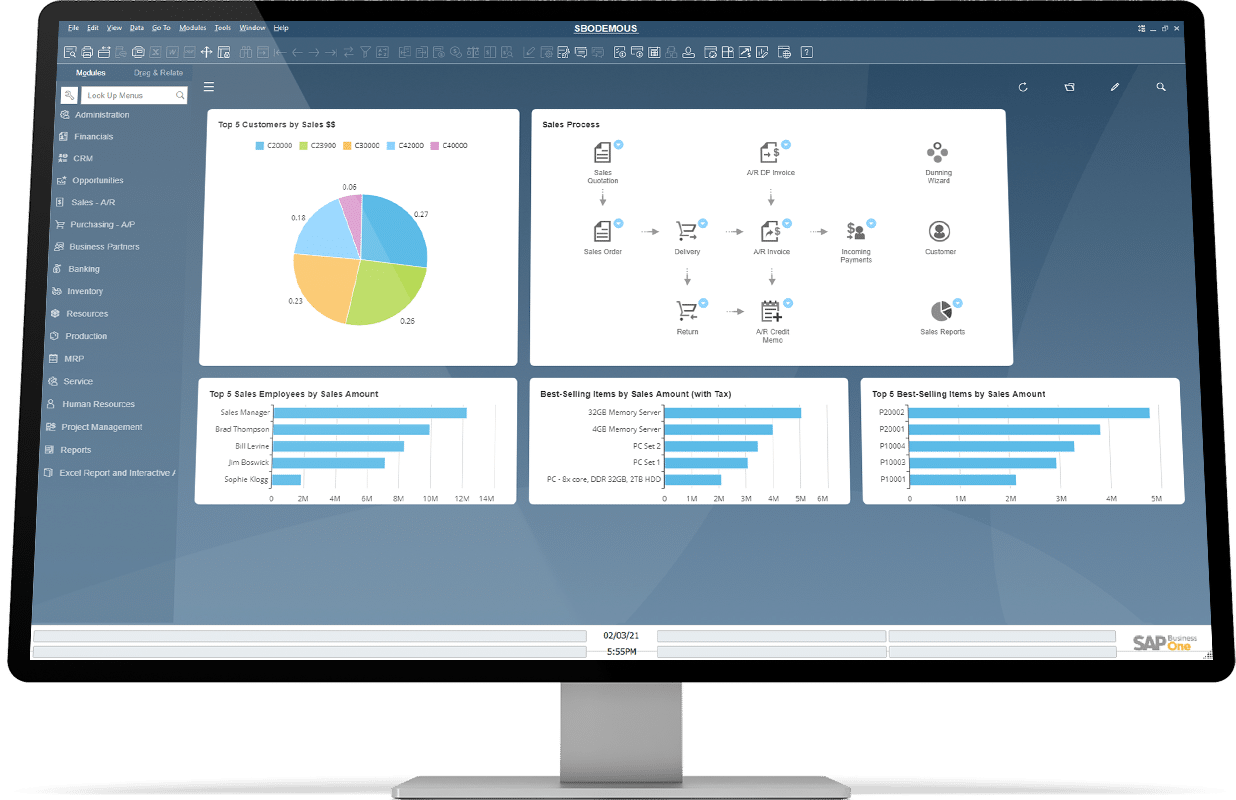 From accounting and financials to purchasing, inventory, sales, customer relationships, reporting, and analytics, ERP solution from SAP Business One provides all-inclusive coverage of essential business processes.
SAP Business One offers the flexibility of on-premise or cloud deployment and incorporates integrated business intelligence. It also provides integration with the SAP HANA platform, which significantly enhances data processing capabilities. 
Moreover, its quick deployment ensures minimal disruption to ongoing business operations. 
5. ERPNext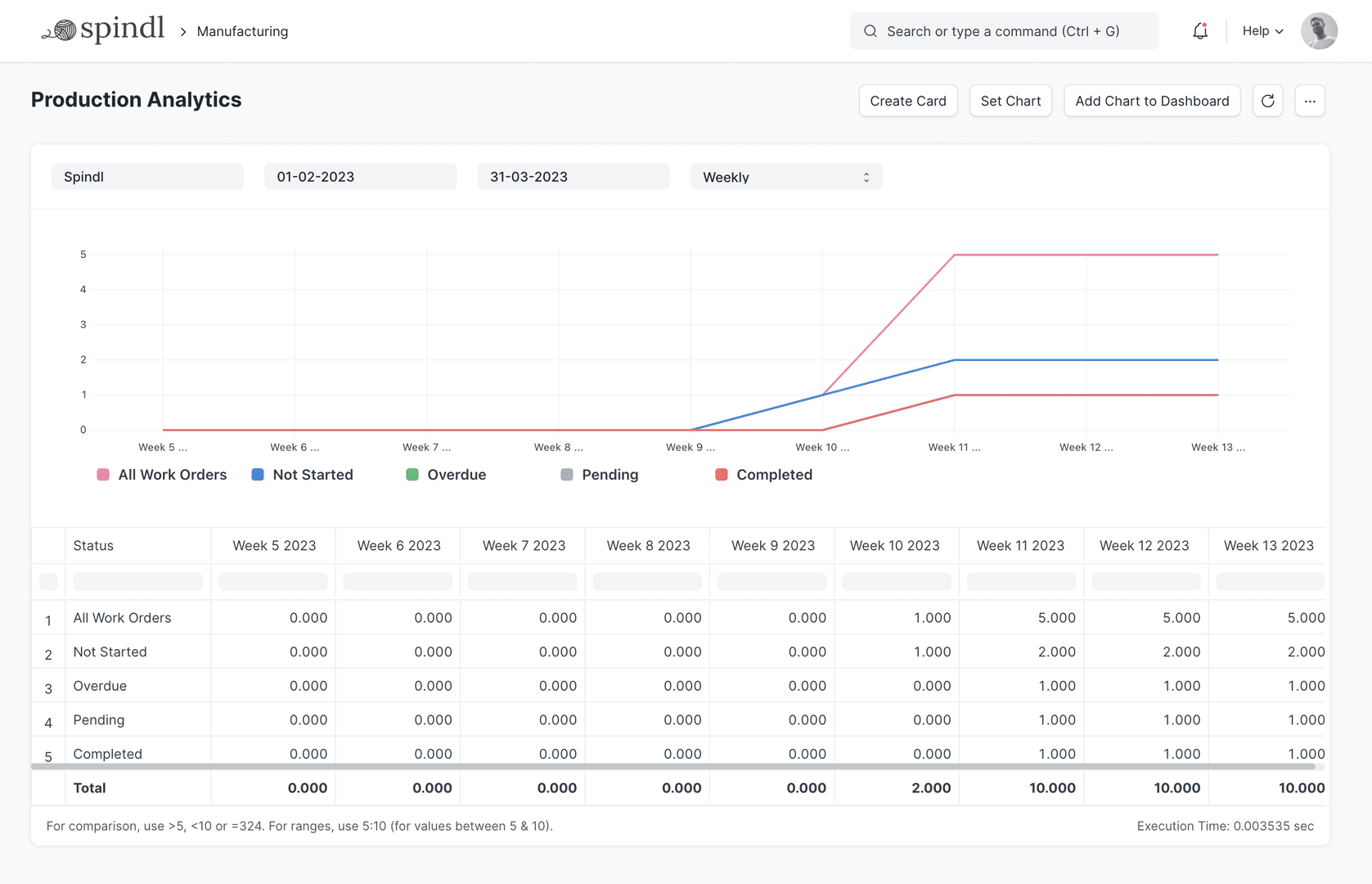 ERPNext integrates production planning and shop floor activities, enhancing coordination across all business verticals. Its capabilities span customer management, sales orders, inventory, purchasing, accounting, and financial reporting, offering a real-time view of the business.
With its hierarchical Bill of Materials (BOM), ERPNext ensures robustness and accuracy in the production process.
The software also excels in shop floor management, providing real-time status updates of job works, employee assignments, and work order progress.
Conclusion
As the tea industry faces multifaceted challenges, ERP software effectively addresses these challenges by delivering various beneficial advantages.
Adopting an ERP for tea industry can value the business operation processes by streamlining any complex area.

One of the notable ERP recommendations that you may try to implement is HashMicro. Offering an affordable price, you can grab a chance to try their free demo program before implementing it.
Also, you can get a special discount of up to 50% off if you are applying for EDG Grant. Grab the chance to boost your business potential with HashMicro now!