Walk-In Interview is one of the most awaited job screening stages by job applicants. The walk-in interview process is relatively short, although, in reality, it is not that easy for the candidates to conquer. Candidates, namely job seekers, need to pretty understand what a walk-in interview qualifies and get the job they want. The company is currently using a recruitment management system in choosing the most suitable prospective employees for the company who will later enter the walk-in interview stage.
A walk-in interview is an interview process for screening candidates for a job that is carried out without an appointment between the candidate and the company but has been scheduled unilaterally by the company.
Generally, the walk-in interview process is carried out on a large scale in a large room that can accommodate many candidates. However, from a technical point of view, there is no significant difference between walk-in interviews and conventional worker interviews. The difference between the two lies in the announcement stage of the interview results, for walk-in interviews the announcement of candidate acceptance will be carried out directly. So, there is no need to wait a long time like a conventional worker interview.
Table of Contents
Walk-In Interview Process
Like an interview in general, walk-in interviews are conducted by companies to find out the background and get to know more about their employee candidates. This process is carried out with a question-and-answer activity between recruiters and candidates. The walk-in interview organizers themselves are usually large companies that are opening a large quota of job vacancies for various positions in the company.
The walk-in interview process starts from the candidate's arrival to the interview location by bringing their respective CVs and portfolios as written information about the candidate's competencies. The length or speed of the interview process depends on the decision and needs of the recruiter. Recruiters will assess the quality of prospective employees from CV and portfolio and use talent management software.
Sample Questions in Walk-In Interview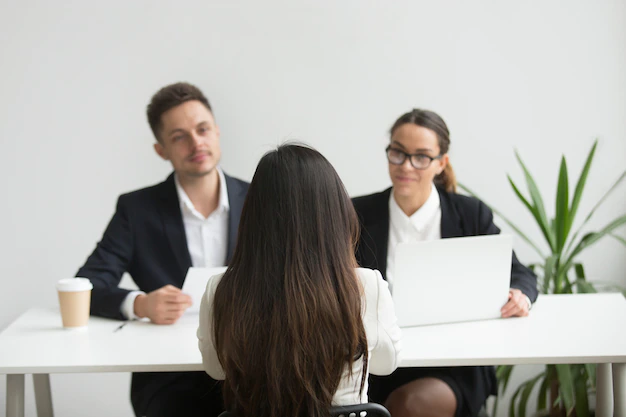 In dealing with walk-in interviews, it is necessary to understand some of the questions that often arise so that the interview process goes well and as expected. These are examples of questions in walk-in interviews:
1. Tell me about yourself!
This question is often the opening question in every interview session. This question aims to let the recruiter know how well you know yourself. Answer these questions confidently, decisively, and honestly so that recruiters are confident in your ability to know yourself.
2. State your strengths and weaknesses!
Not only telling about yourself, but recruiters also want to know how you see yourself. You must tell the strengths and weaknesses that you have specifically and honestly so that recruiters can know your level of confidence, self-knowledge, and honesty.
3. What do you know about this company?
Make sure that you have an understanding of the company in general and the position you are applying for so that you can answer correctly. Do the information search process on the company's official website so that the information you get is correct.
4. Why do you apply for this position?
This question relates to the desire and ability you have at work. In answering this question, make sure you have a rational answer by relating your interests and background, either in terms of education or work experience. This way recruiters will be more confident that you are a competent candidate.
5. Why should we hire you?
This question is an opportunity for you to explain your skills regarding the position you are applying for. Answer these questions confidently to convince recruiters that you are the most suitable candidate for the position.
Success Tips
The walk-in interview stage is sometimes quite stressful and fun at the same time. Feeling nervous and lack of preparation will reduce confidence to deal with it. So that you are more confident and ready to do a walk-in interview, let's learn some of these tips so that your interview goes as expected.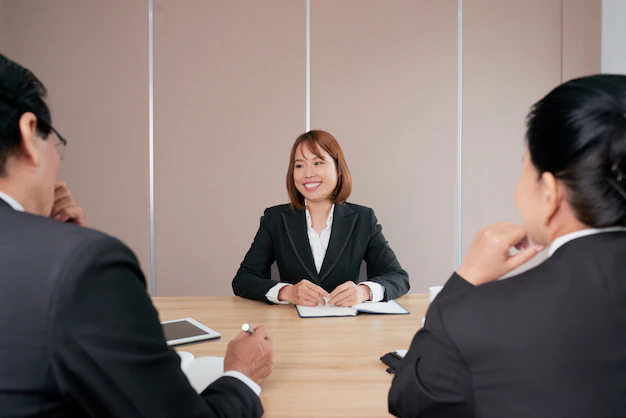 1. Come Early
Coming early will make you appear more prepared. You will also have more time to prepare by rereading the material, taking a break to get your breakfast, and stretching to relax more. Because being late will make you look bad due to a lack of time discipline and this can affect the hiring process.
2. Attractive Appearance
Appearance is very important in the interview process. An attractive appearance means that you can present yourself well according to the situation and conditions. Use brightly colored formal clothes, clean shoes, a smiling face, a neat hairdo, and a nice body. A good appearance will help in increasing confidence when facing an interview.
3. Be Polite
When you enter the interview room, you will meet many people, both other candidates, and recruiters from the company. Be polite to everyone to give a good impression by giving smiles and greetings.
4. Communicative and Interactive
Not everyone can build interactive communication with the other person. You can do more practice and master the material to build your interactive communication. Introduce yourself well, answer every question honestly and confidently, ask if you are given the opportunity so that communication goes both ways, and don't forget to say thank you and always put your smile on it.
Conclusion
There is complete information about the walk-in interview. The key to the success of a walk-in interview is self-preparedness, self-confidence, and good self-discipline. Don't forget to take notes and remember the tips Hashmicro has given to make your walk-in interview successful. Apart from walk-in interview information, you can also get the best recruitment management software from HashMicro. So that, this system makes it easier for you in the process of employee administration to the employee recruitment.