A great resume conveys your qualifications and positions you for job success. Successful resumes include accomplishments that applicants have achieved in previous roles, such as cost-saving, exceeding sales targets, boosting profitability, and team building. Hence, this article will go through resumes, their importance, and the many sorts of resumes. Find out more about how to write a resume correctly in this article.
Table of Contents
What is a Resume?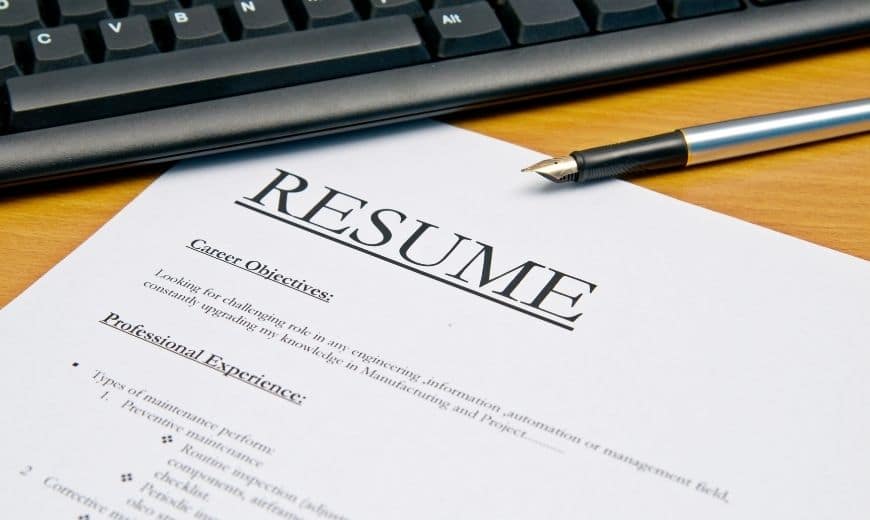 A resume is a formal document that summarizes your professional qualifications, such as relevant work experience, abilities, education, and notable achievements. In addition, a resume, usually accompanied by a cover letter, will help you demonstrate your skills and convince employers that you're qualified and hireable. If you're applying for a job, you must submit a resume to be considered.
The most committed candidates update their resumes for the occasion, focusing on abilities and experience relevant to the position they are seeking. Undoubtedly, you can simplify HR work in recruiting applicants by using an automated HRM recruitment system to be able to process selections automatically. Find out how much money you'll need to save to obtain this HRM software, and look at HashMicro's recruitment software calculation system to estimate the pricing.
The Purpose of a Resume
A resume's objective is to introduce yourself to potential employers, present your qualifications, and gain an interview. Preparing a resume shows your experience, education, and talents in a standardized format that recruiters can easily read. It is unquestionably necessary. You cannot expect to be invited to a job interview unless you have it.
Related Article: 5 Tips to Make a Good Cover Letter That Impress The Recruiters
What to Put on a Resume
Personal information that is relevant to the position you are applying for, as well as your relevant professional background, should be included in your resume. The five main things you need to include on your resume are contact details, introduction, education, experience, and skills.
Your contact information consists of your first and last name, phone number, and email address. You can also include your LinkedIn profile if it is up to date, as well as your mailing address if you live in the area where you are applying. Furthermore, on your resume, you must include relevant work experience. Include your title, the company you worked for, the years you were there, and a list of your critical tasks and significant accomplishments. There are plenty of top resume examples out there to inspire and motivate you.
Types of Resumes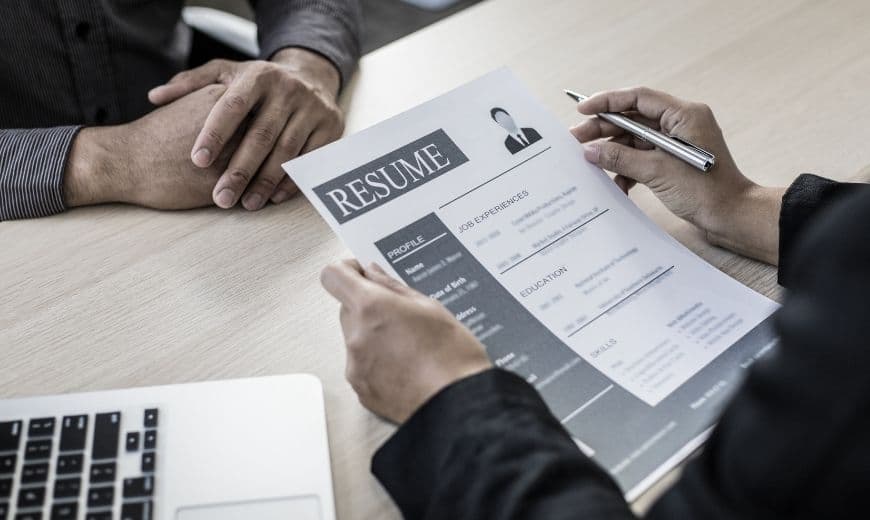 There is a widespread misperception that there is only one method to write a resume. There are several resume forms, each with its advantages and disadvantages. For your convenience, there are four major types of resumes, which are:
Chronological resumes
A chronological resume begins with an introduction and then goes through your work background in reverse chronological order. The chronological resume format is the most popular among job seekers today.
Functional resumes
A functional resume is designed to highlight your talents and competencies rather than your work experience in chronological order. Applicants who wish to gain interest from their typical work experience, such as those changing careers or with significant gaps in their employment history.
Targeted resumes
A targeted resume is tailored to each employee for which you apply. This includes emphasizing any highly relevant talents and expertise and tailoring your CV to emphasize these characteristics. Typically, hiring managers mention the skills, responsibilities, and elements they want candidates to have in the job description.
Combination resumes
A combination resume combines the most significant features of a functional resume and a chronological resume. Combined resumes often use both your employment history and your skills to demonstrate your qualifications. The combined resume is suitable for individuals who want to show considerable experience or a highly developed skillset.
Why Resumes are Essential for Job Seekers
Your resume and a cover letter are critical components of the hiring process. This has evolved into the primary requirement for consideration for a position. The hiring manager will view a solid resume as the first component of your application, so it must correctly and clearly express your qualifications. Your resume should provide companies with a concise summary of your relevant abilities, employment history, educational background, and accomplishments. They will be able to decide whether or not to interview or hire you based on this information. They can also see your job quality because of your experience and accolades. To make it easier to write a resume, here you can access resume generator free.
Conclusion

To sum up, a great cover letter that matches your resume will give you an advantage over other candidates. According to our HR statistics research, hiring managers only spend roughly six seconds reviewing each resume. Your CV will not sell well if it feels like a never-ending story with storyline twists and turns. A firm must have personnel who meet the organization's qualifications. This initiates the company's standardization and requirements for accepting new staff candidates and making selections to discover the best.
You can utilize the best recruitment management system to assist you in hiring. Through EVA Recruitment Management, this system may help you with CV screening, application tracking, test scheduling, and other tasks. Besides that, we can assist you in determining the price calculation system so that you can estimate the cost of the ERP software.