Even if managing numerous locations of a major restaurant chain is challenging, running a solitary restaurant is already difficult and time-consuming. Monitoring each location's business is the biggest difficulty chain restaurant owners have. Using powerful Restaurant ERP Software to run your restaurant chain would be best because it is impossible to be there at every location to oversee operations.
You may oversee all outlets' activities from a single location using cloud-based restaurant ERP systems. This article will show you how to manage your restaurant chain using restaurant purchasing software and the key aspects to consider when selecting one for your restaurant business. Hash FnB technology might be a solution for your restaurant chain. Download the software price calculation scheme to learn more about Hash FnB software.
Also read: Ways to Reduce Food Waste in Your Restaurant Business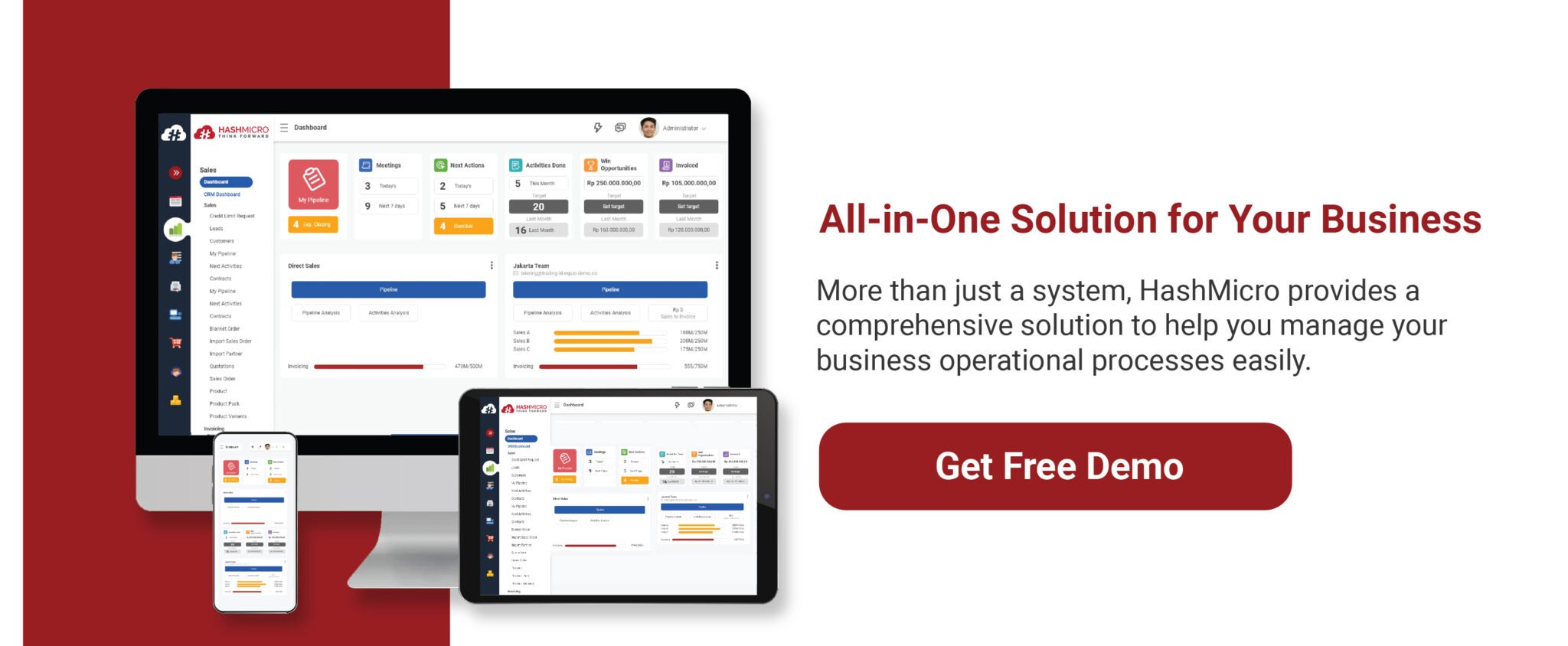 Table of Content
The Features to Look for from Restaurant ERP Systems
Even though running a restaurant chain might be challenging, you can manage it successfully with the correct restaurant Purchasing Software. Key features assist you in maintaining awareness of your company, staff, and customers whether you utilize all-in-one software or combine several systems. To add modules or features as your restaurant expands, look for economical and scalable technologies. Your restaurant chain will be easy to operate if you have the correct technology.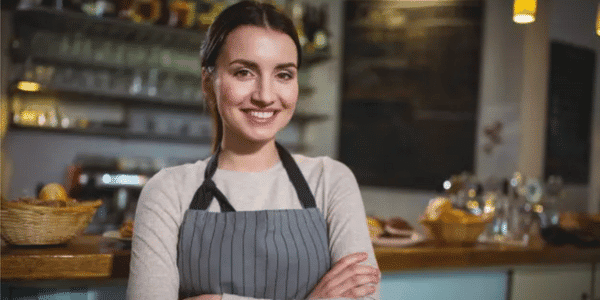 Detailed Multi-level Reports
One of your biggest concerns, if you are in charge of a large chain of eateries, will be how to maintain strict control over every aspect of your business even when you are not there. Using the appropriate restaurant purchasing software, you may get real-time information on your restaurant's actions. These reports contain data on how many bills were created, what discounts were offered, how many customers visited each of your stores, how much stock was available and how much stock was consumed each day, how each staff member performed, and other relevant details. Additionally, you will be able to get an exhaustive analysis that compares all of the channels. These statistics will enable you to evaluate how the various items are doing across the board and make any adjustments to your menu to increase sales.
Powerful Stock and Inventory Management
The stock and Inventory Management, in addition to the cash register, is infamous for driving up the restaurant's costs and draining the business. The development of kitchen waste, theft, and pilferage will likely result in significant expenditures if you do not maintain strict control over your stock and inventory. If you manually gather the data from each outlet, keeping track of the stock used daily by each outlet becomes difficult.
Also read: Several Benefits of Using Food Restaurant Software for Fast Food Restaurant
You will receive real-time stock availability, stock usage, and stock availability information from this restaurant's ERP system.

You may measure the difference between the recommended stock for the day and the actual stock still available at the end of the day.

You can keep an eye out for thefts in the inventory department with the aid of the variance report.

If you have a base kitchen from which raw materials are sent to other outlets, the central POS will display the stock requirements for the numerous outlets.

You may also configure real-time notifications for when a certain item is close to needing a reorder. When an item is about to expire, the system will notify you. Additionally, this will ensure that neither your kitchen nor an already-in-stock item is out of stock.

Your main priority should be to maintain uniformity throughout all of the outlets. Inventory checks and preserving recipe consistency go hand in hand. You may change the central recipe management and instantaneously communicate it with your outlets using the correct POS. The available food products will be uniform as a result.

According to the number of orders, the recipe management tool automatically subtracts the amount of stock used.
Central Kitchen Management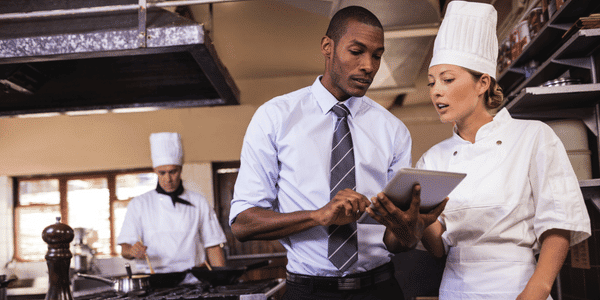 Establishing a base kitchen becomes a must if you manage a chain of restaurants. When your base kitchen is ready, it will naturally make your operations easier. However, maintaining a base kitchen from where the raw materials will be sent to the other outlets is not simple. Purchasing software for restaurants will be useful in this situation. You may have tight control over your food production in a variety of outlets thanks to complete Central Kitchen Management in the following ways:
Yield management
You can determine your stock's yield with restaurant ERP systems with a clever Central Kitchen Management function. Thanks to this, you may then automatically examine each inventory item's result.

Once you know the yield for each item, you can purchase stock accordingly. By doing this, you can avoid ordering more food than you need and cut food costs.
Managing food cost
You can better see the food

expenses

incurred over time at various outlets with the aid of a basic kitchen. In this manner, you can evaluate the effectiveness of each outlet and compare the expenses.

Additionally, you may see the difference between the final items' real and ideal food costs for a certain period.
Maintain a consistent main recipe
When you own a chain of restaurants, maintaining consistency in flavour and quality is essential. Use a single identical recipe for all of your foods for uniformity in taste, quantity, and quality across your locations.

Utilizing intermediate recipes, a restaurant

ERP System

aids in keeping track of the quantity of stock to prepare each dish.
Warehouse management
Depending on the needs of the outlet stock, distribute the raw materials that have been processed and semi-processed.

Release the raw materials for various outlets following the indents put forth.
Have a Great Vendor Management
A restaurant kitchen requires a range of raw materials and products. While certain perishables require daily procurement, some things can be bought and kept monthly and weekly. These things are purchasedught from several sellers, making it challenging to maintain track of all the merchants and their information. Vendor management is readily made simpler with restaurant ERP systems. An integrated vendor management function enables you to:
At the central level, manage the vendor profiles for various outlets.

Include all the vendor's contact information and data, such as TIN, PAN Card information, and ID documentation.

You can view and control the prices of various suppliers at various retailers from a single panel.
Also read: Tips for Overcoming Restaurant Problems in the F&B Industry
Centralized Marketing Management
Every day, restaurants acquire data but cannot use it effectively. One single customer database may be accessed by all of a restaurant chain's locations thanks to cloud-based restaurant ERP software. For instance, a patron who has dined at a restaurant in placation need not give his contact information when he visits a chain store in a different city. The central CRM stores the whole ordering history of each client, together with their contact information, which may be utilized to implement targeted marketing campaigns. Restaurant companies have had a long history of difficulty running specific marketing campaigns.
The marketing strategies must be set up to appeal to the clients in that specific location because the customer demographic varies for various outlets. You may develop outlet-level marketing offers and create unique campaigns with restaurant ERP software. For instance, if a certain outlet's sales decline, you can offer a discount for that shop. Additionally, an integrated ERP system enables you to launch specific SMS and email marketing based on your customer's purchasing patterns and behaviours. You may increase the return on your marketing investments by using targeted efforts.
Assigning User Roles and Permissions
You cannot run a restaurant business by yourself, no matter how hard you attempt to oversee and manage your operations on your own. You will need to recruit people for various roles and give them specific responsibilities. However, you do not have to rely only on each location's restaurant management. Thanks to the real-time and comprehensive information that restaurant ERP software provides, you can efficiently monitor the activities of each site. A smart restaurant ERP system allows you to set user roles and allocate rights to each user.
Conclusion
It is challenging to run a restaurant franchise. You can lose money in many ways, and your firm could fail. Therefore, search for ERP software that has all the functions listed above for efficient restaurant administration. The best restaurant management software may make running or managing your business easier and more productive. Due to technological advancements, currently, manual processes must switch to digital technologies.

Additionally, you can handle transactions, set tables, and keep track of the status of orders in the kitchen with the Restaurant Management Software from HashMicro. You may download the ERP software price calculation method from Hashmicro to see what budget estimates you need to make utilizing the food and beverage software or restaurant management software from HashMicro. You may obtain more information and a free demo to help you pick the best software for your business by visiting our dashboard.