In order to keep growing and surviving in an increasingly competitive era, professional service firms must be able to adapt to the latest technology trends. One of the tech tools any professional service firm should consider is ERP software. This tool is used by companies in various industries to automate their business processes as well as optimize efficiency. Let's dig deeper into what ERP software really is.
What is an ERP System?
An ERP (Enterprise Resource Planning) system is a back office system used by companies to integrate various processes and make them simpler by automating them. An ERP system consists of multiple modules, some of which cover core processes in an organization, such as financial management, customer management, HR management, and sales management.
Users can choose the modules according to their needs. There are three types of ERP system deployment; on-premise (installed on the user's server), cloud (managed by the vendor/mostly provided in the form of a web-based app), or hybrid (a combination of on-premise and cloud). For more complete information about the ERP system, please read the article below:
A good ERP system should serve companies from various business sectors, including professional service firms. There are at least five important modules of an ERP system that professional service firms should consider.
5 Main Modules of ERP Software Professional Service Firms Should Consider
1. Reservation Management System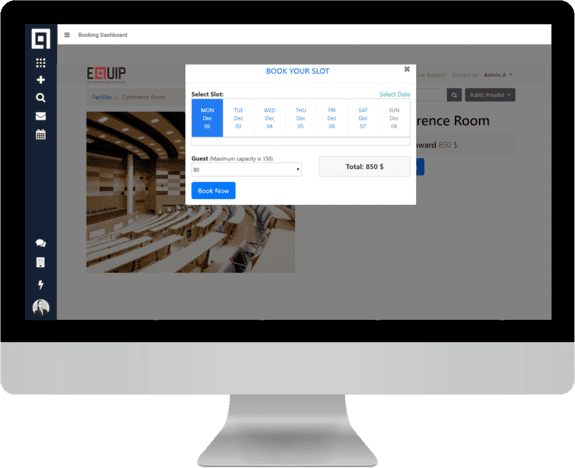 Any consulting firm should use a reservation management system. This tool enables consulting firms to arrange schedules, allow clients to choose consultation dates and times online, and avoids no-shows via automated reminders. Managers can see the availability of consultants in real time so there won't be any collision schedule. Visit this page for more information about the reservation management system.
2. Accounting System
Accounting is one of the most important elements in any company, especially service-oriented companies that carry out various transactions with clients (or also vendors). With the accounting module, not only can users automate the accounting procedures, but they can also manage budgets, calculate asset depreciation, automate bank reconciliations, create invoices, generate financial statements, and even forecast cash flows. Click here for more information about the accounting system.
3. CRM System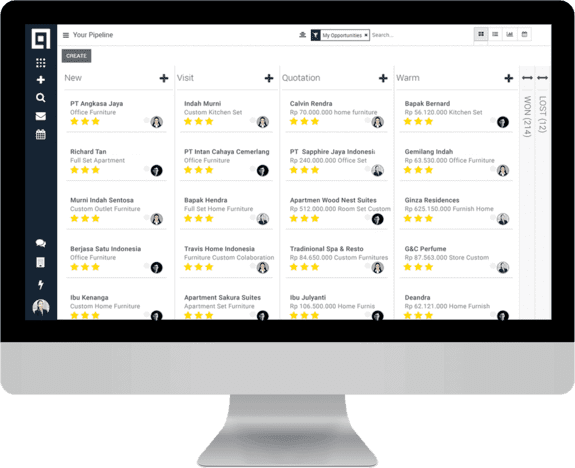 In a service-oriented company, sales activities are critical to support the company's continuity. The higher the revenue generated, the greater the opportunity for the service company to grow. Now, with a CRM system, revenue can be increased because the sales cycle is faster, and the sales team can focus more on the best prospects. Click here to get more information about the CRM system.
4. HRM System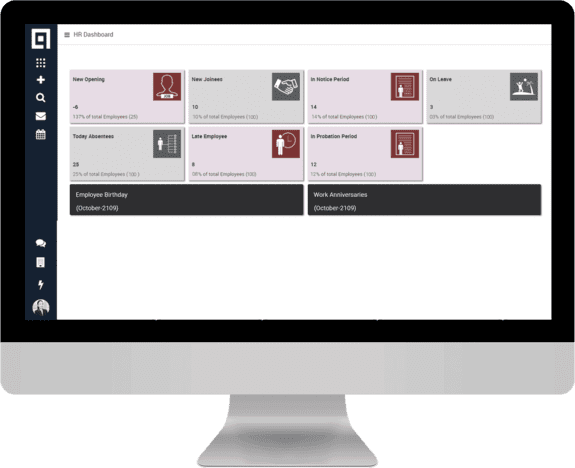 The HRM module not only helps manage employee salaries in professional service firms, but also simplifies the recruitment process, records attendance and leave, handles reimbursement requests, manages employee transfer process, and much more. With HashMicro's ERP software, users can choose the features they want in their HRM system. Go to this page for more info.
5. Contract Management System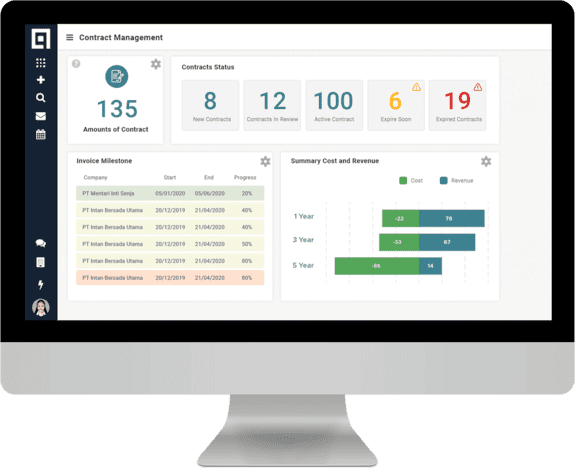 One of the worst scenarios that can happen to a service-based company is losing important documents. But, thanks to the ERP system, all important documents such as client contracts, vendor contracts, building lease contracts, etc. can be maintained digitally in a centralized repository. With HashMicro's ERP system, users can choose one out of three types of the contract management system they want; project-based, rental-based, and contract document.
Additional ERP Software Modules for Professional Service Firms
Here are three nice-to-have ERP software modules that are worth considering implementing in your service company.
Survey Management System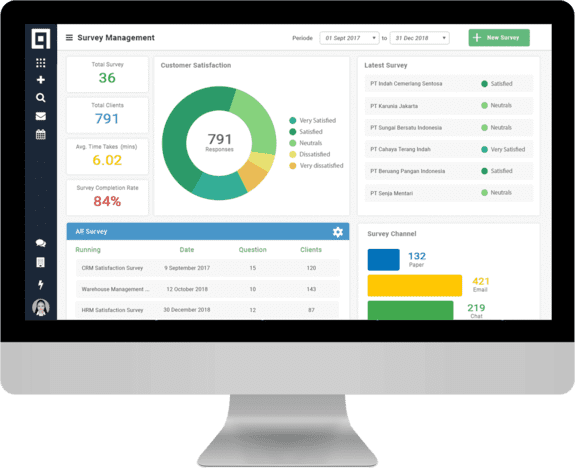 Client feedback on your services is a valuable resource that can help improve your business. The ERP system provides one of the modules that can help you easily gather critics and reviews from your clients. With the customizable survey format, you can create an unlimited number of survey forms.
Project Management System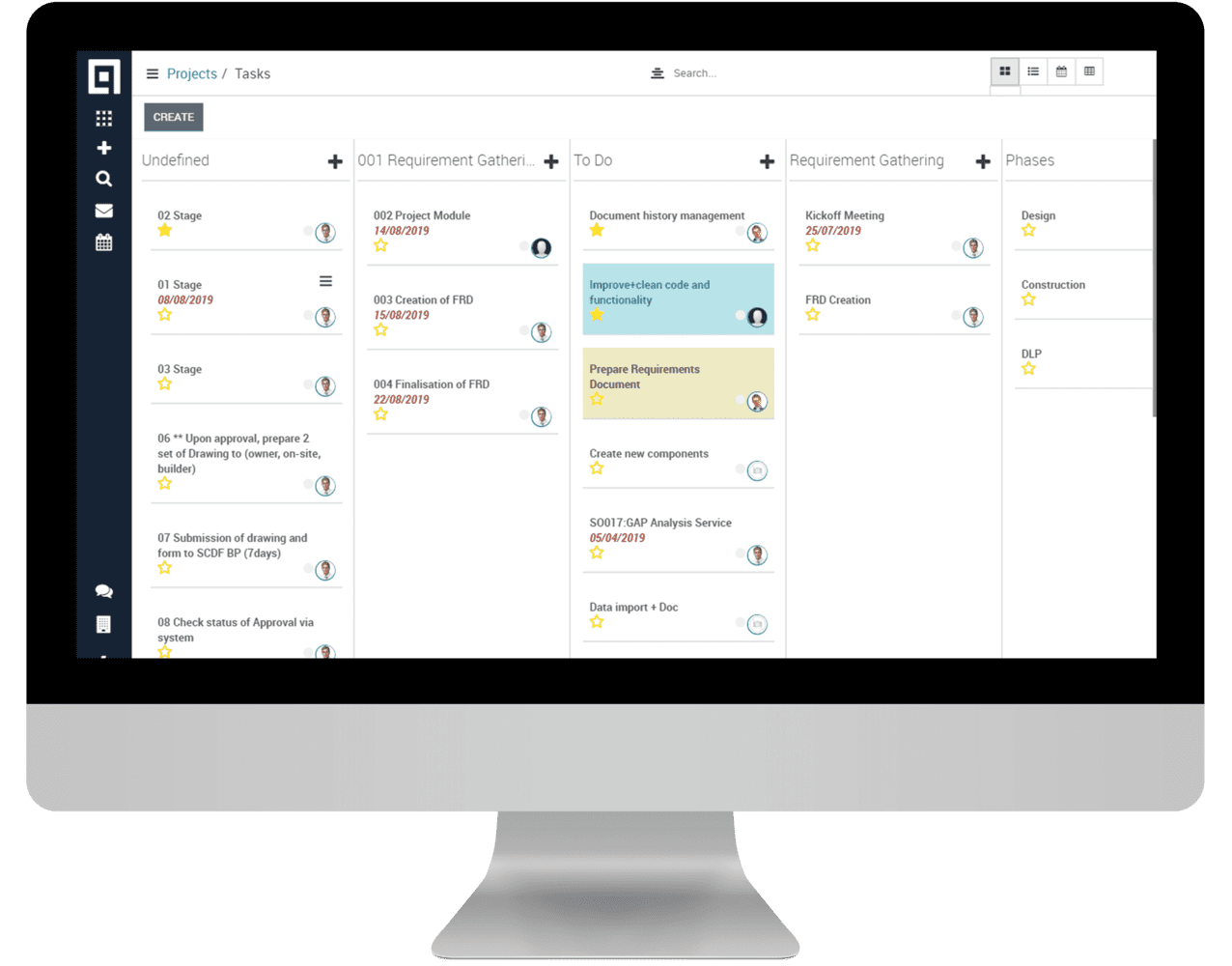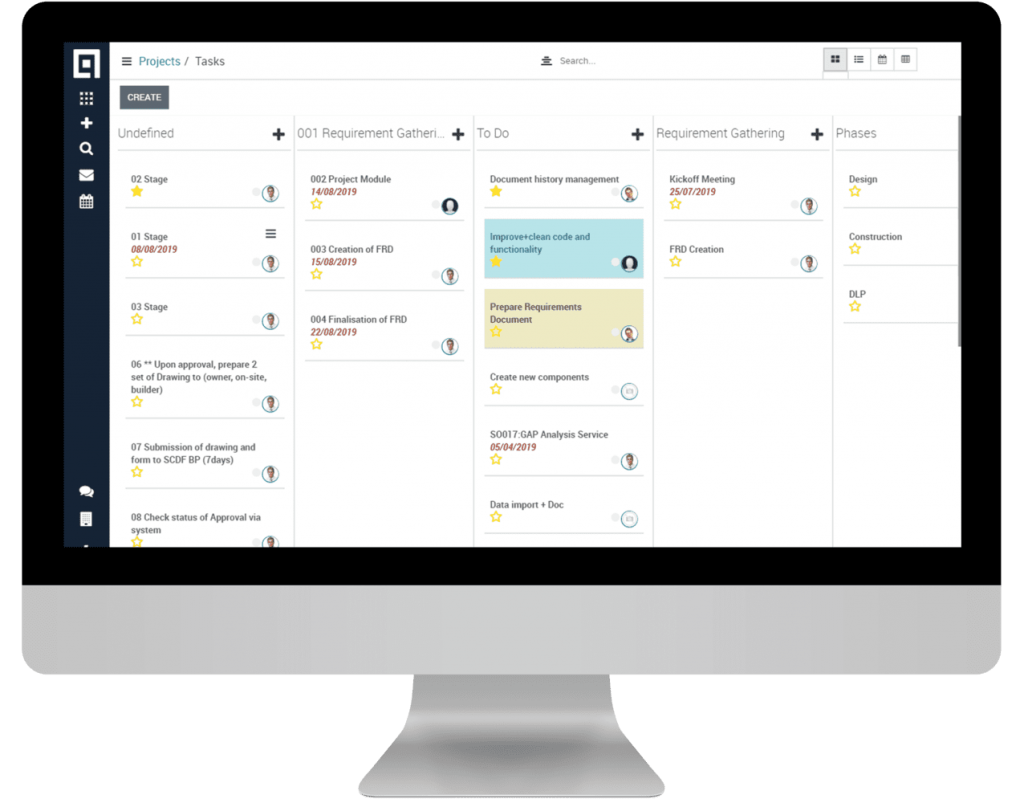 For service companies handling projects, the project management system is a module worth considering. Through its Kanban board, project status can be monitored more easily. Projects can be moved from one stage to the next using the drag & drop function. For more details about this module, go to this page.
Asset Management System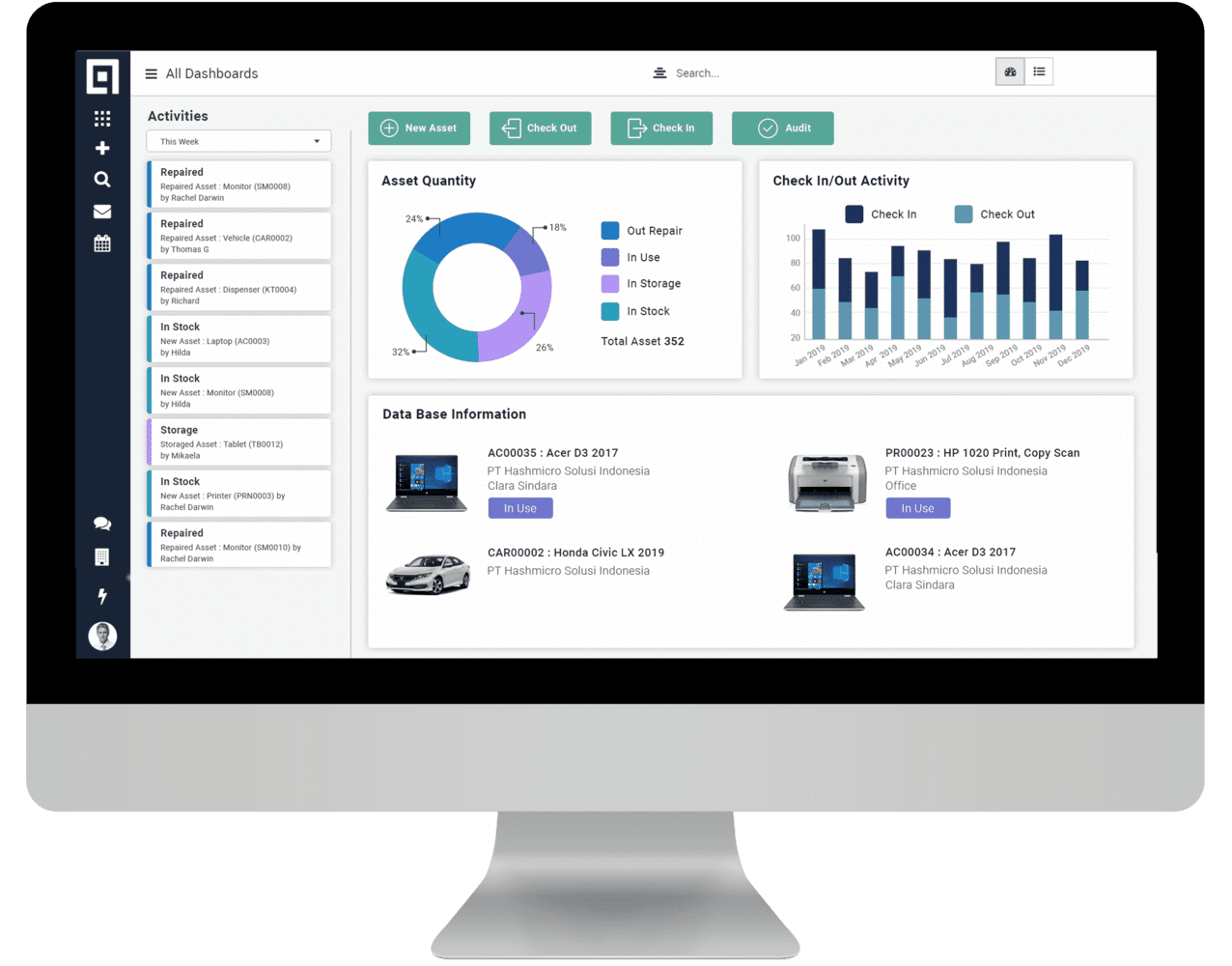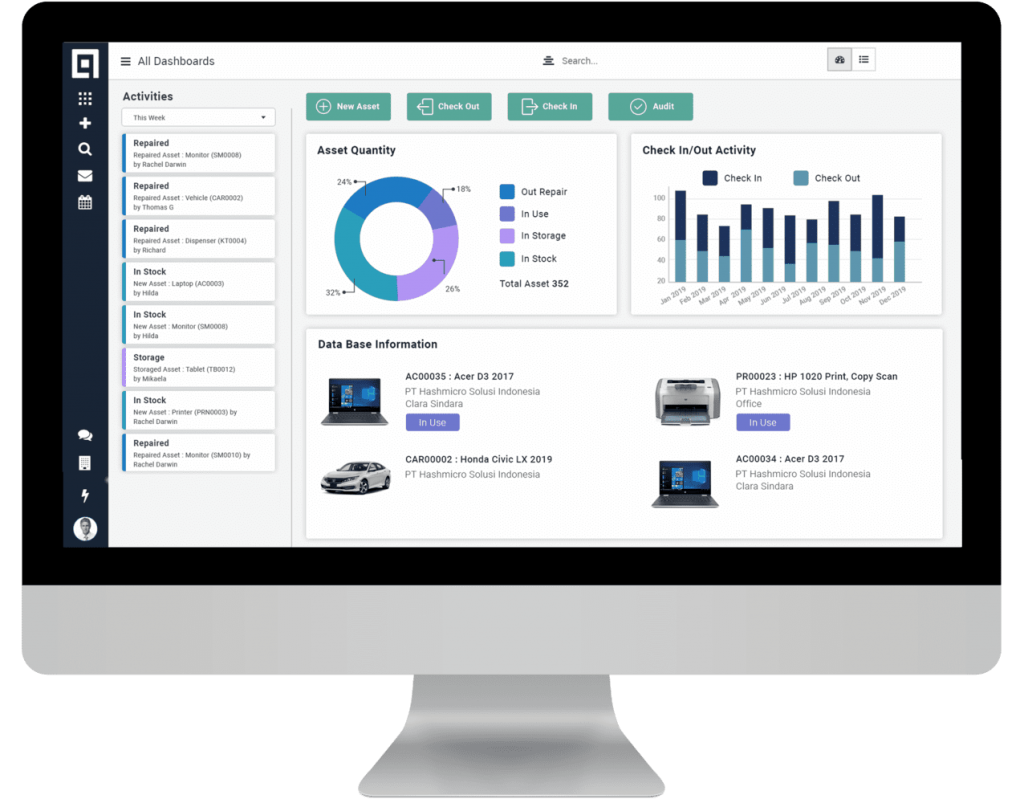 An asset management system will be very useful for service companies that have many assets spread across various departments (or locations). The asset management module makes it easier for teams to track asset locations, manage asset ownership and transfers, schedule maintenance, and much more. For more details, click here.