The existence of SMEs is one of the essential things for the Singapore economy. It is also the backbone of Singapore's economy as it contributes almost half of Singapore's Gross Domestic Product (GDP). Singapore SMEs are enterprises with an annual turnover of less than $100 million and employ less than 200 workers. In addition, Singapore SMEs also use about 70% of the local workforce. There are about 130,000 SMEs in Singapore, indicating that most companies in Singapore are SMEs.
The high number of SMEs in Singapore shows that SMEs are at the heart of Singapore's economy. The opportunities that SMEs offer are also exceptionally high, especially with the help of digital transformation. With today's digitization, you can improve your SME business with ERP solutions to automate all your business processes. You can make it an excellent reason to start a business with SMEs. You also need to implement the most integrated accounting software to improve your business efficiency and profitability.  Therefore, you need to know the SME's definition, roles, and types. You also need ERP software pricing scheme calculations to get the description of the software. This article summarizes the guidelines you need to start an SME in Singapore.
Table Of Content
Singapore SMEs: What is SME?
SME stands for Small and Medium Enterprise. According to the standards, productivity and innovation Board (SPRING) Singapore, Singapore SMEs are the enterprises that have an annual turnover of less than $100 million. Furthermore, SME company Singapore also employs less than 200 workers. Singapore's Ministry of Trade and Industry revised the SME to reflect the profile change better. Small-medium enterprise Singapore applies in all sectors starting April 1, 2011. There are currently more than 100,000 SMEs. SMEs make up 90% of all local companies. In addition, SME companies also contribute to about a quarter of Singapore's Gross Domestic Product (GDP). This type of company also employs almost half of the workforce in Singapore. To facilitate employee administration, you can use the HRM system to manage your employees' activities.
Singapore's small and medium enterprise is the engine of the economic growth of many countries. This form of business triggers economic activities that spur consumption and spending. SMEs are also an essential economic component to induce a competitive environment and stimulate efficient markets. Therefore, SMEs play a significant role in many countries. It is not surprising that the Singapore government is heavily involved in designing policies and measures to encourage the creation and development of SME growth. Therefore, those who will start an SME do not need to worry because the government supports SME development in Singapore. One of the important things to help you manage the finances of your SMEs is by implementing the most refined accounting software.
The Role of Singapore SMEs
Small and Medium Enterprise Singapore is a necessary form of effort in economic development. This is due to its significant contribution to economic output. SMEs play an essential role in sustaining Singapore's economic growth. Small and Medium Enterprises (SMEs) in Singapore's economic growth are essential and crucial values. Singapore SMEs have a considerable contribution or role, namely:
Increase Singapore's Gross Domestic Product (GDP)
Encourage economic equality so that economic conditions in small areas can be encouraged.
Opening business jobs because of lighter requirements and qualifications compared to large companies. That way, SME job openings tend to be open to all levels of society.
Increasing the country's foreign exchange because some SME products have attracted foreign consumers. Export activities are increasingly rife carried out by the perpetrators so that the country's foreign exchange will also grow.
Meet the needs of the community, especially small communities, accurately. SME activists can also quickly get raw materials produced from the surrounding environment and local producers. This certainly offers additional benefits for the surrounding community, who will become consumers and increase economic turnover.
Also read: ERP System Procurement: Definition, Benefits, and Features
Types of Business Structure for Singapore SMEs 
Once you know the essential role of SMEs in Singapore, now it's time to determine which type of SME you will choose. You certainly need to know the types of SMEs and their advantages. Here is a full explanation of the types of business structures for SMEs in Singapore:
Sole proprietorship
Singapore sole proprietorship is a business owned by one person or company registered in Singapore. This type of SME is the simplest SME in Singapore. A sole proprietorship is not a legal entity separate from you as a business owner. You need to know that individuals and unlimited liabilities can own this business. A business owner will personally be responsible for all obligations incurred.
Limited Liability Partnership
A Limited Liability Partnership (LLP) is a form of structure that allows a business to conduct operations as a partnership while granting it separate legal entity status. LLP is a limited partnership. This is in contrast to other associations for which all partners have responsibility for all involved in the business. LLP can allow you to perform operations as a partnership by having a separate legal identity.
Private limited company
A private limited company is the most sophisticated and flexible type of SME in Singapore. Shares in this form of SME will be held by fewer than 50 people and unavailable to the general public. Most people who set up a business privately in Singapore will register it as a private limited liability company. In addition, this type of SME is also the most preferred among severe entrepreneurs in Singapore. You can choose a private limited company as your flexible and scalable SME option.
What Qualifies as a Singapore SME?
The next step before starting your SME business is to know the qualifications of the SME in Singapore. The first thing that becomes the main requirement for Singapore SMEs is registering and conducting the company's operations in Singapore. Your SME must have a minimum of 30 percent of the local shareholding. In addition, your annual sales turnover is no more than $100 million. According to Singapore SMEs, workers in your company also do not exceed 200 people.
The Singapore government has realized the critical role of SMEs in the country's economy. SPRING Singapore is a government agency for business development to make companies more innovative and encourage a competitive SME sector. SPRING works with partners to assist SME companies in financing and developing management capabilities, technology and innovation, and access to markets. Therefore, you should not hesitate to start your SME business and build an SME.
Also read: Benefits of ERP System Singapore
How to Start a Small or Medium Enterprise in Singapore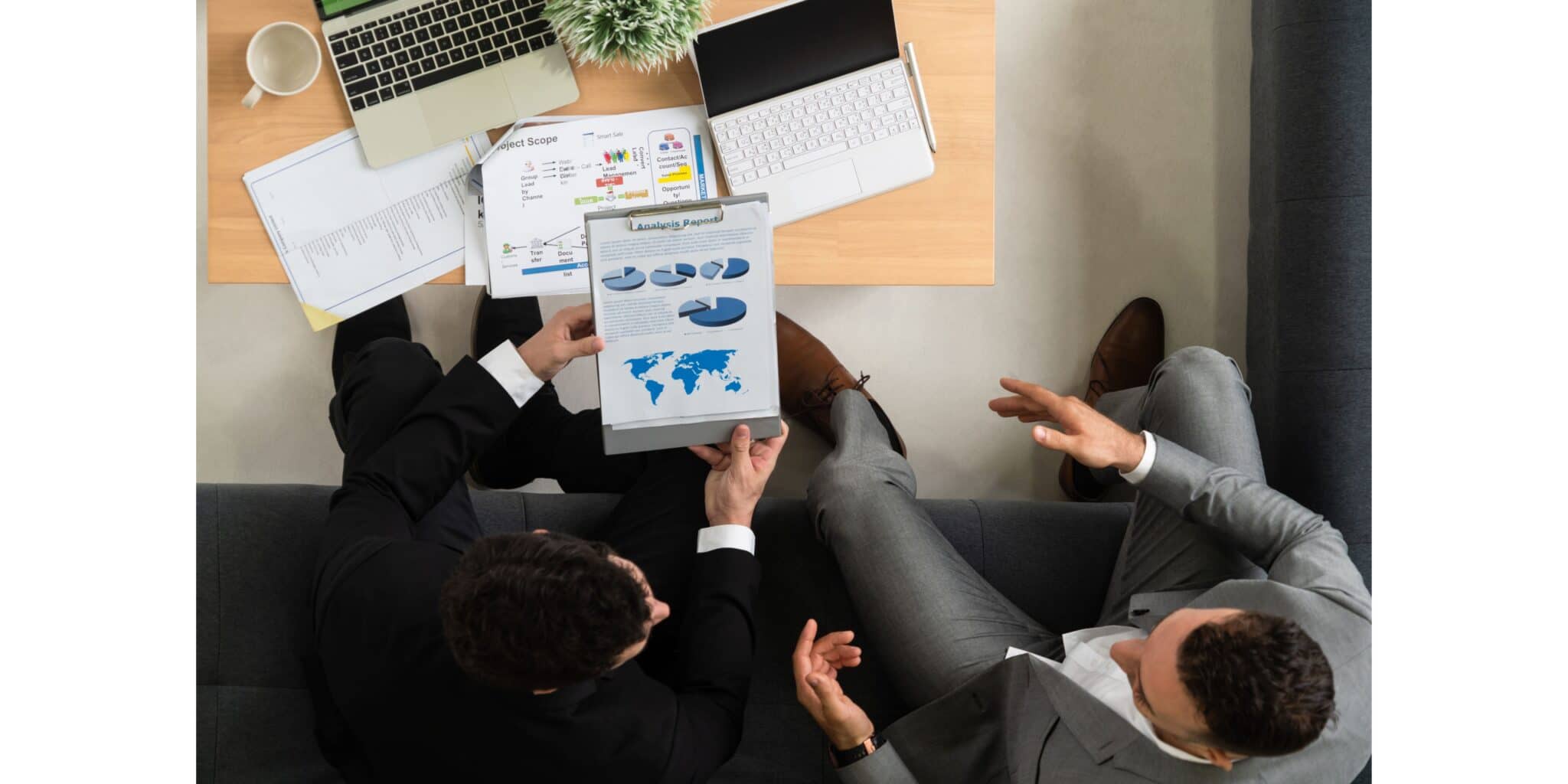 Once you know the terms and types of Singapore SMEs, all you need to do is start your business. You need to understand and consider a few things before starting your SME in Singapore, thus minimizing losses. You don't have to worry! Here's how to start your SME in Singapore:
Determine the viability of your SME business idea by questioning how viable and unique the unique selling value of your business is.
Write down your business plans, such as market analysis, operational plan, and competitor analysis. Planning will help you optimize the SME business you are about to start.
Determine your SME financial resources. Whether it's from personal savings or a loan, you have to make sure that the funds adequately manage the company's operations for at least six months.
Choose an attractive company name because it will be your business brand for the consumers you know. You should consider a name that is easy to recognize and relates to your business and products.
Register a domain name for your business that makes it easy for your customers to remember and type.
Choose the type of SME business structure that suits your business needs.
Don't forget about your tax liability. Starting a business means having an obligation to pay taxes from your business income.
Secure a registered office address as it becomes one of the requirements for Singapore company registration.
Register your business. You can by registering yourself or seeking help from a professional service provider.
Set up a digital presence for your SME to save on the marketing costs of the business you started.  Social media can also be a place to explain your product information and its advantages.
Use the best ERP software to optimize your business processes more efficiently
Conclusion
Singapore SMEs are companies with an annual turnover of less than $100 million and employ fewer than 200 workers. Singapore SMEs play a vital role in sustaining Singapore's economic growth, such as by opening up new jobs and boosting the country's foreign exchange. The Singapore government is also aware of the critical role of SMEs. It supports the existence of SME companies in Singapore.
Once you know the type and how to start your SME business. One thing that is important and should not be missed is determining ERP software for your company. ERP software will help your business's operations to be more efficient. SMEs need to use ERP solutions that they can quickly implement. HashMicro ERP software can be your choice to optimize the performance of your business. Integrate your company with accounting systems to automate cash flow management, financial statement creation, bank reconciliation, adjustment journals, invoice creation, etc. HashMicro is perfect for your SME business and easily adapts to the company's needs. Contact us now and get a free demo!