Perhaps the phrase "multinational corporation" is already recognizable to the majority of you. A multinational corporation is a commercial entity that works both domestically and internationally. Multi-national company financial monitoring is not easy if done manually, therefore, accounting software is here to make it easier for your company to know the financial condition of your company. Accounting software is a program designed to track business transactions. that used by company executives to make data entry easier. Typically, the MNC's headquarters stay in a single location, where it is also responsible for overseeing and coordinating its foreign subsidiaries. Learn how much this program will cost you to use by downloading the HashMicro accounting software pricing scheme.
Download: HashMicro Accounting Software Pricing Scheme Calculation
Additionally, the presence of MNCs cannot be separated from the growth of the period of globalization, which enables worldwide or intra-national collaboration. This type of collaboration will also exist in the commerce sector and economic activity between countries. Another benefit of accounting software is that you can monitor your company's cash flow from anywhere in each branch of your company. In addition, accounting software from HashMicro is also integrated with various other software, so you can monitor your company's performance thoroughly. As a result, several multinational corporations presently play a significant role in the worldwide trade of these commodities.
Multinational corporations play a significant role in their export and import activities, international transactions, and foreign investment in specific destination nations. Finally, this firm will be able to impact a country's economic situation. For further information, please check the following article.
Daftar Isi
Also read:  5 Tips to Improve Your Export-Import Business
Definition of Multinational Company
In a nutshell, a multinational corporation is a vast corporation often formed in rich nations and then expands through subsidiaries in other countries, especially developing ones. Not all MNCs, however, originated in industrialized countries. Numerous businesses began in underdeveloped nations and subsequently expanded globally. Companies that operate on a global scale play a significant impact in political and social spheres.
In general, this firm is a sole proprietor who operates under the auspices of a limited liability corporation. However, the parent firm will control the shares you own in it.
If ownership capital is used, all MNC policies will be dependent on the parent company's policies, and a portion of management would have to come from the parent business.
Since the end of World War II, the role of multinational businesses has grown in importance in this country. Multinational corporations originated in the United States and now operate in various nations, including Japan, different countries around Europe, Australia, and New Zealand.
Also read: Manufacturing Tips: How to Optimize Your Production Planning
Characteristics of Multinational Corporation
Although an MNC is a vast corporation, businesses in this category have their benefits and drawbacks. The following are some of the advantages and disadvantages of multinational corporations.
1. Establishing branches in other countries
As implied by the name, multinational MNC conducts business in various nations through the establishment of subsidiaries. Typically, the items will also adhere to the local country's rules and culture to be more readily accepted by the market.
2. State-of-the-art technology
When it comes to enabling the status of international corporations, some of them are large, allowing them to have sophisticated technology. It can assist the parent business in overseeing different global branch enterprises via this sophisticated and current technology.
3. Capital control
Multinational corporations control the company's capital, either through the leading corporation or through branch corporations. Money is one of the elements that might affect a business since significant capital can aid in the company's development.
4. Global distribution and management system
Many people define MNC as a multinational corporation, meaning global management and distribution with high professionalism. The dissemination objective is also pursued on a global scale.
5. Adopting a global perspective and mission
Due to its several branches in other nations, it must also have a worldwide vision and goal. Even the methods by which the firm accomplishes its purpose and objective must be global. As a result, whatever the business does affects global conditions.
Also read: What is Management? – Its Importance for your Business
Benefits of Multinational Corporation
Several businesses have been formed in almost every country, including multinational corporations with numerous subsidiaries legally established. It is evident that the state issues licenses to foreign firms for various reasons related to Indonesia's economic and social growth.
Encouraging national development
Development is one of the domino consequences of multinational corporations' presence in a country. Additionally, it turns out that they can assist in the growth of foreign exchange in the country in which they reside.
Increasing the country's foreign exchange
As previously said, MNCs may help a nation improve its foreign currency reserves; consequently, with the existence of subsidiaries from other state-owned enterprises in Indonesia, this country also benefits from increased foreign exchange reserves. State foreign exchange reserves may also arise due to investment, increased taxation, and so on.
Accelerating modernization
More precisely, foreign firms, companies from industrialized nations expanding into developing countries will undoubtedly contribute to the country's growth. Of course, we may perceive this improvement as a result of industrial and technological modernization.
Also read: What is the Role of Cloud HRM?
As a multinational corporation, Project Management System that provides a seamless communication platform that help you distribute tasks effectively, complete the project on time, and allocate the resources is needed in order to develope the business. This system helps the company to manage the workload and budget management make project progress monitoring easier and you can execute it efficiently.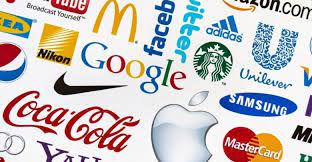 Examples of Multinational Corporation
Every country has numerous firms capable of establishing branches overseas and growing at a rate comparable to that of foreign corporations. This, of course, may inspire national pride and drive company owners to improve their operations.
Samsung
You're probably familiar with this South Korean smartphone brand, and perhaps you're one of their customers. Samsung is the world's largest technology supplier in this sector.
It's significant because Samsung currently operates in six distinct business sectors, including telecommunications (smartphones and networks), digital household appliances (ovens, washing machines, refrigerators, DVDs, and VHS players), digital media, LCDs, and semiconductors (including heavy equipment).
Samsung (which translates as three stars in Korean) was founded by Lee Byungchul and is one of the several South Korean chaebol (chaebol) corporations that began as an export firm in 1938 and soon grew into other areas.
McDonald's
McDonald's is the next international corporation in Indonesia. This food firm was launched in Indonesia in 1991 and is McDonald's' 70th nation.
Richard and Maurice Mcdonald started this fast-food business in 1937 in the eastern city of Pasadena. McDonald's began as a drive-in restaurant, which was quickly expanding at the time due to the drive-in craze. The restaurant structure retains its simplicity in the shape of an eighth square. At the time, the two brothers desired to expand their restaurant, which was highly famous.
Their primary objective is to provide prompt service. The golden arch inspire the restaurant's logo, brilliant yellow, and resembles M's initials.
Rachmadi MSc MBA is the first Indonesian national to receive a master's rights franchise from McD corporation, and he has already built his first location in Sarinah Jakarta. Currently, there are 109 McDonald's restaurants located throughout Indonesia, employing around 8000 workers.
GarudaFood
GarudaFood is another multinational company in Indonesia and is a food and beverage producer whose products you may often consume.
This company has succeeded in expanding to other countries and acquiring the sugar company Fuhua Jinjiang Yonghe.
Also read ISO: Definition, Types, and Benefits in Your Business
Conclusion
A multinational corporation is a significant business that start in rich countries and subsequently expands through subsidiary operations in other countries, particularly developing countries. Several of this company's attributes include superior technology, a global management and distribution system, and a global vision and mission.
If you wish to grow your firm into an international corporation, you must pay close attention to money, maintain orderly financial records, and maintain correct financial documents. However, if you have difficulty assembling data and managing bookkeeping or financial management, you can use HashMicro's Accounting System.
With in-depth research and more accurate revenue estimation, this Accounting System may assist you in controlling the financial status of each business division. Additionally, the comprehensive features included in it will make doing business easier for you. What do you have to lose? Right now, you can request a free demo! Click here.