The key to achieving customer loyalty is to build strong customer relationships with your clients. To keep your business ahead of competitors, you need a tool that can give you a big advantage. Nowadays, a lot of businesses are realizing that applying automation software to their client management can be the boost they need. Client Management System can streamline the entire customer relationship process as it allows communication logging, data management, campaign management, and sales report generation. However, if you are still unsure, make sure that you keep reading because we will talk about how the best Client Management System and its features can solve your customer relationships.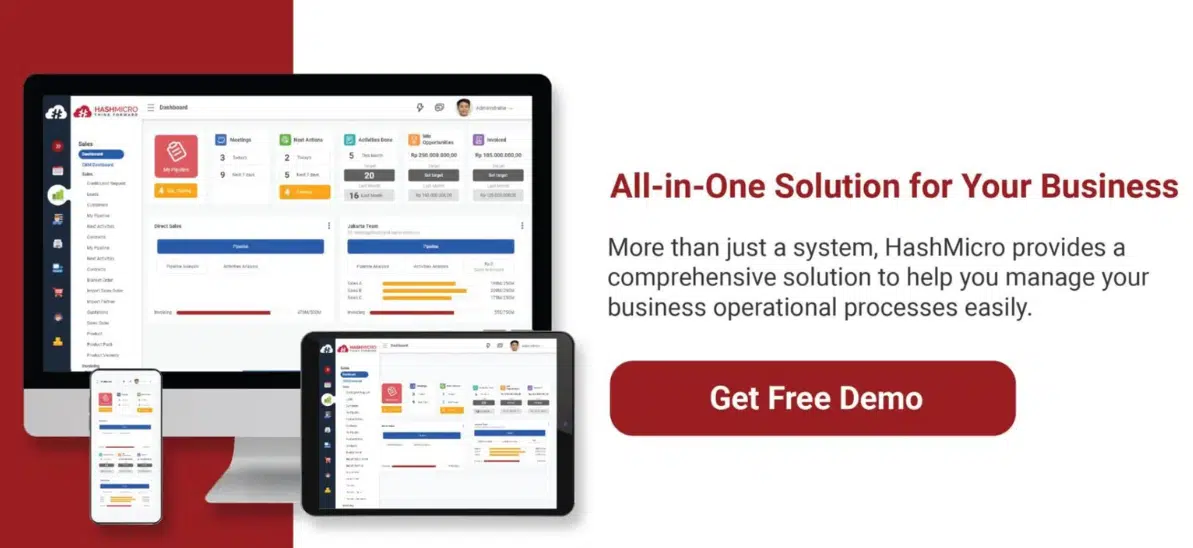 History and Evolution of Client Management
Client management has come a long way. Throughout its evolution in the past couple of decades, companies have shifted their perspectives many times regarding the best practices of customer relationship management. There are four turning points we can use to examine the history of client management. These points are differentiated by the people that the client management focuses on, which are management, users, customers, and the community.
Read more: How to Choose the Best Lead Management Software in Singapore
At first, client management is all about hard data and reports. Tools such as CRM were used just to assist businesses in managing the preexisting information of customers. It is not until the market feels like CRM could be used with more variety to help sales teams' productivity. This is where helping users became the main goal of CRM. There are now two important purposes of CRM: collecting and storing client data as well as aiding salespeople in their job. 
The great and significant shift happened when companies realized that the best way to improve sales is to pay attention not only to the employees but also to the customers. Making customers feel more satisfied with the company's products and services with automation help became an important purpose of CRM. This is the same focus that we see on most Client Management Software providers nowadays. In the future, it is very possible for businesses to use CRM on an enterprise-wide scale that is bigger and more comprehensive.
Client Management Challenges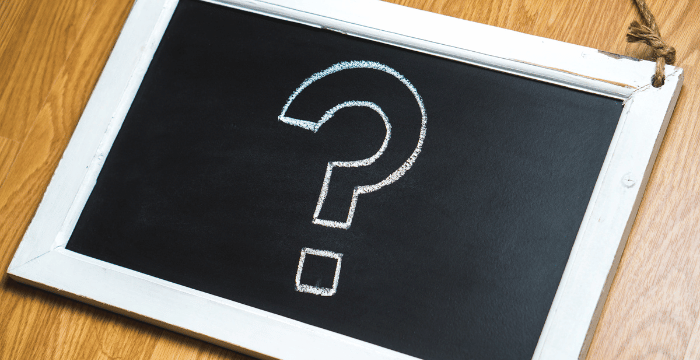 1. Sales team doesn't understand clients' needs
Oftentimes, some salespeople are not able to communicate well with clients because they do not know what the client needs. This usually happens when they do not have a clear understanding of who the client is, what they seek from the business and their purchase history. There must be an automatic database system that's put in place so that your sales team will stay updated on all clients.
2. Manual input for information and updates
The lack of technology integration can lead to unorganized, inconsistent, and outdated customer data. This might affect your business administration and risk lower productivity in its sales performance as a whole. To avoid administration mishaps or redundancy, you need to apply software to manage data automatically.
3. Interactions or offers that are not personalized
A client will not feel valued if you do not dedicate effort towards maintaining your relationship with them. However, it is understandable if your sales team cannot keep track of every client with different needs, personalities, and information. That is why it is important to find a tool that can help you personalize interactions with customizable templates.
The Importance of Client Management System 
Client Management System is a crucial tool to help your business grow and your customers happy. Expecting your sales team to remember every single client's needs, preferences, and updates places an unrealistic expectation on them. An automation tool like Customer Relationship Management Software (CRM) allows you to fully go digital with your client management system. This means no more manual paperwork, no more writing on post-its and placing them on your desk, and most importantly no more human errors that will cost you another precious client. 
The switch to automation is what will increase your team's productivity and customer satisfaction as a whole. There are also other valuable benefits that you can only get with CRM. For one, CRM is equipped with comprehensive analytics reports so you can gain insights into your campaign, sales, and team performance. Furthermore, you will get full monitoring and tracking access to every client interaction with one dashboard. These two advantages will ensure that you make profitable decisions for your business. Overall, you should consider switching to CRM as a solution to your business problems. 
Client Management System from HashMicro
If you are starting to consider looking deeper into the client management system, you might find yourself asking the big question: which CRM should you pick? There are so many software providers today that offer a range of benefits, sometimes it is overwhelming to choose the best one. Thankfully, we are here to tell you that HashMicro provides the most comprehensive Client Management System with our CRM-leads and CRM-sales software. 
HashMicro had helped more than 1750+ enterprises, both local and international, to automate their business software. In 2022, HashMicro remains the provider that offers the most comprehensive range of software. In each one, they also facilitate you with industry-specific features to help solve any operational problems. The CRM Software specifically aims to assist you in building genuine communication and trust with your customers. The Client Management System is equipped with top-of-the-line features which we will delve into in the next section.
Read more: Top 4 CRM Model To Increase Your Customer Loyalty
HashMicro Client Management System Features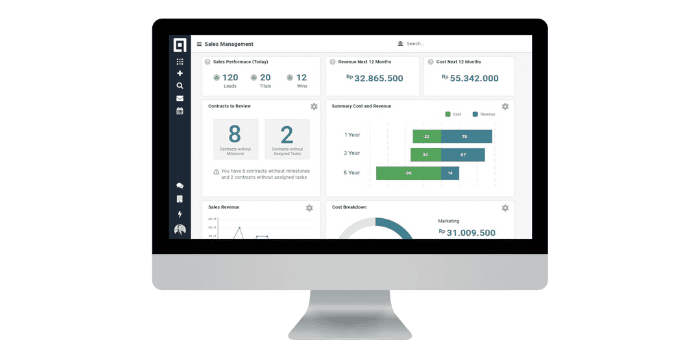 1. Sales team management
Cultivate more independent and efficient workers with real-time progress tracking. Distribute them the right tasks and the right amount of workload to reach maximum efficiency. With this feature, you can keep track of each salesperson's performance as well as their achievements anywhere you are. Moreover, they can also report any issues regarding client management. 
2. Sales forecasting
Save time and effort by pursuing only high-quality leads with an accurate prediction of revenue generated from each lead or the possible sales a client could make. Let the system prioritize your clientele list for you so the sales team can focus on the content itself. This feature can also help you adjust your marketing and selling strategy in the future according to the forecast.
3. Automatic sales report 
Know your real business performance through data visualization. The system can generate real-time sales reports, track profit and loss, and give data cost analysis accurate to your business. It provides you with the right information so you can plan out your business growth. HashMicro also allows software integration with Accounting Software to help you control and analyze sales expenses better.
4. Email marketing management
Keep in touch with your customers and prospects with relevant emails. CRM software comes with customizable email templates with visually appealing designs so you can edit it directly. Email marketing management also allows you to send bulk emails quickly so you can reach more people in less time. Don't also forget to use an SPF checker so that these recipients are safe when receiving emails from you. When you receive responses or inquiries from the emails you've sent, you can answer them directly through the system with email integration. So, email branding is a worthwhile investment.
5. Centralized call logs and customer database
This feature will significantly lessen the amount of manual input you have to do and organize all of your customer information in one dashboard. The software allows you to log every call with prospects and clients to optimize your customer service. You can also keep all customer data from their history, personal information, preferences, and more so you can make more personalized communication.  
Conclusion
The challenges companies often face regarding client management can be solved by switching to automatic management. Switching to software utilization is the best way to guarantee improvements in customer relationships because it helps you lessen your workload without decreasing the quality. Client Management System is a vital tool to ensure that you focus on the quality of your relationship by automating all the quantitative needs. You can now show how much your business values your loyal customers by showing better customer service. 
Overall, the best Client Management System will make managing your client so much easier, so make sure that you choose the right one. HashMicro's CRM software is the best software in its class. It offers you comprehensive assistance for all ends of your client management at a very competitive price. From email marketing for your leads to rewards management for your loyal customers. If you still have any hesitation regarding switching to CRM software, HashMicro provides a free demo and consultation with the best in-house business experts.