In a world where everything is fast-paced, companies need to put on their thinking cap in order to survive. Now, business people may already be familiar with the concept of the ERP software solutions. But, many also perceived ERP as costly, and that is because it is. Regardless, a higher price equals good quality. There are thousands of companies that have already implemented the automated ERP software in their system, and it is proven to help them work and grow more efficiently. HashMicro also can offer you the best ERP Software for your business. Our cloud-based ERP Software is here to automate various aspects of business and also suitable for multiple types of companies. Without further ado, we will discuss more about what ERP system is. Find out more about the ERP software pricing scheme here, before companies implement the software in their business.
Download Here: HashMicro's ERP Software Pricing Scheme Calculations
Table Of Contents
What is ERP System?
Enterprise resource planning (ERP) is a term that refers to a type of software that organizations use to manage day-to-day business activities such as accounting, procurement, project management, risk and compliance management, and supply chain operations.
Additionally, a comprehensive ERP suite includes enterprise performance management software, which assists organizations in planning, budgeting, forecasting, and reporting on their financial results. With that many services provided, the use of ERP is visible to be able to help companies in a race with their competitors.
Also read: 5 Tips to Increase Leads for Your Business Success!
ERP System Examples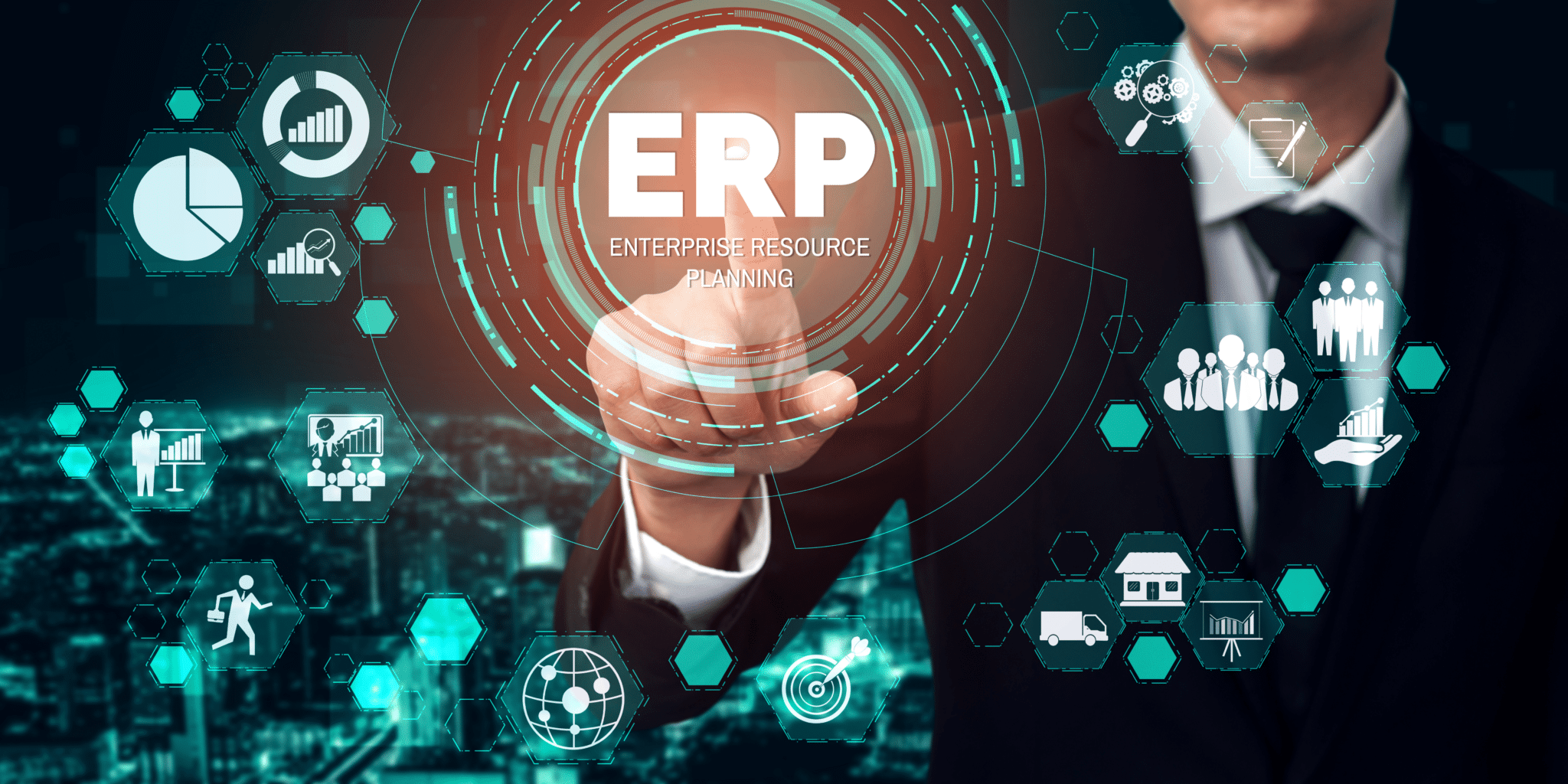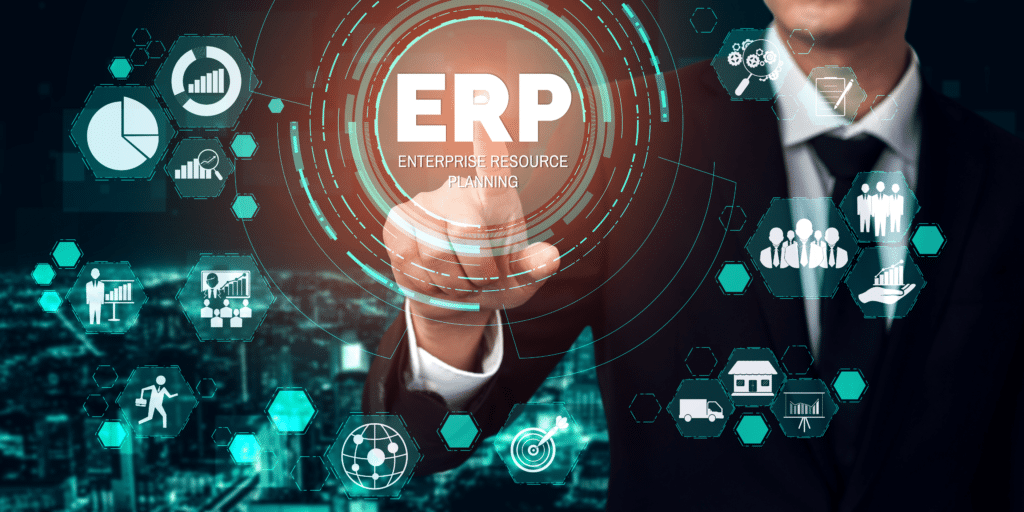 The system addresses different components of business and thus includes a number of modules. Their number varies according to the size and scope of your business, but the most frequently used ERP system examples are as follows:
1. Professional service automation
Additionally, it can be referred to as a Project Management module. It enables the planning of projects and the management of associated human and capital resources. You can view the current progress of a project and its accompanying timesheets. It enhances overall performance by centralizing all documents and providing complete control.
2. Human resource management
HRM is a necessary component and one of the most frequently used system modules. It is concerned with the administration of employees, departments within an organization, as well as time and resource management. Each of these categories comes with tons of functions. For instance, tracking attendance, onboarding, efficiency, and skills of employees, reporting payroll and storing personal information, etc. You can automate your administrative tasks with the best HR Software in Singapore.
3. Inventory management
Inventory management aids in the tracking of data pertaining to each item stored in a physical warehouse. Search and retrieval data is significantly easier here. There are unique numbers to identify items, and their location in the warehouse is constantly available and easily accessible. The system enables the tracking of items from the time they enter the warehouse until they exit. This module definitely helps both small and big companies in stock control.
4. Reporting (General ledger)
This module communicates with the rest of the system's components. It gathers data from the other modules and generates reports from it. As a result, you'll have a consolidated view of all required processes on a single dashboard. The current information enables you to monitor the company's performance in real-time. This module is effective for companies to do analysis on their performance, so they are able to react to it immediately.
5. CRM
Its objective is to develop long-term relationships with customers and to increase conversion rates. The CRM module is used to analyze customer needs in order to provide better services or products that meet those needs and thus increase client satisfaction. This module is intrinsically tied to the sales and marketing modules. It keeps track of all communication and sales activity, including phone calls and emails. It enables more targeted marketing, which results in a significant increase in sales.
6. Finance and accounting
The finance and accounting software module is responsible for the management of all financial data. It is a critical component of any ERP system because it provides pertinent financial data at any point in time. This module's primary function is to track accounts. It encompasses the administration of payables and receivables, the general ledger, and assets, as well as their analysis and reporting.
7. Sales
The primary objective of this component is to increase and automate sales. This is accomplished by storing a large amount of data about customers and products. It contributes to the regulation of procurement, shipping, ordering, processing, and sales. Additionally, the list of customers and their preferred orders is generated using the CRM module, which provides access to sales history and other pertinent data. Customer segmentation may also be included in advanced functionality modules. With Singapore's No.1 Sales Management Software, we can help you boost your sales team productivity with the most complete Sales Management System in Singapore!
8. Production management
This module aids in the management of the manufacturing process. It manages data relevant to orders, logistics, and warehousing. Its objective is to achieve the highest level of production management. Numerous features such as raw material management, inventory preparation, storage, distribution, and delivery are included in the production module.
Different Types and Costs of ERP
After reading about the different ERP system examples mentioned above, now businesses prefer cloud-based ERP solutions to on-premise solutions. They are more compact, faster, and safer, and provide enhanced collaboration tools. They have low user involvement in maintenance and are simple to implement. The software vendors support the application 24 hours a day, seven days a week, so you won't have to wait days for bug fixes, as you would with on-premise solutions.
While as the administrator of an on-premise ERP system, you are responsible for resolving any issues that arise. And without a specialist, the process will be lengthy and will prevent the entire team from using it.
The primary advantage of web software is that cloud ERP costs will not exceed those of traditional ERP systems. Additionally, you may be able to save on ERP maintenance costs. In other ways, ERP cost estimation is nearly identical for any type of system. The only variable that affects the price is the size of the business. Obviously, the cost of an ERP system for a small business will be different than the cost of an enterprise application. 
What Affects The Price?
Given the fact there are many ERP system examples, there are also various factors that influence the final price. They include the location of developers, the size of their teams, their SDLC methodology, the technologies they use, and their collaboration model.  Traditionally, we can divide software development into five stages. When estimating the ERP software, you should consider the cost of each component:
Discovery and UI/UX design
The development of each module
System interconnection
Data migration and validation
Test of the whole system
Deployment and users training
To assuage your curiosity, visit HashMicro and experience the demo from the leading ERP company in Southeast Asia. HashMicro provides the best ERP experience with the customizable software you could adjust to your company's needs.
Conclusion
The ERP system connects all lines of business within an organization. It provides a logical and strategic approach to decision-making as well as production and customer relationships improvement. The centralization of information, makes it instantly accessible to anyone, resulting in improved communication between departments. Custom ERP development can assist your business in transitioning away from legacy applications and achieving peak productivity and efficiency.
Now, ERP software gets more complex along with a wide range of modules available. It also involves more people in the process of generating ERP software, which then affects the cost of its establishment. To perform an accurate ERP cost estimation, it's better to reach out to specialists who can help you with it. Our software helps you to streamline your business processes & drive your company's growth significantly with our ERP Software. Click here to get a free demo for our product tour now!