Developing a business eventually reaches a point where spreadsheets no longer cut it. That's why enterprise resource planning software comes in as a solver. Most business professionals have heard about integrated ERP software applications but they might not know exactly what enterprise resource planning software is. Many businesses are also finding out about the ERP software application pricing scheme calculations to understand them better. 
Download Now: HashMicro's ERP Software Pricing Scheme Calculations
Implementing a comprehensive ERP system can help in many business aspects. ERP software application will collect and organize every business information and help a company to run lean, efficiently, especially for their expansion. Thus, companies need to choose the right ERP system for their business. Read on for answers to any questions you might have about ERP software applications.
Table of Contents
What Is Enterprise Resource Planning (ERP)?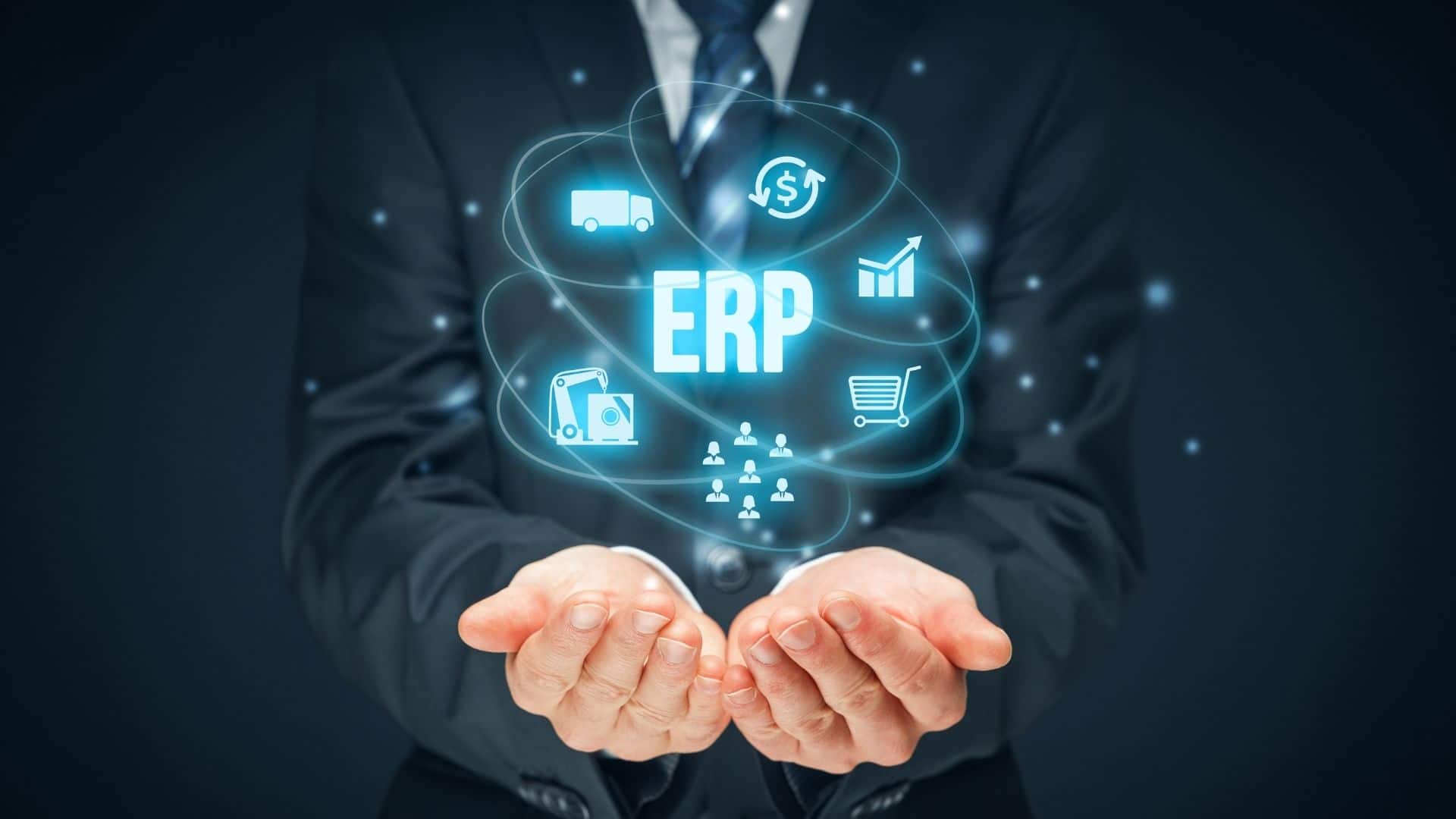 ERP stands for Enterprise Resource Planning which is referred to a type of software that organizations use to manage day-to-day business activities. ERP can manage every business activity such as accounting, procurement, project management, risk management, and supply chain. Simply, ERP is an application that automates business processes and provides insights and internal controls for business activities. 
In this modern era, ERP software is critical for managing a business of all sizes and in many types of industries. To these companies, ERP is one way to go for business needs including business management, sales, customer services, and so on. It is because ERP provides an integrated and continuously updated business system. The systems use common databases maintained by a database management system.
ERP software has various modules and each addresses a specific business requirement. For example, products-based companies typically have modules for accounting, inventory and order management, and customer relationship management (CRM). The other industry such as services companies may need several modules for accounting, project management, CRM, and many more. Each module is very important for business operations and each of them pulls information into the central database. 
Download Now: ERP Software Pricing Scheme Calculations
Why ERP Software Application is Important for Business
ERP software enables companies to identify the business with a lot of options for improvement or opportunities for expansion. The more employees can access, the more teams will spot problems in the business. For every business unit, ERP software can automate human error while doing tasks such as account reconciliations, customer billing, and order processing. Enterprise Resource Planning provides the information that the team needs to operate effectively.
Every company across every industry can use ERP software for their business operations. ERP has a diverse model for all types of industries according to their needs. It means ERP is a flexible solution with extensive functionality that can cater to a wide variety of business requirements. It sounds impossible to ignore the impact of ERP in today's business world. In fact, as enterprise data and processes are corralled into ERP systems, businesses can align separate departments and improve the workflows. Examples of specific business benefits such as improved business insight, lowering operational cost, improving work efficiency, reducing risk, and many more.
Enterprise Resource Planning Features 
For businesses of all sizes, including enterprise and small to medium sizes, retiring on-premise systems and moving entirely to the cloud all at once isn't possible. ERP comes with so many features that can help you to get the best result from the company's activities. So here are complete lineups of features from ERP to automate various business processes and avoid human errors:
Accounting 
This feature will help your business to improve the way you record transactions, costs, and expenses. It also automates bank reconciliation with the latest updated accounting system and high accuracy of data. This feature will make it easier for company accountants to produce accurate financial reports. 
Inventory 
ERP software enables you to quickly manage inventory across several branches and locations and construct reorder points. This feature will help you a lot to mind your inventory assets, minimize human errors, and work efficiently. We know that systems can manage your inventory much better than manually.
Procurement 
With this feature, you will never find panicking when stock is nearing the minimum availability limit. ERP software will run the procurement process for your business and give you updates every time and everywhere. You can access the number of stocks in real-time.  It will be easier for the production team to make the right decision for production processes.
Supply chain
This supply chain feature will help you to solve common to specific problems in the supply chain. Factory or warehouse locations will no longer be an obstacle to meeting your customer demands with the help of the software. It will make the business flow smoother and fewer problems.
Warehouse 
Enterprise resource planning will help you to optimize warehouse operations with easy pick & packing, and get stock availability updates in real-time. It is very crucial to know the stocks in real-time because it is closely related to the sales and profit optimization process. This system will make it easier for you to better business operations.
Customer relationship management (CRM)
ERP software application will help you to manage thousands of clients and customers in one centralized system. Get every customer information you need in seconds and increase your lead conversions. Boost your sales by optimizing each function of ERP features. With ERP software features you can optimize your workforce to innovate to increase sales rather than operations.
Conclusion
Enterprise Resource Planning (ERP) in general refers to software used to manage business activities. There are several modules in ERP, they are accounting, project management, CRM, and more. These modules are vital for business operations and each of them pulls information into the central database.
Obviously, ERP software supports a company to identify the business with many options.  ERP application will help you to streamline your business processes & drive your company's growth significantly. Therefore, take the right decision to create efficiency and productivity in every company's operational activities through various main features from Hash CORE ERP Software, the best enterprise resource planning software from HashMicro. 
Download Now: HashMicro's ERP Software Pricing Scheme Calculations