The food and beverage industry is rapidly expanding and is now one of the world's largest sector industry. This sector's evolution is paving the way for new business challenges and increased competition. ERP implementation in the food production business is one of them. From mass producers to short-cycle production, it is becoming increasingly important to develop new high-quality products that meet market demands. Not only that, but companies must also pay attention to and comply with strict food safety regulations.
Because the software is able to streamline every existing business activity, the implementation of ERP software in food production businesses can be great assistance to entrepreneurs. Especially F&B ERP software capable of managing your company's requirements. This software could manage multiple branches in various locations for you.  More than that, though, this method offers potential advantages that could help your firm expand. 
Table of Contents
Why You Should Use ERP Software For Food Production Business?
ERP software is the solution for complex food production business operations. There are many hurdles in running this business, such as fast-changing consumer habits, technological improvements, and strict regulations. These factors have plagued the industry with a series of obstacles. As a result, food production businesses must bring about significant changes to their usual practice. For example, ERP software as a system that could increase efficiency and productivity.
Also read: 9 Best Food Manufacturing Software for Your Business
ERP Software Development in Food Production Business 
Although enterprise resource planning (ERP) systems have been around for several decades, the scope of their application in commercial settings has substantially broadened. In the past, ERP was just a tool to manage business operations such as inventory, payroll, and others. But over the course of the last decade or two, ERP has developed into a component that is necessary for business processes.
Initially, the use of ERP systems by large companies was aimed at controlling the complex business activities they do. But nowadays, companies of any size can benefit from implementing ERP systems. In a variety of businesses, to improve the efficiency of their operations and raise the amount of money they make. In recent years, enterprise resource planning (ERP) has evolved to enable businesses to use integrated application systems for enterprise management and automation of back-office operations.
ERP systems are a must for all types of organizations, including those that produce food, and food manufacturing companies are no different. ERP software capable of integrating all parts of a business, such as finances, accounting, production, sales, and customer support, is one active solution that can be implemented to ensure that this sector operates efficiently.
Also read: How ERP Solve These 5 Supermarket Inventory Issues
The Benefits of Using ERP Software in Food Production Business 
1. Reduce errors
Using ERP software as a tool of contemporary technology can produce complex effects, such as lowering the number of errors caused by human intervention in the process. The system is capable of standardizing and incorporating all of the data. Between the POS and the kitchen printers, every piece of data is kept up to date and synchronized. In addition, this helps reduce the possibility of incorrect orders being placed, which might leave your guests feeling frustrated. ERP software may also assist in delivering risk-free products of exceptional quality at the optimal time and cost. As a result, complete conformity with the rules governing food safety is ensured.
2. Improving business management
Improve business management with complete control of real-time production, sales, and distribution data access. Contribute to achieving end-to-end traceability, beginning with the raw ingredients and ending with the finished goods. End-to-end management allows owners to consolidate all of their data and workflows from their many platforms into a single dashboard, where they can access the information. In addition, it guarantees an exceptionally high level of data integrity, production management, quality control, and forecasting.
Users of ERP software can have a comprehensive overview of all workflows and operations. Because of such benefits, retrieving reports and locating potential problems is simple. ERP systems are a must for all types of organizations, including those that produce food, and food manufacturing companies are no different. ERP software is one of the active solutions to ensure that the sector operates efficiently.
3. Cutting
operational
time 
In addition to reducing mistakes, an F&B ERP system could also save time, making their operations more efficient. All operational tasks, including making orders, printing bills, and sending invoices, can be completed swiftly using a POS device or mobile application. Your staff can serve guests quickly and give them a warm welcome. When a company uses an ERP, process times are cut, collaboration is improved, and real-time data for the whole company is available. All of these things are necessary for optimization. When a business grows, it gets harder to keep things running smoothly. With an ERP system, a company can ensure that its processes work as they should.
4. Upgrade Customer Service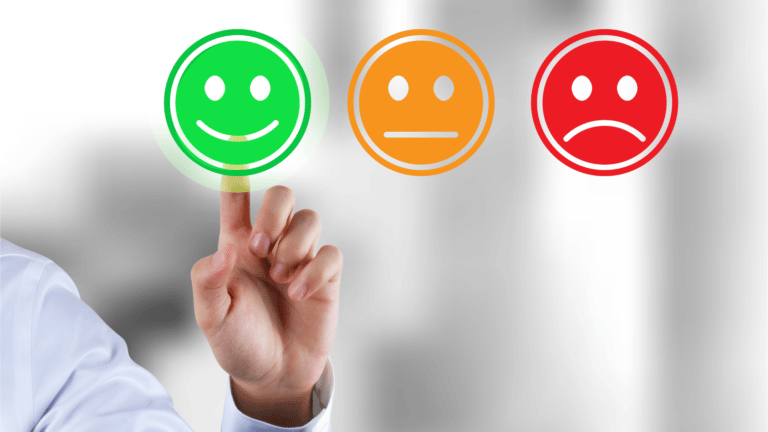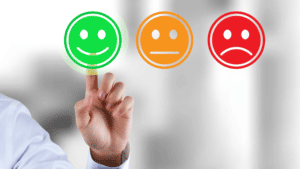 If you put in place a system that can handle all operational issues that may arise, you will have more time on your hands to devote to boosting the overall quality of the food that you manufacture. They may be able to realize their ambition of eating without anxiety if they do this. If you conduct business in this manner, you will earn your customers' loyalty and continued patronage. After that, you can cultivate the most fruitful relationships possible with your customers.
Conclusion
Businesses that produce food face various obstacles and are constantly under pressure to be more successful than their competitors. Because of this, the food and beverage industry requires F&B ERP Software as a means of expanding the business effectively. This software assists you in improving the efficiency of your work by standardizing each process and keeping track of a wide variety of data. 
It is common knowledge that enterprise resource planning (ERP) software is essential to production processes. And the majority of businesses have already begun the process of modernizing their ERP systems. As a result, businesses dealing in food and drink should seriously consider investing in F&B ERP Software because this is relevant to the particular requirements that the company has.