The food and beverage (F&B) business is probably the most demanded type of business to be able to keep up with changing consumer demand. This is one of the big challenges for food and beverage manufacturers. In addition, the production process in the food and beverage business contains a series of stages that must be passed in food and beverage production activities. The time needed to carry out the process of producing food and beverages also differs according to the type.
The manufacturer's strategy to meet consumer demands is to optimize production processes. Manufacturers must be able to produce things quickly while maintaining high quality. Companies that use restaurant software will easily manage all these activities because everything can be integrated into one application. This tool also helps you in making business decisions based on accurate data.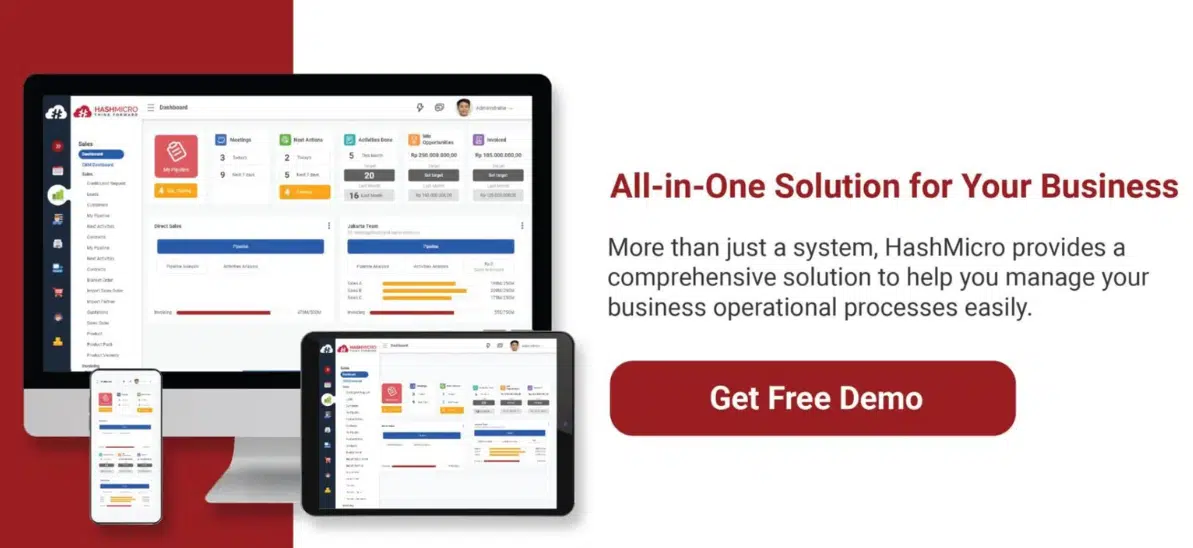 Table of Contents
Here are five effective ways to optimize your food and beverage production process.
1. Know the Market Demands
Market demand for food products rapidly changes. When salted egg foods first boomed in the market, many F&B companies added the flavor to their product lists, from packaged chips, bread, and fried chicken, to various processed meats. As expected, the trend lasted only a few months and it was replaced by another food trend.

F&B manufacturers must be able to keep an eye on market demands to be able to create products that meet consumer needs. Therefore, it is important for manufacturers to be up to date on food and beverages that are (and will) be trending.
2. Use the Forecasting Method
To find out what and how many food and beverage products should be produced, manufacturers must be able to forecast their future consumer demands. Forecasting demands can also help manufacturers avoid excessive inventory and unnecessary production.

In addition to keeping up with food and beverage trends, F&B manufacturers can also forecast customer demands by reviewing their sales data. However, this will be troublesome if they still depend on spreadsheets to create sales reports.
To get complete and accurate sales data, manufacturers should invest in sales management software with an advanced analytical reporting tool. This software can show how many things are sold, which ones are the greatest sellers, and so on. Furthermore, forecasting also makes it easier for manufacturers to determine prices (when to increase and decrease prices).
3. Improve Inventory Management
In order for the production process to run according to plan, F&B manufacturers need to ensure the availability of their food and beverage stocks. So if they are not able to figure out the inventory shortage early, there could be delays in the production process.

To avoid production delays, manufacturers must ensure that their stocks are always at sufficient levels. This will be easier if they use inventory management software.

Inventory management software makes it easier for F & B manufacturers to monitor the availability of their food ingredients. It enables them to determine the minimum inventory levels and get alerts whenever the inventory gets low.

A good inventory management system should provide a supplier management feature that allows manufacturers to place orders with suppliers immediately when inventory reaches the specified minimum level. With this software, manufacturers can also easily find out the life cycle of their food and beverage products; how long the product will last, and how their conditions are.
4. Periodically Update & Maintain Equipment
F&B manufacturers rely heavily on machines to make their products. Outdated and damaged machines lead to downtime. To avoid delays, manufacturers must ensure the effectiveness of all the equipment.

Even though it may require large sums of money, investing in new equipment will help F&B manufacturers optimize their production in the long run. To avoid damage, manufacturers also need to maintain their assets regularly. The use of an asset management system can greatly improve the efficiency of machines and thus the manufacturing process.
5. Implement a Supply Chain Management System
Supply chain management is a critical segment in any F&B business that holds up production and consumer need fulfillment processes. Therefore, it is important for manufacturers to gain complete visibility into their supply chains.

Supply chain management software (SCMS) can help manufacturers fully control their supply chains; from managing procurement and tracking inventory, to shipping and returning goods. This software ensures that each process runs in a timely manner.

SCM also helps F&B manufacturers optimize the quality of their products by providing real-time information regarding raw materials and finished products. Indonesia's food and beverage companies are monitored specifically by the Food and Drug Administration (BPOM), so F&B manufacturers need to ensure that none of their products are out of date or unsuitable for consumption.
Conclusion
Optimization of the production process will help F&B manufacturers improve many things in their business, especially sales and customer satisfaction. Therefore manufacturers need to review and improve the entire process related to the production process periodically. Continuous evaluation and improvement can optimize production activities to achieve the best performance in the F&B industry. In its optimization, manufacturers can apply ERP software technology to be highly competitive in fast-changing and growing industries such as F&B.
HashMicro's manufacturing automation software can help F&B manufacturers optimize production processes by automating time-and-cost processes and providing complete information on various aspects; including production planning, purchasing management, inventory management, asset management, customer management, and SCM management. You can take a look at our demo for free right now!