A cloud-based ERP system is a software application that manages all of your company's activities and processes. A complete ERP components streamline and simplify operations, monitor activity, and alert appropriate teams to any discrepancies. Additionally, it dismantles information silos by enabling the free flow of data between departments. Companies can get the ERP software pricing scheme calculation first for better budgeting before applying it in their business.

Several factors need your consideration while choosing and implementing an integrated ERP software. Especially, the importance of ERP components that each system should include. When your system's functionality is aligned with your company objectives, you will have a better chance to improve your business. We've compiled a list of six of the most frequently selected ERP features to assist you in determining which features you might require for your business.
Also read: ERP System: Meaning, Types, and Advantages
6 Main Parts of ERP
These days, ERP has various parts or ERP components that are unique to each business sector. However, at least there are six main parts of ERP as described below:
Human Resources
Employees are the foundation of any business. You don't have a company if you don't have them. However, allocating your employees to manage small administration diminishes their potential and the company's chance to attain higher goals. Therefore, activities such as timekeeping, onboarding, and recruitment should be handled by the HR ERP module of your software solution.
The most essential function within HRM is payroll software. If your HR staff performs this task manually, it is time-consuming and prone to human error. HR ERP module can automate payments with accurate tax and benefits deductions. Hourly employees will get their paychecks automatically using an integrated time tracking system, eliminating the need to manually enter timesheet information.
Customer Relationship Management
Without a strong consumer base, a business cannot survive. Customers are the ones who contribute money in exchange for a business's services or products. The ERP system's customer relationship management (CRM) module captures important customer data, such as name, age, email ID, address, etc. One of the features of CRM is tracking consumer purchasing habits. With this data, you can determine which goods are underperforming and the optimal times to upsell. 
Business Intelligence
Business intelligence (BI) is the ERP system's fundamentals as businesses in all industries rely on data to some extent or even completely. With BI, you can gather data, conduct in-depth analysis, and generate actionable insights. The business intelligence component of the ERP system connects data from multiple departments and creates a comprehensive view of your company.
Supply Chain Management
Building an effective supply chain is difficult, even more so when you lack the necessary tools to manage your operation. Maintaining a competitive edge in this field requires ensuring that your ERP contains the optimal SCM components. SCM begins with the procurement of raw materials from vendors. It comprises comparing vendors on a variety of criteria, including raw material pricing and quantity, discounts, the time required to acquire raw materials, etc. The ERP system refines its search based on the specified parameters and refreshes the vendor list on a continuous basis.
Additionally, the SCM system can help enhance profitability by determining which inventory goods are frequently purchased together and then using that information to optimize product placement. Together with CRM, SCM can assist customers in staying informed about the status of their order throughout the distribution chain and estimating a delivery time.
Inventory Management System
Inventory management is a hugely collaborative process. It is involved in the supply chain management component while also indulging in other operations such as warehouse and sales management. The primary functions of inventory management systems are to handle order fulfillment and to maintain the stocking functions of a warehouse.
IMS automates inventory management by decreasing manual inventory control and adding new inventory monitoring features such as SKU tracking (stock-keeping unit). This component is essential for businesses with distribution centers since they improve the product delivery processes.
Financial Management
Accounting, sometimes known as financial management, is the last major ERP component. Every company has a money flow, whether it's paying employees or shipping items. Accounting software analyzes and tracks financial data, such as receivables, payables, budgets, and costs. You can uncover spending trends by doing financial data analysis, allowing you to better comprehend calculated profits and identify areas for cost reduction. Additionally, you are able to obtain forecasts for future revenue.
Benefits of ERP Software
The benefits of ERP software vary according to the modules and ERP components that you select. Still, there are some fundamental benefits that you may expect from ERP applications. We will explain several of these below:
Streamlines Processes: An ERP serves as a central repository for data and procedures across an organization. This centralization facilitates collaboration between staff from various departments. Additionally, they can have a deeper understanding of various team operations and objectives.

Efficiency: Automation enables you to reduce the amount of time your staff spend on projects, such as manually creating a data visualization.

Increases Profitability: ERP software can assist in revenue growth in a variety of ways. For instance, forecasting tools are very widely used and can be extremely useful for gaining significant insights into future operations.

Utilize Manpower: Automating business procedures also helps free up employees' time to work on high-priority activities, resulting in an increase in productivity.
The Most Popular ERP
The ERP industry is still growing further since its founding in 1990. ERP vendors are trying to be the best solutions and some succeed to get recognition. Below are four of the most popular ERP vendors in Singapore.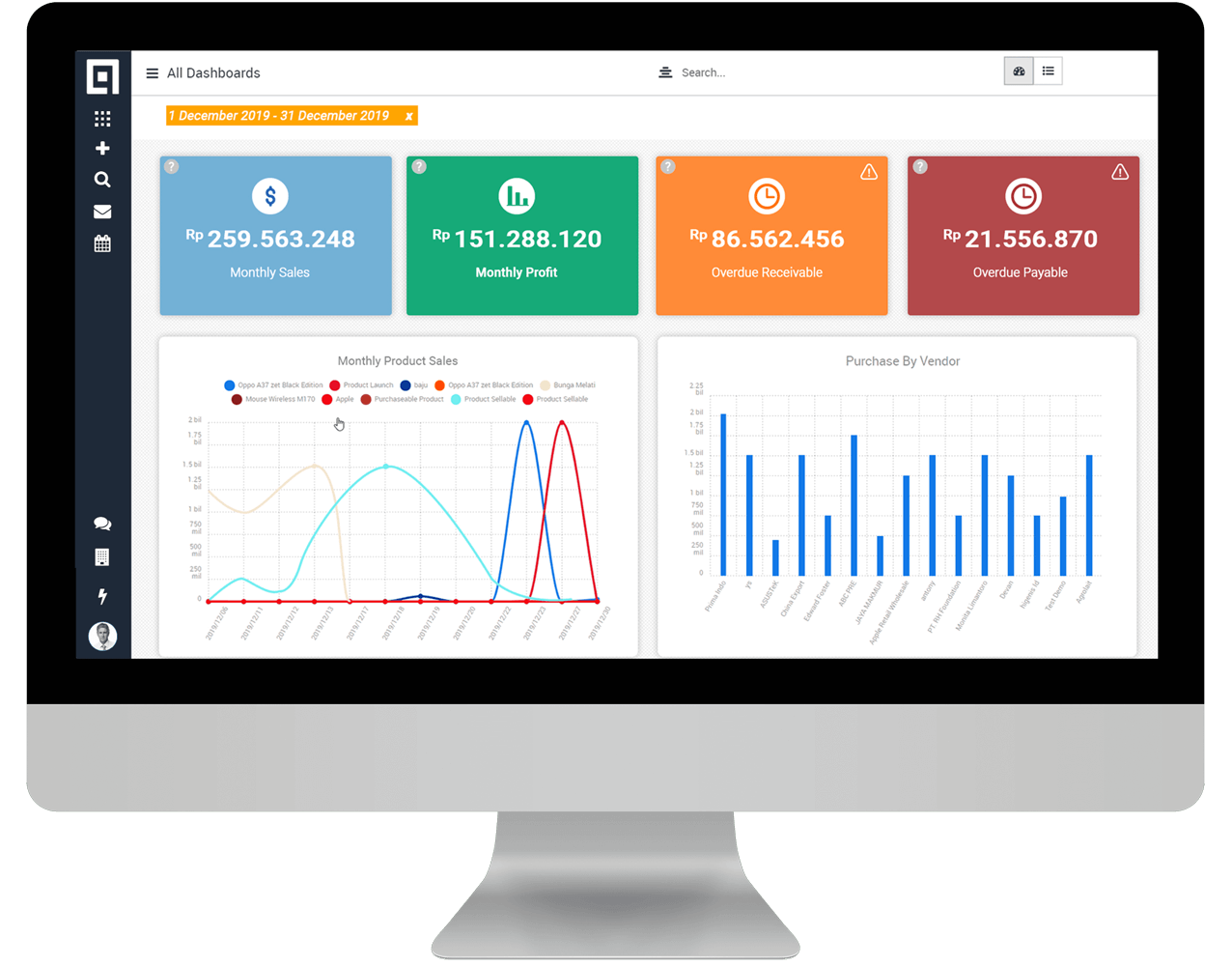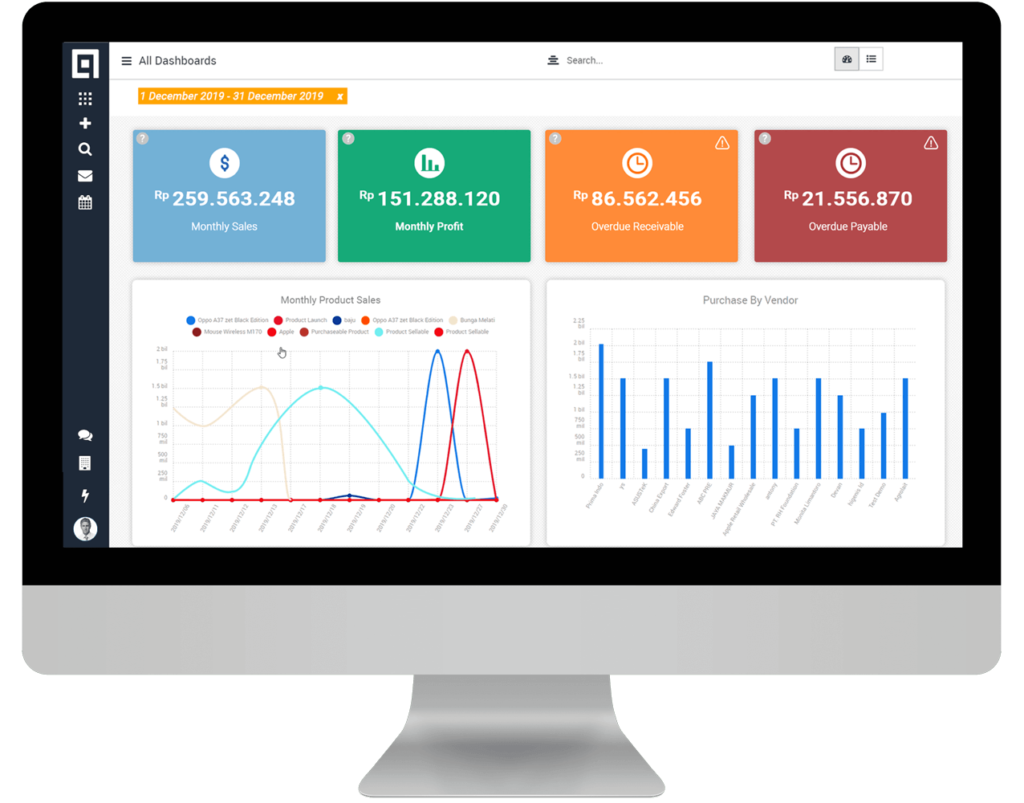 With over 15 years of expertise in offering business automation solutions, HashMicro has established itself as one of the most reputable ERP vendors in Singapore. We highlight HashMicro due to its scalability when utilized in mid- to large-sized businesses. Over time, we've noticed an increasing number of businesses relying on HashMicro to automate their business activities. This is because it offers a high level of flexibility and integration, allowing the system to be tailored to the unique workflows of various businesses.
Sage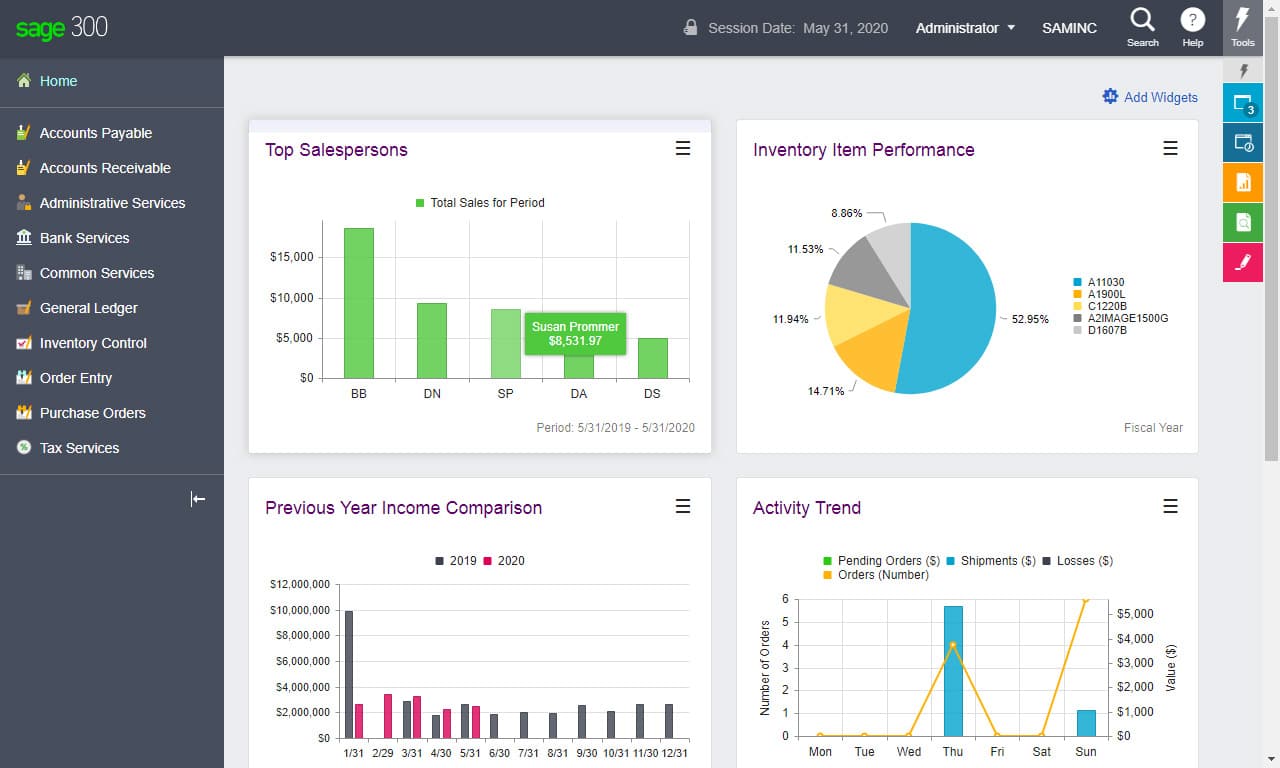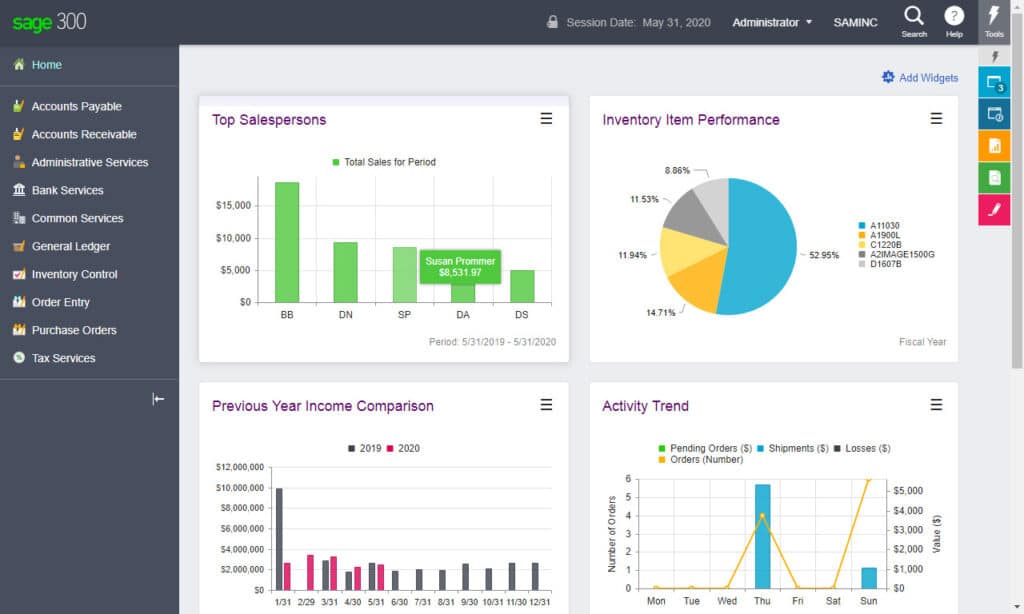 Sage ERP software packages include Sage 50, Sage 100, Sage 300, and Sage X3. Each Sage package is designed for a specific type of business and provides specialized features. A Sage ERP solution provides real-time business analytics, supply chain management, financial management, and industry-specific solutions for enterprises in distribution, manufacturing, professional services, and construction.
NetSuite ERP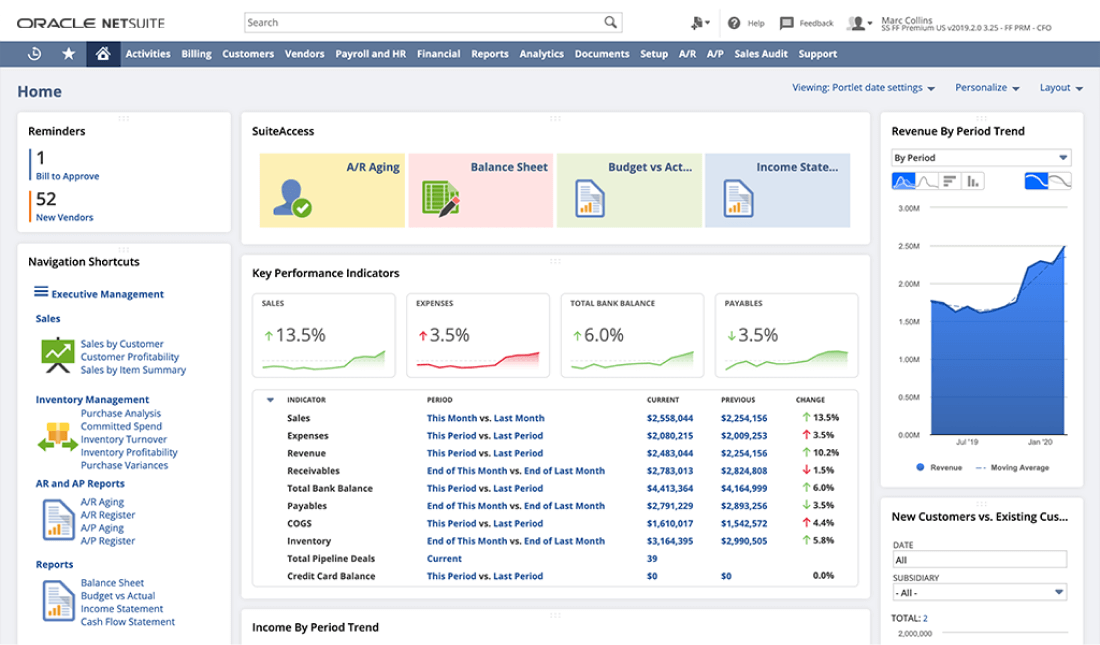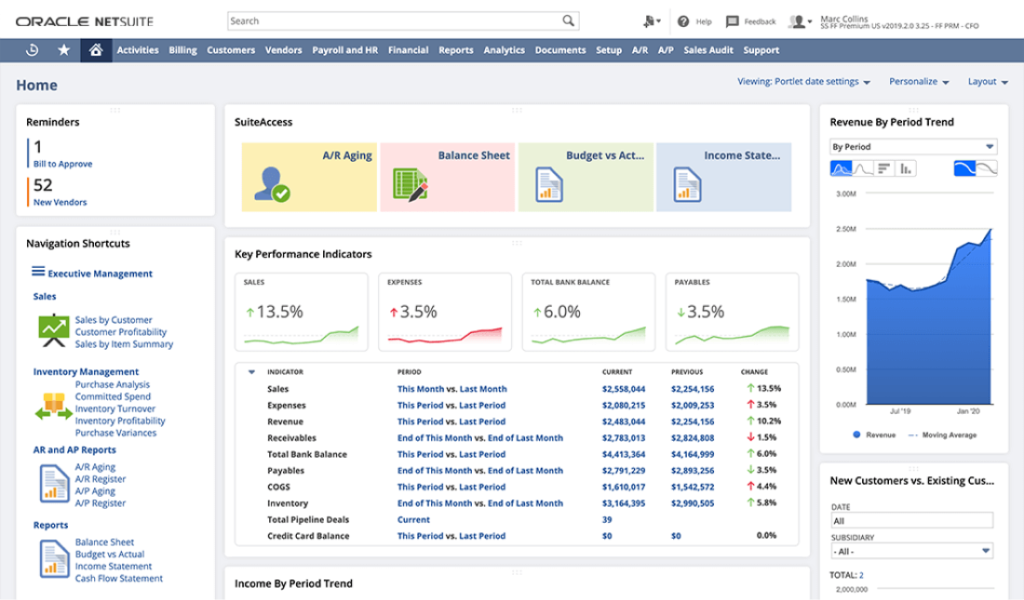 NetSuite is a cloud-based ERP software designed by Oracle to optimize business operations so that your company may scale efficiently with minimal speed bumps. With NetSuite, you can automate routine tasks such as inventories, accounting, orders, e-commerce, billing, and customer relationship management (CRM). NetSuite has several advantages in terms of scalability and functionality, but it also has some disadvantages.
Tigernix
Tigernix has developed swiftly since its launch in 2006, offering its services to all corners of the globe. Its software solutions are viable, cost-effective, adjustable, and adaptable. They are developed on a strong technical software base that will suit your current needs while also improving your future needs and expectations. It provides software consulting services that assist you in streamlining your various business operations.
Conclusion
A comprehensive ERP systems are the foundation of any business. They automate company processes, handle minor duties, and help employees execute their jobs more efficiently. Are you considering purchasing an ERP system for your business?
If so, let us introduce Hash CORE ERP. It is an ERP solution that contains a robust collection of capabilities for automating various company processes and eliminating human errors. Our software can help organizations of all sizes handle various operational operations, such as bookkeeping, inventory management, human resource management, accounting, procurement systems, supply chain management, and customer relationship management (CRM).