An Enterprise Resource Planning (ERP) system is a technology that enables a business to manage and integrate several crucial components of its operations. ERP software includes various business-controlling features, including planning, purchasing, inventory, sales, marketing, finance, and human resources. These features are available in ERP software. Most of its features are found in software that is designed to aid companies in successfully implementing ERP software.
Numerous businesses are rapidly implementing integrated ERP software which can streamline every business process and is a fantastic resource for business owners. When combined, ERP software and cloud computing enable centralized management of various divisions within a single organization. This software enables you to manage multiple branches in a range of locations. In addition, the implementation of this plan has the potential to produce benefits that support the growth of your business. Before selecting an ERP system, you can obtain the ERP software pricing scheme from HashMicro. The features of ERP software that will benefit your business are described below.
Table of Content
Why is ERP Feature Important?
ERP (Enterprise Resource Planning) features play a vital role in modern businesses by integrating various core functions and processes into a centralized system. Firstly, ERP features facilitate efficient data management, allowing organizations to gather, store, and analyze information from multiple departments and business units. This holistic view of data enables better decision-making, improved resource allocation, and enhanced productivity.
Secondly, ERP features promote seamless collaboration and communication across different departments within an organization. By breaking down data silos and enabling information sharing, ERP systems foster better coordination between teams, reducing duplication of efforts and improving cross-functional workflows. With integrated communication tools and centralized data, employees can access and update information in real-time.
Key Features of ERP Systems
An ERP (Enterprise Resource Planning) system offers a wide range of key features that empower businesses to streamline and integrate their core operations. These features provide organizations with a centralized platform to manage various aspects of their business, such as:
Sales Management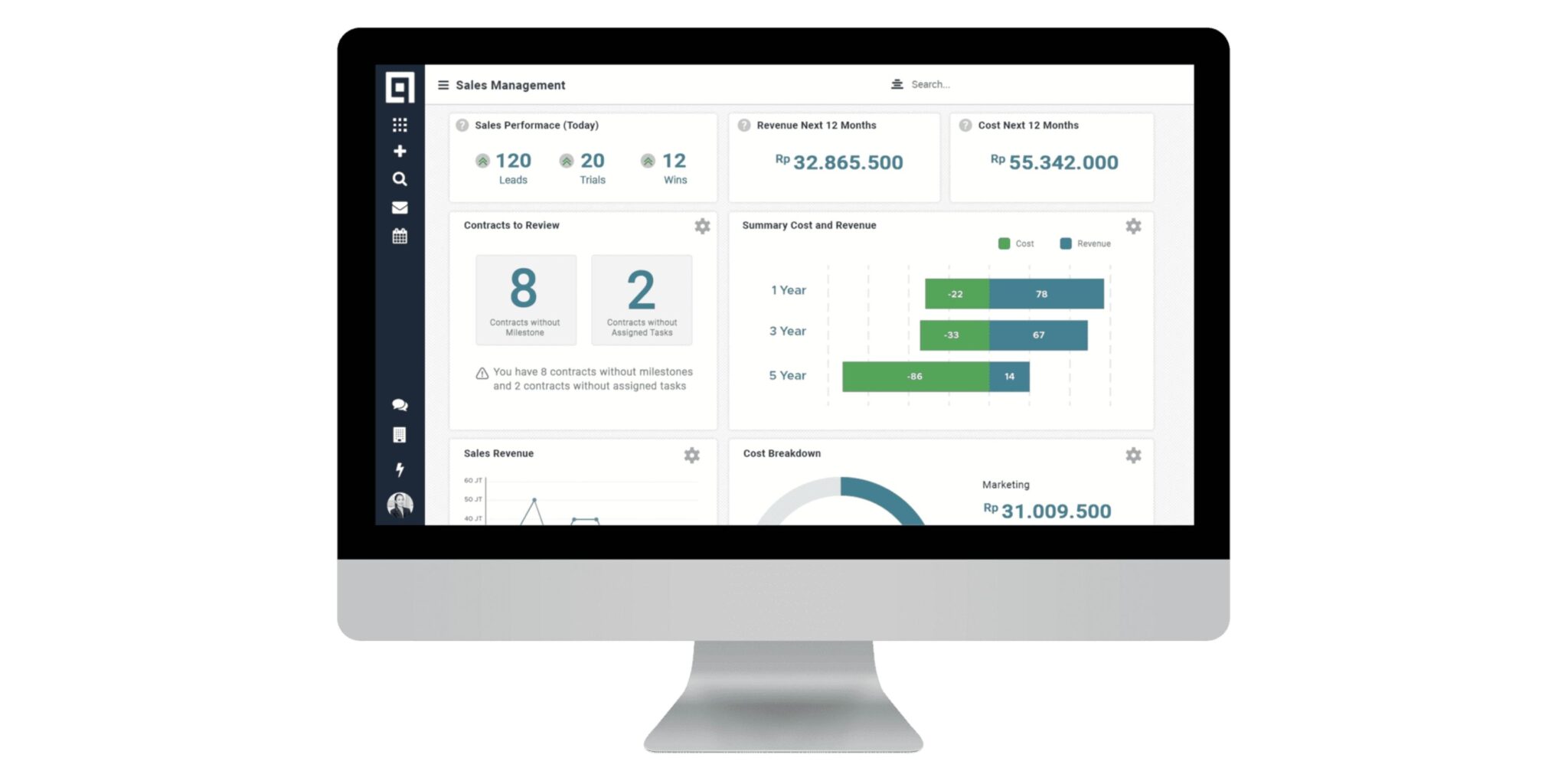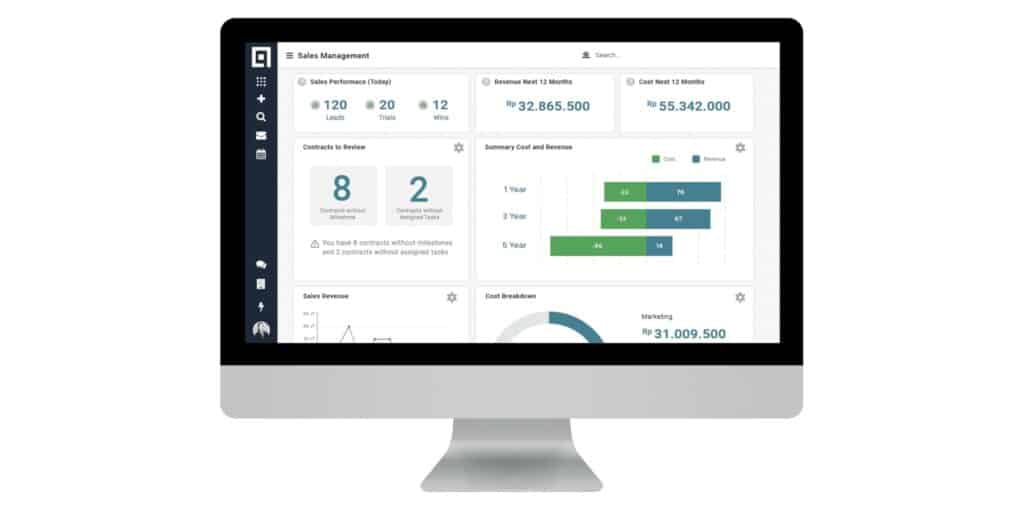 Every business will indeed depend on its sales process, whether a small scale or a large one, such as a whole commercial real estate development. Sales management is one of the features of ERP software. This system will be connected directly to the database of the accounting system automatically. After a sale has been made, but before it is finalized, a link is established to either our inventory or our production process to locate whatever the buyer wants us to deliver.
Inventory Management
Many companies need inventory management to maximize the storage of goods. But it is no longer done manually to be able to track every item in the storage room. ERP systems track the number of articles and record the quantity of each item. Not only that, but businesses spread across multiple locations can also be followed using this one integrated system.
Many ERPs track the condition of those things, too, logging factors like temperature and humidity of the storage area. Inventory includes items that are ready for immediate sale and things that are still in production and will be prepared for purchase. We call this category a work in progress. ERP also tracks inventory values. The sum of the values for each item in inventory is the value in the accounting system for the assets we know as inventory.
Finance and Accounting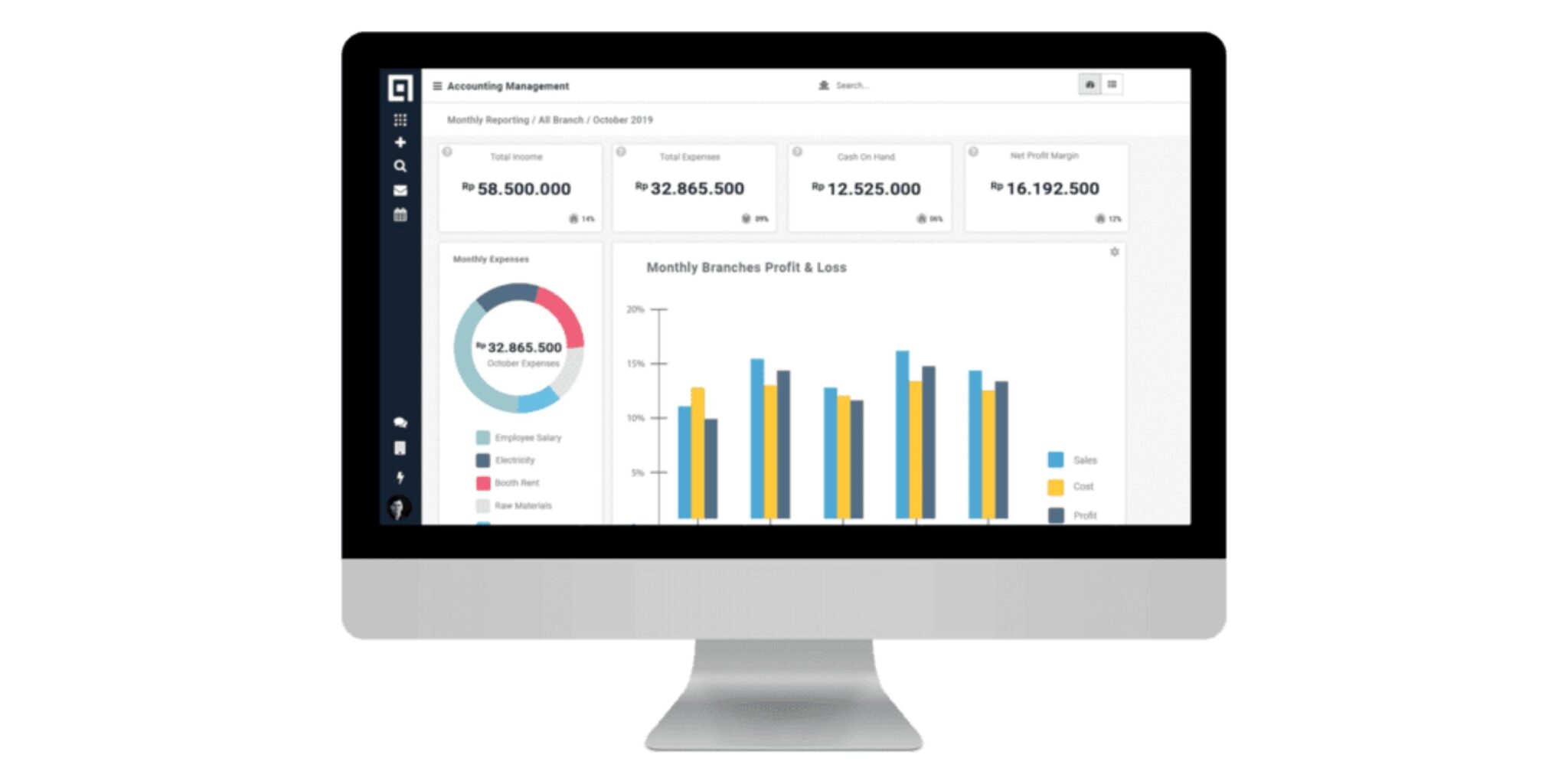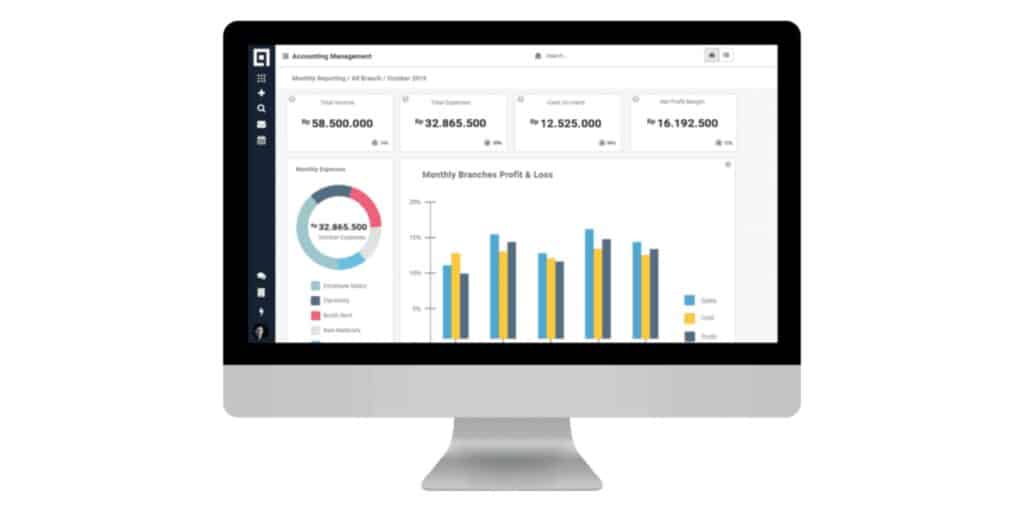 Financial management is essential for companies. Money in any language is at the heart of every business. Even non-profits keep track of how much money they have and need. In ERP systems, finance and accounting have centralized integrity with other tools. The accounting system in ERP software has various components that control sales, purchases, and inventory.
This list includes many individuals and core ERP features of modern ERP systems. What makes them a system is the way they integrate. Sales, engineering, accounting, and other business functions cannot live in their respective silos. ERP creates a flow of information that allows all components to be automated on one centralized system.
Material Requirements Planning
Material requirements planning is a system that calculates the materials and components needed to produce a product. Manufacturing companies usually use this system. Generally, MRP systems require computer software to automate the production process, such as manufacturing software.
The company utilizes the technology to produce precise estimates of how much material will be required throughout production and to arrange delivery. The MRP then analyzes future component requirements with current quantities and predicted supplier deliveries, calculating whether additional component materials are necessary and recommending a purchase order and the date that the purchase should be placed and delivered.
Human Resources
Every human resource needs to be properly facilitated. ERP software helps the HR team to manage and evaluate employee work. This job is a challenge for companies and HR management to manage employees. These changing trends also serve to keep your company competitive with competitors. This Human Resource Management software has many roles, from managing employee databases to performing payroll processes based on managed data.
HRM software can be integrated with other software, which helps manage enterprise systems more accurately. The best HRM software from HashMicro has various features, ranging from payroll management, expense management, attendance, and others. HRM also has these strategies ranging from training and development, appraisal systems, compensation, and so on. They're all essential for HRM and retention. It represents HRM's responsibility in maintaining employees. Effective HRM procedures enhance staff retention.
Purchasing and Supply Chain
Management is necessary for all firms to purchase and pay for their goods. Software integrated with the ERP system can do this task automatically, managing it more efficiently. You will require a significantly more extensive system that can generate purchase orders for specific items that are then directed to specific jobs; ERP systems can accommodate this requirement.
ERP systems will assist in tracking which suppliers are supplying what merchandise, as well as the capacity to record qualitative data that will assist in selecting the best supplier based on the requirements. This module will connect to accounting so that the bank balance accurately matches the written cheque. It also deals with inventory, and various expense accounts to record the value of the checks you have to enter. Quality control keeps track of how well purchases meet standards and guarantees that products fulfill consumer expectations and regulatory compliance.
Also read: How ERP Solves These 5 Supermarket Inventory Issues.
Customer Requirements Planning
Customers are quite well to successful and well-run businesses. As part of your ERP system, Customer Requirements Planning allows any organization to get to know its customers well. What items or services have they purchased, and how long have they been customers? CRM may also reveal the profitability of your customers. CRM connects to open bids and instantly connects successful bids to new sales order entries. This records marketing campaigns, providing insight into what worked and the data you need to create even more effective future campaigns.
Warehouse
ERP Warehouse management is a critical component of an enterprise resource planning (ERP) system that provides numerous benefits for businesses. By integrating warehouse operations into a centralized platform, ERP Warehouse management streamlines inventory control, optimizes storage space, and enhances overall efficiency. It allows businesses to accurately track inventory levels, monitors stock movements, and automate processes such as receiving, picking, and shipping.
Hospitality
ERP for hospitality is a comprehensive solution that integrates various aspects of the hospitality industry, including hotel management, reservations, front office operations, housekeeping, food and beverage, and more. It works by centralizing and automating key processes, allowing businesses to efficiently manage their operations and deliver exceptional guest experiences.
Real estate
ERP for real estate is a powerful software solution designed to streamline and optimize the operations of real estate companies. It works by integrating various functions such as property management, sales and leasing, financial management, project management, and customer relationship management (CRM) into a centralized system.
Prioritizing ERP Feature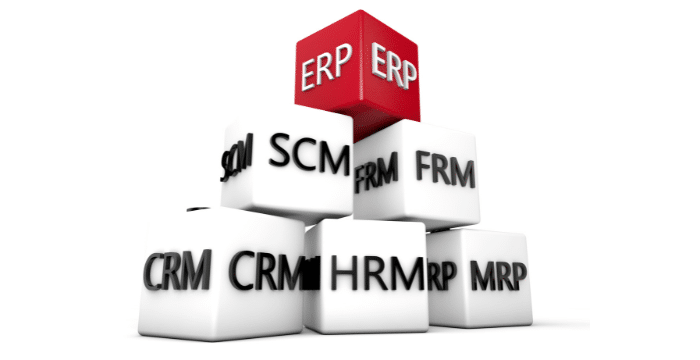 Prioritizing ERP features is crucial for businesses as it allows them to align their system capabilities with their specific needs and objectives. By identifying and prioritizing the most critical features, organizations can focus on implementing functionalities that will have the greatest impact on their operations. This strategic approach ensures that the ERP system addresses the unique challenges and requirements of the business.
Conclusion
ERP software is the right solution for developing your business. In this era of digitalization, you need efficiency and speed in operating processes to grow your business. To support the development of your business, you need to simplify the processes, such as processing large transactions, purchasing goods from suppliers, and financing practices. This is impossible to do manually because it will take a lot of time. Therefore, ERP software offers several solutions to this problem. There are many examples of ERP software that you can choose from. You need to choose the right ERP tool for your business.
HashMicro offers ERP software solutions that can be tailored to your business needs. Our list of examples of ERP software is here to help you choose from the available options so that your company can implement the best ERP software application for your business. HashMicro also provides free consultation for those looking for powerful ERP software and other automated solutions, such as Human Resource systems, CRM, manufacturing systems, and so on. Find out more about ERP software and get a free demo!