Many people think that Surabaya is starting to rival Jakarta as the best industrial city in Indonesia. If Jakarta is considered a business and industrial center in the western part of Indonesia, Surabaya controls the eastern portion. This is also supported by the city's growing number of ERP vendors. Surely, software ERP Indonesia has been spreading around the city, especially in Surabaya. Here is a list of the five best ERP software in Surabaya that you can choose.
Table of Contents
Benefits of Using an ERP System for Your Business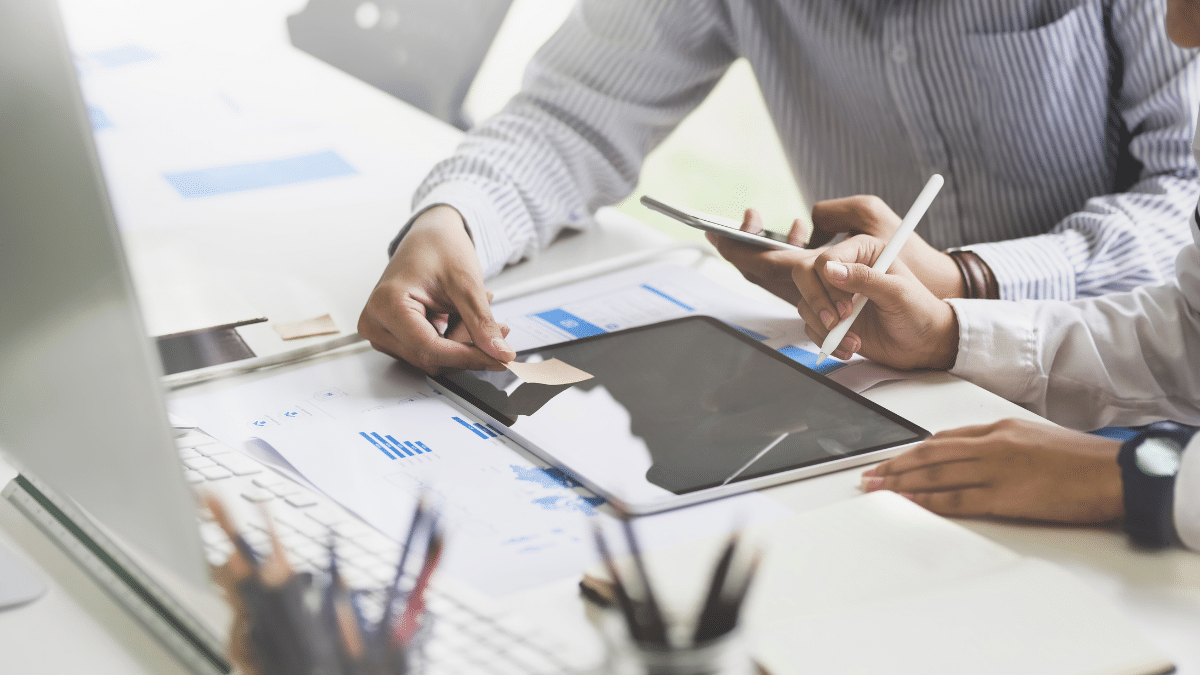 However, before going deeper to find out what the five best ERP software in Surabaya are, you need to know first the benefits of using this system for your business. Of the many benefits, we summarize some of the benefits of an ERP system that can help your business grow to the next level. Some of the benefits of using an ERP system for business include:
1. Simplify business processes and make work easier
ERP systems can simplify business processes such as production planning, inventory tracking, financial report generation, and others. In addition, the ERP system also makes work easier that initially had to be done one-on-one and handled by many divisions can now be done at the same time. This ERP system generates income and expense reports that the company needs. So there is no need to wait a long time to get valid data regarding business transactions. In addition, the ERP system facilitates tasks that are initially one-on-one by multiple divisions, allowing various departments to perform them simultaneously. 
2. Save cost
ERP systems make companies invest in the long term. With an ERP system, companies can reduce administrative and operational costs. Because most business processes are now automated and integrated, companies can reduce labor costs and purchase several different applications for each management. Increase efficiency, mobility, and productivity. In addition, the ERP system unites many systems to work together so that companies can create cost efficiencies in carrying out business processes.
3. Provide accurate business data
Business reports play an essential role in the decision-making process. The sophisticated reporting tools in ERP systems enable companies to generate accurate, in-depth reports that make it easier to make forecasts that can help grow their business.
4. Improve customer service
An ERP system integrated with a CRM system can give you quick access to view customer information and history so businesses can better understand their needs. This software also helps you increase customer satisfaction by speeding up the order fulfillment process. As a result, your business performance will rise, leading to a profitability boost.
5. Optimize data security
Cloud ERP can keep all important company data safe, so companies do not need to worry about data and information security. The ERP system closely monitors access points. In addition, the admin manages the data barrier using the system, so companies can make their ERP system as secure as they want. 
5 Best ERP Software in Surabaya
This article will help you find out which software ERP Indonesia is the best for your needs. But here, we are summarize it to 5 best ERP Software, especially in Surabaya. Many vendors provide comprehensive features, but you don't need most of these features in reality. Some offer low prices, but it turns out that it doesn't meet your expectations.
1. Hashmicro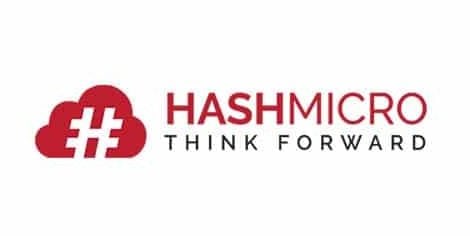 HashMicro is one of five best software ERP in Indonesia and also famous in Surabaya. Established in Singapore, HashMicro has won the trust of Danone, UOB, Abbott, also the Ministry of Manpower, and the Singapore Ministry of Education companies. In 2016, HashMicro expanded to Indonesia and was welcomed by various companies in Indonesia.
HashMicro software provides a complete solution for your company's specific needs. Hashmicro ERP streamlined your company's activities from end to end. The software is also highly customizable because it was created in-house by HashMicro. This lets you adjust Hashmicro to your company's activities, not the other way around.
One of the strong points of Hashmicro ERP is its modularity. You are free to choose only the modules you need. Hashmicro ERP comes with high flexibility that is might not available in other software.
2. SAP
Speaking of ERP, you will hear SAP frequently mentioned by people. SAP gained popularity due to its sheer number of clients. They claim that 77% of the world's daily transactions occur through ERP software from SAP. Highly rated in several countries, SAP is now expanding to South East Asia countries such as Indonesia. With various premium features, SAP deserves to be awarded as one of the five best ERP software in Surabaya that you can consider.
Also read: 5 Best ERP Software in Singapore
3. NetSuite
When most people still store their data in hard drives on home PC or laptops, NetSuite started the cloud computing revolution. NetSuite pioneered the cloud computing technology revolution in 1998. NetSuite was also one of the first companies to develop enterprise software globally. In 2019, NetSuite was one of the best ERP software developers globally, with more than 16,000 clients in countries, including Indonesia. That is why many companies in Surabaya choose to implement NetSuite in their company.
4. Oracle
In 2016, Oracle completed the acquisition process of NetSuite. If NetSuite pioneered the cloud computing revolution, Oracle was the first to revolutionize corporate data management. With Oracle's Autonomy Database Technology, their ERP software has the ability of self-driving, self-securing, and self-repairing. With 430,000 clients in 175 countries, Oracle deserves 'the best ERP software in the world' title.
5. Deskera
Deskera received an award from Frost & Sullivan as the 2015's best provider for integrated business applications in the Southeast Asia market. Furthermore, more than 20,000 small and medium-sized companies in various countries are using Deskera ERP software.
Deskera serves various types of industries and companies. Deskera's best software are ERP (enterprise resource planning), MRP (manufacturing resource planning), HRMS (human resource management), PM (project management), LMS (learning management system), CRM (customer relationship management). The business lines served by Deskera include manufacturing, trading, distribution, machinery, and building and construction. For those of you who have small and medium enterprise companies, Deskera is the best choice for you.
Which one should I choose?
The choices above probably will make you confused for those looking for the five best ERP software in Surabaya. To make it easier for you to choose, you can consider the following criteria before selecting the right ERP software. First, consider the size of your company. Implementing ERP software aims to help your company grow over time. Therefore, if your company falls into small and medium enterprises, we recommend choosing flexible ERP software.
Also read: How to Choose an ERP System that Suits your Business Needs
Conclusion
Apart from being cheaper, the flexibility of ERP software allows you to adjust it to your needs. This software will accompany your company's growth over time. Secondly, choose cloud-based ERP software. In addition to the convenience it provides, many companies opt for cloud technology because it's cheaper. Not only that, cloud technology is now much safer compared to those on-premise servers. Are you still confused about which one is the best ERP Software in Surabaya? Contact our team to get more explanation by clicking this button.