Waste reduction is the ultimate target of lean manufacturing. Lean manufacturing is a manufacturing practice that considers all expenditure of all resources to identify value from the customer's perspective.
Companies usually use ERP software to control manufacturing business activities such as purchasing, production processes, and sales. This is because one of the areas that usually contributes to waste is inventory management. Thus, manufacturers would decide to cut down expenses on procurement. However, there are also several other effective ways that manufacturers can implement to reduce waste.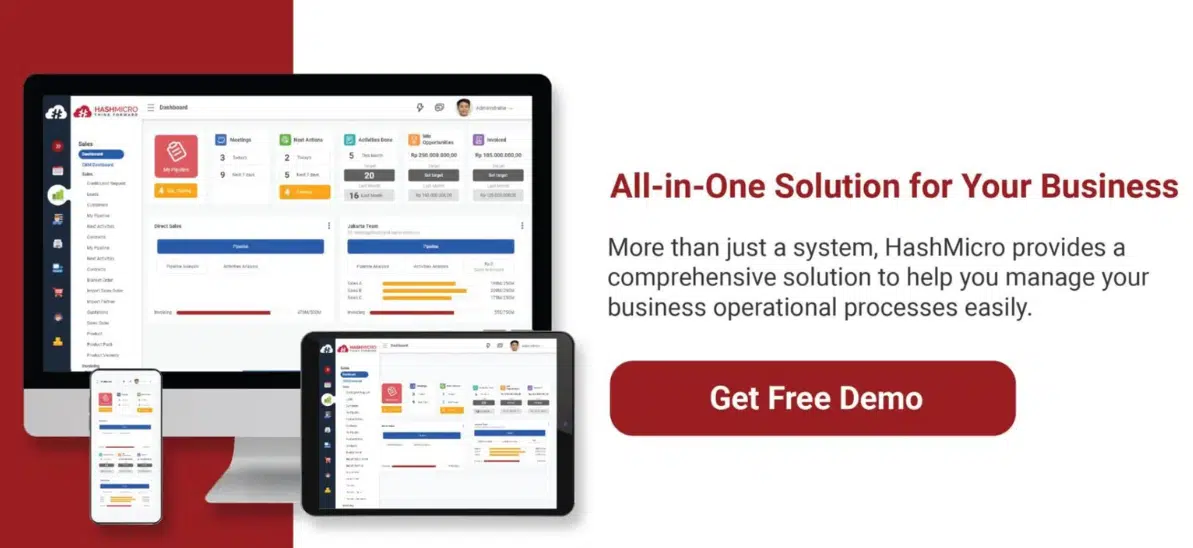 Table of Contents
1. Identify the Key Areas of Waste
Anything that provides no value to the customer and contributes nothing to your bottom line but has a cost can be classified as waste. It may exist in every department of your company. Thus it's critical for you to find out the most common areas of waste in your business.
Have you been producing too many goods that your customers do not even need? Or is there too much delay in your production process, so you need more time and costs to spend on machines and workers?
Also read: Factory Software to Improve Manufacturing Process
2. Manage Inventory Efficiently
Efficient inventory management means keeping the proper inventory (including raw materials, WIP, and finished goods), thereby reducing the risk of loss, decay, and damage. So, how do you control the procurement of goods at a manufacturing plant?
First of all, you must be able to forecast your inventory needs. Then, you need to make sure that the amounts and types of materials you keep are adequate for your production. Also, the goods you will produce follow your customer's demands. This step aims to make sure that there will be no more unnecessary purchases.
Examine your previous sales data and keep yourself up to date with current trends to estimate how many items you have to produce and what materials you will need. Find out your best-selling products and those that are less profitable so that you can create and sell the right items this time.
In addition to using the correct forecasting technique, you also need to control your inventory by regularly monitoring your stock levels. Make sure your inventory is always at the predetermined minimum level. Know when you have to reorder so that you can avoid stock-outs.
To optimize the efficiency of inventory management at your manufacturing plant, consider using cloud-based Inventory Management Software. It enables you to forecast, monitor inventory levels, control costs, and place orders from anywhere and at any time needed.
3. Reduce Packaging Materials Usage
Product packaging is one of the significant contributors to waste. Good packaging designs are sometimes needed to highlight the uniqueness of your product, but that does not mean you have to sacrifice a lot of money for them.
Redesign your product if that's possible. For example, replace your product packaging with reusable and recyclable materials for starting a zero-waste lifestyle. Also, consider ​​making a new product out of cardboard boxes or leftover plastics that you use to pack your current products.
Also, read the related article: 7 Ways to Improve Efficiency at Your Manufacturing Plant
4. Establish Routine Maintenance Schedules
Check the condition of your machines and equipment regularly. Equipment damage or failures lead to unplanned downtime in the production process and other activities on the shop floor, which then cause order fulfillment delays. Furthermore, you will end up spending more on new machines and equipment. Therefore, it's important to schedule regular preventive maintenance.
HashMicro's Manufacturing System can make it easy for you to record conditions and schedule routine maintenance for all manufacturing assets. The system also allows you to monitor fuel consumption and track your truck's location to identify problems early.
5. Leverage Automation for Your Business
You may be thinking that investing in software is not the right solution to reduce waste since you will still need to spend quite a lot of money to implement it. However, the cost you will spend on software is much cheaper than the costs you have to pay regularly on your workers, new machines, reparations, and other unnecessary tools.

With automated Manufacturing Software, you will reduce lead time, the need for labour, human error, and operating costs. In addition, you won't need to worry about the price because cloud manufacturing software provides affordable costs for small and medium-sized manufacturers.