Marketing is what connects your business to a customer. Marketing and sales are two different things. For instance, marketing is the strategy that helps you get sales. Meanwhile, a sale is a deal involving two or more people when tangible or intangible commodities, services, or assets are exchanged for cash.
A seller may occasionally receive assets in addition to money. Right now, we are in a time in marketing where it's not enough to grab someone's attention and then sell them something. If people see an ad for the very first time it sounds attractive and they like what you're hearing. 
And then, the very next step you try to sell them something, instantly the buying barrier goes up and people won't trust your product. They lost interest in you because you seem too pushy. What is working right now in the world of marketing is to demonstrate value upfront. That is the key.
We grab attention and before we ever try to sell something, we actually teach and provide the product's value. Marketing automation by HashMicro could be the perfect choice for your business. Why? Because it's an All-In-One marketing automation software. It has a lot of benefits and interesting integrations. 
Those software integrations are CRM-Leads, Help Desk & Ticketing System, and Membership Management. As you know, CRM can facilitate the categorization of prospects that you're going to receive from your marketing campaigns.
Help Desk & Ticketing System will solve customers' complaints or issues related to the marketing campaigns that you sent to them with the help. And lastly, Membership Management automatically sends promotions to members based on their spending/tier.
Table of Content
What is a Marketing Strategy?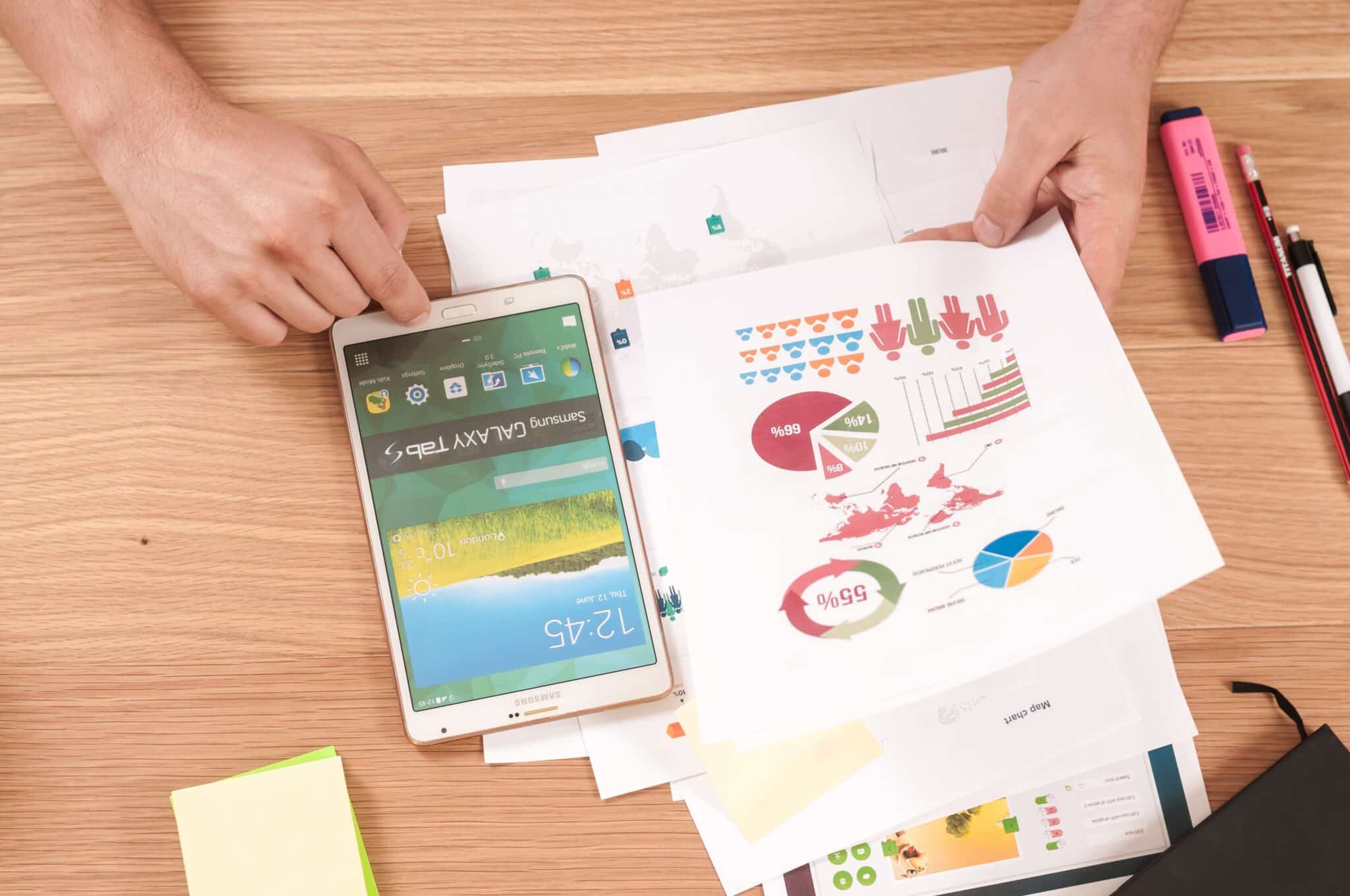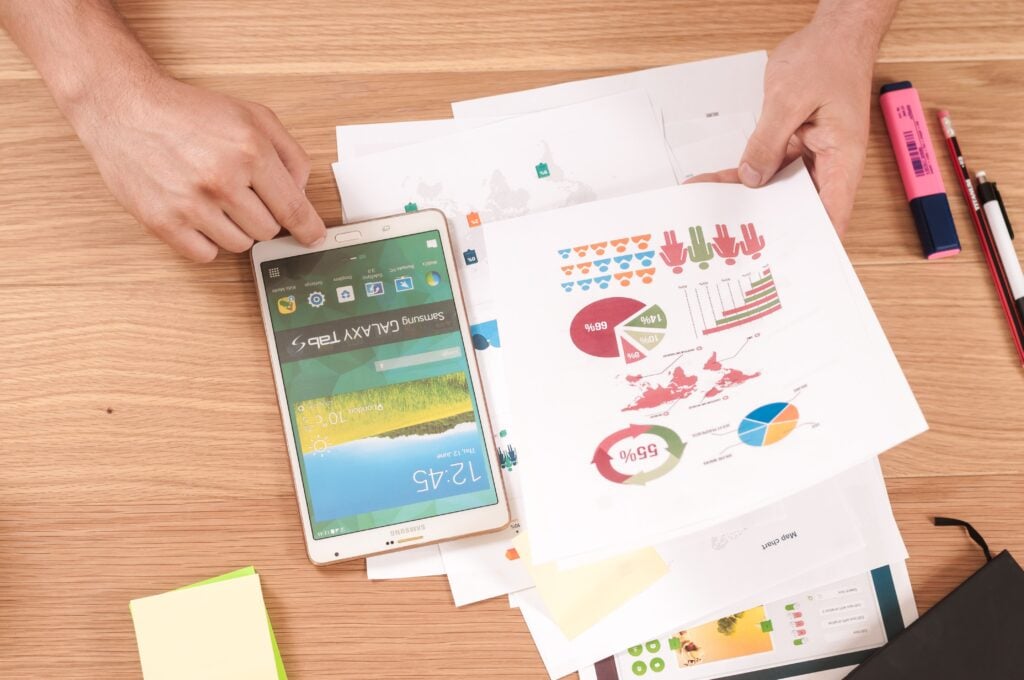 Marketing strategy is a company's overall plan for reaching out to potential customers and converting them into buyers of their goods or services. The value proposition of the business, critical brand messages, information on target customer demographics, and other important components are all included in a marketing strategy. Basically, marketing strategy is to execute across product, place, price, and promotion. More explanations are as followings:
Product: What is the product roadmap? Why are we building these things? Who are we building them for? 

Price: Before, we have done customer research and comparative analysis directly. After, we can figure out how to price these products based on value, not cost plus margin. 

Place: How are we going to the market? Are we going to open up a retail store in an overpriced building? Are we going to sell these inside sales? Are you going to have a product-led motion that when we launch we have no sales team or sales assist support? Are we going to sell in an e-commerce transaction? Is it going to be a recurring revenue model?

Promotion: By doing this, the vendor seeks to persuade and influence customers to buy their products or services. It helps to inform consumers about the company, its products, and its services. This procedure is used by a business to enhance its reputation.
When a marketing team comes up with all those things we have decided who we are going after at the beginning. The 4ps explained above are the reason we know the next step. We know they have the pain point because we have talked to them.
We have developed a product that specifically solves that pain point, not retroactively. Now we are going back to figure out who needs this application of technology. We figure out the problems first and we build the product to solve it.
Also read: Why Asset Management Solutions Matter More Than Ever
The Importance of Marketing Strategy
By developing a strategy, you can be confident that you are appealing to the proper demographics with pertinent information. The more time you invest in developing a precise approach, the more sales possibilities you'll generate.
In order to create an organizational plan to meet client needs, marketing strategy assists in identifying the areas that organizational growth affects. Predictive marketing is one of the best strategies that can help organizations anticipate future trends and adapt their marketing efforts accordingly.
It aids in setting the appropriate pricing for an organization's goods and services based on data gathered from market research. The value you transmit to others is defined by your marketing approach.
Anyone you provide your marketing plan paper to will know exactly who you are, what you do, and why you do it. This includes coworkers, marketing firms, contractors, salespeople, etc.
The Digitalization of Marketing Strategy 
A key component of digital marketing strategy is determining whether specific objectives may be met through online platforms. A successful digital marketing strategy can be essential to an organization's success in an era where many consumers conduct business on their mobile devices. Memes are so famous nowadays especially if you use the best memes on the internet.
Many businesses create "this is a business meme" to connect with their audiences and keep them entertained through funny content. A digital marketing strategy's ultimate goal is to increase the influence of owned, paid, and earned media in the online environment.
As a result, these marketing tactics will include a variety of platforms and techniques, including blog posts and website content as well as online advertising, endorsements, and reviews. A digital marketing plan will ultimately vary depending on the kind of business and industry involved. 
Essentially it's a breakdown of where you're going to spend your time and money on social media, email marketing, website, and a few other places. It also breaks down things like who you want to target, who your competitors are, how you're going to measure your results, and what your topline goals are.
That's why strategizing your digital marketing can be very complex. This is why HashMicro Marketing Automation is perfect for your business because two of the main benefits are: you could create and send your relevant email campaigns according to your lead or client segments. And you would know your most effective campaigns, the ones that generate the most conversions more easily based on the conversion analysis.
Also read: What are Catering Automation Methods with ERP Systems?
Best Marketing Strategies to Use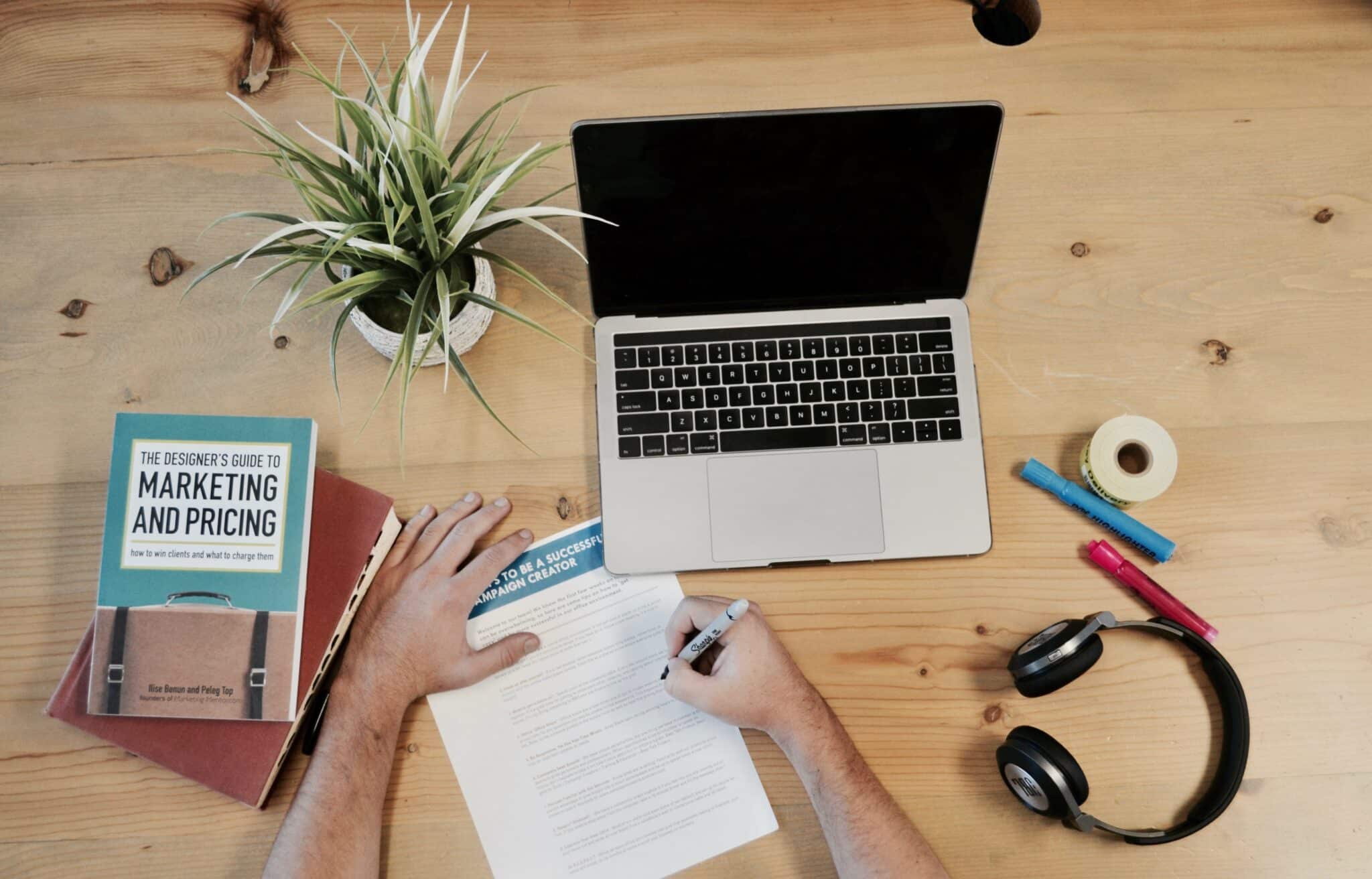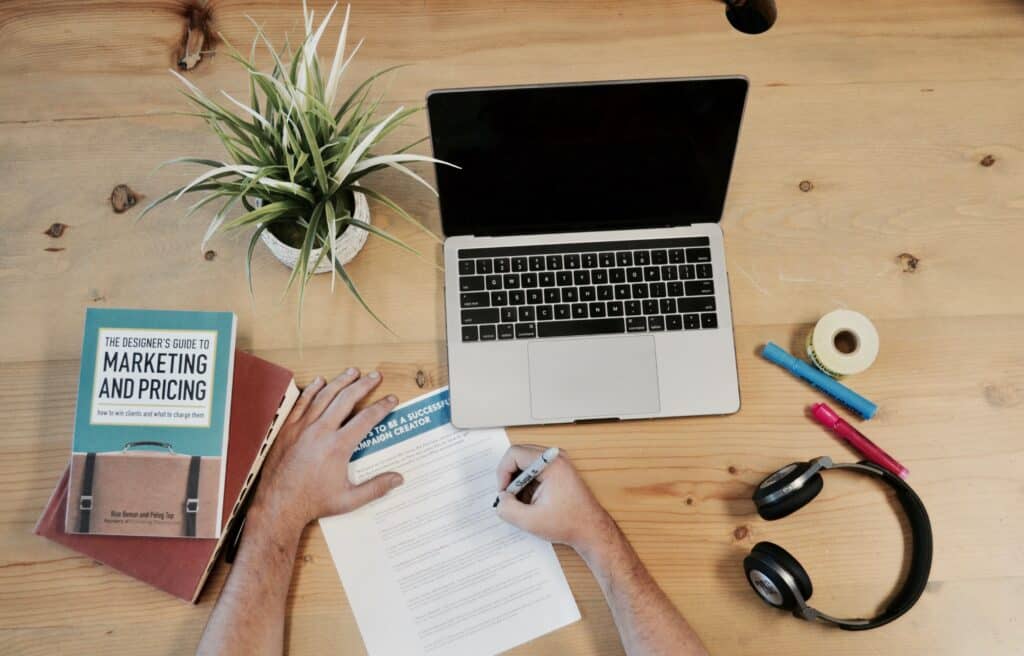 A marketing strategy is a comprehensive plan that includes a company's positioning, creativity, strategic partners, media relations, marketing mix, channels, and strategies. The company's value proposition, which explains to customers what the company stands for, how it runs, and why it merits their business, should be the focal point of a clear marketing plan. So, here are a few of the best marketing strategies you can use.
Social media
Social media networks are accessible to everyone, allowing businesses a chance to monitor the online activity of their customers or future clients. This enables marketers to develop a more effective marketing strategy to draw in customers who fit their target audience's likes, dislikes, and interests.
At first, it could seem intimidating. For example, when developing a more effective marketing strategy to draw in customers who fit their target audience's likes, dislikes, and interests, businesses such as law firms can utilize mass tort services to help them monitor online activity, connect with potential clients, and build a stronger online presence.
However, as you gain momentum, you'll notice that publishing on social media becomes simpler and simpler with time. Of course, if you have the cash to spend, you could also engage a social media manager. If you don't, simply be who you are. Be genuine. Post your ideas.
Post anything you think your audience might find interesting and useful for learning more about you, your company, or the sector you work in. Utilize direct messaging on social media sites like Instagram, Snapchat, and Twitter to connect with other successful companies or even to get in touch with new clients who may be looking for your goods and services. This marketing is really effective.
It's critical to market accordingly for each channel. For example, using Instagram entails relying on beautiful imagery to get attention, so consider using an Instagram logo maker for an aesthetic design.
Blogging
An effective digital marketing plan must include effective blogging. It increases website traffic, creates new leads for your business, aids in nurturing those leads, and gives you a better understanding of your clientele. By raising brand awareness and enhancing the rankings of your product pages, blogging assists in increasing sales.
When your clients are searching for you to make a purchase from, having a great blog will help you rank higher in search results. If your company doesn't already have a blog, you should create one right now. 
Due to their lack of visibility, most people perceive blogging to be monotonous. However, this goes beyond simply sharing your thoughts on your personal blog. You ought to start an authority blog. Use websites like Medium to publish your stuff. Respond to inquiries on Reddit and Quora.
Also, access LinkedIn's publishing platform. These are all authority websites that anyone can post on, which have large audiences, providing you instant and immediate reach right now. Make sure you blog successfully when you do so. Avoid posting flimsy content. Consider ways to add value. 
Search Engine Optimization 
SEO strategy is the process of categorizing the content of a website in order to increase the possibility that it will show up in search results. In essence, it's the procedure you adhere to in order to enhance your chances of obtaining organic traffic from search engines.
SEO may be daunting. But it can also be very effective. In other words, an SEO roadmap template is essential because it increases the visibility of your website, which results in increased traffic and the opportunity to convert visitors into paying clients.
SEO is a useful tool for promoting your business, cultivating relationships with customers, and establishing your authority as a subject-matter authority. With SEO, there are no quick routes allowed. You have to put in the time and effort if you want to see results, just like in business.
The key is: do not overuse terms. One of the major errors that most individuals commit is this. Create your content with humans in mind, but also with search engines in mind. But more importantly, make sure that whatever it is you're communicating delivers a ton of value, is intelligent, and entertaining.
Influencer
Brands collaborate with social media influencers as part of an influencer marketing strategy to market their goods and services. Due to their knowledge, experience, or distinctive point of view, influencers have a loyal and substantial following on social media platforms. They frequently distribute content to their fans on a variety of social media sites.
When a brand works with an influencer to broaden their audience it would raise their profile and boost sales of a new product. When influencers post brand messaging on their social media profiles, companies gain organic exposure to their target audience. Finding the correct influencer, though, is crucial. 
You are not required to follow influencers who have a large following. Choose micro-influencers who have tens of thousands, or even one hundred thousand, followers. The secret is to target the proper audience and find the perfect influencer in your niche. It's important to reach the correct audience with your message.
When you consider the possible return on investment, you can probably reach a significant audience for not much money invested. This makes sense if your sales processes and merchandise are in place. Evaluate the scenario, make contact with influencers, and determine their pricing. Do modest tests and observe what works, then scale.
Conclusion
The main objective of any business's marketing strategy is to gain a sustainable competitive advantage by comprehending the needs and desires of customers. It is a long-term, forward-looking approach. A solid digital marketing plan enables your company to use carefully chosen media to accomplish specified digital goals.
With all the best marketing strategies above, Marketing Automation by HashMicro can help you do all of that. Marketing Automation has a lot of main benefits such as; being right on target, customizable templates, conversion analysis, and in-depth reporting. Try the demo for free and you will see why Marketing Automation is perfect for your business's marketing strategies.