The perseverance of the hospitality industry depends on how exquisite the service is delivered to the guests. But, how do we track the success of meeting all their needs? Well, if you use the conventional way of managing guests, there is no way you can get any useful insights. It's the time to shift to an integrated CRM Software that helps you connect to your guests and prospective customers easily. Using a comprehensive CRM system with the most complete features for hotels can boost your hotel growth in the hospitality industry. 
Download Now: CRM Software Pricing Scheme Calculation
Implementing the right CRM software for hotels can make you understand your customers better. Furthermore, it can also automate your business processes. If you're still contemplating which CRM software to implement, you can find out more about CRM software pricing scheme calculation. Here are the 5 key benefits of a CRM system for hotels!
1. Enhance customer loyalty
A comprehensive CRM system records all guests' transactions with their behavioral information in every corner of your hotel. So, you can make a profile of your guest with specific and detailed information. It includes their demography, preferences, market sources, locations that they visit, even their favorite restaurants or room fragrance. With this data, you can provide them a personalized experience that will increase their loyalty and retention. A CRM System for hotels  allows the management to increase the revenue by making adjustments. It can be in your services, comfort, pricing, service quality, and more. 
2. Learning your guests' best interest
A CRM system does not only keep guests' consumption while they are staying in your room but also their transactions in other areas of the hotel. Transactions in restaurants, bars, spas, golf courses, gift shops, and travels are valuable insights for the management. 
You can determine how potential a guest is. The higher their transaction is, the more valuable they are. Then, from that data, you can zoom out the insights to see from which category the guests come from to identify and acquire guests-alike.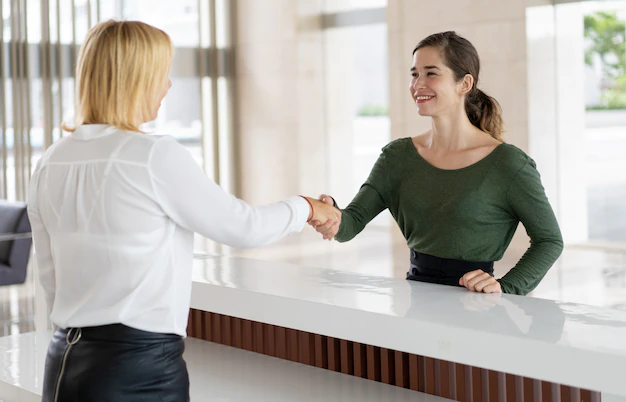 3. Manage your marketing effectively
You can use guests' purchase patterns data to arrange interest-based marketing strategies as well. Combine data segmentation with the analysis of booking orders in a certain period, based on dates, seasons, or other for a better insight. The system will recommend the best price that will attract many guests. 
So, instead of sending monthly newsletters to all of your contacts, it's better for you to start working on specific and personalized using an integrated Marketing Automation Software. It means that you will send the right message, at the right time, to the right recipients, through the right platform, with the right pricing. Therefore, you can minimize your marketing costs with a higher conversion rate. 
Also read: The Importance of CRM Software for a Business
4. Forecast demand
One of the ways to maximize your resorts or hotel revenue is by increasing the accuracy of the demand forecast, both for room services or non-room services. But, your profit does not only come from the amount statement but it also should be combined with the analysis of guests segmentation and their profitability. 
A CRM system enables you to estimate the sales by using historical data and future data that you can access in real-time. Therefore, you can review and make some adjustments to your inventory during the hotel's peak time and increase your revenue by increasing the rate per room and customers. 
5. Automates communication
A good CRM System helps the hotel by automating the communication with the guests. It contributes to guests' satisfaction in your services. The system is capable of sending a reminder on their booking date. Therefore, they know that the hotel that they're about to stay in is ready to welcome them. 
Moreover, you can also send automated thank you emails after they check out. Or, you can send them emails about offers or promotions in your hotel easily and, of course, personalized. 
Also read: What is CRM Software? The Definition, Purposes, Features, and The Benefits for Your Business!
Conclusion
In short, the benefits of a CRM system for hotels comprise the ease to communicate, track sales, and promote your hotel. This system allows you to personalize your service to enhance your customer satisfaction. With the best CRM system too you can stay competitive while making a progressive growth in your revenue by managing data comprehensively. Furthermore, you can get the pricing scheme calculation for CRM software before implementing them for your business.
CRM systems that can be integrated with various other systems also make it easier for your hotel business. This CRM system from HashMicro can be integrated with an advanced CRM-Sales system to enable you to create sales orders and quotations hotel, set multiple price lists, and calculate sales commissions automatically.
Related article: 5 Main Benefits of ERP Software for Professional Services