In this fast-pacing world, time is extremely valuable. Thus, saving time by consuming frozen food has become the trend lately. Frozen food manufacturing keeps getting bigger in scale and range as the demand arises. The manufacturing of frozen food involves many steps, from raw materials to distribution. Therefore, many frozen food manufacturers switch to manufacturing applications to simplify complex business processes. Many are also still learning more about the price scheme calculations. 
With the development of frozen food production, it is no longer convenient to keep using manual methods. Managing many aspects of frozen food production, like raw materials and supply chain management, may be challenging manually. Thus, a complete manufacturing system provides automation for your business. You can achieve high efficiency and profit by using the best manufacturing system from HashMicro. Here is a thorough review of the main features, benefits, and integration of HashMicro's manufacturing software. 
Related article: 6 Main Benefits of ERP Software for Manufacturing Industry
Table of Contents
Why Your Frozen Food Business Needs Hash Manufacturing Automation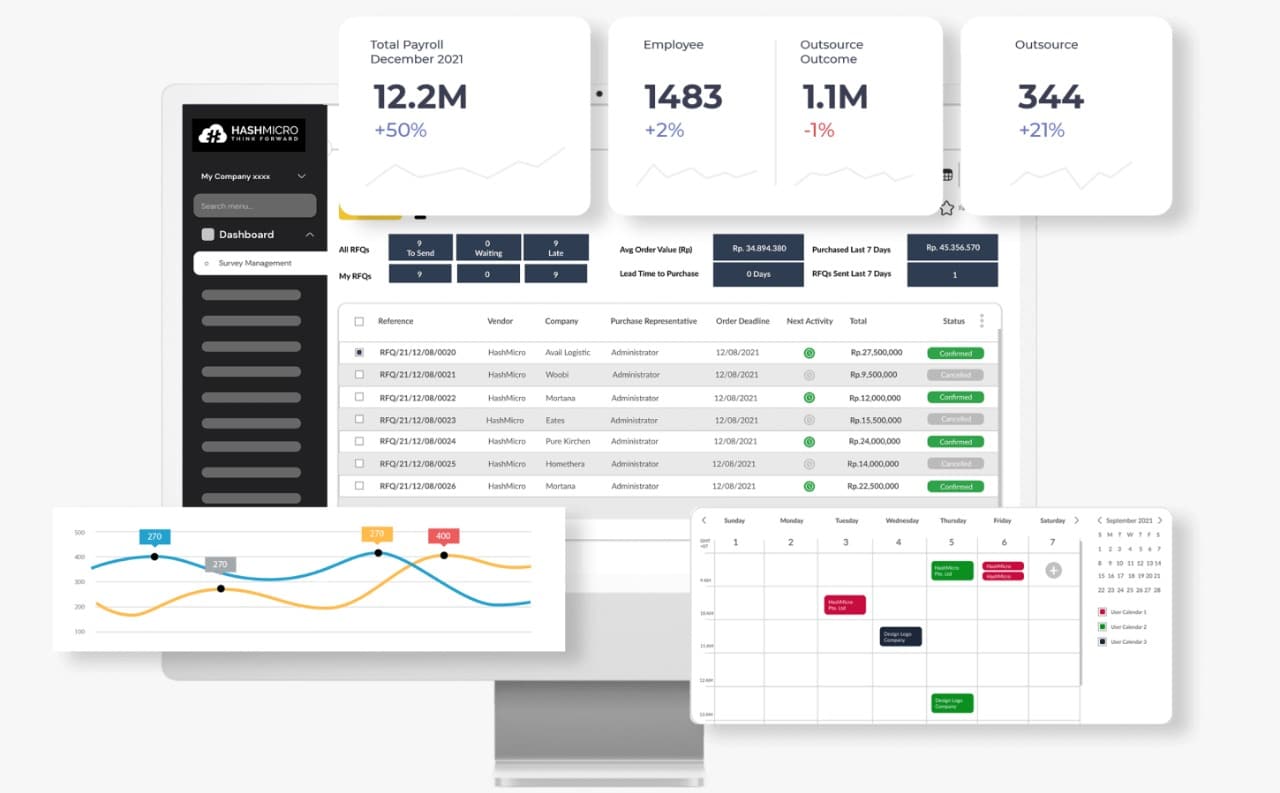 Producing frozen food requires many considerations, such as raw material supplies and inventory control. High production costs and complex processes are often an obstacle for companies. Additionally, the inefficiency of running your production and business processes manually will only drive you to have competitive disadvantages. However, manufacturing automation software from HashMicro is the answer to simplify the production process of manufacturing companies. With Hash Manufacturing Automation, you can reduce costs, time, and effort by automating various processes. 
There are many manufacturing systems in the market nowadays. Although having so many choices in the market, most manufacturing systems are hard to operate and only configurable by IT specialists. However, HashMicro understands that simplicity and a user-friendly interface are key when running a manufacturing system. Therefore, Hash Manufacturing Automation comes with a UI/UX design that is easy to operate, even only after a few training sessions. Fully understanding the manufacturing software features will result in complete control over all manufacturing aspects.
A reliable manufacturing system can overcome all manufacturing barriers. Luckily, Hash Manufacturing Automation can solve manufacturing problems while also providing the best user experience. Furthermore, HashMicro includes a customizable feature to meet the company's needs. When implementing manufacturing software, customization is an important feature to look for. HashMicro's manufacturing system can be scaled to fit the size of your frozen food company as it expands and grows with dynamic workflows. Prepare your budget for manufacturing software by learning more about pricing scheme calculation ahead of time.
How Hash Manufacturing Automation Benefits Your Frozen Food Business
Implementing the sophisticated manufacturing software from HashMicro benefits your company in various forms. For instance, Hash Manufacturing Automation simplifies business processes for the frozen food manufacturing industry while improving productivity and customer satisfaction at the same time. Here are the benefits your company will get by implementing Hash Manufacturing Automation. 
Controlled inventory and procurement
The exceptional capabilities of Hash Manufacturing Automation will assist you in handling a wide range of requests for your frozen food business. Running out of materials in the middle of producing your frozen food is a serious problem that will delay all production processes. Therefore, Hash Manufacturing Automation enables you to monitor stock levels in real-time and automate the procurement system to ensure that there are always enough supplies to meet the factory needs.
Timely production activities
Overflowing customer demands can sometimes cause the production process to spiral out of control. Especially when combined with an unexpected machine, material, and labor problems. Integrating Hash Manufacturing Automation allows you to meet customer demands more efficiently. This is possible due to effective management and complete control over machine usage, materials tracking, and personnel management. 
Related article: 5 Tips to Cut Cost in Your Manufacturing Company
Automate WIP calculations
Costing and budgeting for production are critical for manufacturers. Work in Progress (WIP) costs can be calculated automatically and integrated into other systems using Hash Manufacturing Automation. As a result, frozen food factories will manage budgeting because they know how much production costs. Accordingly, because they understand what production costs are expensed, frozen food manufacturers can easily manage to budget.
Comprehensive reports 
You can remain productive and increase production efficiency even when demand is high. With Hash Manufacturing Automation, you can generate accurate production process analysis reports in seconds. As a result, the efficiency of your future manufacturing processes will improve. 
Key Features of Hash Manufacturing Automation
The primary goal of Hash Manufacturing Automation is to streamline production processes and increase effectiveness for manufacturers. Therefore, the best elements of HashMicro's manufacturing software will simplify your business and make it convenient for you to boost the efficiency of your production processes. Here are the key features of Hash Manufacturing Automation to help you gain more profit and efficiency in your frozen food business. 
Up-to-date system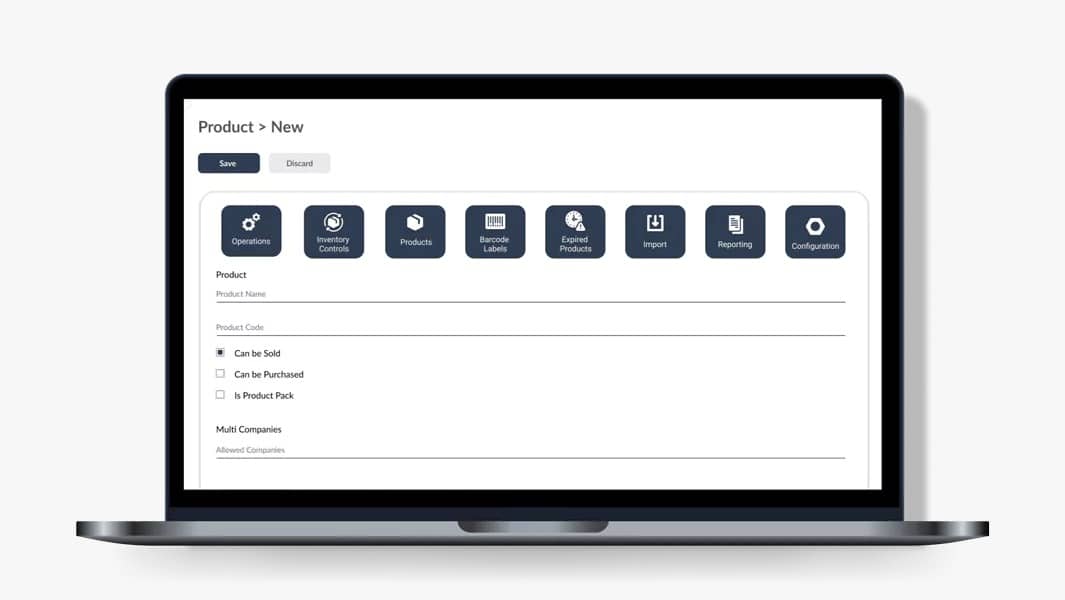 With the most updated system from HashMicro, you will have seamless integration of data in every item. Most importantly, the demand forecasting feature prevents you from producing either too many or too little goods as it allows you to see customer demands. In addition, Hash Manufacturing Automation will enable users to quickly perform quality control and repair tracking with the help of advanced features. 
Automatic scheduling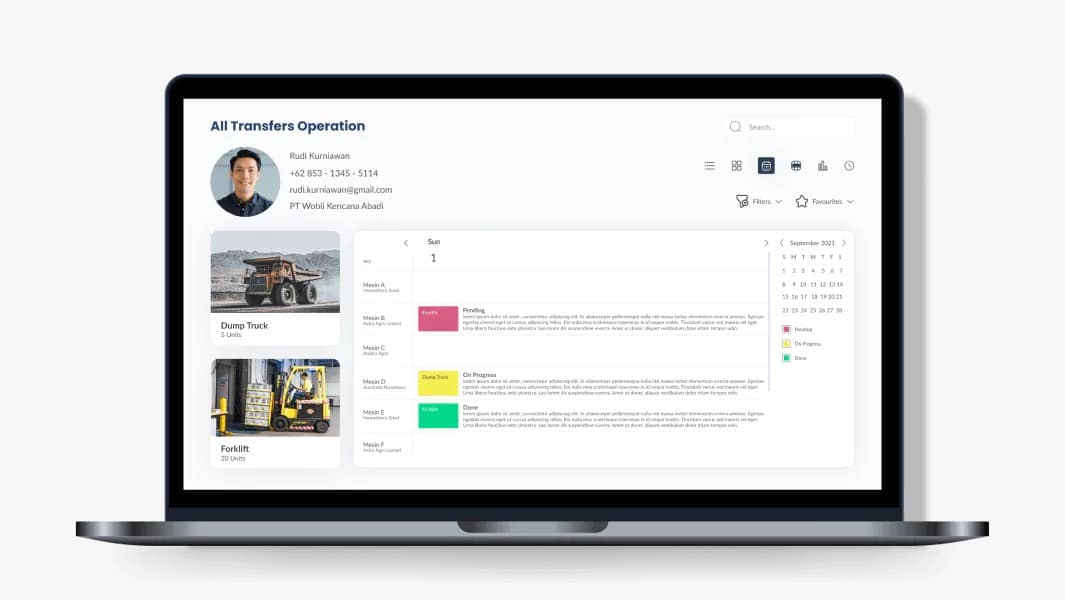 Producing goods on time is critical in the manufacturing industry. When production is delayed, the entire goods distribution process is disrupted. Nonetheless, HashMicro recognizes this concern and includes an automatic production scheduling feature. Using an automated system to track machine availability and schedule based on sales will increase your frozen food production activity. Furthermore, Hash Manufacturing Automation provides comprehensive WIP tracking, which complements an efficient manufacturing cycle. 
Cost control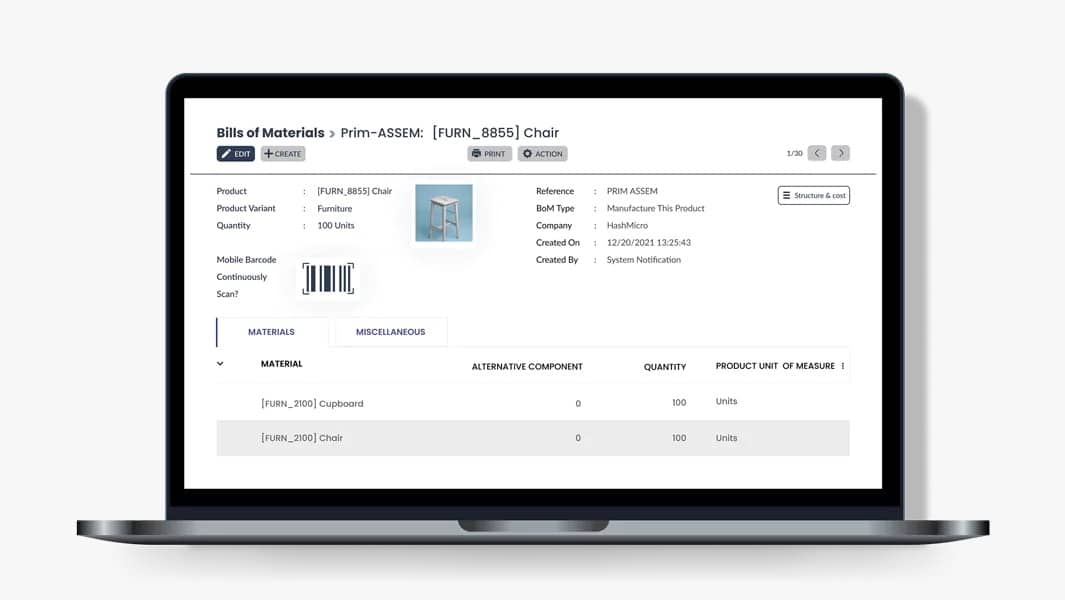 Cost control helps your company to increase its profit margins. Lower production costs will increase company cash flow and budgeting accuracy. Hash Manufacturing Automation comes with Bills of Materials to enable you to track and calculate production thoroughly. Furthermore, this feature allows you to see all incoming Purchase Orders. Accordingly, you can accurately forecast your raw material requirements and complete the fulfillment of each raw material.
Simplify Your Business with Hash Manufacturing Automation's Integration
Increasing your frozen food business' efficiency and productivity is achievable by integrating various production aspects. Therefore, Hash Manufacturing Automation comes as a complete manufacturing system to help you simplify your business processes, from managing raw production materials to production planning and report generation. Thus, many modules are integrable with HashMicro's kitchen software, such as: 
Accounting system:

integration with the accounting system will allow you to monitor the company's financial situation at any time and from any location. With a real-time report, you can keep track of your cash flow, income, and expenses.

Procurement system:

having complete control over purchase requisitions from various divisions or branches allows you to determine the required amount of raw materials. Therefore, you will reduce raw material waste.

Sales and CRM system:

sales reports are also important when running a manufacturing business because they allow you to track sales and income. Using professional templates, the CRM system generates offers, sales orders, and invoices.

Inventory management system:

the inventory management module

will make it easier to manage many stock-keeping units or manufactured goods. Hash Manufacturing Automation includes this benefit to help you achieve effective warehouse management.

Human resource system:

apart from technical aspects, employees play an important role in manufacturing. Integration with the human resource system (HRM) allows salary and attendance management to increase employee retention rates. 
Related article: How to Improve Manufacturing Efficiency
Conclusion
Frozen food businesses play an essential part in the food and beverage industry and will continue to grow more in the future. However, frozen food productions often face challenges in the manufacturing process, especially when developing your business. That is when comprehensive manufacturing software comes in handy with many key features to assist your frozen food business's growth. 
Hash Manufacturing Automation provides various features along with integration that will benefit your manufacturing companies. If you wish to grow your frozen food business, implementing manufacturing automation software from HashMicro will assist you in increasing production capabilities and efficiency. Additionally, you can learn more about HashMicro's software pricing scheme calculations to calculate your budget planning beforehand.