Enterprise Resource Planning (ERP) is a system of integrated applications that help automate the business functions and several activities such as product planning and development, manufacturing, sales, marketing, etc. As the name implies, a cloud-based ERP software is designed for large enterprises with dedicated support teams to customize, analyze and handle the data and deployment.
Small businesses can utilize customized ERP solutions that fit best for their industry. Every company must choose the most rightful choice of cloud ERP software in order to help automate various aspects of business and very suitable for multiple types of companies. You can choose the best ERP system for the betterment of your company. You can also get price calculation for HashMicro software based on your business requirements for free just by downloading HashMicro's software pricing scheme calculations.
Related article: Best ERP Solutions – Meet Business Goals in an Effective manner
ERP Solutions Meaning
ERP is the integrated management of main business processes. At its core, automated ERP system is an application that automates business processes, provides insights, and allows companies to have internal controls. After the central database compiles all the information, leaders gain cross-departmental visibility, enabling them to analyze various scenarios, discover process movements, and generate efficiency. The companies might gain the improving sales team performance using the most advanced ERP system. Hence, companies can save costs and increase productivity as people spend less time digging for needed information. Because ERP software have the solution of customizing to meet the company's needs to help increase efficiency.
ERP system solutions services are critical for companies across industries and of all sizes. Most world's best-known and most successful companies have leaned on ERP for the last quarter-century. Now, this software can be configured and priced to meet the needs of all-size businesses. To conclude, an ERP system helps unify people and core business processes across an organization.
Why is ERP Solutions Important for Business?
ERP systems have become the bar for businesses looking to use resources wisely.  They can help leaders reallocate human and financial resources or build more efficient core business processes to save money without sacrificing quality or performance. ERP solutions also help companies in planning and coordination. For instance, employees can see current inventory and customer orders in detail. Then, they can compare supplier purchase orders and forecast future demand.
Furthermore, ERP main modules improve communication and collaboration because workers can check other departments' status to guide their decisions. In addition, ERP solutions as a comprehensive source of data also provide a host of reports and analytics that can determine a business' decision. Turning information into charts and graphs that clearly illustrate trends and help model possible results is an ERP capability executives find invaluable.
The Business Value of ERP Solutions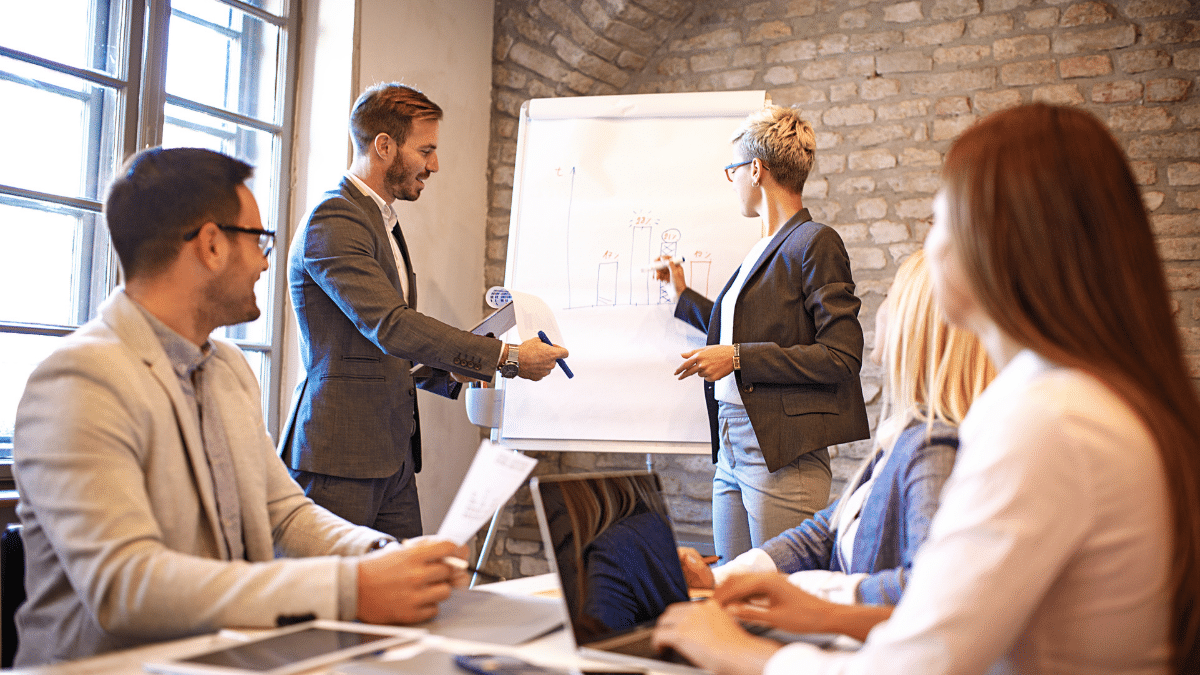 The impact of ERP in today's business world is unplausible to ignore. As business data and processes are confined into ERP systems, a business can align separate departments and improve workflows, resulting in significant bottom-line savings. These business benefits, for example, are:
1. Improve business insights
As ERP can access real-time data from across the company, these systems can uncover impactful trends and provide extensive business insights. Then. ERP system will generate reports from the data provided. This leads to better decision-making by the business executives or leaders who now has easy access to all relevant data.
2. Lower operational costs
One of the most significant unique values of ERP systems is that they can save your money in many ways. Through automating many simple but repetitive tasks, you minimize errors and the need to add employees at the same rate as business growth. In addition, cross-company visibility makes it easier to spot inefficiencies that drive up costs so that company can fix this issue quickly. And with cloud ERP solutions, companies will soon see progressive value from the software, over and above what they're spending.
3. Strengthen collaboration
Employees are most effective when they work together. ERP solutions make it easy to share information from across departments. As a result, it knocks down walls between departments by giving employees appropriate access to real-time data on related business functions. Business practices will improve and reach their goals faster than ever with this increasing collaboration.
Related article: The Importance of Team Collaboration in the Workplace
4. Scalability and flexibility
The right ERP systems will be scalable and flexible to meet a company's needs. In fact, the ERP solutions will also support the company's future needs. ERP software adapts to minor and significant operational changes. Not only that, but it also offers the flexibility to support unique processes and objectives. The right ERP enhances your company's innovation and creativity.
5. Minimize risk
ERP technology reduces risk in a few ways. First, granular access control and defined approval workflows can strengthen financial management and reduce fraud. Additionally, more accurate data allows the company to block off mistakes that could lead to lost sales or fines. Finally, the ability to see the status of the entire operation enables employees to handle risks quickly.
6. More data security
Your company's system houses critical and sensitive data. Therefore, ERP main modules take the necessary steps to ensure it is secure. This is more vital than ever as the volume and scale of cyberattacks increase. Cloud ERP software, in particular, uses cutting-edge security protocols to ensure your company doesn't fall victim to a damaging attack.
Utilizing ERP Solutions
Even though the essential ERP field has not changed much over the years, some trends such as Mobile ERP that provides executives with real-time access to information, Cloud ERP that puts ERP data on the cloud, Social ERP that integrates social media with ERP, and Two-tier ERP that offer a two-tier structure for ERP data are gaining ground. ERP modules learning can be utilized across departments and functions such as:
Distribution Process Management
Customer Relationship Management
Product Planning
Control and Distribution
Accounting
Marketing
Finance
Human Resource Management.
ERP modules learning has evolved as a popular software application that incorporates and includes several modules such as CRM, Business Intelligence, and the like to provide a central repository of information to be shared across the organization. With the Best CRM-Leads, you can maximize your lead conversions and convert more qualified leads and win more deals with Singapore's most complete, fully-integrated CRM System.
Related article: ERP Software Singapore Pricing
Conclusion
Today, businesses need efficient systems that make information accessible as and when required for faster decision-making.  The ERP solutions by HashMicro are robust, scalable, and flexible, helping the flow of information across the organization. Accurate information processing allows us to cater to various departments' dynamic needs. Being a leading ERP solutions company in Singapore, our ERP Systems follow Singapore's tax rules, such as GST, CPF, and many more. Numerous clients in Singapore have benefited from our comprehensive solutions over the years. You can get a free HashMicro software demo and the consultation of your company's needs with our business experts just by downloading our software pricing scheme calculations. You can also get a free demo of our product tour,  you can click it here and get it now!