Enterprise Resource Planning (ERP) system is designed to integrate and streamline various business processes within a company. It is considered a critical element for a company's digital transformation journey. The ERP system enables companies to enhance their core processes and gain deeper insights into their business operations. As technology advances, there are several new ERP system trends that companies are adopting to gain a competitive advantage.
Table Of Content
Cloud ERP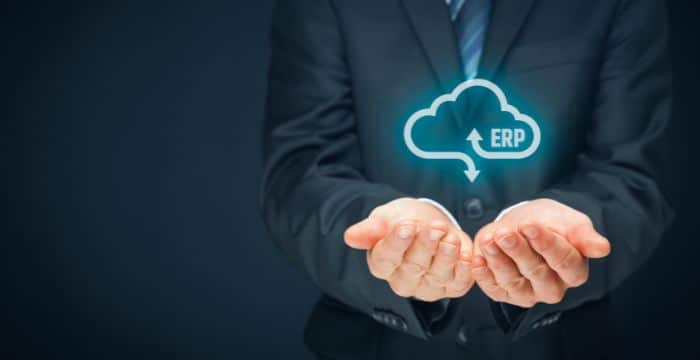 Cloud ERP refers to the use of cloud-based applications to manage core business operations instead of using traditional on-premises ERP software. Companies were previously hesitant to adopt cloud ERP due to concerns about security and reliability. However, they are now rapidly adopting it for its numerous benefits, such as simpler deployment, lower costs, reduced need for IT resources, and easy scalability to accommodate business growth.
The cloud ERP enables employees to work from anywhere with an internet connection. This reduces the need for physical office spaces. Moreover, some companies are even increasing their investment in cloud ERP to support their remote workforce and cut costs during times of economic uncertainty.
Digital Transformation
Digital transformation is the process of incorporating digital technology into various aspects of a business to enhance its daily operations. This can enhance revenue, competitiveness, employee productivity, and customer service and communication. One reasonable starting point for this transformation is an ERP system, as it usually interacts with multiple areas of a company. For example, combining the system with IoT devices and adopting advanced analytics and AI.
Also Read: Top 5 Cloud-Based ERP Software in Singapore – 2023 Version
ERP Integration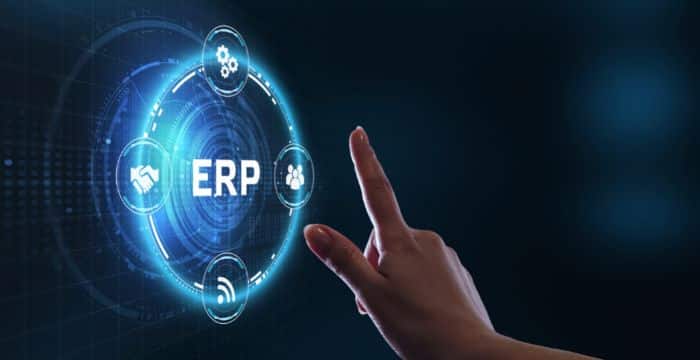 Incorporating other advanced technologies into a company's ERP system is becoming more common. For example, businesses are adopting technologies like IoT (Internet of Things) to enhance their core processes. Additionally, companies are also integrating ERP with e-commerce to streamline online order workflows and automate processes like order fulfillment and inventory updates. This can improve your digital marketing and customer experience.
Personalization
Companies need ERP platforms to personalize services for customers. With cloud-based ERP platforms, businesses can easily tailor their ERP systems according to their specific needs. Other than that, another new ERP system trend in personalization is the use of AI-based assistive and conversational user interfaces. These can utilize customer and order data stored within the ERP system to respond to questions from user.
Mobile ERP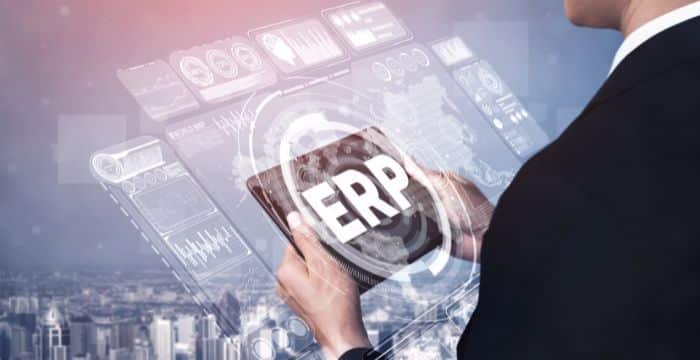 Nowadays, it has become customary for ERP solutions to offer mobile apps. It is to enable employees to access essential business information on the go, wherever they are working from. Additionally, mobile ERP facilitates teamwork for teams working across different time zones.
With mobile ERP system with a user-friendly interface, employees can complete tasks like expense reporting, call logging, and time tracking while away from their computers. They can also monitor the progress of essential workflows or approvals from their smartphones. In other words, mobile ERP delivers real-time data and insights, providing benefits such as constant remote access and better productivity.
ERP System Recommendation
One of the best fully-featured ERP systems is Hash Core ERP. This system is offered by HashMicro, trusted by more than 1,750 companies from various industries. It can help you manage your company's day-to-day operations more efficiently. Moreover. Hash Core ERP can be tailored to fit specific needs with its user-friendly interface and customizable modules. By using this solution, you can streamline your company's business processes and increase productivity.
Moreover, the profitability will also increase. Overall, Hash Core ERP is a reliable and the best solution for companies as it can help to achieve their goals and stay competitive in today's market. HashMicro also offers you a Productivity Solutions Grant up to 50%, along with a free tour of the system for you are interested. For more information, you can contact us here.
Conclusion

In conclusion, new ERP system trends keep on coming in 2023. As such, many companies using ERP eventually come to accept them and even adopt these new trends. However, companies should not forget that choosing the right ERP system is crucial before adopting the trends. As recommended, HashMicro is able to provide the right Enterprise Resource Planning software for your company with its Hash Core ERP.