The assembly of a product involves many parties. Therefore, a detailed supply chain management system is needed. A supply chain is what makes sure an enterprise only produces the needed amount of products or services for their customers. With good supply chain management, a company could be sure when to increase or decrease their production. You can learn about the pricing scheme of a good SCM with HashMicro. Companies who want to fulfill their role as a provider of goods and services must have the ability to transport raw materials and finished goods. This activity is essential to the supply chain and plays a significant role in the operational tasks that you must complete.
The supply chain can be viewed as a bridge that allows the products and services you have created to move from your hands to those of your customers and other suppliers. HashMicro provides only the best ERP solutions, including SCM for enterprises in Singapore. Inefficiencies plague a company's supply chain the vast majority of the time. Although the cost utilized is quite high, accounting for approximately 25 percent of operational costs. As a result of ineffective supply chain management, data is lost as it is transferred from one entity to another, which can result in inefficiency. Therefore, you will need reliable supply chain management software to fix the issue.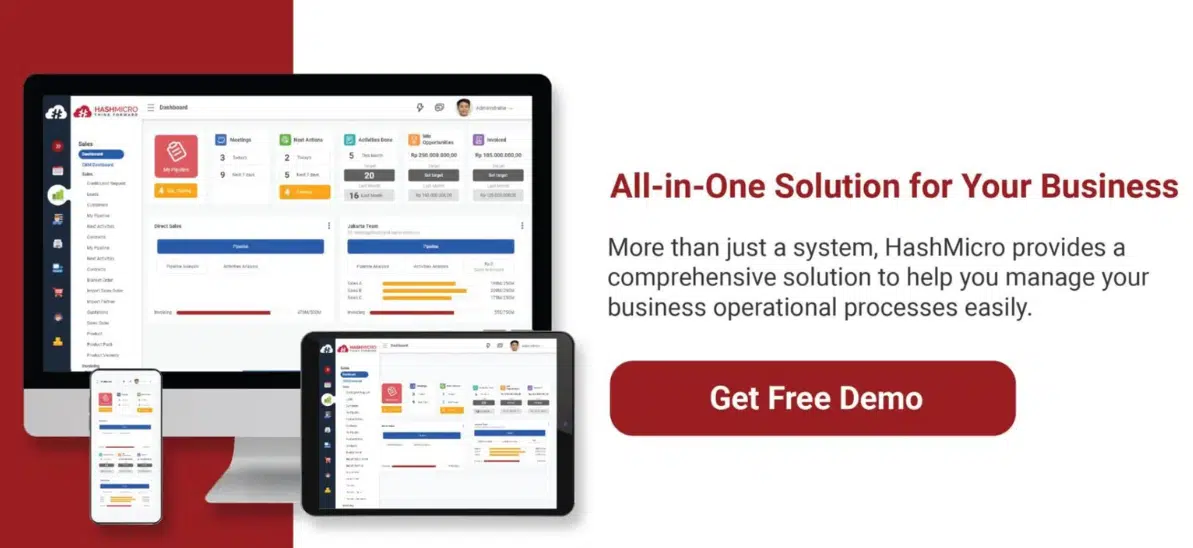 Why Should you Switch to HashMicro Supply Chain Management System?
The main reason we think companies should use a good supply chain management system is that they need to achieve higher profits through improved customer satisfaction and a lower cost of doing business. Thus, HashMicro's SCM, which is equipped with six main features, is capable of assisting companies to improve customer satisfaction. Tracking the availability of your goods and locating them instantly will increase your performance in meeting customers' needs. Another way this system could help you improve is by enabling a multi-warehouse report. This will help businesses with multiple warehouses generate reports faster and more precisely. SCM by HashMicro is more than capable of pampering your customers with its features and benefits.
Return management can help simplify your company's return policy.  Hence, it will be beneficial for increasing customer satisfaction. For delivery, the HashMicro SCM system has transportation management integrated. This system's main function is to manage cargo and increase delivery time effectiveness. Therefore, the company can be sure that they deliver the goods safely and on time. Lastly, the HashMicro SCM system is the answer to fixing your issues with supply chain management. With HashMicro, you can also learn about the SCM pricing scheme calculations before you decide on getting it for your company.
Also read: 4 Supply Chain Problems in the Company and It's Solutions
The Benefits of HashMicro's Supply Chain Management System
As the best supply chain management in Singapore, HashMicro guarantees to give these 4 benefits to a company that uses the SCM software. These four benefits will surely be able to increase the company's profit and the customers' satisfaction. The benefits are:
Improves efficiency
The bottleneck in the supply chain is eliminated with automation, and you can meet customers' orders easily. With SCM from HashMicro, you will be able to improve your efficiency.
Multi-warehouse support
For enterprises with multiple warehouses, HM guarantees to keep them well-maintained and will record every transaction safely. Thus, the supply chain management system will help you eliminate human errors.
On-time delivery
Items arriving in accordance with the delivery time estimation is crucial. So, SCM from HashMicro makes sure every cycle from ordering to delivery is organized effectively so customers will receive it as planned.
Sales forecasting
With the dynamic market landscape that enterprises often face, predictions are sometimes hard to do. With the reliable SCM by HM, you can have sales predictions automatically to keep up with the ever-changing market landscape.
What are the Features of HashMicro's Supply Chain Management System?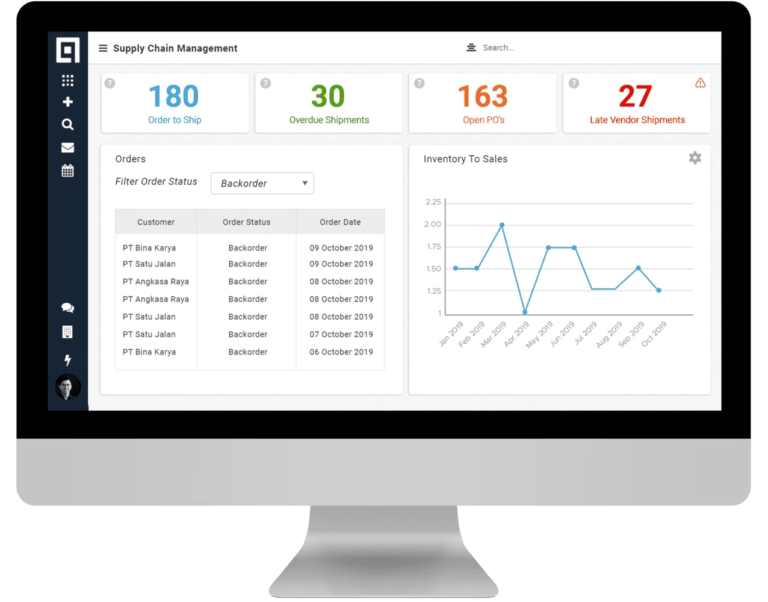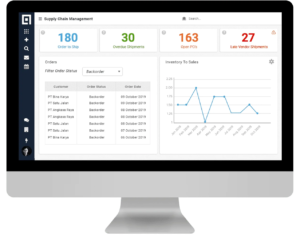 The ERP from HashMicro is known to have multiple key features that will help the client's company grow, including the supply chain management system. Hence, the HashMicro supply chain management system has over six features in the software. Here are the six main features you will get if you decide to apply the software:
Inventory management
The number one feature of HashMicro's SCM system is inventory management. It is able to track the availability of your goods, locate them, and make inventory adjustments to avoid risks and errors. 
Procurement management
With the HashMicro SCM system, you will get notified when stocks reach a minimum level and send purchase orders automatically to suppliers. This feature will give you the ability to control your purchase and shipping.
Order management
You can now track the order status and receive order updates with the application of the supply chain management system by HashMicro. With this, you are now able to fulfill the orders more effectively, both cost-wise and time-wise.
Shipment tracking
Shipping is something important for both customers and the company. Therefore, to make sure your customer receives the items on time, shipment tracking is available in HashMicro's SCM. You can locate your courier's whereabouts to deliver your item on-time.
Return management
Customers often make requests and demand. If there is anything you missed to check, they have the right to return it. Simplify the return process and set up solid return solutions to improve customer satisfaction.
Planning and forecasting
With advanced analytics, you can forecast future demand and inventory needs and ensure the right amount of stock is on hand. Avoid experiencing dead stock with the planning and forecasting features brought by HashMicro's SCM system.
Supply Chain Management System Integrated Modules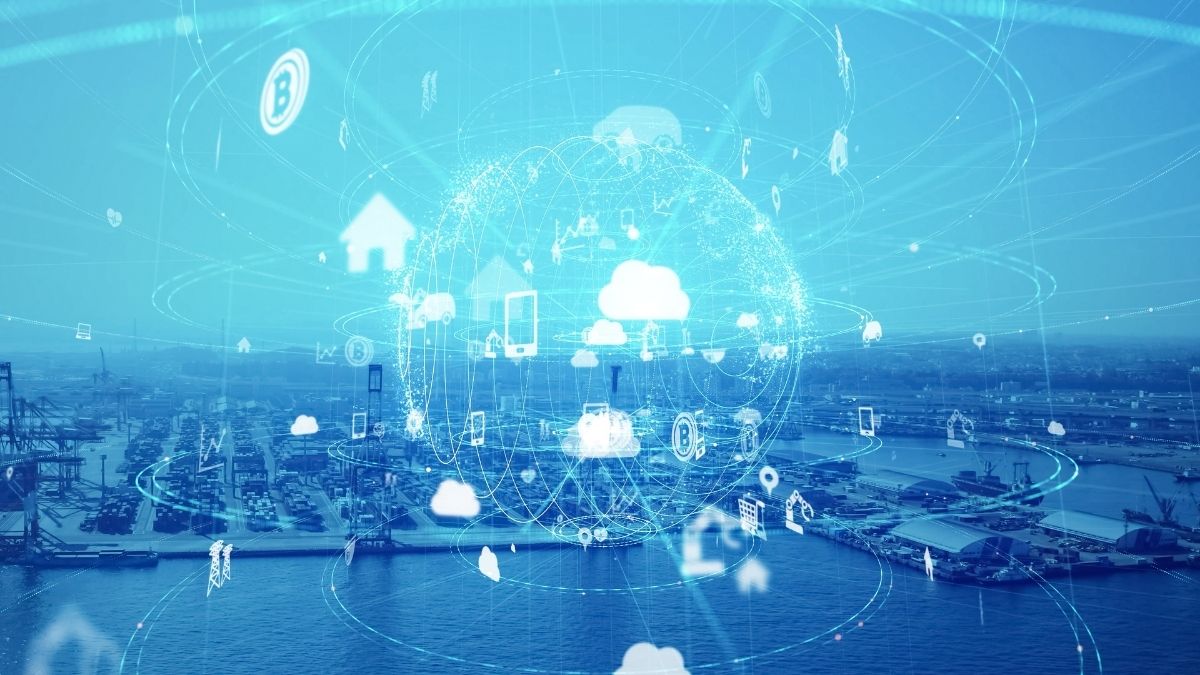 The evolution of advanced technology has prompted fierce competition among software vendors to provide the best SCM system features. Thus, HashMicro also keeps innovating to provide superior SCM software advantages compared to competitors. The HashMicro SCM software is continuously updated and enhanced in response to technological advancements. In addition, the ability of HashMicro's supply chain system to integrate with other systems is one of its advantages. Here are four systems that are directly compatible with HashMicro's supply chain management system:
CRM-Sales
Sales Management System helps you create sales orders and quotations, set multiple price lists, and calculate commission easily. You can now sell smarter, faster, and more effectively. As the best sales management system in Singapore, HashMicro CRM-Sales can boost your sales team's productivity.
Inventory management system
You can fulfill demands with optimal inventory levels, monitor stock transfers, and forecast inventory requirements with the HM inventory system. You can also optimize stock management across multiple locations with the best inventory management software in Singapore by HashMicro.
Procurement system
With HM procurement system, you can efficiently estimate procurement costs. Not only that, you can also manage purchase requests across multiple branches. Another important thing is you can seamlessly place orders with multiple suppliers and get the best deals. All through a single system.
Transportation management system
And the main star of these integrated modules is the transportation management system. Shipping and packing is an important process for a supply chain management system user. Therefore, HashMicro provides a transportation management system to manage all cargo, goods packing and picking, cargo location, and delivery time effectively.
Conclusion
The amazing supply chain management system is a crucial addition for enterprises that want to achieve growth and customer satisfaction. HashMicro provides only the best ERP experience, including the supply chain management system that is integrated with four modules. You can now leave an impression on your customers, as well as reach higher profits. Additionally, avoid dead stock and always be in check with what you really need with the help of a good SCM system. You can start HashMicro's Supply Chain Management Software demo for free now.