If we talk about car dealerships, it is not something hard to find. People need the help of a car dealer to get their dream cars as well as a car that fits within their budget. However, owning or working in a car dealership isn't easy. It is not a rare occurrence for a customer to enter your establishment with considerable skepticism and mistrust of you and your business practices. In addition, you also face the challenges that any type of business faces on a daily basis.
Download Here: Hash Manufacturing Automation Pricing Scheme 
Even so, there are ways you can operate more confidently in the market with the help of automation. Good manufacturing automation is capable of making sure you always have the right stock in hand. Therefore, you are instantly avoiding the chance of your business appearing unprepared. An integrated manufacturing automation system is also able to do  WIP (Work-in-Progress) calculations. Just another thing to add to the list of ways your business can gain confidence in the car dealership market.
Why Do People Need the Help of a Car Dealership?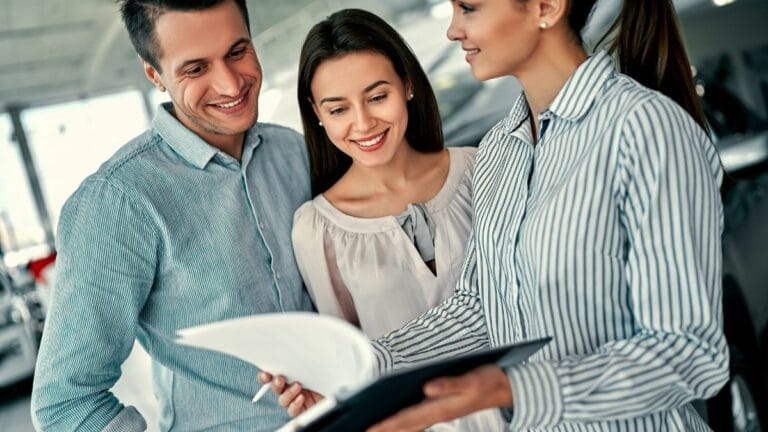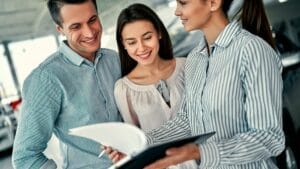 The concept behind franchising is that by fostering competition, third-party businesses can provide better customer service. Theoretically, a non-manufacturer-affiliated dealer would guarantee a large inventory, provide competent repairs, and be an upstanding member of the local community. And it is easier for customers to compare Chevrolet dealers than it is to compare Chevrolet itself.
Buying a car is an expensive and complicated process, comparable to a real estate transaction rather than purchasing a shirt online. The dealer arranges to finance, collects taxes, handles state registration, and provides the opportunity to test-drive multiple models prior to making a purchase decision. It is prepared to provide factory warranty service and handle recalls, and it will accept your old vehicle as a trade-in.
Today's customers, millennials in particular, demand transparency, simplicity, speed, and trust. Therefore, with the seemingly new demands, car dealerships are also faced with some relatively new challenges. These challenges demand new ways of solving them.
Also read: Boost Your Car Dealer Business with the Best Point of Sales System! 
3 Major Issues in the Car Dealership Business
It's proven that now the main customers of a car dealership are millennials. Millennials are known to have so many options. Most of them are thoughtful about their finances nowadays, thanks to accessible financial education. Therefore, here are the issues car dealerships often face on a daily basis: 
Purchasing a new automobile continues to be a brick-and-mortar transaction, requiring the physical exchange of paperwork for keys. Nonetheless, the sales environment is shifting as dealerships adapt to the Internet's new reality. Today's customers, particularly millennials, demand openness, simplicity, promptness, and reliability. Jeremy Anwyl, principal of Anwyl Partners and former vice chairman of Edmunds.com, an auto-shopping website, asserts that "customer expectations are being shaped by online retail experiences."
Customers already distrust dealerships. This has nothing to do with you; it's the car dealers' (true or false) reputation. Lack of transparency increases mistrust. Solution? Use a multi-location integration to keep in touch with clients wherever you are. Don't hide the bad news. When you're honest with clients, they'll trust you. 
Inefficiency and slow service
Waiting is the one thing people utterly despise the most. Occasionally, as a car dealership, you're overwhelmed with customers, but more often it's due to inefficiency. The best way to expedite the car-buying (or-selling) process for your clients is to equip your employees with the most effective tools and technology. A manufacturing solution might be the answer. With manufacturing software that has integration with inventory modules, you can be sure to fulfill your customer's demand.
Try your best to not show any inefficiency to your customers in this business. Sometimes, situations that involve inefficiency might be an accident. But, you can try to limit the possibility of running short on car parts, or a certain model by having reliable manufacturing software. Learn about the pricing scheme calculations here.
Download Here: Hash Manufacturing Automation Pricing Scheme 
The business of buying and selling automobiles is already extremely competitive, but recent economic trends have made it even more so. As a result of rising interest rates, tariffs, and energy concerns, car dealerships anticipate fewer sales, particularly for newer models. This means that your dealership will face increased competition for fewer customers.
Invest in marketing strategies, such as a referral program or increased advertising, and in better technology and business practices to combat this. Using manufacturing automation, for example, will make your work more efficient and improve your customer service, allowing you to retain and expand your customer base.
Also read: The Importance of Car Warehouse that You Need to Know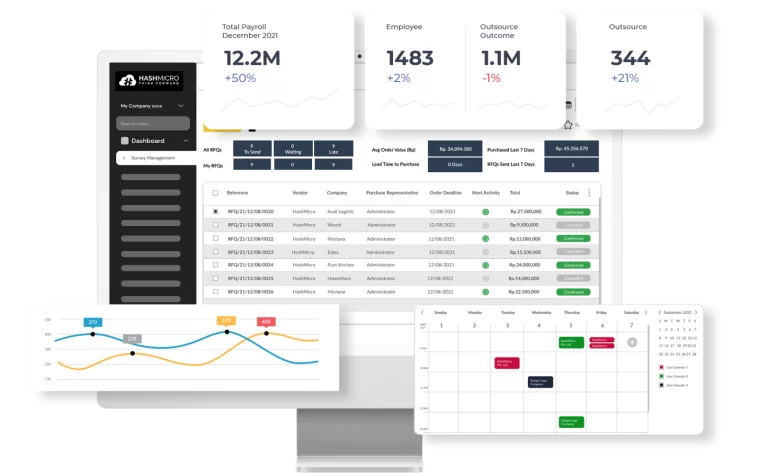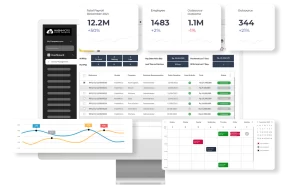 If you want to excellently overcome the occurring challenges of car dealership business, applying an integrated manufacturing automation might be the perfect answer. The software can help you with product availability issue, and even quality control for your car units. However, here are the reasons why a good manufacturing software is able to handle your issues:
Avoid the hassle of having to fulfill your customer requests.

The system is equipped with multiple integration that allows you to know your stock availability. That way, fulfilling your customer's requests can be done quickly and more efficiently.
No place of human error or false quality control.

A manufacturing software that is in integration with asset management can help you monitor your asset in real-time. That allows you to know the availability of your car unit, and even its condition.

Compete in your market with a one-screen sales process monitoring system.

You can create offers, sales orders, and invoices automatically with professional templates. Also, an accurate and complete sales report in minutes is possible.
Conclusion
Despite the fact that the change in the market affects the challenges of a car dealership business, owners still have to adapt. Just like the sayings "modern problems, require a modern solution." the application of good manufacturing software for this industry sounds promising. 
A car dealership owner or worker is the main reason for how the business operates. Making sure that customer satisfaction stays on top of the list will not be enough without fulfilling even their weirdest requests. Hash Manufacturing Automation is a robust software for car dealerships in terms of stock control.
By integrating multiple modules into the main system, Hash Manufacturing Automation can help a car dealership compete and thrive in its market. Only give the best ones to your customers with the help of automation for quality control. Learn about the pricing scheme calculations of the software here.
Download Here: Hash Manufacturing Automation Pricing Scheme