Surely you have often heard the word merchandise. Merchandise can be promotional items, sponsors, or the opening of a brand and other events. This is also one of the advertising or promotional media to remind consumers of a brand. In the digital era, selling merchandise is a common thing. The merchandise you sell must attract the attention of consumers so that the goals of the merchandise itself can be achieved.  These items are an important part of a marketing strategy. With this, you can make your existing customers happy and also get new customers. Then, if you still find it difficult to determine your potential business prospects, you can use HashMicro's best CRM system. The system helps you integrate potential opportunities more efficiently, increase lead conversions, and help carry out comprehensive monitoring of sales activity, from meetings to client follow-ups.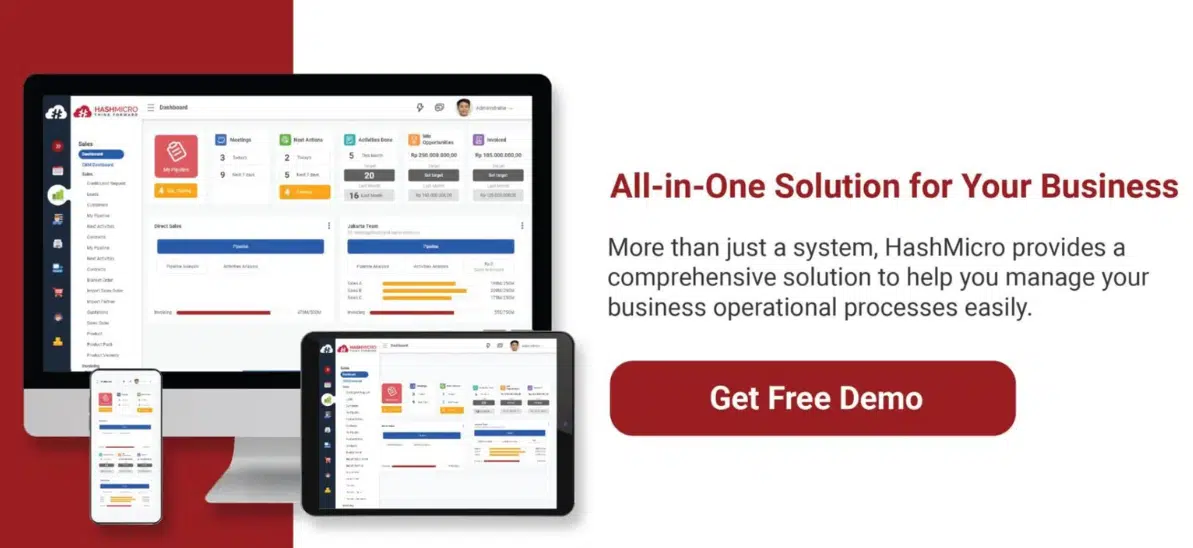 Table Of Contents
Definition of Merchandise
Merchandise is a medium that serves to promote a product or brand. There are many types of merchandise on the market. The more people use the product you sell or give, the more that person will remember the brand you are promoting. In essence, these merchandise can make potential consumers remember the brand or product being promoted. This advertising medium is usually used by football clubs, events, products, music groups, movies, and many more.
Merchandise Functions for Business
As a brand
For businesses, merchandise serves to introduce a brand and form a company's brand image to consumers. This serves as a communication strategy in the world of business and advertising and you can apply it to various media. The form of goods is usually in the form of daily items that are often used so that people more easily remember the brand. Through this product, your brand will be known by many people, especially consumers who use the product.
Product introduction
The main function of merchandise is to introduce the company's product, mission, brand, and location to a wide audience. These items usually contain company elements such as colors, logos, mascot images, slogans, also the company's website. You must also consider the placement of these elements so it does not damage the value and beauty of the merchandise.
Increase sales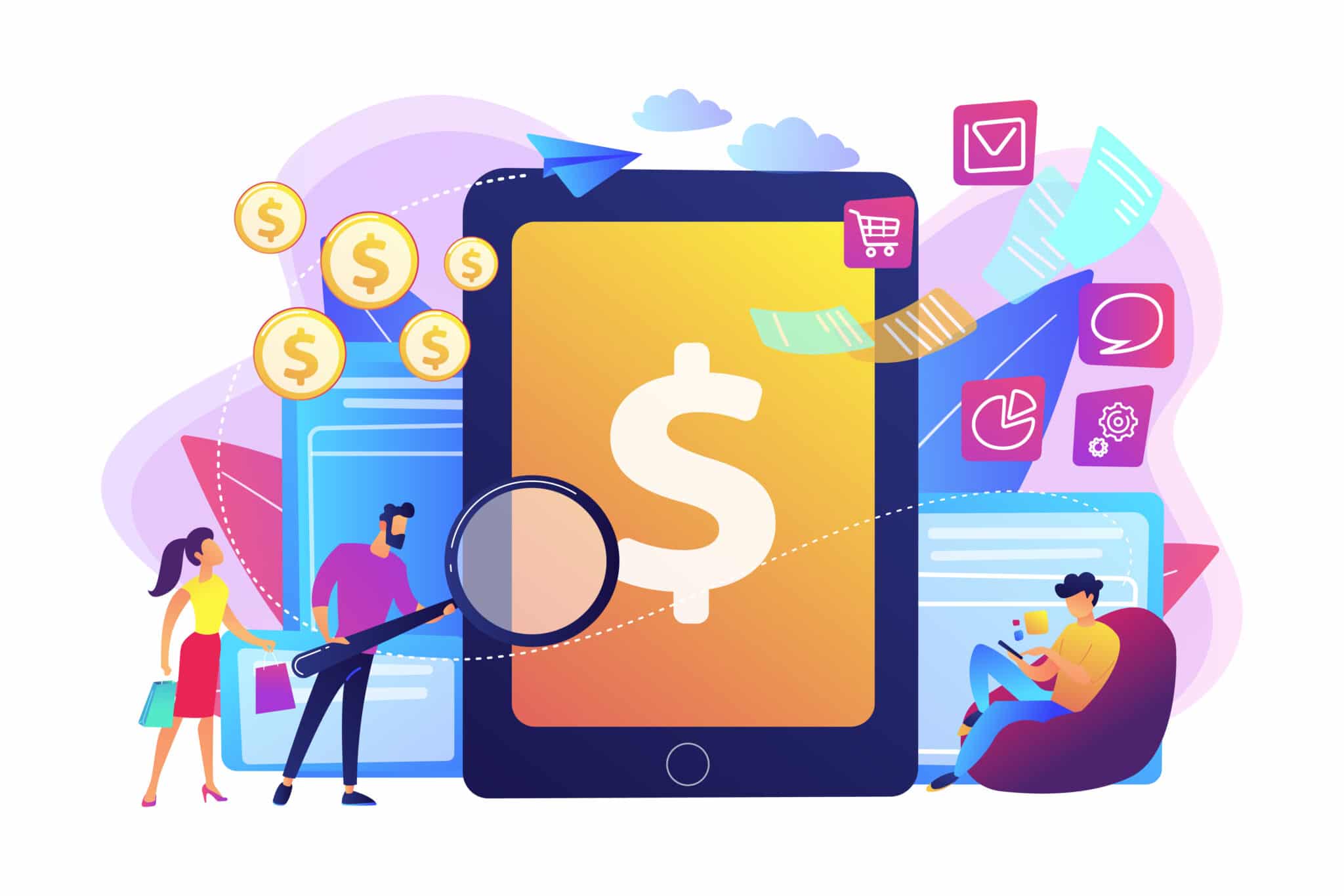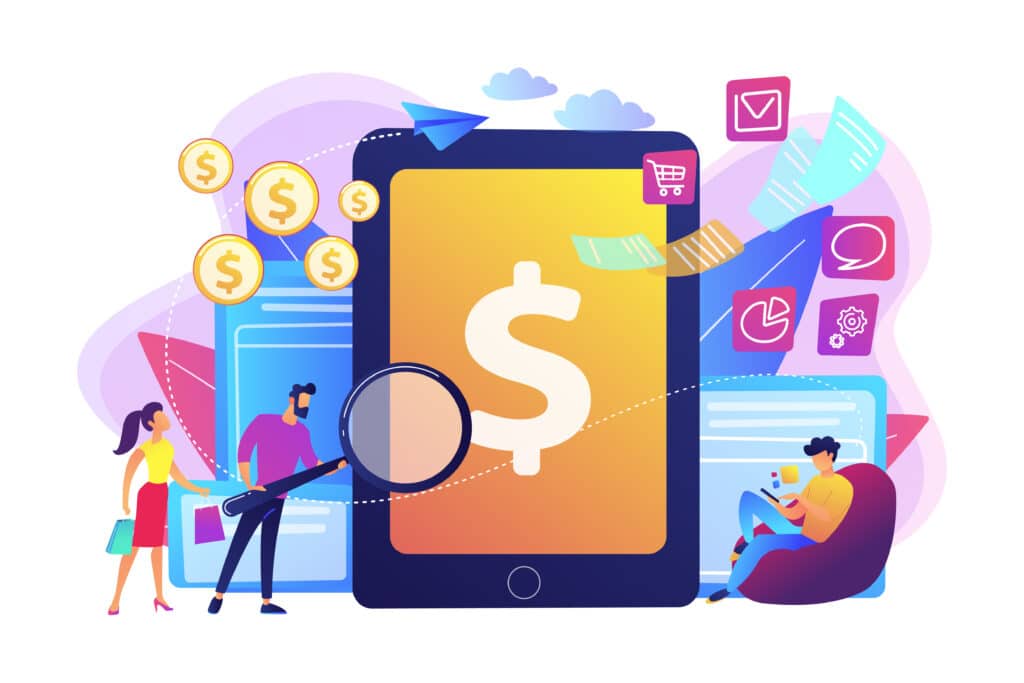 The purpose of merchandise is to promote and increase sales because when your promotion process runs successfully, there will be many consumers who will make purchases. This is just one of the many marketing methods available and they all aim to increase sales.
To simplify the sales process, use sales software for your business. The software helps you optimize cash flow through timely payment of client bills and accurately calculate sales commissions based on sales targets.
Expand network
Usually, companies will distribute merchandise for free which usually aims to find new locations to expand their business. And if you use these goods daily, of course, there is a potential to increase the network for the company because anyone who sees these goods has the potential to become a consumer later.
As a token of appreciation
Merchandise can also serve as a thank you. This often happens when you come to an organization or company event. Usually, you will get souvenirs in the form of key chains, t-shirts, fans, or others. This is a thank you from the company when you have attended an event with them.
As a differentiator
By having characteristics and also the elements contained in it, making merchandise differentiates your business from competitors. By distinguishing your product from competitors, your brand will be easier to identify because it does not look the same or similar to competitors.
Merchandise types
T-Shirt
T-shirts are daily clothes that are often used by all people, young or old, men or women. You can make a T-shirt as merchandise by placing elements of the company and things that attract attention to make people who see it become interested.
Watch
Watches are also items that are often used as merchandise at an agency or organization. This item is also an interesting thing when seen by others.
Jackets and helmets
Jackets and helmets are usually what you get when you buy a vehicle such as a motorcycle. Usually, you will get this jacket and helmet for free. You can also get this at organizational events, corporate events, government events, and other events.
Bag
You must have often seen bags as merchandise from various companies. Besides being useful for storing goods, you can also use the bag as a promotional medium. The type of bag that usually functions as merchandise is a tote bag or goodie bag.
Products you sell
The products you sell can also be merchandise that can help promote your business. By providing a brand identity in the product, you can promote your product.
Hat
You must also often find hats as merchandise. In addition to functioning as a protector from the sun, hats also function as a daily fashion style. From there you can use hats as a promotional medium because product users will see and understand the message and brand you want to convey.
Sticker
Maybe a sticker is a small thing that you often underestimate. Stickers can also be items for your branding needs. For example, when you finish shopping for t-shirts or shoes, you will usually get a sticker. And you will stick the sticker on items or places that you use or see often.
Conclusion
Those are the explanations about merchandise, its functions, and also its types. In conclusion, it is an item that we often see that aims to promote a product or brand. You can combine the types above to maximize your marketing strategy. Of course, you have to adjust the type to your promotional needs.

In producing merchandise, you need a specific budget so you will not disturb other budgets. To arrange the budget, you can use the Accounting System from HashMicro. HashMicro provides the best Accounting System for enterprises in Singapore that can automatically manage cash flow, financial reports, adjusting journals, and more. Schedule a free demo now to implement this system in your company.