If you find a friend or relative that wants to start a retail store, try asking them who their target market is and why their customer must shop from his/her store. The answer is usually; "I want anyone to shop in my store, old and young, male and female, everyone!"
Statements like this are often heard from those who have just run their retail store. They assume that every citizen in the city has the potential to become his/her customer.
Unfortunately, these dreams rarely become reality. The best retailers are those who know for sure who will step into their store. Let's look at the following examples:
If you think delicious coffee is a warm one and the price is less than 50 cents, then surely you are not the target market for Starbucks.
If your definition of delicious food is home-cooked, then surely fast-food restaurants like KFC and Mcdonald's will not consider you their sales target.
That is the first strategy that we recommend to develop your retail store in retail management. By determining who your customers are, you will not overestimate market demand, which often results in accumulating inventory in the warehouse and many other problems.
There are 10 other strategies that you can implement to grow your retail store. Here is the list: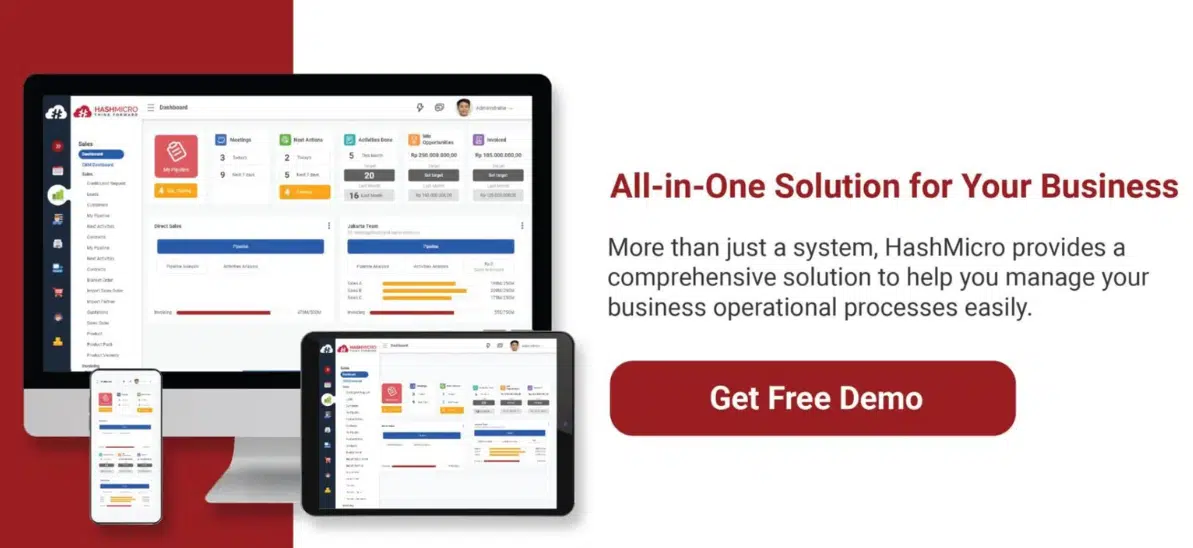 Table of Content
1. Don't give too many promotions
Promotion is an effective way to increase your sales figures. However, if you do it every single time, then you'll end up losing money. In addition, your customers are those who will only shop with you when there are promotions on the run.
Therefore, look for customers who want to willingly buy your merchandise at any price. When you find out who your targets are and know what they need, they will become your loyal customers.
2. Attract new customers
If you hoping for new faces to come in from your front door every single day, then you have to make more effort. One of them is by providing an unforgettable shopping experience.
This unforgettable experience includes designing your store as attractive as possible to lure more people into your store. Or design your website so that visitors will know exactly what they will buy when visiting your store.
This unforgettable experience can also be in the form of a blog that provides tips and tricks that provide more value for the items you sell. Or with social media marketing to capture new customers with engaging photos and videos.
3. Improve customer service quality
Customer service is the spearhead of your business. Good customer service is not only able to provide the best solution for your customers problems but also has the ability to increase your customer loyalty.
Improving customer quality will make your customers feel valued. This can also increase your customers' trust in your products, and your own company in the end.
4. Increase your employees' salary
Many entrepreneurs are confused about why their company is underdeveloped, even though they have done various strategies to market their products. Very rarely do these entrepreneurs realize that the culprit is their employees' unhappiness.
You can increase your employees' happiness by increasing their salaries. By increasing their salary, you can increase your expectations for your employees. It's a win-win solution.
5. Team up with other businesses
Whether you're trying to increase your commercial enterprise or upload a brand new product on your list, leveraging yourself through current businesses is a satisfactory way to do that. This may be executed thru acquisition or partnership. This method is impressive because the opposite retail store already has set up itself within the marketplace and has its customers.
For example, a supplier imparting women's put on and featuring a dream of increasing men's put on can accumulate an already current men's put-on shop or accomplice with the men's put-on the retail store in a manner that each corporation revels in the blessings.
Acquisition saves the time and assets had to install a commercial enterprise. Also, deciding to maintain the staff saves you the recruitment system and guarantees the specialists are properly trained.
Well, now, no longer each retail store can find the money to buy every other firm; however, there's a fantastic lesson for each store here: If you discover it tough to enlarge your commercial enterprise, collaborate with a third celebration and make a settlement that blessings you and provides fee for your customer's lives.
6. Take advantage of technological developments
The recent development of technology not only impacts society in general but also in the business arena. Cloud technology is not only useful for storing photos or videos, but also for your business sales data.
Not only that cloud technology also makes it easier for your employees to collaborate with each other. Let's take inventory management for example. With data stored on cloud servers and accessible to anyone, you and all staff can track inventory quickly and accurately. To experience the benefits of the software yourself, you can request a free demo here.

Those are the first five tips that you can apply to develop your retail store. For the next five tips, you can click the following link.