Contract software is currently widely used in various types of companies to facilitate cooperation between stakeholders who use contracts. This software has a function to make it easier for companies to make contracts that are not small. Things related to the contract are not easy and few, because it often deals with documents and also the administration is not small. In addition, the function of contract software also facilitates the flow of work of the company so that the administrative process becomes easier. For that, the company must choose the best contract software for its company.
Choosing to switch to contract software is an option that must you have to consider carefully. There are various contract systems that can be considered before later applied to your company's system. You need to look at the advantages and disadvantages of the software provider company. To make it easier for you to choose the best contract for your company, here are some recommendations for contract software for your company!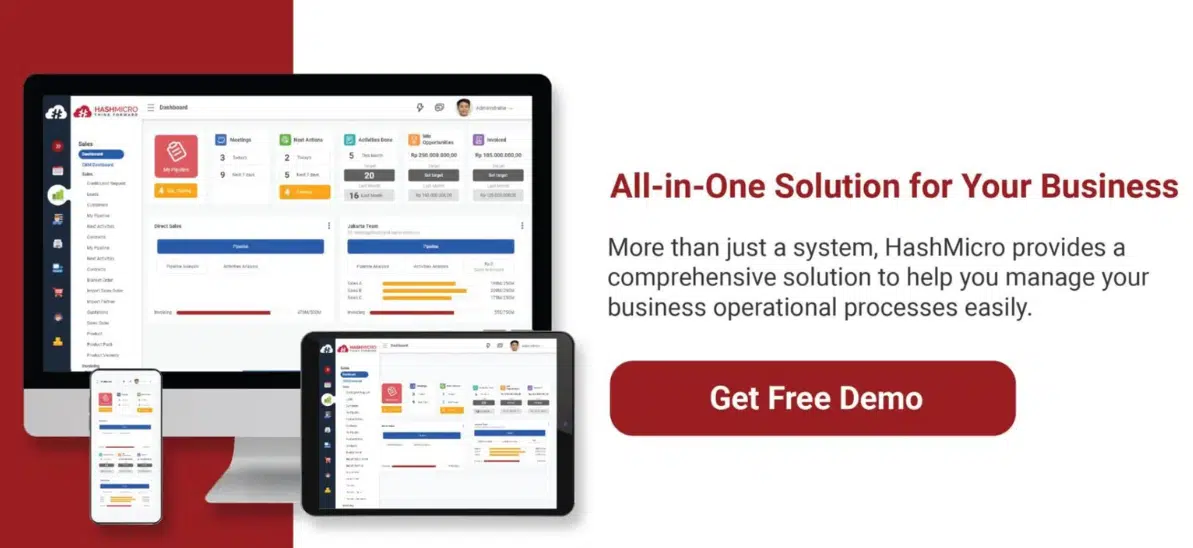 Table of Content
Contract Software
Contracts are the mainstay of business cooperation for companies. A contract also involves both legal and non-legal parties. So corporations must set up and manage them appropriately. A contract manages many aspects, including pricing, rights and obligations of each party, and warranty terms. 
Human mistake is still possible when managing contracts manually, especially when involving multiple parties and affecting the company's revenue. Manual contract management incurs significant expenditures. The best contract software facilitates the creation of contracts by integrating aspects such as parties and documents. This is a must-have for businesses since it can streamline the tedious task of handling contracts. 
You must also cross-check the contract with the sales team that handles the quotation. So, your company has to combine your software contract management with Top Sales Management Software that can produce quotes from diverse leads, sales orders, and invoices promptly.
Read more: Features to Look for in a Contract and Project Management Software
Therefore, you need to consider choosing the best contract application for your company. To choose the best contract system, here are the best contract software recommendations that you can consider.
Source: hashmicro.com
The first one is HashMicro. HashMicro is a Singaporean software business with offices in Indonesia. Companies including Danone, Changi Airport Singapore, Ministry of Education Singapore, and others have used HashMicro. HashMicro's best contract system includes Project-Based Contracts, Rental-Based Contracts, and Contract Document Management. The functions of management contracts vary depending on the kind but include contract generation, tracking execution, file and attachment management, profit and loss tracking, and more. 
This system has direct integration with CRM and HRM for more accurate data. The benefit of HashMicro's software is that you can customize it to your specific business needs, so, it can increase apparent benefits.
2. PandaDoc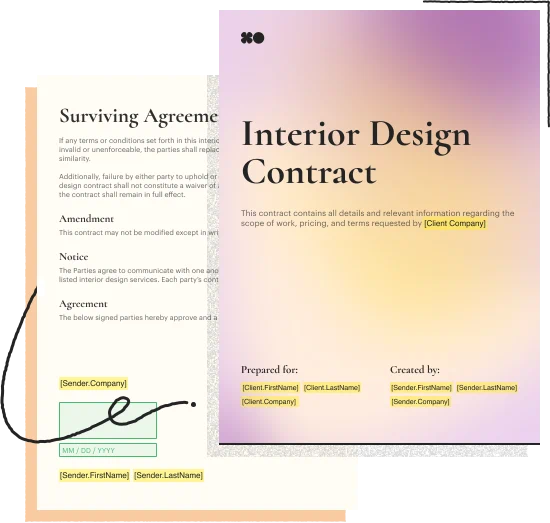 Source: pandadoc.com
Another example of the best contract system is PandaDoc. This 2011 startup specializes in software that streamlines document management and streamlines the work of its clients. This system also allows you to customize, negotiate, and eSign every contract you make. This company's core services include contract drafting, renewal, and negotiation. Contract drafting may be faster, easier, and more collaborative with stakeholders using software.
3. DocuSign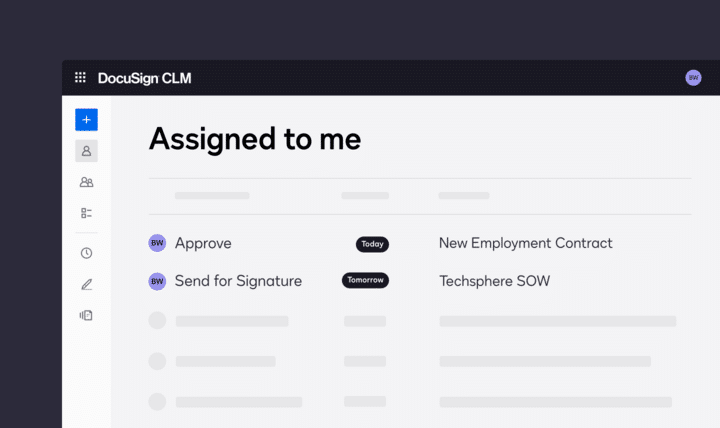 Source: docusign.com
DocuSign was founded in 2003 to provide businesses with tools to streamline their processes. Contract lifecycle management software is one. Manage contracts across teams and teams effortlessly using contract lifecycle management software. Moreover, the capabilities include making contracts, collaborating with stakeholders, automating contract operations, and uncovering opportunities, risks, and trends. DocuSign offers three types of CLM that can you can customize to your company's needs.
4. Concord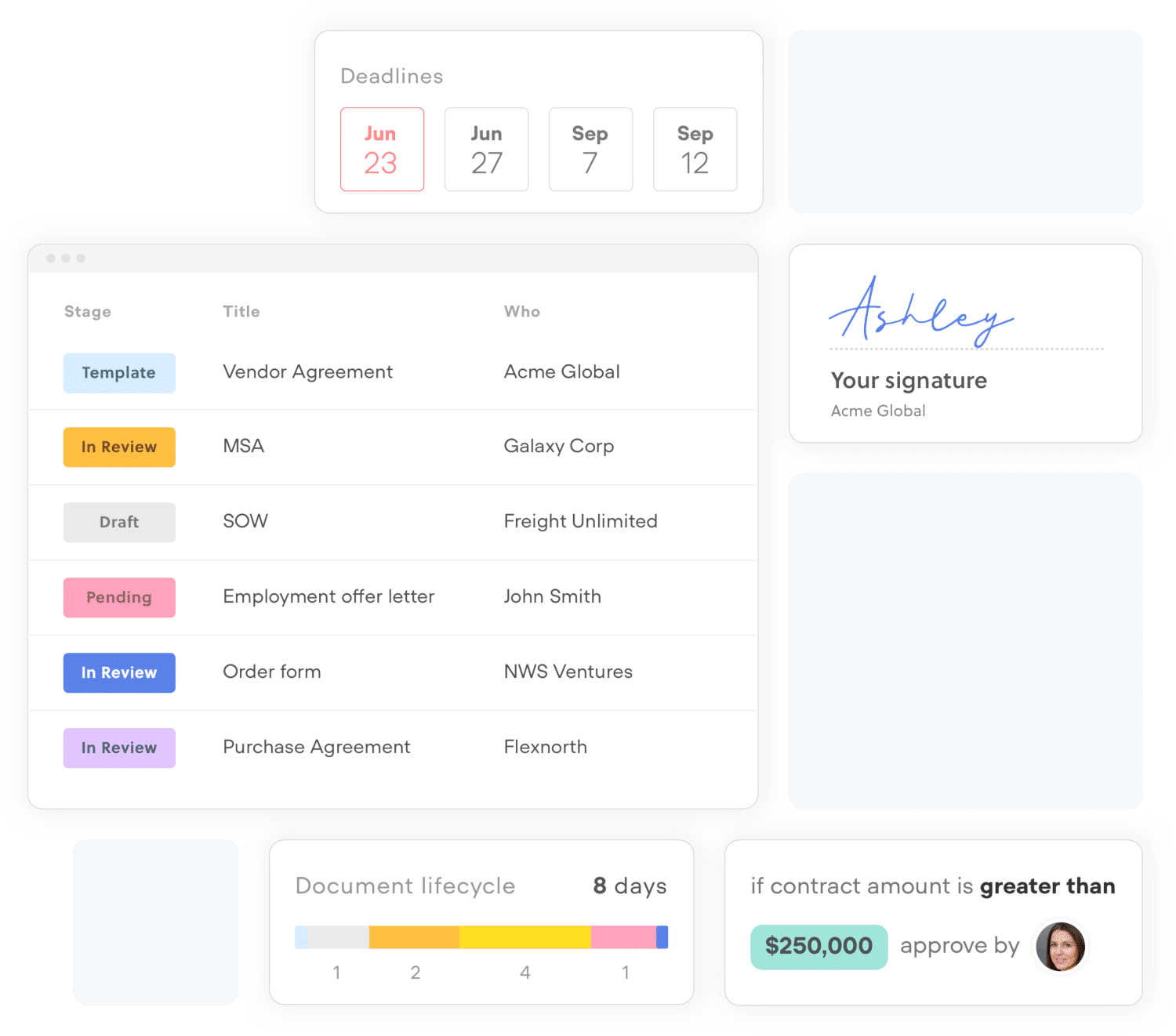 Source: concord.com
Concord was founded in 2014 to help the company. Their contract system let you create, collaborate, and organize contracts all in one place. This software's flexibility allows us to maintain working with the technologies we use in teams and with third parties. This program also has a quick set-up because it quickly integrates your company's contracts.
5. Juro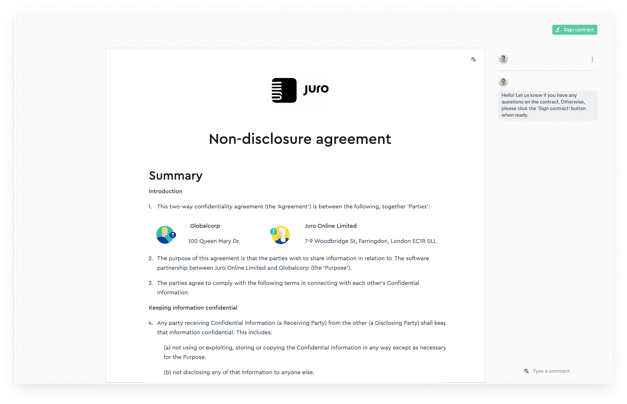 source: juro.com
It was started in 2016 by a lawyer and an engineer. This company makes software contracts for businesses and legal in-house. It can help you generate a contract template so that you can reuse it. Therefore, Juro contract system integrates with Google Drive, Slack, and Salesforce. Juro also offers a free plan with amazing features.
Conclusion
An agreement between parties requires a contract. Because your company's operational needs are large in both commodities and services, manual contract administration is prone to errors. As a result, the contract system can now help handle large and complex contracts. Before selecting a software provider company, you have to evaluate the perks offered.
HashMicro's contract software provides various types of software contracts that can be customized to your company's needs. The functions include establishing, signing, tracking, and evaluating contracts. You can try a free demo to find out more about contract software from HashMicro.