The first thing that comes to mind is production management. There are many types of production management, but they all deal with managing and selling manufactured goods. Manufacturing is the process of turning raw materials into finished goods through tools, human labor, machinery, and chemical processing.
People who want to start their own business or work in a business need to understand production management. BPM will greatly benefit the company. Business processes may not run smoothly or as planned.
This lesson is about production management. Our goal is to start a business that is efficient in production and improve quality and quantity efficiently.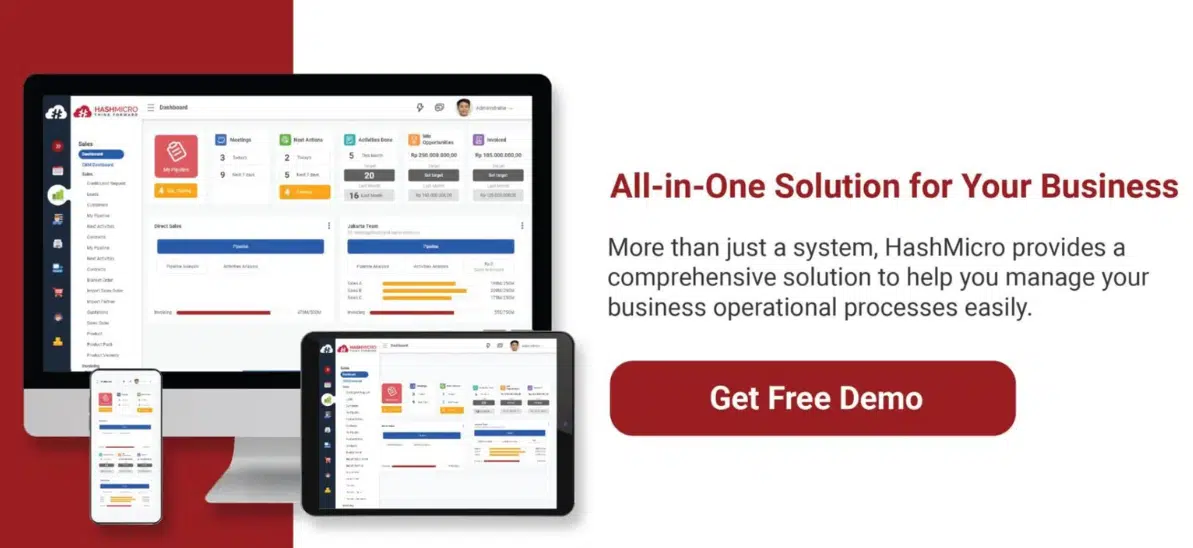 Table of Contents
Understanding Production Management
Production management is the management at the time of converting raw materials into finished goods, either in the form of products or services with additional selling value. Production management serves to achieve the production results that the company wants.
Running production management is closely related to decision-making about the production process to achieve organizational goals. Decisions are taken based on certain factors as a reference for decision-makers in the company.
At least two factors affect production management, namely the division of labour and the industrial revolution. Division of labor is a precise division of tasks. The proper structure will undoubtedly produce a quality product and be well received in the market. In addition, the division of labor will help the production process become more effective and efficient.
The second factor is the industrial revolution, like the change of human power using robots or machines in the production process. The industrial revolution will make the target of production achievable. Nonetheless, encourage employees to work on their skills in order to compete.
Also Read: Operational Management: Definitions, Principles, and Strategies
Scope of Production Management
There are three activities of production management when viewed from the main ways of policy making and decisions, namely:
Design
Design is part of a long-term decision. This includes deciding how the product will look, where the factory will look, and how the input procurement process will work. Here, the focus is on discussing the design of methods and processing technology. In addition, the design also includes the design of the company structure, job description, and job specifications.
Transformation
In the transformation process, decisions and policies take place in the short term. These decisions and policies are related to tactical and operational decisions. In this policy, you will find information about production schedules, work schedules, budgets, input submission schedules to processing subsystems. In addition, it also includes the program of delivery of output to customers or completion of products.
Repair
Because improvements are decisions that you make repeatedly, this policy is followed constantly. Among the activities are increasing the output's quality, increasing the system's efficiency, and making it easier to accomplish tasks. Productivity is also affected by the upkeep of work facilities or machinery, as well as the way products are completed or worked on overtime.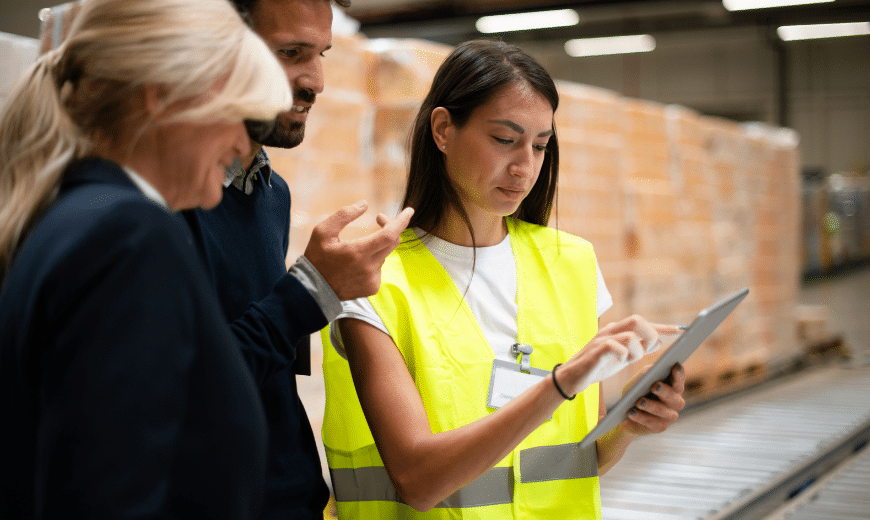 Production Management Function
Etymologically, the function is about managing and converting inputs into outputs in the form of goods or services to make money for the company ultimately. According to Sofyan Assauri, there are at least four most important things to do:
Planning
Every business or industry needs a plan to start its work. Some ways and strategies make it easier for the person in charge of production to ensure that goals are achieved both for production and the whole business.
Production management also ensures that its business plan carries out its operations. Operational methods or strategies are also part of this. Production management should know how the company plans to put its goods or services into the market and how many people will use them.
Processing
Another part of the product management function is the management and processing of natural resources or raw materials that your business uses in production. This work is done so that the availability of raw materials does not slow down the production process or increase production costs. Raw material management methods by utilizing resources more effectively will also efficiently create sustainable production flows.
Production management is in charge of making raw materials into products that have a certain value. In order for people to enjoy their products, they need to be processed well. Use HashMicro's best Manufacturing Software, turning raw materials into products with optimal control.
Support services
Supporting services are the function of production management in managing finances, where capital resources play an essential role in running the production process. People in production management must make sure that the budget for each production process is in line with and relevant to what is going on in the business or what is going on in the production process.
The presence of production management in a company can help support the company's financial management services. The company's financial part will play a more significant role in this, but the company cannot underestimate production management support for budget management. Automate cash flow management, financial statement creation, bank reconciliation, adjustment journals, invoicing, and many more with HashMicro's Accounting Software.
Control and supervision
The control or supervision part is a function that ensures that activities occur according to the plan. Furthermore, the production process can run following the target as planned, the right production time, and under its operational costs.
Implement the same standard operating procedures includes some activities regarding production supervision, such as determining the quality of goods, adhering to production schedules, and developing product standards.
By understanding the concept of production management, you can create a competitive product in the market. As a result, the business you build has the potential to last a long time and generate multiple profits.
Aspects of Production Management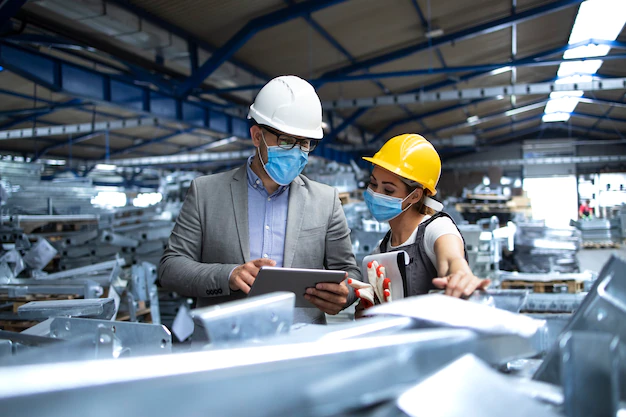 In order to produce various production goods as desired, production management requires several stages. Production control passes through three main aspects of a company's production system: goods and services. These three aspects are:
1. Operational strategy and production policy
Production planning is closely related to operational strategies and production policies. Most likely, production management also plays a significant role in developing operating procedures and production policies due to its role in its general plan. This is because production management is involved in the company's general strategy.
This operational strategy can include many things, such as inventory, processes, capacity, labour, quality and quality assurance, and many other things. Production policy can also be a standard operating procedure set for workers in production.
2. Workflow layout
Next, you must control production. People in production management are also responsible for ensuring that workflows are as organized as they should be.
Also Read: Operations Management: Definition, Principles and Strategies
Creating a workflow layout should be done in collaboration with other departments within the business to ensure that it runs smoothly and efficiently. This can help reduce production costs by having an efficient workflow and seeing what marketing process is going on right now.
3. Supervision and evaluation
After ensuring that the workflow layout controls the production of goods or services, the last aspect is that production control needs to monitor the production process and evaluate product performance. Monitoring and evaluation is an essential aspect of production control because it affects the quality of products. 
Overall, production control plays a significant role in the company. The production manager must be able to manage his finances to maintain smooth production and develop the proper methods and strategies for the company's success. Production control must also be able to convince consumers of superior product quality.
Conclusion
Production management is the process of planning, organizing, directing, and controlling the activities of production functions. Combine the various resources used in your organization's production subsystem to turn them into value-added products in a controlled manner following your organization's policies.
The goal is to "produce goods of the right quality, quantity, and cost." The manufacturing company must produce products in the target market. If the production company exceeds demand, the supply will be excessive, and if the production is insufficient, the product becomes scarce.
Timely delivery is an essential parameter for evaluating the production department. To achieve its goals, the production department must maximize input resources. You can start HashMicro's Manufacturing Automation Software demo for free now.