Warehouse automation in Singapore automates the transportation of merchandise to, within, and out of warehouses to consumers with minimum human involvement. Warehouse automation in Singapore doesn't need physical or robotic automation; it often refers to software that replaces manual activities. It is no secret that investing in warehouse automation in Singapore is costly, complicated, and perhaps dangerous. But have you considered the expense of an ineffective warehouse? Over time, stock-outs, poor service levels, disgruntled customers, and other hidden expenses might harm your company.
Hash Warehouse Systems may assist in addressing business-specific difficulties and boost your competitive edge according to your budget and demands. Investing in warehouse automation in Singapore optimizes inventory management, reduces operating costs, and increases employee and customer satisfaction. For more information on price before using the program in your business, download the Warehouse Management System pricing scheme calculations.
Table of Contents
Also read: What Are a Warehouse and Its Purpose for Business
Improved Inventory Management Through Digitization and Artificial Intelligence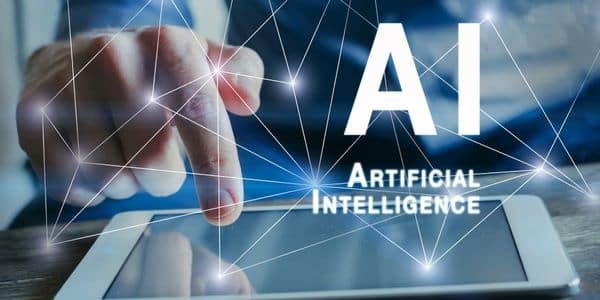 Your supply chain confronts some challenges, including unpredictable markets, impatient consumers, and an unstable supply network. Supply, demand, and capacity balancing are so complex that they can only be done manually with significant errors. AI-powered automation can combine market data, customer requests, real-time inventory levels, replenishment, and production lead times with improving Inventory Management. The extent of automation depends on your company's demands and might vary from simple optimization tips to complete autonomous control. Optimal inventory management eliminates overstocking and stock-outs, responds to market fluctuations, and enables just-in-time manufacturing and managing huge reference quantities.
Reduced Operational Costs Thanks to Robotization
You may maximize your (sometimes sizable) expenditures in automation by planning your warehouses properly. Robotic and automated systems help optimize storage space, minimize labor needs, and speed up ordering and delivery. Warehouse automation in Singapore may optimize storage space since safety criteria, such as aisle width, are unnecessary.
Lighting is unnecessary in 100% automated warehouses, which may save much energy in these circumstances of severe automation. Automation saves the most on labor expenditures, which may account for 50% to 70% of warehouse operating costs. Automating the picking process reduces order mistakes, increases throughput, and speeds up order delivery, making it more economical.
Also read: Manage Your Warehouses at Different Locations with Warehouse Software
Improved Working Conditions Through The Automation of Low Value-added Task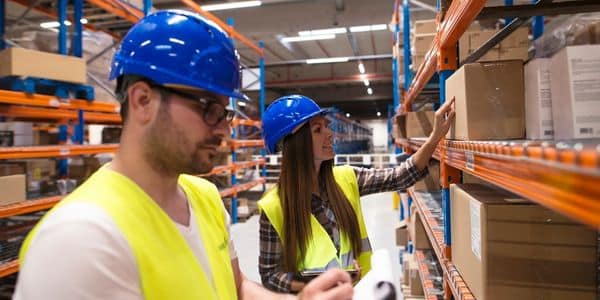 Automating the choosing process relieves your staff of repetitive and demanding activities. It lets them focus on value-added work, improving job satisfaction. In addition to allowing you to take advantage of training and expertise, this lowers staff turnover and recruiting expenses. Warehouse automation in Singapore may also handle demand alterations and hectic times like the holiday period.
By doing so, it is unnecessary to hire temporary personnel, who often need training and are challenging to find. Conversely, the system is slow down when traffic is stagnant, and there is no need for layoffs. Machines can operate continuously without much human interaction, never get sick or exhausted, and can function 24/7. Thus, downtime for maintenance is scheduled and not forced at an inconvenient moment.
Optimized Service Levels Through Warehouse Automation
Companies must become more reactive to please consumers with higher expectations. Products clients desire must always be available, and you must be able to supply them faster than it takes to say it. The customer's experience while purchasing has emerged as a crucial differentiating factor. Following clients through their buying experience and pleasing them at every conversion point (online, click & collect, in-store) is the key to success. With warehouse automation in Singapore, all points of sale are centralized, preparation and shipment time is decreased, and mistake risk is nearly nonexistent.
The returns procedure is automated and streamlined if a consumer makes a mistake or is unhappy with an item. We know that 95% of consumers who had a good return experience purchase again from the same seller. From storage through order preparation, including shipping and effective monitoring of client returns, HashMicro provides comprehensive logistical services. You gain from working with us since we are a logistics partner that has made investments in automation to serve your clients better.
Also read: Cloud Warehouse Management Advantages of Implementation

Conclusion
In conclusion, those are the four key benefits of warehouse automation in Singapore. Warehouse automation in Singapore serves a variety of uses in the daily operations of companies. Manual warehouse management could be a more efficient way to run a business. Much time is spent tracking the movement of items and the risk of loss owing to erroneous reporting or late order delivery. Warehouse automation Singapore automates the transportation of merchandise to, within, and out of warehouses to consumers with minimum human involvement. Monitoring commodities' entrance and departure may be more straightforward using Hash Warehouse Management Software (WMS). This tool gives firms comprehensive real-time information about crucial data they want for warehouse management, including inventory status and item allocation. You may start a free demo of HashMicro's Warehouse Management Software and learn the pricing scheme calculation.