Marketing, sales, business development, and accounting are essential to the operation of a business. It is not always simple to work on, notably accounting, which requires great precision. Now, however, technology has produced software that may assist businesses to automate their work, but with fewer errors. Accounting software implementation is one of the technologies that can be the solution to assist businesses in managing their finances. Many corporate operations can be made simpler and more effective by utilizing an ERP system.
The best ERP system includes effective Accounting Software to manage company finances, including cash flow management, journal entries, and reconciliation. An outstanding Accounting Software is also Peppol network-ready for streamlined invoicing management. Additionally, accounting software implementation is rather simple. The software would be ready to operate after installation, various customizations and configurations, and a few trainings. Here are some reasons why your business should implement accounting software.
Table of Content
Avoid Invoice Problems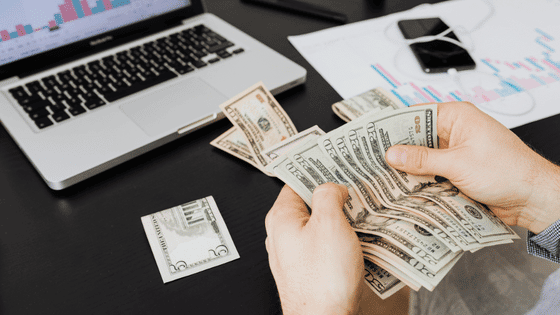 When establishing the financial health of a business, proper invoicing is of the biggest importance. Nevertheless, each step of the billing procedure has the potential for various problems and errors. Incorrect or missing invoices are one of the difficulties. Implementation of Accounting Software would simplify the sending and receiving of invoices and reduce the amount of errors. As a result of e-Invoicing network, it standardizes the procedure of sending and receiving invoices between two parties. As a result, sending and receiving invoices no longer presents any difficulties or problems.
Also read: Accounting System – Definition, Element, Benefits, Characteristic, and Feature
Make Accounting Process Easier
Accounting may appear difficult since it involves a great level of accuracy and thoroughness. However, the usage of Accounting Software provides companies with a number of benefits for their financial tasks. The program is useful for maintaining a record of the company's financial situation, including income, cash balances, accounts receivable and payable, and other information. If accountants were given additional assistance in recording and keeping track of all business transactions, the task's efficiency would increase significantly.
Because it has been connected with a number of Singaporean banks, the Accounting System can safely and automatically import all of your bank transactions. In addition, it may manage the payment of accountants. Therefore, there is no longer a need to worry about finding expert bookkeepers or accountants, as the user will just require a few trainings to be able to operate the system. Consequently, keeping an accurate record of spending will be considerably easier.
Improved Accuracy
There is always the possibility of making a mistake due to human error while handling a huge quantity of numbers, data, and transactions. Accounting software may be an effective solution to the problem of minimizing errors while simultaneously enhancing accuracy. Through in-depth analysis and accurate forecast, the system will give you with information on the present financial status of each business unit. Accruals and amortizations are also recorded and calculated automatically, decreasing the chance of human input-related errors. Automatic calculation makes the accuracy of the data is no longer a concern.
Also read: The Importance of Accounting Software for Businesses
Simple Access to The System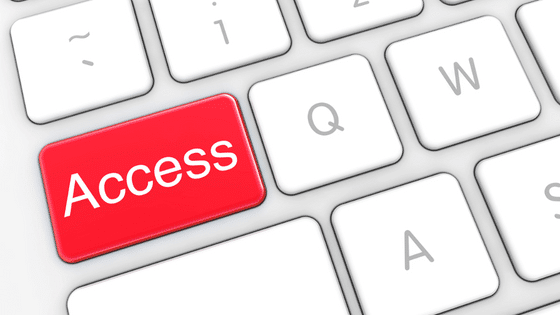 Currently, in the digital era, all works are easily accessible everywhere and everywhere. Implementation of Accounting Software enables users to monitor the financial status of their entire business, including income, cash balances, accounts receivables, accounts payables, and other financial accounts. With a cloud-based system that can be accessed via the internet on any mobile device with any web browser, data may be obtained in any circumstance. A mobile version of the program would greatly improve business operations. In addition, a good accounting system gives unlimited user licenses, so everyone in the company can use it with no additional expense.
Also read: 10 Best Accounting Software in Singapore Reviews – 2023 Edition
A better Corporate Decision
Each component and piece of information from each business operation, including accounting, is essential to the making of business decisions. Accounting is vital to decision-making since it involves the money of the business. In addition, precise quick reports are necessary for making choices in crucial or pressing situations. Therefore, accounting software implementation enables businesses to generate income statements, cash flow statements, balance sheets, capital adjustments, and so on in a matter of seconds. Obtaining accurate financial information in real-time enables companies to make better business decisions. In addition, it is possible to calculate an accurate income and expenditure prediction for a future period of time.
Conclusion
Accounting is a part of a company's operations that demands precision. Accounting Software implementation is one of the technologies that can help businesses manage their finances. With installation, some configuration, and training, all tasks would become more precise and efficient. It can facilitate the sending and receiving of invoices and reduce the number of mistakes. The tool is also handy for keeping track of the company's income, cash balances, accounts receivable and payable, and even automatically importing all of your bank transactions. Through in-depth analysis and precise forecasting, the system is able to deliver information on each business unit's current financial situation. Implementing accounting software enables businesses to make better business decisions. Additionally, all data is accessible via the internet on any mobile device and web browser. Contact us for a free demo of our accounting software and a discussion about your company's needs with one of our business advisors.