Every company requires order management so that the sales process can run smoothly. For that, there is a system that helps run order management, namely an Inventory Management System. This system is essential in any sector that uses it as it enables the company's sales process. Using an order management system (OMS) can support your company's overall sales process. It starts with making an order and continues through shipping and even returns. Therefore, your company's success depends on using a software-driven inventory management system.
Inventory Management Software can simplify order management and make the process efficient. This software is responsible for processing orders, storing, monitoring, and maintaining your items, and tracking items from point of purchase to point of sale. This software is centrally integrated with the ERP (Enterprise Resource Planning) system so that it can control the management of finished products, inventory, and finished goods that are ready to be sent to vendors or end consumers. In addition, it involves the administration of components and materials.
Also read: What Is Inventory Management System and Its Benefits for Business.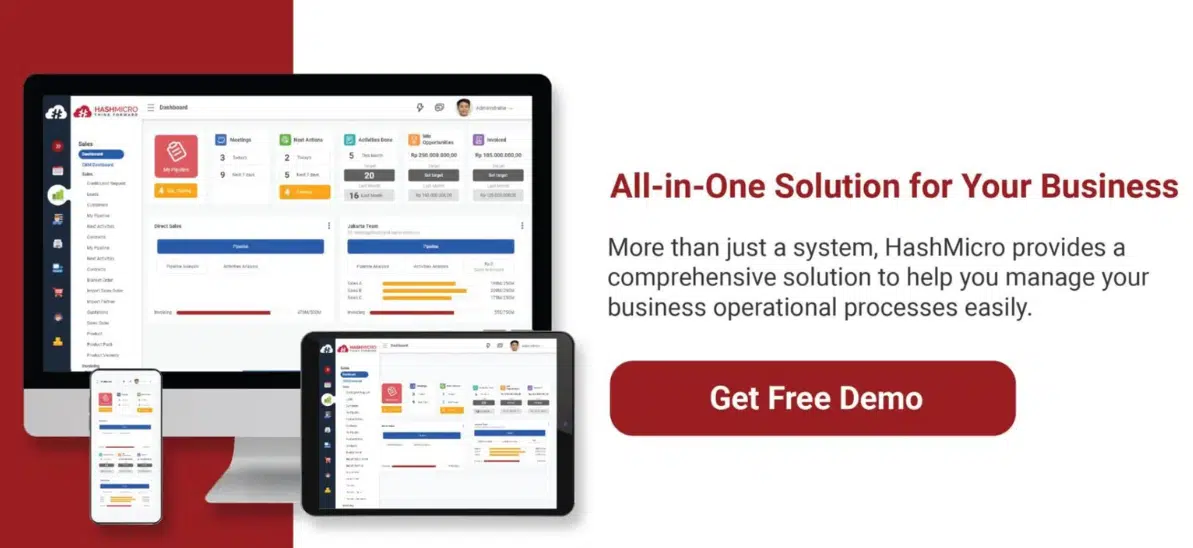 Table of Contents
What is Order Management System?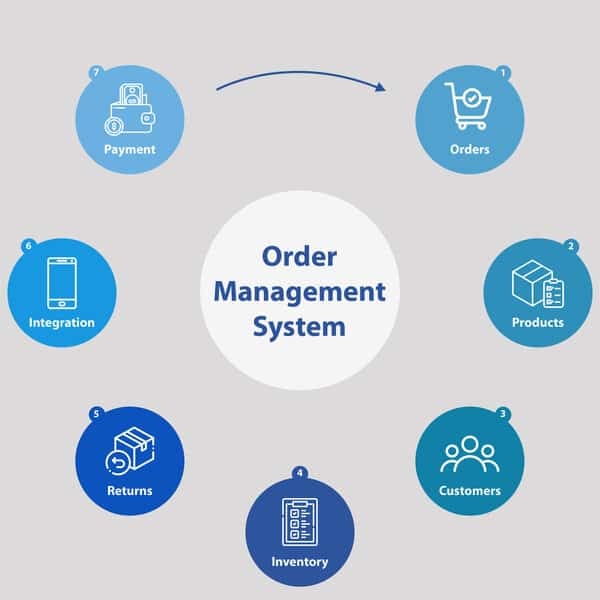 An Order Management System is a system that can assist you in managing and automating critical aspects of the procurement process that your organization goes through. The order will be launched with an automated system when the order is placed and a shipping method is selected. The OMS platform enables more effective order fulfillment, whether preparing items for in-store pick-up, delivering goods from the location that offers the lowest possible shipping rates, or both. 
Monitoring inventory levels, avoiding overstock and backorders, and managing other stages of the customer lifecycle, such as returns, are all made more accessible due to this feature's assistance. It makes it possible for your employees and customers to monitor and track each order from beginning to end, and it also helps you analyze the efficiency of the process as a whole.
What Does Order Management System Do? 
The Ordering Management System manages orders from multiple sales channels, including physical locations, websites, call centers, mobile charges, kiosks, and more. This simplifies the purchasing process for customers and makes it easier to manage orders and inventory system management. Every company has storage that needs to care for the smooth running of each process appropriately. Inventory management software integrated into the ERP system can facilitate the smooth operation of the process. 
With this software, you can meet demand with optimal inventory levels, monitor stock transfers, estimate inventory requirements, and optimize stock management across multiple locations. This will help you save time on your order management system, so you can focus more on growing your business. You can also reduce costs for inventory requirements as purchases become more controllable. And most importantly, you can ensure customer satisfaction by always increasing stock to be maintained.
Why is Order Management System Important For Your Business?
The Order Management System (OMS) provides various benefits that will work to your company's advantage. Order management can increase the efficiency of your process by automating many steps previously done manually. OMS have the potential to increase cash flow and business profitability, as well as customer satisfaction. Therefore you can improve the company's ability to process orders quickly and efficiently. In addition, the ordering process is adaptable within Order Management System to fulfill the customer's requirements.
In addition to this, OMS can support distributed order management. You will be able to fulfill orders that require goods to be shipped from multiple locations, the process returns either through the mail or in-store, and do all of this in the most efficient and cost-effective method – with OMS. Another advantage of using a system to manage orders is that it allows for the system's capabilities to expand alongside the expansion of your business's sales channels and sales volume.
Also read: Why is stock inventory management important in the business?
Conclusion
Inventory management is very important for a business to survive. Effective presentation of product stock data is important for both companies and customers. Moreover, it has been proven that your business will greatly benefit from implementing an order management system due to its many advantages. An example is automating the ordering process to increase efficiency. As a result, investing in Inventory Management Software integrated with an ERP system will give you a very high return on profits. Therefore, you will have an easier time managing your day-to-day business operations.
HashMicro is the #1 ERP software provider in Singapore. HashMicro Inventory Management System is designed to help businesses automate the management of their inventory, from company assets to merchandise. Cloud-based inventory management software is usually the preferred choice for SMBs due to its lower cost, easier implementation, and greater flexibility. You can customize your business needs with HashMicro's integrated intent management software. Contact us now and get a free demo!