When a landowner owns a property but lacks the skills to manage the commercial aspects of the property, they need a property manager. A property manager is a middleman between an owner and a tenant responsible for various activities, including property upkeep. If you're considering a career in property management, you'll need to understand what it contains.
This includes taking care of all the daily operations for a property, including collecting rent, handling maintenance, tenant complaints, and timesheet. Pick the best Timesheet Management System for your company. It may help you to boost the efficiency of the business.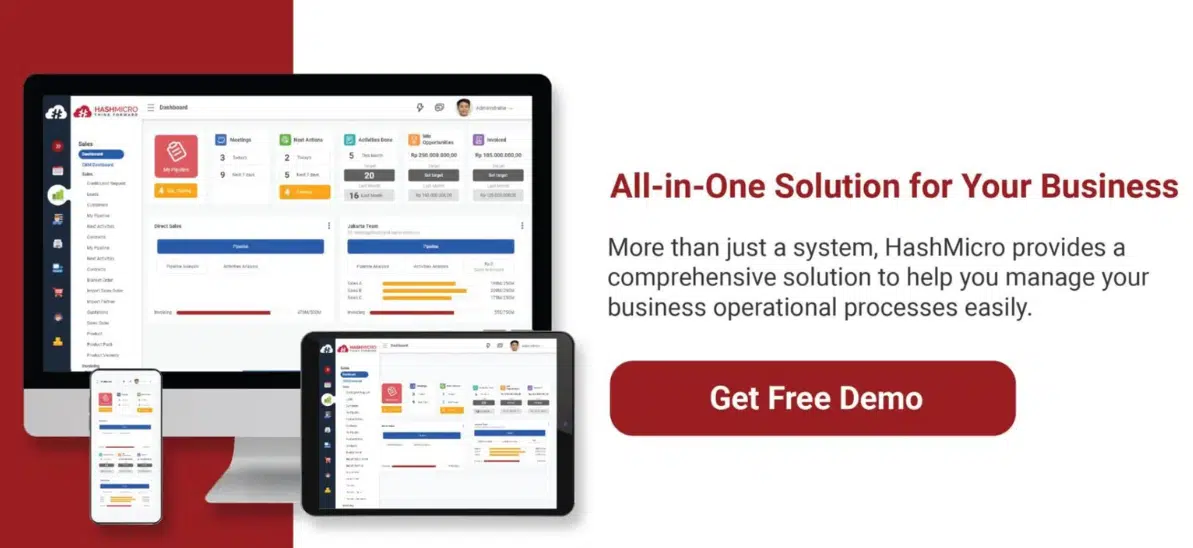 Table of Contents
What is a Timesheet?
A timesheet is a record of how much time an employee spends at work, on a given job, project, or working for a specific client. This data can be kept on paper, in a spreadsheet, or in a software system for timesheet management modules. A timesheet can be used to compute an employee's pay for the day, week, or month by noting when they start and end work and any breaks they take. This system delegates tasks to project teams and monitors the costs of multiple projects using a single platform, making it the best solution for implying this top-choice management software.
Timesheets are no longer solely used to compute payroll as project-based work has grown increasingly frequent. Now, people can easily monitor and track employee time usage per project and create analysis reports with the most complete Timesheet Management Software. Project or client-based timesheets are more extensive records that indicate the amount of time spent on each project or client, making them useful for billing and project management. HR professionals can utilize these timesheets to analyze the activities and the amount of time, which can help with workforce planning. With that, most departments can enjoy the benefits of Timesheet software.
What is the Purpose of a Timesheet?
Timesheets are an idea that rarely receives positive attention from employees. It's no different in the press, either. Timesheets often live up to their poor reputation: no one wants to sign a stack of papers only to "show" they worked on a task for several hours.
On the other hand, Timesheets can be a valuable tool for both managers and their employees. The key is to view the timesheet as a process with a clear purpose, provide everyone the option of following it regularly, and provide continual information to support the process. Timesheets can assist you in figuring out where you're spending time. They help you clear out jobs that take longer than necessary and make judgments about how to optimize your duties.
Your clients won't have to worry about regularly reviewing the status of their projects with timesheets. Timesheets also show you what projects your staff is working on. They measure worker efficiency by comparing the amount of time they spend working with the quantity of output they create. You can identify employees that perform poorly and cost your firm money using timesheets. But, you can also track your employee assessment performance more seamlessly based on the trackable KPI of each employee using the best HRM software in Singapore.
What Should Be Included in a Timesheet?
The following information in timesheet systems typically includes:
The User's Name: This is the individual name filling out the timesheet. Employee timesheets may be accessible to managers for completion.
Date: The most popular timesheets are weekly timesheets. Using the date field, you can go around the calendar and enter your working time for a specific week.
Project: Timesheets can organize jobs by the project to make it easier for the user to see what they're recording at a glance
Task: A list of tasks that have been assigned to the user but have not yet been recognized as complete.
Auto-totals: Columns and rows will total automatically to see how many hours you worked in a day. This aids both employers and employees in calculating total hours, regular hours, overtime hours, and double time for payroll purposes.
Lines on the timesheet that do not directly relate to tasks on the project schedule are also standard. These lines could indicate PTO, team meetings, and training, among other things. These duties eat up time over the week, although they don't always immediately contribute to a project.
How to Make a Timesheet?
You can create and use Timesheet software in a variety of ways. A tangible, paper-based timesheet is the most basic. Physical timesheet templates save money, but they can cause problems like misplaced timesheets and difficulty searching archives.
You can create electronic timesheets with a breakdown of tasks, projects, and more in Excel or Google sheets. Using an Excel timesheet template improves the payroll process and saves time. However, it might be unprofitable because it requires additional time spent inputting data and shepherding the timesheet through departments.
Online timesheets are the third and best alternative, as they display your team's logged hours in real-time. Timesheets can be auto-filled when tasks are performed, and recurring work from the previous week can be copied. When timesheets are ready for review, a manager can be contacted. Once authorized, they can be locked, establishing a smooth procedure that saves time and money.
Best Employee Timesheet Software For Efficient Time Management
In work management, timesheets are very important. For example, determining if the outcome is worth the effort and calculating wages and other costs. Fortunately, thanks to various online timesheet tools and programs, keeping track of your work hours has never been easier. You may track your work with a timer, get complete work reports, and produce automated and professional invoices in addition to time entries.
Timesheet applications fall into simple employee time tracking apps and sophisticated job management solutions. So, the choice is yours: integrate the simple app with your other tools or choose end-to-end business management software that includes all of your required capabilities. Here is the list of the top choices of software and tools that you need for timesheet management:
HashMicro
This is the best Timesheet Management System to boost efficiency for your company. You can easily monitor and track employee time usage per project and create analysis reports with the most complete Timesheet Management Software. This is an all-in-one platform because it can delegate tasks to project teams and monitor the costs of multiple projects.
HashMicro can monitor work hours, meeting hours, and overtime to analyze your employees' productivity, manage workers' salaries and bonuses according to worker productivity as recorded in the system, and easily record employee attendance using biometric detection tools such as fingerprints. This integrated system can also quickly analyze your employees' timesheets through comprehensive reports with various diagrams.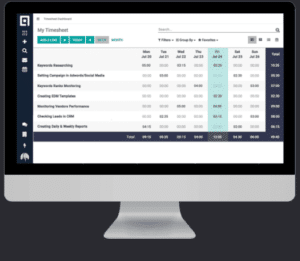 Scoro
This system provides you with all of your tools for effective time management, team communication, reporting, and billing. Scoro, on the other hand, is an all-in-one business management tool that lets you manage projects, clients, and funds. It can replace all of your current tools and save your money. What's unique is that it allows you to do so much more than measure time and log work. This system combines task management, project management, and CRM, allowing you to manage your company's activities.
Hubstaff
This system is an online timesheet tool that makes it simple to pay employees for completed work. It has over 30 integrations, allowing you to seamlessly integrate it with your existing tools. This tool will enable you to monitor your remote employees by taking screenshots and measuring activity levels. The mobile app also allows you to track time spent working or driving and GPS location tracking.
Beebole
BeeBole Timesheet is a timesheet software and business intelligence app for small, medium, and big companies. Managers may measure staff time with BeeBole Timesheet to limit expenditures and monitor budgets. Because of its simple yet highly adjustable reports and modules, BeeBole Timesheet appeals to businesses of all sizes. The mobile app is also compatible with all devices and operates offline. BeeBole is available in eight different languages, which is worth noting.
Timesheets.com
It is a primary timesheet tool that lets you track time using timers or manually entering data. You can also get reports and create various bill rates for each employee. If you're a freelancer, you should check it out because they have a free option for you. They include different timesheet management capabilities, including billable time tracking and task costing, requests, calendar, use, and reporting, time and expense tracking on the go, as well as reimbursable expense tracking.
Avaza
It allows you to set a timer on your device and track how long you spend on each task. It has several automation and project management tools in addition to timesheets. Its best features are time entries on invoices, timesheet approvals, and expense tracking & transparent billing.
Conclusion
Timesheets have been used to prove that persons have completed their tasks in most circumstances. You can see how things might get messy when it comes to trust and accountability. This can make an environment where employees believe their time records are more essential. It doesn't feel right that your superior's supervisors watch or track you.
Furthermore, there is no apparent encouragement to be more productive at work. If the purpose is to track your time, there's no reason to look for a better alternative. If there's a more excellent vision behind the procedure, it's even conceivable to log more hours. It could lead to shady conduct and more prices for the same amount of work. You can also produce printed timesheets using the most advanced online tools like Timesheet Management System.
Our software consists of a timesheet and project management software to create a comprehensive application that manages projects and time. Get a free demo today to see how much more effective you can be when you combine time management and project management. You can also get a pricing scheme calculation for free and consultation of your company's needs with our business experts by clicking here!