Crowdfunding creates an opportunity for a business person to raise substantial funds from anyone who wants to invest funds in the idea of business being offered. Along with the rapid development of technology, various creative and innovative ideas are increasingly emerging in the business world.
However, in the business world this creative and innovative idea is not enough if there is no capital. The way that is now quite popular is applied to realize various creativity is by crowdfunding. Crowdfunding is a method of raising capital through collective efforts from friends, family, customers, and investors. This approach leverages the collective efforts of a number of individuals through an internet base within a network of crowdfunding platforms or social media, as a tool of greater reach.
Monitor all sources of business capital by using Accounting Software from HashMicro. HashMicro's financial applications can automatically import and securely reconcile all your business bank transactions. That way, human error becomes able to avoided so that calculations become accurate.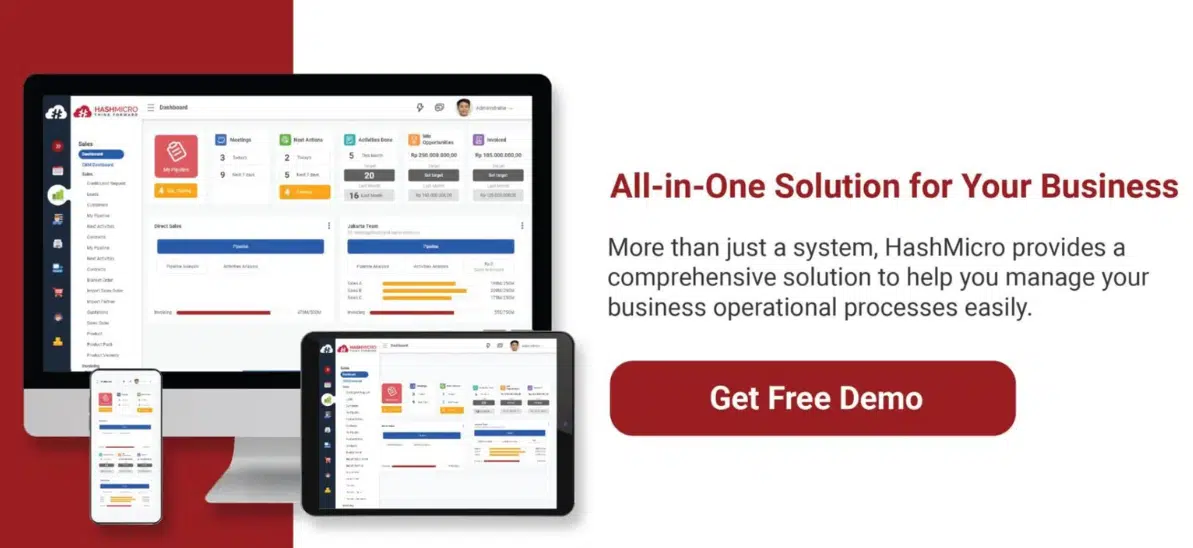 Table of Content
What is Equity Crowdfunding?
Equity crowdfunding is raising funds for a project or venture by some people, usually done through an online platform. The Equity Crowdfunding system is like buying shares, so it is different from the peer-to-peer lending system, which only lends funds. 
Equity crowdfunding (ECF) is almost the same as a capital investment in the capital market. Some issuers or companies offer shares, providers of crowdfunding services, and investors. The difference is that the issuer is offering shares with the ECF system to sell shares directly to investors through an online electronic system. Those given the disbursement of funds called the issuer, a start-up company with a total capital of not more than 30 billion and is not a public company.
Also read : Investment Ideas for Companies During the Coronavirus Crisis
Reporting from Investor.id, the publisher must also be in the form of a Limited Liability Company (PT) and not a company controlled either directly or indirectly by a business group or conglomerate. The issuer will make an offering of its company shares through a crowdfunding service provider. After that, investors can buy shares of the company that offered at that time.
To forecast expenses and income generated from the goods or services you purchase by integrating the Purchase System with the Accounting System.
Sharia Crowdfunding
Sharia crowdfunding is a crowdfunding platform designed to meet sharia principles, a collective effort (individuals and or organizations) to collect or raise funds to fund projects (including startups), provide personal or business financing, or other needs through an internet platform following sharia principles. 
Sharia crowdfunding uses a sharia contract between the giver and the recipient of the financing. This contract does not use interest or other usury-related matters. In addition, the object and purpose of the funding being funded is also something that must comply with sharia principles.
Types of Crowdfunding
In general, there are three types of crowdfunding that you can apply. Here are the types you need to know; 
Donation-based
This type is in the form of a fundraising campaign for humanitarian issues such as education assistance, victims of natural disasters, and charities. However, the owners of capital who have participated cannot be refunded from donations. 
Reward-based
In this type, investors will get rewards in the form of prizes for company products or services.
Equity-based or investment
Unlike the previous two types, this type promises a return on capital in the form of equity shares. The owners of money can become part owners of the company and get a return on their investment.
Also read: 5 Advantages of Cloud CRM for your Business
Crowdfunding Benefits
In addition to easy access, enter a more extensive network of lenders on the online platform. To manage projects efficiently and process all progress you can use Cloud ERP Software. Crowdfunding also has several benefits that are many and help your business, such as: 
The most important use: wider reach
The crowdfunding platform makes it easier for business owners to find investors interested in developing funds, then it can also facilitate interaction and share campaigns related to fundraising.
Opportunity to do the business introduction
Crowdfunding can help broaden your business introduction from your fundraising campaign by providing information that highlights the business you are building. For example, the attractiveness offers target market to the value of the company. 
Another benefit of crowdfunding is marketing
Campaigns from fundraising you can share from various channels and platforms such as social media, email, to other marketing strategies. This is done so that the fundraising you do through the crowdfunding platform can be fulfilled in accordance with your target. In addition, when you monitor crowdfunding campaigns then you can also market your business website to potential investors.
For the convenience of other marketing activities, use HashMicro's Marketing Automation Software. With our application, create and send marketing campaigns you can do more on target. You will no longer feel the hassle of tracking each performance of each campaign through in-depth reports that can configure it according to your business needs.
Concept validation
Next, the thing to do is to introduce the concept of your business or business. Explaining your business concept to the public will provide an excellent opportunity to improve the idea of your business offering. When potential investors have an interest in funding your company, you can directly convince them to help your business. 
Conclusion
Crowdfunding can be an alternative way to get your business capital because it creates an opportunity for a business person to raise substantial funds from anyone who wants to invest funds in the idea of business being offered. 
Crowdfunding projects, known as share-based, meaning that investors can become shareholders and receive dividends. Then, it also reward-based, which means that investors will get products from the funded project when launched or get a prize from the investment.
HashMicro is a project management software provider with the most complete features that can manage projects efficiently, process project-critical information, and maximize cost absorption to get projects completed as planned. Schedule a free demo from HashMicro now to experience the transformational power it brings to your operations.