As a professional worker, it is important to get your audience interested in the vision you provide. Pitching is a strategy for communicating new ideas and gaining audience support for the ideas you're delivering. To be able to optimize pitching, you can also use a sales management system that can increase the productivity of the sales team.
Applying to pitch can help you get customers, business partners, or potential investors. You can apply pitching strategies to the selection of effective approaches.
In this article, we discuss business pitching and offer powerful strategies. As for additional tips to avoid beginner mistakes that make pitching less attractive.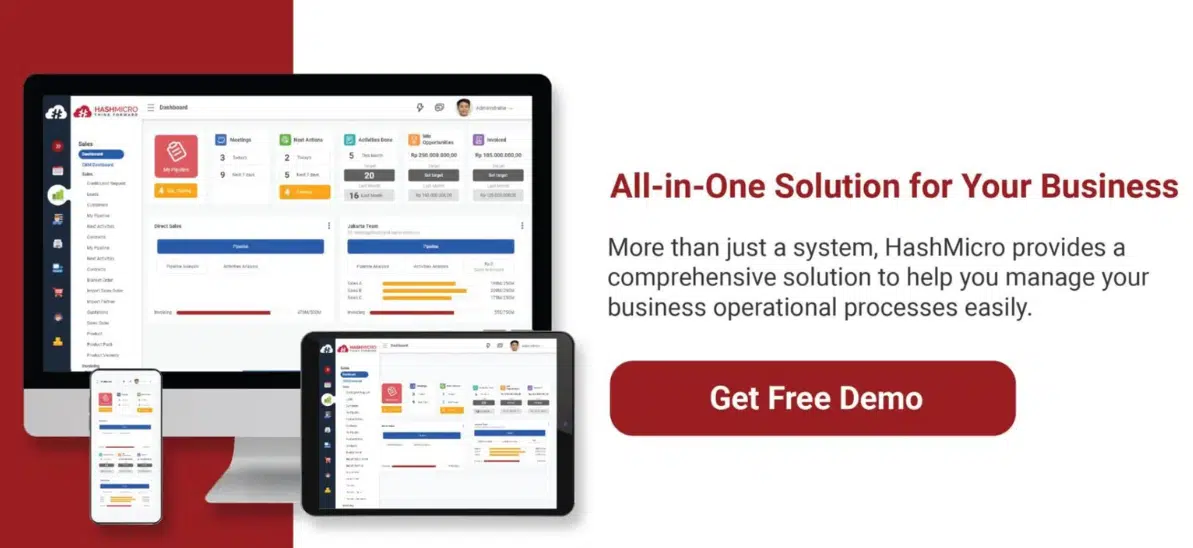 Table Of Contents
What is Pitching?
In short, pitching meaning is the activity of convincing others. In the business world, the function of pitching is to convince other parties, such as prospective clients, clients, business partners, or potential investors.
One of the examples of pitching is when you pitch your business products to potential customers or pitch a startup business to potential investors. A business pitch needs to give your audience a clear understanding of your plans or goals to make a purchase.
The practice when pitching is that you must gather and share with your audience relevant research or provide an engaging vision. When you perform effectively, you can motivate and persuade your audience to follow your idea and make it happen.
The main purpose of pitching is to introduce the brand, product, company, or service you have. Usually, doing a short presentation to an audience is a common way of pitching.
Effective Pitching Strategies
Pitching needs to have experience and practice. The result of pitching can be only 10% successful. So you need to know the powerful strategies to increase customers, including:
Deepen client issues
The first step, know your audience. It is impossible to start pitching and the next step if you do not know your audience.
Find something that could be a wedge between you and them. You can start by finding out your audience demographics, including age, gender, culture (knowledge, behaviour, religion, education level, and so on). When you are done on understanding the client, you can start to develop a project that fits the client's needs. In order to optimize the project, you can use a project-based ERP system that can manage projects efficiently and can process important project information.
Whether you are pitching with a client, investor, or peer, you will need to adjust your body style, language, or appearance accordingly. Next, you can find out what they believe is right or wrong for certain values.
Use information data in your submission
Present your submission using data. Data can tell you more about your audience to see what percentage is your target.
The information you provide to your audience will have a higher trustworthiness impact. The audience's confidence in the pitching you provide is more likely for the audience to consider you.
According to Forbes, it's advisable to choose the data you want to display selectively. It would be better to make one slide at a time the theme of the conversation.
If a statistic is important enough to convey to your audience, it deserves to be on a separate slide. As much as possible also to create graphics or diagrams that are easy to read.
Using visualization
Displaying data with graphics or infographics is an easy way to add visual interest to your presentation. When pitching a product or service, you can better engage your audience by allowing interaction with it.
This approach gives them a more realistic understanding of your ideas and the values they contain. You can also create a video demonstration.
Convey pitching clearly
Interesting content is certainly a good thing. Even so, pay attention to the way you deliver during the presentation. If the way you communicate is smooth, you can practice articulation and pre-presentation practices with the "Grandma Test" method. This method is very effective to prove whether or not your presentation is good.
Also Read: Business Communication — Understanding, Purpose, Process
That way, grandmothers (even young children) should also understand what you're saying or understand the outline of your idea.
Applying the "Grandma Test" method is to practice in front of others who are not co-workers or one department. If they do not understand, then how you explain your idea isn't clear enough for ordinary people to understand.
Highlight interesting points at the beginning of the presentation
The delivery of ideas should appeal to the audience. If you don't manage to have their first impression, you have lost the momentum to be able to continue with the audience's full attention.
So you have to make sure the audience has 2-3 of the most important info about your idea in the first 30 seconds of the presentation. Provide a "map" of the presentation's flow and provide "signs" during the presentation to signify the most interesting aspects of your pitch.
Do not linger!
Time is money. Don't let them think that you've wasted their time when they have other work to do.
According to PGI, you're enough to present your idea in 15 minutes. Use this short time to directly focus their attention on the most important talking points without rambling.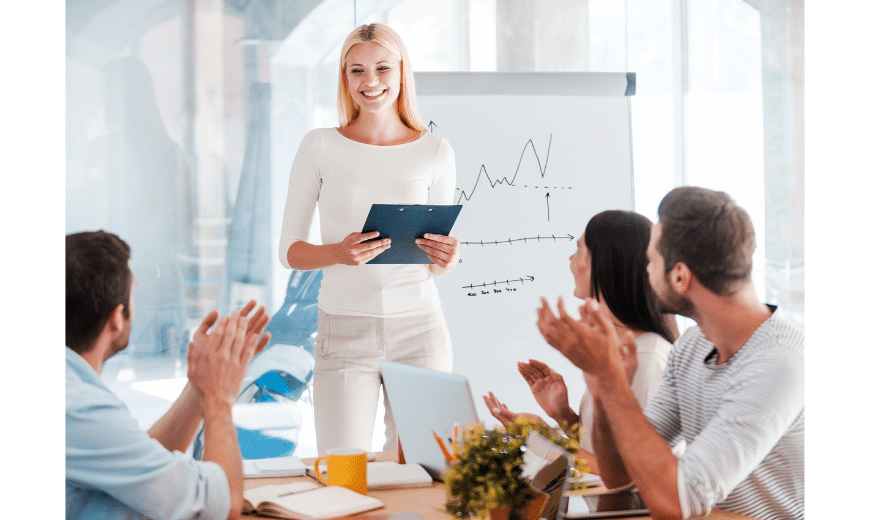 End with a Call to Action (CTA)
Your audience is too busy to figure out what they should do next. So tell your audience what to do.
Adjust the needs of the CTA to the needs. You can insert a CTA in the middle or end of a presentation. Make sure the invitation is so loud and clear, do not make a variety of choices.
This invitation makes a big difference between you and the other presentations. A CTA is a door to the next destination you expect. Make sure you can benefit or solutions to the audience to allow you to head them persuasively.
Things That Make Pitching Unattractive
Once you know the strategies for your pitching process to be successful, avoid the following that can make your pitching unattractive to the audience:
Less attractive delivery structure
Check your structure and storyline, value yourself, and ask for feedback from your boss or related associates before starting a presentation with a client. Stories are a very important part when introducing yourself to others, especially when pitching.
For prospective clients to understand the ideas related to the products and businesses you run, you must tell them with a clear, demanding, and easy-to-understand story.
Less in-depth research
When it comes to practice when presenting, pitching in front of potential clients means you have to know your product. So, you have to do in-depth research related to your product or business.
Of course, research will generate confidence for you when conveying ideas, and the audience can understand the whole about your product.
Giving too much information
With regards to the time, you have only a little, so use that time proportionately. Do not let you over-consume your audience's time.
When preparing, try to examine the content of your ideas and make sure to discard unnecessary story structures. Avoid providing multi-interpretive information that can open up opportunities for misunderstandings.
Also Read: Partnerships: Definitions and Tips for Finding the Right Business Partner
Conclusion
The concept of pitching is an opportunity for you to bring more to your audience, whether for potential customers, potential investors, or potential partnerships. The results you will get may be less than 10% of the total audience, so you need to implement a powerful strategy to increase the presentation of output results.
You can maximize the chance to increase leads and profit. Your business can use software that can provide solutions to increase lead conversions. HashMicro has The Best CRM Software that can identify potential prospects more easily.

We have provided solutions to hundreds of major companies in Indonesia and Singapore with integrated software, including accounting, purchasing, inventory, and HRM systems. Switch to HashMicro and increase your business lead conversions and profits. Click here.