Property management is the process of overseeing and managing commercial and residential real estate properties. This includes managing all aspects of a property's everyday operations, such as collecting rent, performing maintenance, and dealing with tenant complaints, among other things. The extent of property managers' responsibility is determined by their lease agreement with the landlord.
A landlord, for example, can employ a property management agency to assist with one activity, such as collecting rent, or they can specify that they want them to handle all of their property's commercial activities. Real estate investors can make a lot of money from rental homes. A rental property is a significant time commitment. You must keep up with routine maintenance and communicate with the tenants during their lease period to assure their satisfaction. This can be a very inefficient use of time if you have many rental homes or a separate full-time job. This is when the property management system enters the picture. Download property software pricing scheme calculations for your overview.
Property Management in Real Estate Industry
There is a lot that goes into owning a successful rental property that generates cash. The majority of real estate investors just do not have the time or resources to manage many properties at once. It is for this reason that property management system and firms exist. When you employ a property manager, you are removing part of the burden from your shoulders. We'll then go over the breadth of their obligations in greater detail.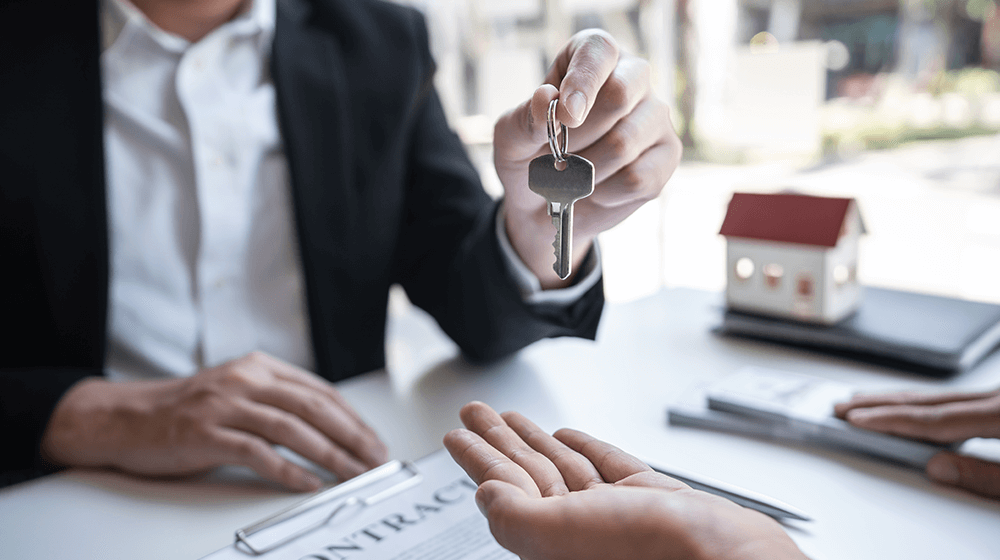 Property managers provide a comprehensive variety of real estate services related to the care and upkeep of one or more rental properties. Their mission is to ensure that your investment property is a success at a high level. You can see how many tasks property managers must be able to juggle at a look. Furthermore, most property management experts are familiar with property management software, which allows them to automate much of their job. It's considerably easier to manage front-office activities and balance other daily operations when you use a property management software system.
What You Can do to Manage Your Property Company
When you buy a new house, the first thing you should do is get to know the house and all of the systems that make it up. Each system in your home has a set servicing frequency and lifespan. When you're renting out your house, the last thing you want to happen is for one of these systems to fail due to a lack of preventative maintenance or care. If you rent out your house as a vacation rental, you should budget to reinvest a portion of the cash you generate during the year. This will ensure that your home remains in excellent condition when you rent it out. Remember that the more visitors you have, the more "usage" your house, condo, or apartment will get. This is especially true if you own a high-end home that people are willing to pay top cash to rent.
Here are 4 of the Best Property Software that will Eliminate Your Property Management Obstacle
Property software is a tool that provides functionality to plan and execute projects from beginning to end, while automating materials planning, production tracking and scheduling and product lifecycle management.
HashMicro Real Estate Property Management Software
This powerful real estate & property management system can help you retrieve comprehensive details about real estate and property so that stakeholders, agents, owners, and investors may have a complete insight into their business. You can track property availability and manage its booking schedule automatically through the booking portal. You can also access the database of prospects, leasing contracts, agreement letters, and others in one centralized database. With automated administration tasks, you can optimize sales or leasing conversions easily. Recurring invoice can be created and sent to the recipient automatically as well using this advanced software.
UGuide Media
Services like Home Manager and Breezeway enable home owners and property managers to better track home systems and take care of preventative maintenance. Leading property management companies like Joseph and Feldhusen's InvitedHome with its HomeCraft Software, have developed proprietary systems over the years. The point? If you're considering a property manager, figure out what type of software they're using to manage the home's servicing.
Rooftop
Rooftop is an all-in-one email management, team collaboration, and project management platform. This web-based solution is designed to streamline internal communication, task management, and customer support. Rooftop provides tools to increase team productivity, such as a shared email inbox, canned responses, intelligent search capabilities, automatic routing, reporting, and more. 
Oncite
OnCite is a cloud-based property management solution that helps businesses track and organize information relating to their portfolios, properties and assets. The solution is designed for large and midsize property managers and serves a variety of properties including corporate, medical, industrial and others. OnCite offers a contact management feature that helps users to link tenants to their lease abstracts and properties. The solution also provides a dashboard that allows users to view open work orders, expiring leases, vacant properties and due notices.
Conclusion
Developers are leaping through hoops to meet customers' wants and expectations throughout the journey in order to stay competitive. This includes the internet search, booking process, interaction and experience on-property, and post-stay social media comments. Property management software comes in handy in this situation.
Even if ready-made solutions exist, they cannot compare to a custom property management system. Customized solutions can be extremely beneficial. The most important is management software that is tailored to your individual business requirements. It will improve your buyer's demand, leading to more loyalty and improved revenue, in addition to decreasing time spent on administrative labor. Do you want to create a custom property management system for your company? To acquire a technologically advanced and cost-effective property development solution, contact us today! You can also get a free demo and consultation your company's needs with our business experts by clicking here!