One of the most challenging aspects of running a business is supply chain management (SCM). Especially for organizations with a complex network of business activities, supply management will be more difficult. If this stage can't complete correctly, errors will arise, eventually leading to higher manufacturing and distribution expenses. Because manual control is prone to errors, SCM requires effective supply chain management.
Companies also have to deal with the demands of the times, such as how to use fast-changing technology, come up with new ideas all the time, mass-customize products, and so on. Because of this, SCM software is used more often. In addition, SCM has become standard practice at the organization due to its ability to reduce errors made during the manufacturing and distribution processes. Check out the following article to learn more about SCM's meaning, how it works, and why you should use it.
What is Supply Chain Management (SCM)?
Supply chain management (SCM) involves overseeing the movement of products and services, encompassing all stages of production from raw materials to finished goods. Thus, the company needs particular strategies to manage the supply chain to increase productivity. SCM is the management of the business activities that run the supply chain, including goods and services. Companies that already have a lot of profits and also a lot of work to do usually use SCM so the supply chain can run smoothly. 
According to Accenture, 70% of Chief Supply Chain Officers believe supply chain management will impact customer service by 2020. SCM is the company's backbone, so its management must be top-notch. Manual procedures are more prone to errors, and even minor errors can have significant consequences. The company is using SCM software to manage the supply chain in their company, which is a big change from before. SCM software can help you do some operational activities, including forecasting and planning, logistics, service and asset management, and procurement.
Supply Chain Principles
Supply chain management involves synchronizing the movement of goods or services within and between organizations. This can be a complicated process in manufacturing companies that requires coordination between multiple parties, including those involved in product design, production, marketing, and accounting. It's not just about managing the physical flow of products. To effectively manage the supply chain, there are seven principles that one should know. Which of these principles consist of:
Customize the logistics network to suit different consumers.
Categorize customers based on their specific needs.
Monitor market trends and utilize the information to forecast demand accurately and allocate resources optimally.
Manage suppliers in a strategic manner to decrease the costs of materials and services.
Enhance product and service differentiation by bringing them closer to the consumers and speeding up the transformation process throughout the supply chain.
Utilize technology strategies that support decision-making hierarchies and provide comprehensive information about products, services, and data flows within the supply chain.
Implement performance measurements across the supply chain to improve the quality of service to the end customer.
Function of SCM
SCM has several functions that can help companies manage products and materials accurately. The main function of SCM is to convert raw materials into a finished product that can be sold to end consumers. Generally, the primary function of supply chain management is related to various physical costs such as material costs, storage costs, production costs, transportation costs, and others.
Furthermore, the function of supply chain management is as an intermediary between the market and the supply chain. In this case, SCM aims to ensure that the supply chain in the market has been well distributed. The final function of SCM is to control and provide instructions to comply with established work standards. This is necessary so that companies can keep up with market developments by hearing consumer aspirations regarding the supply chain products available in the market.
In addition to facilitating company management, you also need to know other benefits of SCM for the company. Supply chain management can facilitate companies in solving problems in the supply chain so that the distribution of goods can occur effectively and efficiently. In addition, SCM can facilitate the flow of production and distribution processes to be more effective and efficient.
Types of SCM
There are several types of supply chain management strategies that companies can use to optimize their operations and meet customer demands. The six types are:
Agile Supply Chain Management: This approach emphasizes flexibility and responsiveness to changing market demands. It involves having a highly adaptable supply chain that can quickly adjust to changes in demand, customer preferences, and market trends.
Lean Supply Chain Management: This strategy aims to minimize waste and reduce costs by optimizing production processes and inventory levels. It involves streamlining operations and eliminating non-value-added activities to create a more efficient supply chain.
Efficient Supply Chain Management: This approach focuses on reducing costs and maximizing efficiency by optimizing the flow of goods and services. It involves minimizing inventory levels, reducing transportation costs, and improving production efficiency to increase profitability.
Responsive Supply Chain Management: This strategy emphasizes speed and responsiveness to customer demands. It involves having a highly agile supply chain that can quickly respond to changes in customer needs, preferences, and market trends.
Green Supply Chain Management: This approach focuses on sustainability and environmental responsibility. It involves reducing carbon emissions, minimizing waste, and using renewable energy sources to create a more sustainable supply chain.
Service Supply Chain Management: This strategy focuses on delivering superior customer service and support. It involves having a highly responsive supply chain that can quickly and efficiently address customer needs and concerns.
Each of these strategies has its own advantages and disadvantages, and companies may use a combination of approaches to optimize their supply chain operations.
Why is Supply Chain Management Important?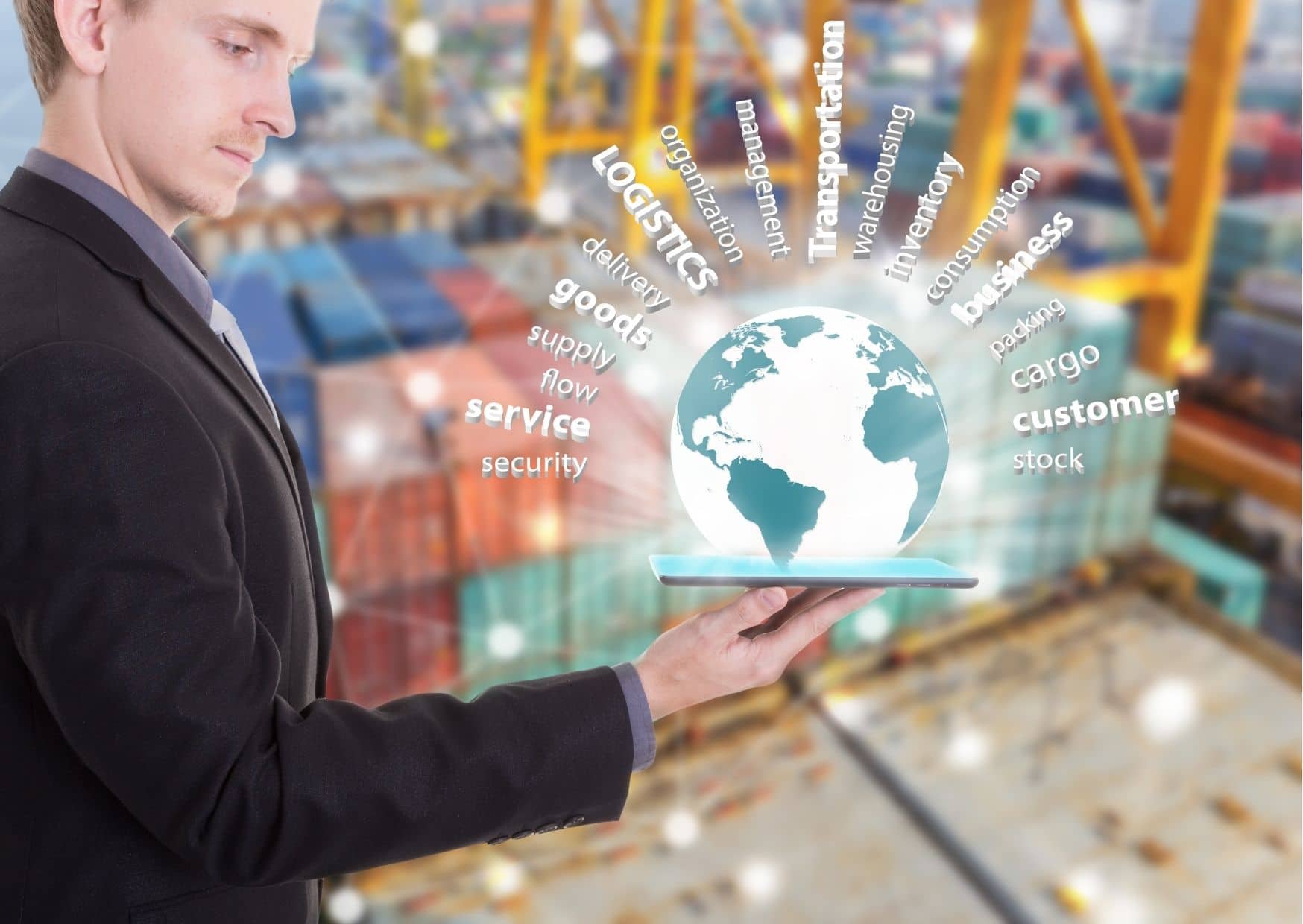 Large business scale causes production to distribution activities are also increasing and complex. Companies need to be able to efficiently and effectively coordinate their supply and demand, so they need SCM. Raw materials and other inventory goods also play a big role in how a company serves its customers. Thus, supply chain management performance must be good so that problems arising from supply chain complexity do not occur. Having problems with the supply chain is one of the company's worst nightmares, so improving SCM performance means cutting production costs, which will help the company increase its profits.
Five Parts of SCM Activity
Supply chain management encompasses all processes from the time of raw materials to the finished product. All these processes are interconnected, so coordination between operations is essential. Suppose you have a good supply chain management process. In that case, you can cut production and delivery costs so that your company and your customers will get a lot more for your benefit. The SCM process can be divided into five parts:
The plan or strategy
In the beginning, the company must prepare a plan and ensure that the stock is still available. The manufacturing process is also vital in components because it will affect stock inventories. Inventory management software and software manufacturing applications can keep track of stock inventory and manufacturing.
Also read: 6 Benefits of ERP System Inventory Management for your Business
The source
The company requires reliable suppliers to ensure quality materials. Vendor selection must include efficiency and affordability. As a result, we need to do a suitable vendor selection procedure to get vendors as we hope. Currently, supply chain management software already has a vendor selection application that suits our company's needs so that the selection will be more effective.
Manufacturing
Many things need to happen before you can make the finished product: Production. It is one of the essential things in every business. The production process is very complicated for every company because many people work on it. Production processes that can't finish optimally will only increase production costs and waste time and effort. It will be a problem for manufacturing companies. You can solve this problem by using Software Manufacturing Automation so that production activities will be more optimal through scheduling and monitoring the use of resources automatically.
Delivery and logistics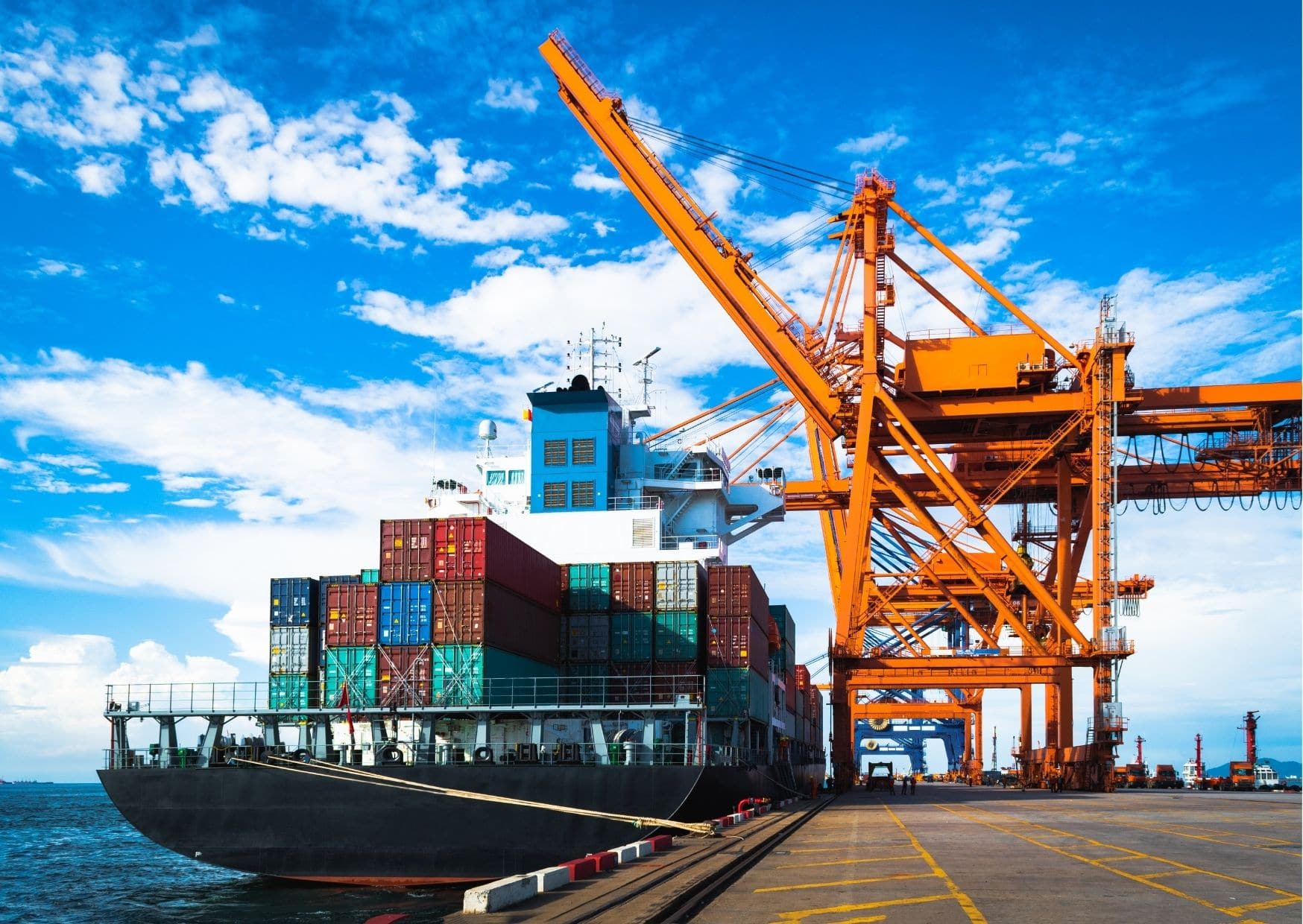 Delivery of goods to customers is an activity that is no less important for the company. So, shipping goods means that the brand's image could be at risk because it could change the customer's expectations. We need transparent delivery to monitor the delivery of goods and ensure the goods reach the customer safely. It's also a big part of supply chain systems. It can be dangerous because it can stop previous processes from working. Booking, transportation, and logistics analysis are all part of the logistics process.
The complexity of this process requires supply chain management software to strategize the delivery method and route that best suits the company's goods and services. With that said, delivery management software can benefit your business once the package reaches the last mile. Additionally, utilizing a Multi Stop Route Planner app can optimize the efficiency and effectiveness of your delivery routes, ensuring timely deliveries and maximizing customer satisfaction. Often, the last mile can make or break your delivery schedule.
Return System
Every business will get complaints, and we have to handle them the right way so that customers don't get the wrong impression. Complaints are usually related to damaged goods or goods, not by the order. Returning goods after delivery is a post-delivery activity that will focus on customer support. We need to keep the relationship between customers vital. This post-delivery activity also can affect the loyalty of customers. So it takes additional service planning for customers who find problems related to the goods they order.
Also read: 7 Ways to Keep Your Customers Satisfied and Loyal
Benefits of Supply Chain Management
Good supply chain management has been shown to boost productivity. So we won't longer waste our energy or time. In addition, the main reason to use supply chain management is to be able to cut production costs, which means profits will go up. The plan of the company that already uses SCM software will run smoothly. Also, we can see the data automatically through the application. 
Control of system capacity will also become more accurate. When there is more demand from customers, you need to have enough space. With good SCM performance, they will be able to adjust their capacity according to changing demand needs. Another benefit is better customer service. Good SCM will build relationships between consumers and companies. Later, there will be trust, which will affect the increase in demand in the future.
Example of Supply Chain Management
To facilitate you as a business actor in implementing a supply management system in the company, the following are two examples of SCM.
SCM in a service company
In a company that provides healthcare services, such as hospitals, the products provided are certain medical treatments, inpatient facilities, medicines, and hospital kitchen ingredients. This planning component can be decisions that the company will take regarding the provision of these services. With supply chain management, this will be useful for various services provided by the hospital. This includes direct service provision at the hospital site using online methods, source and inventory also play a role in searching for credible drug suppliers, and finally, in providing ambulances as a transportation component.
SCM in goods company
In a goods company, SCM plays a significant role in it. This is because SCM is closely related to the provision of goods. An example is a food raw material company. The supply chain management team must be able to plan how the raw material models, variants, packaging, and distribution locations for these food raw materials will be handled.
Conclusion

Supply chain management is a series of essential activities that the company does. With a good SCM, everything from managing raw materials to making finished goods will run efficiently. Not only that, but the quality of the products produced is also the best. Also, the relationship with the customer will work out well. In addition, the most crucial thing in SCM is the efficiency of the production process to distribution, which will also increase the company's profit. So, the company needs to make sure that all of its supply chain management activities go well.
Large companies no longer do SCM tasks manually. This is because it could make mistakes that could be bad for the company. Hashmicro's supply chain management software comes with all the features you need to plan, control, and manage your company's supply chain effectively.