Startups are known for their agility, rapid growth, and entrepreneurial spirit and it is crucial for them to establish a robust financial foundation. For that, some of the best accounting software for startups emerge as an essential tool, offering them streamlined and efficient financial management. By providing comprehensive features, the ability to automate various accounting tasks, and real-time insights, startup accounting software becomes a vital asset for startups to pave the way for long-term success.
What Is Accounting Software for Startups?
Accounting software for business, specifically startups, refers to a computer program that streamlines financial management processes. It enables the accountants for startups to efficiently handle various financial transactions, including income and expense tracking, financial statement preparation, and report generation. By automating these accounting tasks, the software aids startups in maintaining organization and compliance with financial regulations.
The Importance of Choosing the Best Accounting Software for Startups
Start-up business accounting software is of utmost importance for startups in today's technology-driven world. After all, this software allows the automation of manual processes like payroll management, providing similar advantages. One significant benefit is human error reduction, as financial accuracy is crucial for decision-making and avoiding potential problems. In other words, when it comes to the best accounting software for startups, it can minimize inaccuracies compared to manual processes.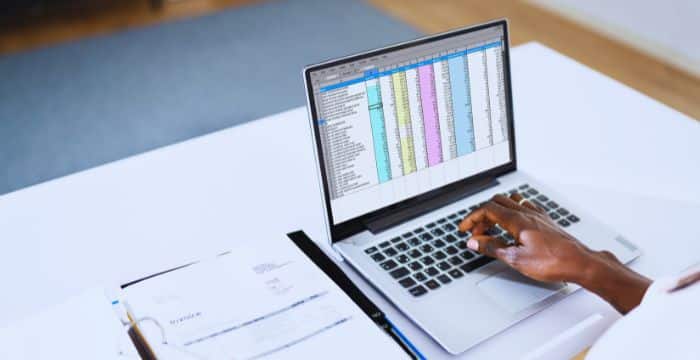 Additionally, it enhances the efficiency of accounts payable and accounts receivable, managing transactions seamlessly as startups scale. With consolidated and up-to-date information, tracking and reconciling transactions become more streamlined. Moreover, accounting software saves time by automating tedious tasks, allowing to focus on other critical operations. Overall, accounting software contributes to accurate, effective, and efficient accounting management, supporting the growth and success of startups.
How to Choose the Best Accounting Software for Startups
Choosing the best accounting software for startups is crucial for managing your business's finances and fostering growth. With numerous software options available, each with its own features, integrations, costs, and support, the decision can feel overwhelming. This section offers valuable insights to help you select the best software startups for accounting. By considering these four key factors, you can make an informed decision that lays the foundation for efficient financial management and positions your startup for success.
Features
Firstly, it is crucial to consider the features that align with the accounting needs of the business, such as invoicing, expense tracking, financial reporting, inventory management, and tax preparation. Startups should prioritize options that can accommodate future growth and scalability. Additionally, they should ensure that the accounting software provides instant access to accurate financial data. Therefore, startups can make informed business decisions based on accurate and up-to-date information.
Integration capabilities
When it comes to accounting for startups, it is essential to consider the compatibility and integration capabilities of the chosen software with other tools and systems used within the business. The software should seamlessly integrate with the existing software stack, including CRM, inventory management, and payment processing systems. This will ensure a smooth flow of data, eliminate data silos, and enhance overall operational efficiency.
Costs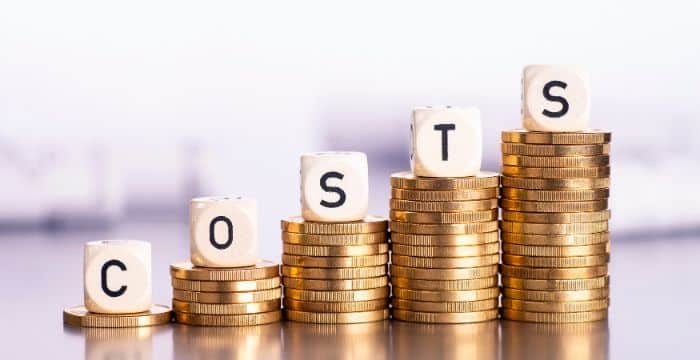 Evaluating the cost structure and pricing plans is also important in choosing the best accounting software for startups. Initial setup fees, subscription costs, and any additional charges for advanced features or support should be considered. The budget and financial resources of the startup should be carefully assessed to find a balance between affordability and value for money. Other than that, the scalability of pricing plans should also be considered to ensure they can accommodate the startup's future growth.
Additionally, the decision between paying monthly or annually should be based on what is more cost-effective for the startup, considering its limited budget. It is important to note that some software allows the addition of individual invoices as needed, but the associated costs may vary. Before making a decision, startups should determine its financial limitations and consider the prices of any additional services that may be required in the future, such as payroll, which is often offered as an add-on feature.
Vendor support
Lastly, the level of vendor support offered by the accounting software provider should be assessed. Prospective users should look for accessible customer support channels, such as email, phone, or live chat, which can be utilized to address any issues or questions that may arise during the software's implementation and usage. Furthermore, it is important to consider the availability of training resources, user guides, and online communities that can provide assistance and guidance in using the software effectively.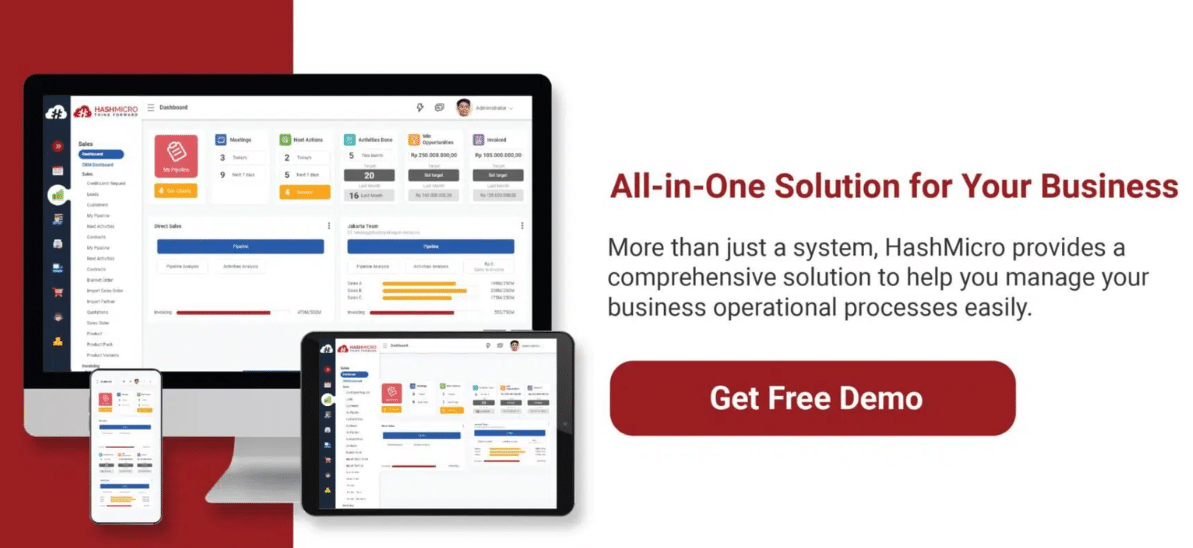 7 Best Accounting Software for Startups in 2023
In the fast-paced world of startups, efficient financial management and startup bookkeeping is vital for success. With numerous accounting software options available, choosing the right one can be a daunting task. To help startups make an informed decision, here is a list of the 7 best out of the top 10 accounting software for startups in 2023. These best software startups offerings have been carefully selected based on their robust features, seamless integration capabilities, competitive pricing, and reliable vendor support.
HashMicro Accounting Software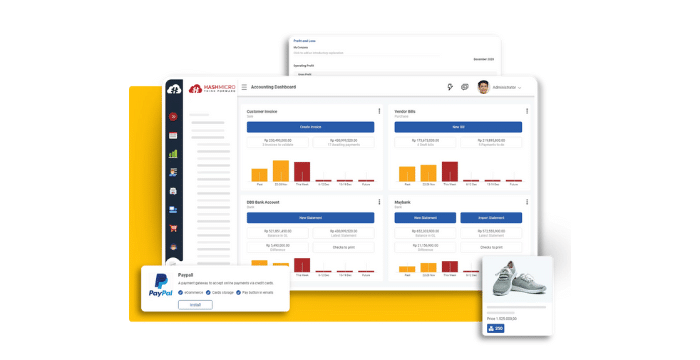 HashMicro presents its best accounting software solution, tailored specifically for startups. This software offers a wide range of extraordinary features. Accounting Software from HashMicro is designed to revolutionize financial management for startups. With robust capabilities, such as cash flow management, journal entries, and reconciliation, startups can effectively manage their finances. Additionally, this software is Peppol network-ready, ensuring seamless invoicing management.
The benefits of HashMicro's Accounting Software are numerous, including:
Optimized efficiency by minimizing manual and time-consuming accounting procedures
Real-time data availability empowers startups to make informed business decisions
Improved accuracy that provides a clear understanding of the financial condition across all business units
Increased profitability by automating budget calculations
HashMicro's Accounting Software also has key features, such as:
A financial dashboard to track the overall financial state of the business
Cash flow forecasting for accurate future projections
Fast bank reconciliation through secure transaction imports
Automated accruals and amortizations to minimize human errors
Connection to the Peppol e-Invoicing network for standardized invoicing
Analytical reporting which enables the quick generation of income statements
Not only that, but this software also has seamless integration capabilities with inventory management and purchasing systems that facilitate inventory cost calculation and procurement cost control. Moreover, integration with the CRM-Sales system is also possible, ensuring efficient tracking of unpaid or overdue customer invoices, and maintaining a healthy cash flow. With HashMicro's accounting software, you can enjoy a comprehensive suite of features, driving startups' financial operations to higher levels.
FreshBooks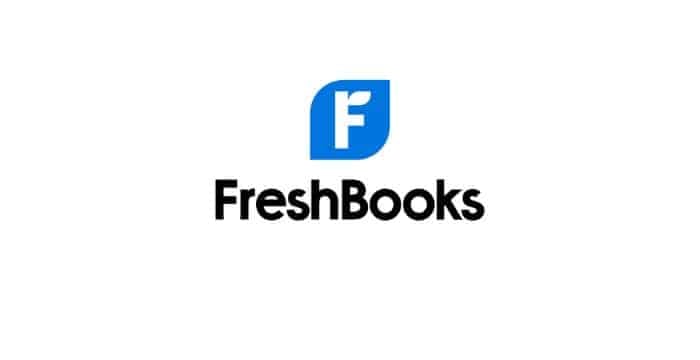 FreshBooks is considered one of the best accounting software for service-based startups that intend to stay small. This software offers a range of features designed to streamline invoicing and expense tracking. In addition, the software integrates with Gusto for payroll needs at an additional fee. Startups can also track time and bill clients for hours, and there is a mobile app for accounting on the go. Custom pricing is available for the Select Plan, which offers unlimited billable clients and a dedicated account manager.
Some of FreshBooks' features are a user-friendly dashboard, comprehensive reports, and responsive customer support. Startups can try FreshBooks for early-stage accounting needs. With its strong invoicing and expense tracking functionality, Freshbooks' accounting software startups make it a viable option for sole proprietors and small businesses.
Wave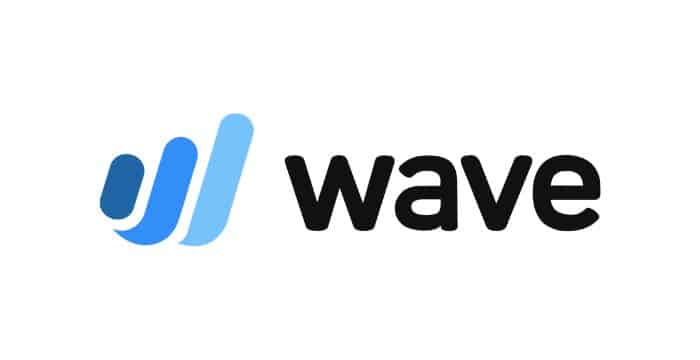 Wave is an accounting software option that offers invoicing and accounting services, making it an attractive choice for startups with low invoicing needs. This software also provides additional services such as payroll, bookkeeping, and accounting, which come at a cost. In addition, Wave provides a coaching course for those interested in learning more about DIY accounting.
The software has features like a user-friendly dashboard, invoicing, expense tracking, basic financial reports, and more. Customer support is primarily offered through email for free users, with phone support available for paid services. Overall, Wave is considered affordable and a good option for sole-proprietor startups in their early stages.
QuickBooks Online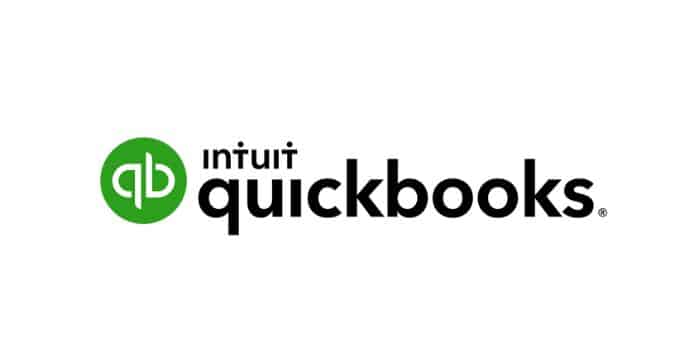 QuickBooks Online is an accounting software designed for freelance bookkeepers, small businesses, and startups. It offers a wide range of essential bookkeeping and accounting tools at affordable prices, including invoice and bill management, payment tracking, and automatic tax calculations. The software allows startups to efficiently manage their income and expenses, importing transaction details from various sources.
Certified bookkeepers are available to assist with setup and automation for an additional fee. This software is a reliable and user-friendly choice for startups. Additionally, the software's pricing plans offer flexibility, and its automation features, payroll options, and reporting capabilities make it a valuable asset for startups aiming to grow and make informed financial decisions.
Xero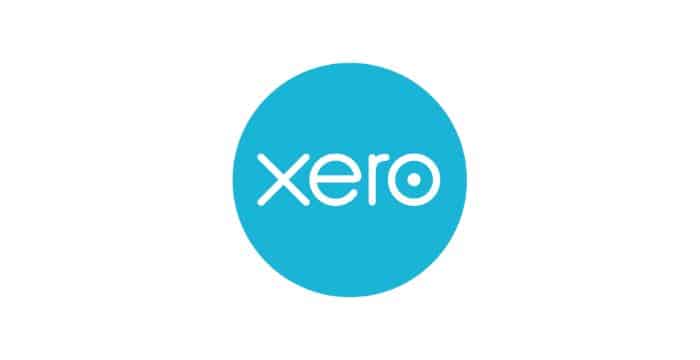 Xero is an accounting software designed for startups that offer easy-to-use features to manage various financial processes. It provides invoicing, payroll, expense claims, bank reconciliation, and more. With monthly pricing plans tailored for different stages of business growth, startups can scale up their usage as they expand.
The software also offers self-service learning tools and a supportive community. In addition, it can integrate with third-party solutions. While additional functionalities may come at an extra cost. Overall, Xero is a reliable and cost-effective choice for startups looking for a flexible and comprehensive accounting solution to manage their finances.
Oracle NetSuite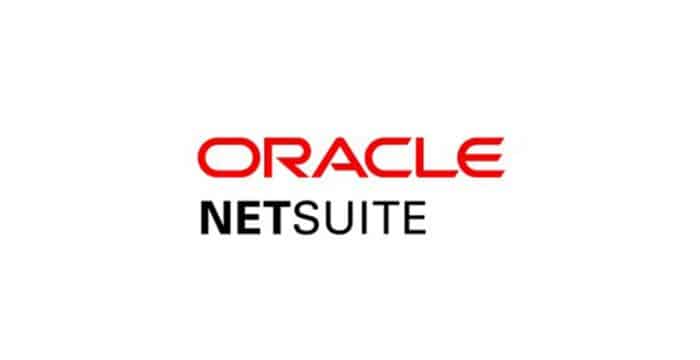 Oracle NetSuite is one of the best accounting software designed for startups seeking ERP functionality. It offers features such as inventory management, supply chain, and order management processes. With its double-entry accounting features and reporting capabilities, startup owners can easily monitor key performance indicators.
The platform can handle high-volume invoicing and facilitate seamless communication between sales, fulfillment, and accounting. Moreover, Oracle NetSuite also provides integrated payroll and tax management modules, offering a holistic bookkeeping solution. While it may be costly for startups, this software is a good option for larger startups.
Zoho Books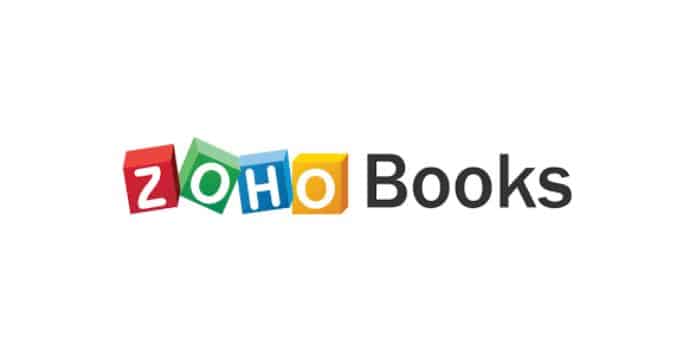 Zoho Books is a bookkeeping platform that is part of the Zoho Suite. This accounting software for startups offers features such as invoice customization, tax management, recurring invoices, and credit notes. The platform also provides modules for inventory management, bank reconciliation, and comprehensive reporting.
While it works best within the Zoho Suite, it can also integrate with other business tools. Other than the integration capabilities, the software also has customization options, both coming with additional costs. All in all, Zoho Books can be a suitable choice for startups on a budget or those looking for specific functionalities along with integration capabilities and customization options.
Conclusion

Choosing the best accounting software for startups is crucial for establishing a strong financial foundation and facilitating long-term success. These software solutions, one of them being HashMicro's Accounting Software, offer streamlined and efficient financial management, automation of accounting tasks, and real-time insights, empowering startups to make informed business decisions. Furthermore, startups don't have to worry about high costs, as HashMicro's software price is affordable with a PSG up to 50%.