The food business has become increasingly popular this year. More and more cafes and restaurants have sprung up in town. Some of them are even pioneered by celebrities. Meanwhile, senior F&B players have started expanding to new locations. Not only physical outlets, but you can also easily find so many food grocery stores online. Sadly, not all food businesses can beat the competition and last a long time. Many of them ended up in failure, closing their outlets one by one. To prevent this in your business, companies actually need an integrated POS Restaurant system to simplify all of their business processes. Find out more about the POS system pricing scheme calculation here to get the price estimation.
Some of the main causes are poor financial management, weak operations management, wrong business strategies, terrible customer service, and unpreparedness to adapt to changes. All of these problems can be solved with trusted and reliable POS software. If you are currently looking for ways to grow your food business, then you are reading the right article. The following are five effective ways that not only can help you survive but also become a winner in the increasingly fierce food business competition.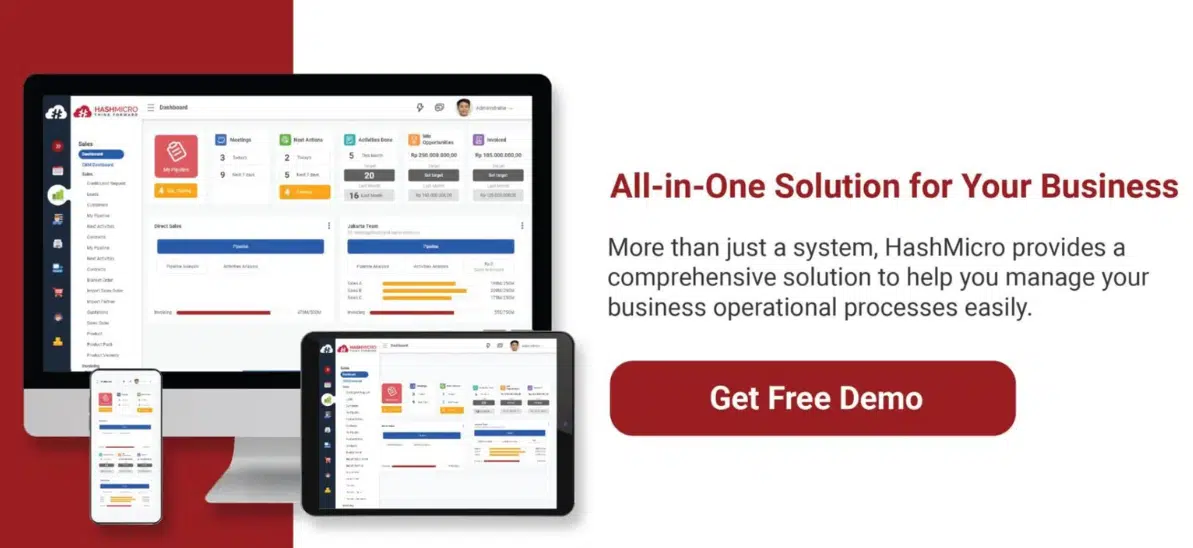 1. Gain Better Financial Visibility
Lack of funds and poor cash flow are often the reasons why so many food businesses have gone bankrupt. These things usually happen to those who have multiple branches to manage. The inability to track profits and losses in each branch and location makes it difficult for owners to calculate their total revenue, causing them to fail to notice that they have more debt than income. In order for your finances to be well controlled, you need to have a system that provides complete financial visibility. EQUIP Accounting System can help you track profits and losses thoroughly; based on location, outlet, and even product. This system also provides accurate revenue forecasts, so you will be able to allocate your budget and track your spending better.
2. Build Customer Loyalty in Your Food Business
You should never be too satisfied even though you already have a large number of customers. You need to know how many of them keep buying your food products regularly. If it turns out that you have more new customers than the regular ones, then it's time for you to strengthen your customer retention. Have you ever conducted a customer satisfaction survey? Have you ever asked your customers what can be improved from your products and services? If you haven't, then this is the right time to perform these acts. After getting results, then you will have to start making improvements.
3. Use Smart Promotional Tactics
You need to realize that every time you offer a discount, you are sacrificing your income. Even though it is not a wrong tactic, offering discounts without smart tactics will eat your profits rather than offering discounts continuously for the first few months and eliminating them afterward, you should consider offering long-term discounts for specific products or hours. You can also provide different money-saving meals every week and give free food or drinks with minimum purchase requirements. You may not be stingy when offering promotions, but you should also have considered. Choose products that you can easily buy from your supplier and that is not expensive, yet still favored by your customers. For example, you can give free orange juice for specific meals or at specific prices.
4. Follow the Trends & Keep Innovating on Your Products
You certainly want your main product to be your customers' favorite choice forever. However, customers can also be bored. When there are new food or beverage trending, your loyal customers might turn away from your brand. Therefore, it is important for you to keep up with trends and market demands so that you can keep offering something new to your customers. Check out what McDonald's always does. Almost every quarter, they always put out a new menu. Usually, they only sell the new menu for one season or just a few months. Then, they replace it with a different menu again. Follow this method to make your food business a hot topic on social media!
5. Optimize Your Operations Management with Automated Solutions
Weak operations management has been proven to cause obstacles in meeting customer demand. If you only rely on manual methods, you will always have difficulty tracking your inventory, controlling your procurement, and managing transactions (especially when you have multiple outlets). Therefore, it is time for you to switch from manual processes to automated systems so that your operations can run smoothly and customer demand can be fulfilled in a timely manner.
Here are several automated systems that you should consider.
Inventory Management Software
Inventory management software makes it easy for food business owners to track stock availability to prevent downtime. You can determine minimum stock levels and set up alerts for low stock levels. This system can also help you forecast your inventory requirements based on customer demand.
Note: HashMicro IMS provides a FEFO (First Expired, First Out) feature that can help you minimize food spoilage, maintain the quality of your food, and optimize your zero waste goals.
Purchasing Software
Purchasing software helps you better control your procurement. This tool helps reduce unnecessary purchases and stockpiles that lead to spoilage, deterioration in quality, and waste. You can automatically create and send requests for quotations or purchase orders within just seconds.
Central Kitchen Software
This one is a must-have item if you have multiple branches. Central Kitchen makes it easy for headquarters to keep track of the raw material and equipment requirements from each branch. Internal stock transfers can be monitored very well, so that any issues can be identified early.
POS Software
If you own a restaurant or cafe, having a POS system is a must. In addition to speeding up checkouts, POS software also simplifies communication between the kitchen and waiters, arranges table layouts, tracks orders, and ensures that they are delivered to the right tables. You can start HashMicro's POS Software demo for free now.