In finance, there are many specific terms that we may not be familiar with. But one of them, fintech, is far closer to our daily lives than you would realize. Without a question, the financial services business is undergoing significant transformations as new projects and startups continue to provide smarter, faster, and more convenient methods to manage our funds. Moreover, if you're using an integrated ERP system for Financial Sector that automates your daily business operations. So, what exactly is a financial technology firm? The companies are most likely to use the best ERP software to optimize their client requirements fulfillment in a real-time platform. They are also probably using the price calculation for their software based on their business requirements for the financial services. In this article, we'll address common questions about these and provide examples to get you started.
Table of Content
What is Fintech?
Fintech is a blend of the words "finance" and "technology," and refers to any company that employs technology to automate financial services and operations. The most advanced ERP system can meet the unique needs of the financial service industry to make it happen. Additionally, fintech offers a limitless number of uses, ranging from mobile banking and insurance to cryptocurrency and investment apps. Fintech is not a new industry; it has simply evolved at a rapid pace.
Concerns about cybersecurity in the business have increased as the industry has evolved. Our ERP system offers unlimited user licenses as a solution, so it can be used by everyone in your company at no additional cost. It helps business owners and customers manage better their operations and processes. Fintech firms are those that assist in modernizing their processes and operations such as using the best ERP system for the financial industry in their systems.
Fintech Development in Singapore
The COVID-19 pandemic has boosted fintech adoption in Singapore, pushing demand for digital payment capabilities, virtual banking experiences, and buy now, pay later (BNPL) agreements. According to a new report by Fintech News Singapore and Alibaba Cloud, consumers and businesses are flocking to digital banking services, local BNPL players are raising massive rounds of funding, and PayNow, Singapore's instant electronic payment service, is seeing massive volumes of transactions, demonstrating strong uptake of digital payments.
In 2020, E-wallets were the second most common e-commerce payment option in Singapore behind credit cards. But now, Singapore Fintech Map now lists almost 500 fintech enterprises and startups in the city-state. The blockchain and cryptocurrency sector is the most popular, accounting for 20% of all fintech firms in Singapore. Payments (17%), investment/wealthtech (13%), and regulatory technology (13%). (10 percent ).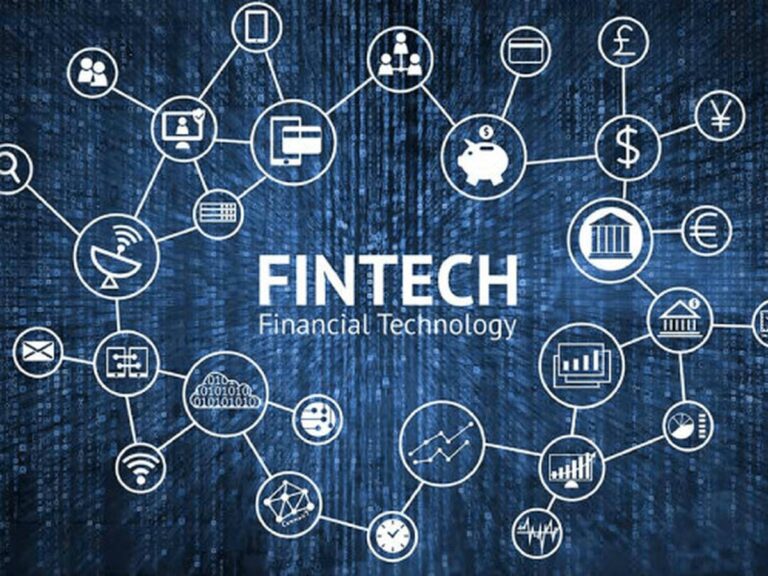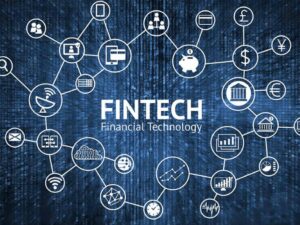 Source: liputan6.com
Fintech Benefits
FinTech's evolution and growth are critical for Singapore's continued status as a major international financial center. FinTech in Singapore will boost the financial services sector, which accounts for roughly 13% of Singapore's GDP. In collaboration with the Institute of Singapore Chartered Accountants (ISCA), this international research report examines the strengths and difficulties of Singapore and London as fintech centers, as well as the essential characteristics that support successful fintech innovation. From large companies to individuals, it helps to manage different financial operations; depending on the aim, B2B and B2C products and tools are created for both PC and smartphone users. The concept of a sector hub in economic development is having everything you need in one location encourages and accelerates innovation. It allows entrepreneurs, investors, and regulators to collaborate, learn, and form networks. It can also help with specialization and scale economies. Singapore consistently rates highly as leading fintech hubs.
Categories for Fintech company
With the arrival of cryptocurrencies technology, the Fintech definition grew in significance to the general public. Fintech has integrating a number of innovations into personal and commercial banking. With that, financial technology has also been engineering a transition to more consumer-oriented services.
Money transfers, online payments, and monitoring your investments are all examples of fintech. And the combination of words and "technology" has grown to cover a variety of new services. Various sorts of fintech companies exist today, most of which are classified based on the industry in which their clients operate, such as:
Insurance
Fintech has influenced this area as well, having effectively introduced the word "Insurtech" to the world. Insurance firms that are tech-driven leverage innovations to deliver a variety of services: receiving insurance information can be as simple as pressing a button on a phone screen, and managing coverage can be as simple as using a user-friendly app. Artificial intelligence, predictive analytics, chatbot installation, and even drones to collect and analyze data to make a payout judgment are all insurtech developments. Insurers have begun to use telematics to improve the basic vehicle product in many markets. These situations are hardly science fiction, as revolutionary instruments may become commonplace in the next few years.
Lending
Fintech has made it easier for people to borrow money. It is simple to obtain a loan at any moment thanks to modern lending products on the market. Because modern software examines borrowers' creditworthiness automatically, the outcome is available in seconds. These apps enhance the client experience while also saving time. Additionally, you can serve more consumers at the same time. You should start to integrate the best Accounting software with the CRM-Sales System like ours to easily track unpaid or overdue customers' invoices, helping you maintain healthy cash flow.
Payment
People may transmit money to others without going through banks thanks to fintech companies that specialize in payments. They no longer have to pay high bank fees for simple peer-to-peer transfers as a result. They frequently employ blockchain technology. Circle and Venmo are two examples of this type of company.
International Money Transfers
Internal money transfers used to be quite expensive (up to 8%). Worse yet, typical transfers are time-consuming. Fintech companies now offer international money transfers that are both speedier and less expensive. Ripple is an example of a cryptocurrency that can send international money transfers in seconds.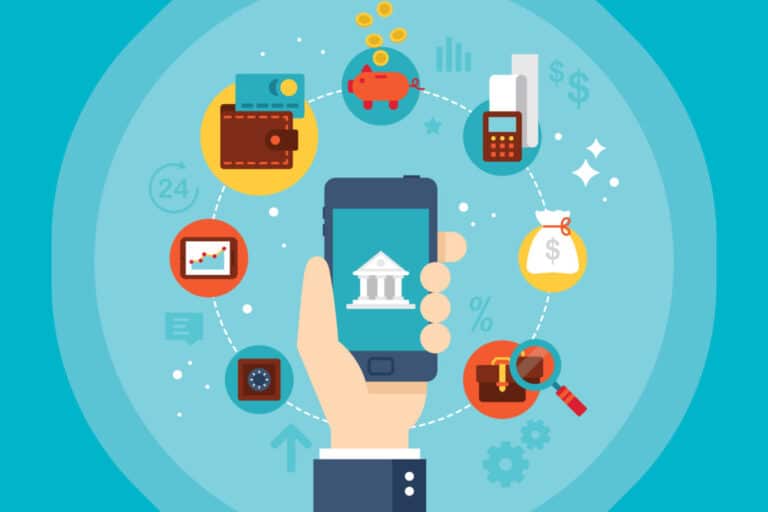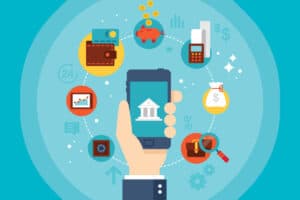 Source: strategimanajemen.net
Consumer Banking
Banks used to be the primary supplier of financial services. Fintech companies are now altering this by offering clients new options, such as no-fee debit cards or faster credit card acceptance.  Finance software from Hashmicro manages your finances accurately, such as fast bank reconciliation. Its mission is to make contemporary banking and money movement accessible to everyone by delivering efficient financial technology services and payment solutions.
Robo Advisor and Stock Trading
Robo-advisors are changing the asset management sector by making intelligent recommendations that save clients money. Implementing such a solution is more cost-effective than engaging an expert with limited working hours. Its because the system can evaluate data 24 hours a day, seven days a week with no downtime.
Stock-trading apps have recently gotten a lot of attention. Previously, their development investors had to go to a stock exchange, but now they can do everything on their smartphone from anywhere. Our Hash Trading & Distribution software is equipped with powerful features that can help you improve the efficiency of your trading/wholesale business processes and propel future growth. Machine Learning and Artificial Intelligence assist traders in effectively capturing and analyzing large amounts of data in order to make informed decisions. Meanwhile money transfer services assist traders in transferring money from stock and asset trading directly into their bank accounts.
Conclusion
Fintech has transformed the global financial sector and is now playing a critical role in stock markets. Companies have been developing a variety of creative solutions, such as budgeting apps, payment platforms, e-wallets for consumers. The purposes of those solutions are to properly managing their money. These newcomers bring with them more flexible technology, allowing them to provide services faster than any traditional institution. Our most advanced system can help you to keep on innovating by updating & developing our systems, providing new solutions for more industries everyday.
Banks and other financial institutions, on the other hand, are not going to be left behind in this game of innovation, as they begin to invest in current solutions to fulfill their clients' needs. Keeping up with innovations and digital trends isn't enough. Therefore, we can offer you the best business practices solution that helps you achieve your objectives and meet your client's expectations of all-in-one integrated software. You can also get a free software demo and consultation of your company's needs with our business experts just by clicking here. Finally, start automating your operations with intelligent solutions and revolutionize your business today by contacting us now!