In the rapidly evolving world of business, efficient and accurate financial management is crucial for companies to thrive. This is where the SAP Accounting system comes in. SAP Accounting is a software system developed by SAP SE, a multinational software corporation. It provides a centralized platform for financial data management, enabling companies to automate and optimize their accounting processes.
Companies' decision to invest in the right accounting system is one that should be taken seriously. It is important for companies to determine which system is the best for them. Each accounting system has its strengths and weaknesses, including SAP Accounting. This article serves as an introduction to SAP Accounting Software System, exploring its modules and key components, as well as its alternative.
What is the SAP Accounting System?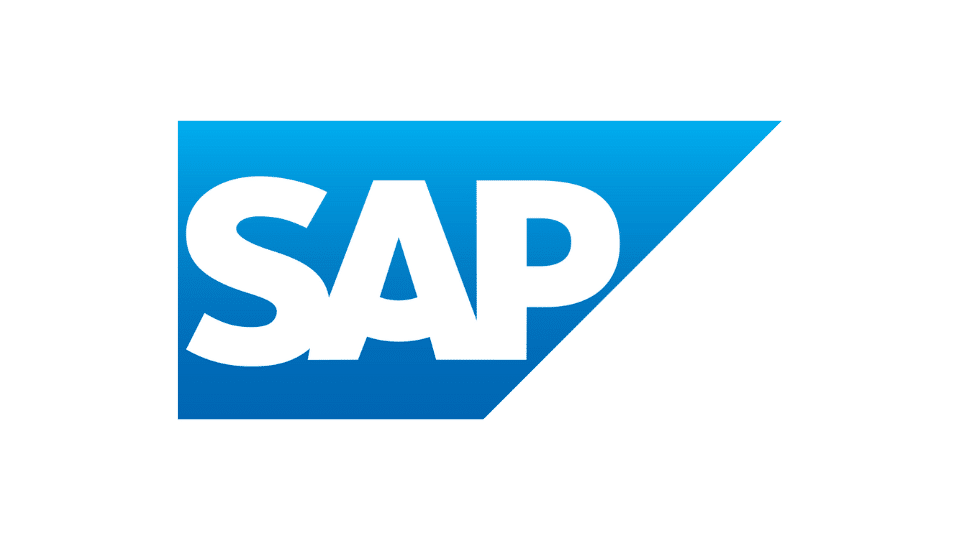 SAP is recognized as one of the leading providers of Enterprise Resource Planning (ERP) solutions. It stands for System, Application, and Processing. The SAP platform integrates and processes data from all interconnected business functions within a unified system. Its accounting system offers various accounting modules and handles tasks such as ledger maintenance, balance sheets, and profit and loss statements.
SAP Accounting System Modules
There are various modules that the SAP Accounting software system offers. This includes accounting, finance, controlling, and human resources management. SAP accounting plays an essential role in generating essential financial reports, including balance sheets, general ledgers, and other related statements. Meanwhile, SAP finance serves as a central repository for storing and organizing financial data.
Additionally, SAP controlling enables cost accounting and management accounting functions. It helps businesses track costs, plan budgets, allocate expenses, and perform profitability analysis. Lastly, SAP human resources management manages human resources-related processes. This includes personnel administration, organizational management, time management, payroll, talent management, and employee self-service.
Components of SAP Accounting System
SAP Accounting consists of several key components that work together to provide comprehensive financial management capabilities. They enable efficient and accurate handling of financial processes, support regulatory compliance, and provide real-time insights for effective decision-making. These components include:
General ledger
The general ledger component is the core of the SAP accounting system. It manages financial transactions and records, tracks account balances and generates financial statements such as balance sheets and profit and loss statements. This module enables the creation and management of various accounts, such as assets, liabilities, equity, and revenue or expense categories.
Accounts payable and receivable
The accounts payable component handles the management of vendor invoices and payments. It tracks and processes incoming invoices, manages payment terms, generates payment proposals, and maintains vendor master data. Meanwhile, accounts receivable manages customer invoices and payments. It tracks customer balances, generates customer invoices, handles payment collections, and maintains customer master data.
Bank accounting 
The bank accounting component integrates bank transactions with the accounting system. It manages bank master data, performs bank statement reconciliation, processes electronic bank transfers, and supports cash management functions. The module ensures accurate recording of financial transactions involving banks, facilitates effective cash flow management, and streamlines payment processing.
Asset accounting
The asset accounting component enables organizations to manage fixed assets and track their lifecycle. It handles the acquisition, depreciation, retirement, and valuation of assets, as well as generates asset-related reports. It provides comprehensive tracking and reporting capabilities, allowing businesses to monitor the value, location, and usage of their assets.
Funds management
This module focuses on budgeting, fund allocation, and tracking expenditures within an organization. It facilitates the creation of budgets for different cost centers and tracks actual spending against the allocated funds. The fund's management component also provides comprehensive reporting and analysis tools. This enables businesses to assess their financial performance and make informed decisions regarding resource allocation.
Travel management
This component provides a centralized platform for managing travel-related data, streamlining administrative tasks, and enforcing policy compliance. It handles activities such as travel booking, travel expense reimbursement, and travel policy compliance. With this module, employees can submit travel requests, track travel expenses, and manage approvals.
Legal content management 
The legal content management component helps businesses maintain compliance with legal and regulatory requirements, track important legal obligations, and streamline the legal document management process. It provides features such as version control, document collaboration, and document workflow management to ensure efficient handling of legal content.
HashMicro as Alternative to SAP Accounting System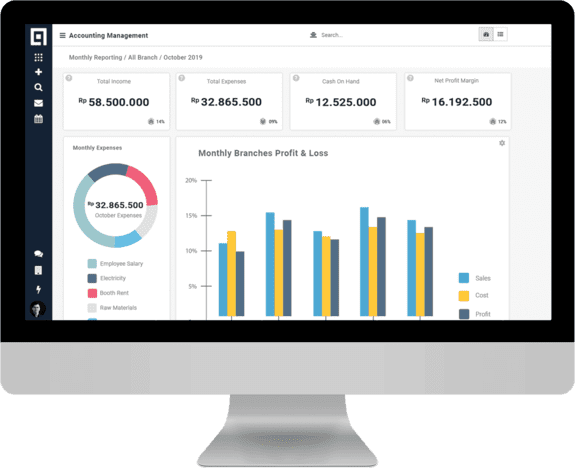 For all its strengths, the SAP Accounting software system is not suitable for every organization. Ultimately, the choice for software systems depends on the specific needs, budget, and scalability requirements of the organization. There are alternatives to this system that other companies might find better. One of these alternatives is HashMicro Accounting software. 
HashMicro Accounting provides comprehensive modules to manage financial transactions, generate financial reports, and streamline accounting processes. It allows for the recording and tracking of general ledger entries, accounts payable and receivable, bank reconciliations, and asset management. The software also provides businesses with tools to effectively monitor their financial performance. 
While SAP Accounting is known for its extensive capabilities and wide-ranging integration options, HashMicro Accounting software offers a more cost-effective and user-friendly solution for small and medium-sized enterprises (SMEs) that may not require the complexity and scale of SAP. HashMicro's software is designed to be intuitive, easy to implement, and customizable to suit specific business requirements.
Conclusion
The SAP Accounting software system stands as a powerful and comprehensive solution for managing financial operations within organizations. With its various modules, SAP offers a wide range of functionalities to handle key accounting processes effectively. It enables businesses to maintain accurate financial records, generate financial statements, track expenses, and ensure compliance with accounting standards and regulations.

However, SAP Accounting is not without flaws. It is a complex system to operate, not to mention costly for small to medium-sized enterprises. The HashMicro Accounting software is the solution for this. For a more affordable price, you can get a great package of comprehensive accounting modules to streamline your financial operations. Schedule a free demo now and transform your business for the better!