How do you start a business with minimal capital and low risk? Is there a bright opportunity to pursue the dropshipping business?
The answer is undoubtedly there. As a digital business model is on the rise, there are dropship business advantages that many people have proven to be one of the successful business programs, and we recommend you try the sales software with a dropship model.
So on this occasion, we will explain all about dropship that you can learn. It would be best to do essential things that you should not miss to become a reliable entrepreneur through the dropshipping business.
Table of Contents
Know What a Dropshipper is
Before starting a dropshipping business, you certainly want to ensure that dropship is the right business model choice. Then you have to understand the understanding and how dropshipping works itself.
Dropshipping is a form of selling products where the seller does not need to store or supply the goods sold; when there are consumers who order from the seller, the seller forwards the order and details of the delivery address of the goods to the supplier or manufacturer.
In this case, a drop shipper is someone who does drop ship. Dropshipping businesses can be assisted with Retail ERP Software that automates your retail business operations, from stock management, customers, marketing, and sales to finance.
The dropship business model is evolving with the development of the digital era. So, sellers can run a business with minimal capital or without capital though.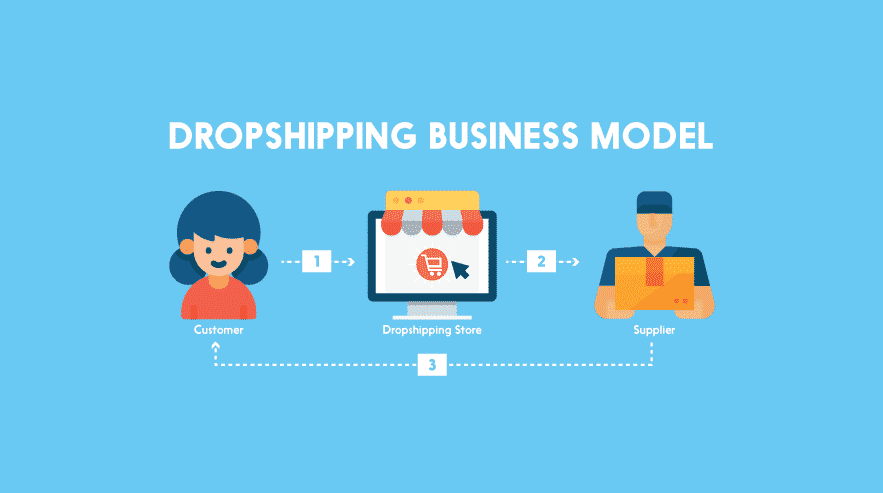 What's the Difference Between Dropship and Reseller
The question of the difference in dropship with resellers is commonly asked. Although it looks similar, these two business models have differences. You should know the difference between dropship and reseller.
The reseller business model is a sales system in which suppliers sell their products through others (resellers), but the reseller must buy the product.
Later the supplier will send complementary documents to help resellers sell products online, such as photos, videos, and other media that resellers can post in their respective online stores.
For example, when you enroll in a reseller program for Naiki branded shoe products, you'll need to purchase a minimum provision of one dozen Naiki shoes for you to resale. You will get a price that is lower than the price you are selling in the market. Naiki also provides documents like photos, videos, and logos of Naiki products that you sell for your use when you start selling Naiki products in e-commerce, such as Shopee or Tokopedia.
Dropship has almost the same sales system as the reseller system in the example we just mentioned. But in the dropship system, the seller does not need to store or buy goods from suppliers. They only sell it by adding the price as a temporary profit production problem until delivery is done by the supplier using your name as a seller.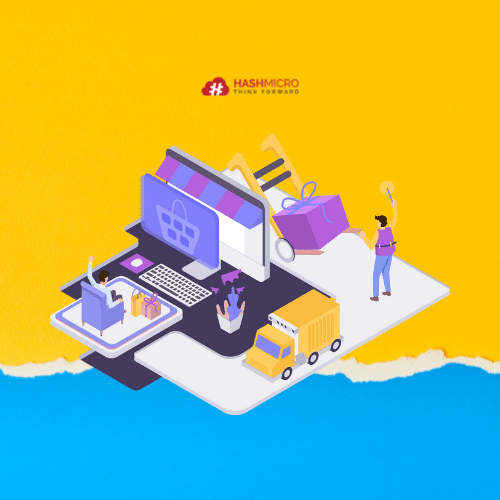 Advantages of Running Dropshipping
What are the benefits you can get when you become a dropshipper? The following are some of the advantages that determine whether you start this business or not.
Minimal capital
Having minimal capital or even no capital at all does not prevent you from running a dropshipping business. Because the dropshipper only needs to spend money when there are buyers who buy products through you as dropships.
Even if there is capital management, the capital spent is minimal, just internet access or maybe a website to reach more audiences.
So if you want to start a business with limited capital, a dropship business scheme can be a solution.
Minimal risk
Still alluding to point one, with minimal capital, of course, you have minimal risk as well. If this business you run to pioneer and dabble, there is no significant loss of what you run.
In addition to the minimal risk of failure, you can also avoid shifting trends that change. When you have to buy capital goods to sell, but it turns out that the trend of society changes so that your goods do not sell, then it becomes a risk that you have to bear as a seller.
Unlike the drop ship business, when trends change, you don't have to bear products that are only stored in your warehouse. That way, you are free to avoid considerable risks.
Easily change scales and items
Minimal risk because there is no need for a stock of goods raises other benefits for dropship business entrepreneurs. You can slam the steering wheel to sell other products when the previous outcome you sold does not profit.
For example, when you're currently selling 10 smartphone brands like Samsung, Xiaomi, Apple, etc., through a dropship scheme, and you feel like the business you're running isn't making a profit, you can switch and overhaul the products you sell.
Convenience for suppliers and dropshipping
Do you also have time constraints even if you want to run a business? Fortunately, with the dropshipping model, you do not have to worry about the packaging and delivery of the products you sell because it is the supplier's responsibility.
You have a mutual relationship with the supplier. As a dropshipping, you need to find a buyer without thinking about shipping and packaging the product and making a profit.
For suppliers, of course, the advantage of widening the market and increasing sales with the presence of dropshippers. So that the supplier's profits are getting higher and growing.
How to Run a Dropship Business
The advantages of running a dropshipping business do make you have the desire to run it. But you have to understand how to run this dropship business model appropriately. Here are tips for becoming the right dropshipper.
Determine the right products and suppliers
Researching and determining the right product and supplier is crucial. This first stage is the key that can determine the success or failure of your business.
It is challenging to find the right product and supplier. No size fits your business.
If you are wrong in finding the right product and supplier, you wait for the time to erode with competitors who sell similar goods with better quality. You should identify carefully so that the business runs smoothly.
BONUS TIP: To identify precisely the supplier you choose, try to pay attention to the suitable cooperation scheme with your supplier, as well as the profit scheme. Also, think about your business niche, target market, and competitors.
Choose the proper marketing.
There are no items that do not sell. There are only products that are on the wrong marketing road. The next stage is that you have to plan where you are going to sell the product.
There are so many options for choosing the right market. You can sell through your online store by having a website or use an e-commerce platform to sell products through Shopee or Tokopedia.
A website is undoubtedly a long-term option. A website is like your own home. You can maximize sales and brand awareness of the products you sell. Check out how to create an online store on your website that is beginner-friendly.
Add selling point (Unique Selling Point)
Unique Selling Point (USP) is a concept to make your prospective buyers see that you are selling a product, but there is a uniqueness that other sellers do not have.
The chances of selling products to new customers only range from 5-20 percent. Meanwhile, the number of sales to old customers has a more significant percentage, 60-70 percent.
It would be best to give a first impression so that the product is missed for prospective buyers. The product must be unique so that prospective buyers have a further desire to know the outcome of what you sell so that the percentage to buy from you is more incredible.
But sellers often define this unique selling value simply by making the product cheaper than other sellers. Making products more affordable doesn't always make your business more successful.
There are various ways that you can insert your product. For example, you can apply at least two similar products to get a tote bag in the custom name. Or, you can give extra discounts for subsequent purchases with a minimum purchase of 50 thousand.
BONUS TIP: The use of word 'LIMITED EDITION' is a concept you can use. Little words give your potential customers the fear of being urged to run out or the Fear of Missing Out (FOMO).
Essential Things to Note When Starting Dropshipping
Already understand how profits and how to run a dropshipping business can be a profitable field for you? Do this vital thing when you're already in business!
Create a list of suppliers and products
Suppliers and products that you consider suitable for your business should be recorded data, while the list of data that must be on the record is:
Suppliers and products you want to sell;
The purchase price and selling price of each product;
Promotional and e-commerce media accounts followed to market products;
Customer or customer.
The content of this information follows your business needs. Its function is to keep your business operations recorded so that you can audit business activities.
Sales and purchases
The importance of bookkeeping on sales and purchases that occur. Record-keeping of debits and credits is essential so that your business does not fall apart.
The record you have to do is when you place an order with the supplier. When there is a sale, note also occurs when, where, and what payment method the buyer uses.
You can more easily manage and monitor all purchase transactions from suppliers and see the status of purchases. Data related to recorded purchases and sales information also makes it easier for you to make other decisions.
Transaction report
Once you've done your bookkeeping of the transactions that occurred, it's essential to create a transaction report. Reports on transactions make it easy to know your financial flow.
Conclusion

If you have difficulty recording transactions and making financial statements, we can provide practical solutions for you using the best Accounting Software from HashMicro.
The accounting system in HashMicro software has exclusive features that can help you know your income and expenses appropriately within a predetermined period. The system can present Income statements, cash flows, balance sheets, capital changes, and more in seconds. Free Demo.