The preparation of financial statements usually faces difficulties in terms of recording transactions because transactions run complexly. If you can't resolve the existing issues, the financial statements can result in a prolonged problem. This problem requires every business owner to start using the Chart of Account (CoA) process. What is CoA?
In a nutshell, a Chart of Account is a list of accounts in a business that enables more concise and practical accounting. Additionally, the CoA saves time because each account already has a code differentiating it from other accounts based on its financial needs. In addition to its close relation with accounting, this can also be assisted by a Document Management System.
Learn more about the more profound understanding, benefits, and types of account charts in the sections below.
Chart of Account (COA)
A Chart of Accounts (CoA) is a list of systematic series of codes for arranging a particular structure. CoA contains elements of account code and account name.
Also Read: 6 Ways to Make Your Finance & Accounting Department More Efficient
By utilizing account charts, a company can create or modify its accounting charts. Typically, an account chart will include a numeric symbol to show the differeence between account types.
In addition, account charts are often used to display financial statements, such as balance sheets and income statements. Then, various other accounts, such as capital or equity, debt, liability fees, and other expenses, can also be added to account charts as needed by the company.
Benefits of Chart of Account (COA)
Here are the benefits of creating a chart of accounts:
Many records or data will be easier to manage, compare, and analyze, which can then be used by those responsible for decision-making.
Assist in improving various data or other records that have changed due to user errors or the occurrence of additional transactions.
Facilitate various results from records or data that the company obtains, and the process will be more controlled.
Able to help in the preparation of reports
Facilitate the reading of reports so that relevant parties can make sound and timely decisions.
With its close relation with decision making, your business can also promote decision making by using an ERP System that automates many aspects of your business.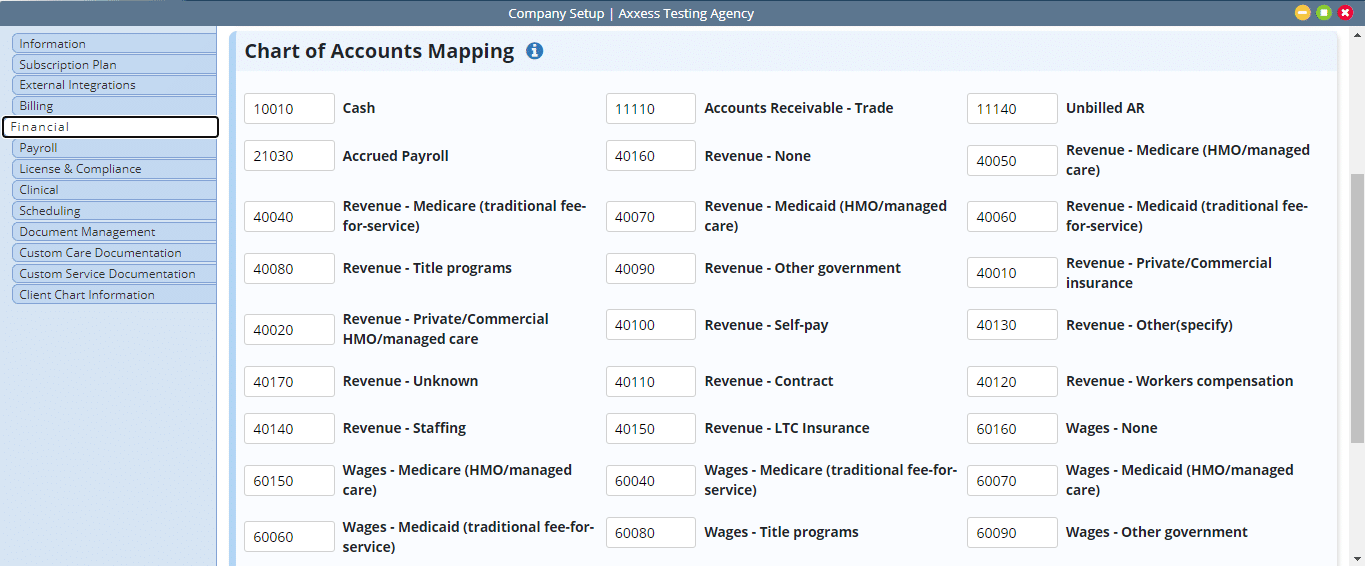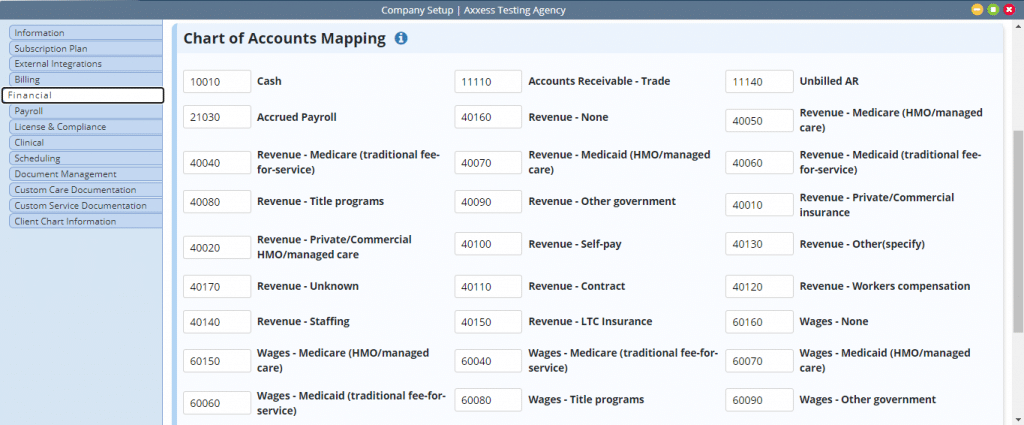 Types of Chart of Account (COA)
Chart of Account is a series of codes composed of numbers and letters. It can also be from a combination of numbers and letters systematic and easily understood by interested parties. The use of account names and account codes is to group, record, report, and control financial transactions within a company.
There are three account codes: number account codes, letter account codes, and number and letter alloy codes. Check out the description of each type of CoA, among others:
Numbers (Numeric)
Numbers are the most widely used symbols for creating account codes in account charts.
Example:
001: Big Cash
002: Small Cash
003: Receivables
Letters (Alphabet)
It is still rare for financial statements to use letter symbol characters when creating account charts or account codes. Generally, the use of letters is more frequent to indicate the name of the company, the name of the buyer or customer, the name of the bank, the name of the supplier, and the name of the region.
Even so, making CoA can still use letters.
Example:
BC: Big Cash
SC: Small Cash
TR: Trade Receivables
The mix of numbers and letters
When letter symbols have been used for area code names, supplier names, company names, bank names, or customer names, but the code still requires the further division to be clear and easily understood by all parties involved, a mixed letter and number symbol can be beneficial.
Example:
CASH 01: General Ledger Cash
CASH 02: Special Large Cash
ARP 01: Accounts Receivable Paid
ARA 02: Accounts Receivable in Arrears
Account classification
Understand some of the classification of accounting account codes (Chart of Accounts / CoA) below:
Balance sheet accounts
Liabilities
Stockholder's Equity
Asset
Income Statement Account
Operating Expenses
Cost of Fund
Revenue/Sales
Other Income and Charges
Also Read: Debit and Credit: Explanation and Use in Accounting
Conclusion
After understanding the Chart of Accounts (CoA), you can distinguish between each account in a company's financial statements. The preparation of the chart of accounts will significantly impact the financial statements.
The description of the benefits that you can get, such as easier to manage and compare between accounts, so that decision making is more accurate. Furthermore, external parties who read the company's financial statements will understand the report's contents more easily.
If preparing financial reports is complex and time-consuming, you can use the best Accounting Software from HashMicro. Using an accounting system through software will make it easier to produce accurate financial reports and display actual conditions.


Starting from managing cash flow, making financial reports, bank reconciliations, adjusting journals, making invoices, and others, making financial statements more effortless and automated. We have provided practical solutions for hundreds of large companies in Indonesia and Singapore. Change to HashMicro, now.