In operating, the company is vulnerable to risks and errors that can occur at any time. Accounting is a fundamental part of running a successful business, and online accounting software is one of the tools dedicated to processing financial management systems and data. If used properly, this solution can become an essential part of the system and substantially improve all financial matters in a company, from bookkeeping to tax accounting. In this article, we will focus on what online accounting is and what problems can be minimized if a business uses online accounting.
What is online accounting?
Online accounting, is a method of managing a business's finances using web-based software that is accessible from anywhere with an internet connection. This means that the online accounting software is hosted on a remote server and can be accessed through an internet connection using a web browser or a mobile app.
Online accounting software offers features such as invoicing, expense tracking, bank reconciliation, financial reporting, integration, security, and scalability. In addition, online accounting is also equipped with tools for tax preparation and reporting that can assist businesses in ensuring compliance with tax laws and regulations.
Nowadays, online accounting software is designed to be user-friendly and easy to navigate, even for those with little or no accounting experience. The software typically includes intuitive interfaces and step-by-step instructions to guide users through the setup and use of the software.
So, users do not need any specialized training to use online accounting software. However, if you have specific questions or need help setting up or using the software, many online accounting providers offer customer support through phone, email, or live chat api service, as well as online resources such as video tutorials, knowledge bases, and user communities.
Online Accounting Characteristic
Before implementing online accounting for your company, it is important for you to know that there are several characteristics of online accounting, which are:

1. Up to date
Online accounting is constantly updated as it is a web-based system, eliminating the need for software updates. This also means that users do not have to pay for the next version and their security and feature updates will automatically run in the background. The management of updates, including tax tables and payroll reporting, is automated.
2. Value for money
Using an online accounting system, managing a company's finances becomes more affordable, as it eliminates the need for significant financial investment. Online accounting operates on a subscription basis, meaning that users only pay for what they use, without being locked into a long-term contract.
3. Broad access scale
In today's work environment, company employees may work remotely from various locations such as their homes, offices, or abroad. However, with online accounting, all employees can access the same accounting data files and are completely synchronized. This does not imply that access is granted to anyone as access can still be limited and monitored, with the ability to specify the level of access for each user.
4. Consolidated data
Online accounting consolidates all of a company's data into a single file, as opposed to traditional accounting methods where business owners may have multiple data files, potentially leading to incorrect updates. With online accounting, users only need to manage one file, which is automatically backed up and updated in the background.
Features of Online Accounting
When utilizing online accounting, there is a range of features available to assist with managing financial activities in a more efficient, accurate, and streamlined manner. These features include:
Financial Dashboard
In order to monitor the flow of money in and out of a company's activities and ensure accurate financial management, it is essential to have a clear view of the financial state of the business. However, manually managing finances can increase the risk of errors.
The financial dashboard feature provides an overview of the company's financial condition, including income, cash balances, receivables, debts, and other key financial indicators. This feature enables business owners to monitor their finances in real-time, ensuring timely and accurate decision-making.
Cash Flow Forecasting
For a company to grow and develop, it is crucial to have a clear understanding of the financial future. Cash flow forecasting is a feature that helps businesses predict their financial situation and plan accordingly.
This feature enables the accounting system to accurately track income and expenses within a specific time period. By understanding this information, businesses can make informed decisions about future investments and expenditures, ensuring the financial stability and growth of the company.
Fast Bank Reconciliation
Bank reconciliation is a critical task in ensuring the financial stability of a company. However, manually matching bank statements to identify transactions can be a time-consuming process.
This feature streamlines this process by automatically importing bank transactions and matching them to the corresponding transactions in the accounting system. This reduces the time and effort required to perform bank reconciliations, improving accuracy and minimizing the risk of errors.
Accrual and Amortization
Accountants in a company are typically familiar with the accrual and amortization methods. By using HashMicro accounting software, companies can streamline and improve the accuracy of their accounting activities.
This feature automates the process of recording and calculating accruals and amortization, reducing the risk of human error associated with manual calculations. By leveraging technology, businesses can ensure the accuracy and timeliness of their financial reporting.
Budget Management
Effective budget management is essential for a company to stay on track financially. Online accounting software can help manage costs and inventory, making budget management more efficient.
With the Budget Management feature, businesses can set and adjust budgets, monitor expenses, and make informed decisions about financial planning. The feature enables businesses to track expenses associated with purchases and streamline the approval process based on the available budget. By leveraging these features, businesses can improve their budget management processes, ensure financial stability, and drive growth.
Reports
In carrying out accounting activities, companies certainly also require reporting. Online accounting systems typically provide a range of financial reporting options, including profit and loss statements, balance sheets, and cash flow reports. Reports help the management make informed decisions about the business.
Four problems in business can be minimized with online accounting software:
Time-consuming manual activity
Accounting tasks such as collecting transactions and compiling them into financial statements and tax returns can be complex and time-consuming. Accounting applications help eliminate manual and laborious, and complex processes. Instead of repetitive administrative tasks, employees can focus on strategic work such as financial planning and analysis or financial risk management.
Manually recording daily journals and transactions is often time-consuming and prone to errors. Online accounting software automates bookkeeping work so that it is faster and more accurate. Consider automation taking over repetitive tasks such as payroll, as an opportunity for growth rather than a challenge.
This system makes it easy for your financial staff to make reports, calculate profit and loss, create invoices, and much more.
Loss of data due to not backing up
Many businesses make the mistake of keeping their financial statements in only one place.
Some of the things that might happen are accidental deletion, loss of data, destroyed documents, or hardware errors.
Therefore, businesses must determine how to store all financial records safely. One way is to do storage in multiple locations, using a cloud backup provider with cloud timesheet systems. By storing data in the cloud, it will be easier to access it at any time, from anywhere, with an internet connection. So that it can recover data to the same device or a new one in case of loss.
Also Read: Reasons to Use Cloud Accounting for Your Business
Difficulty maintaining smooth cash flow and analyzing finances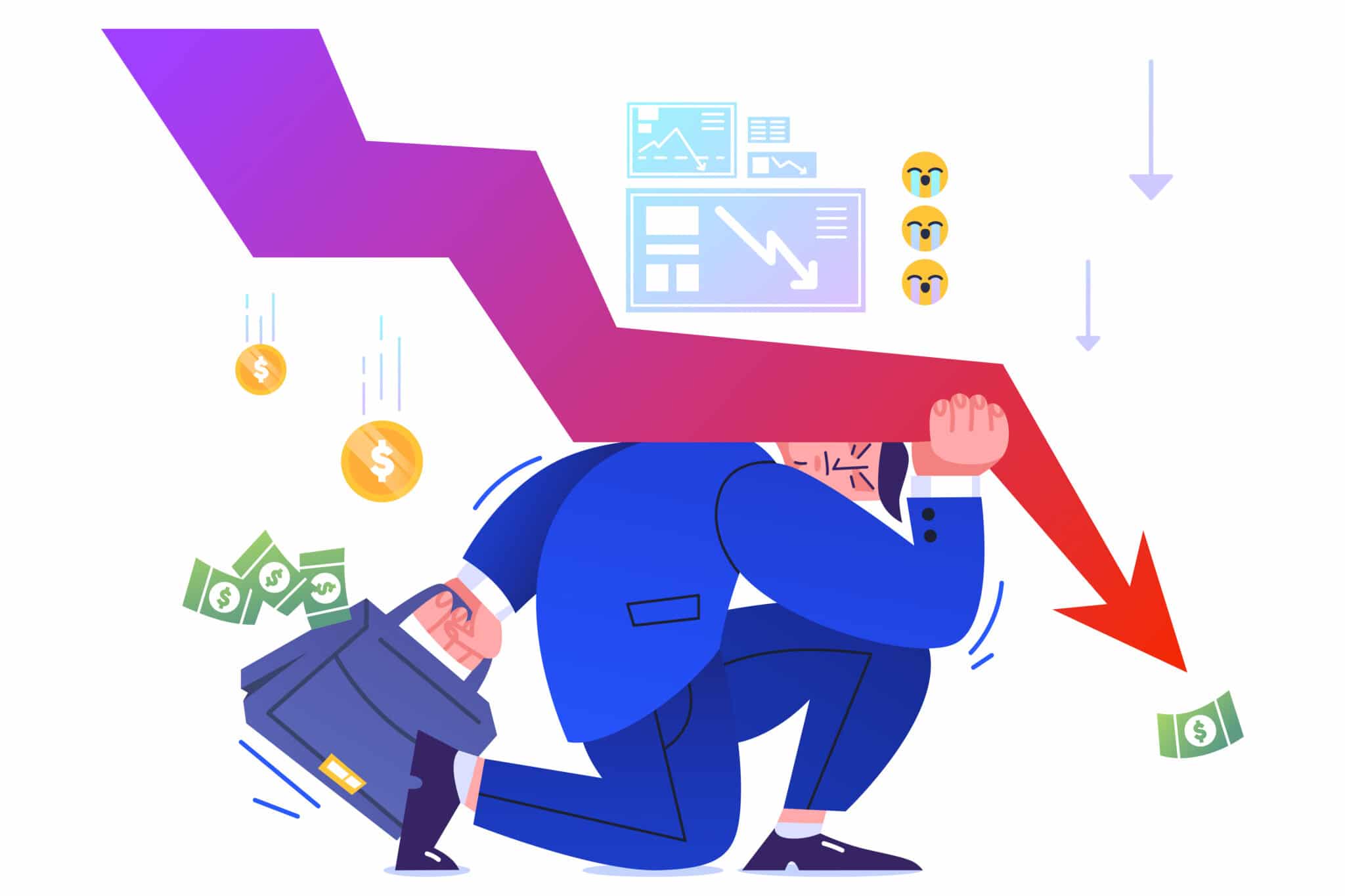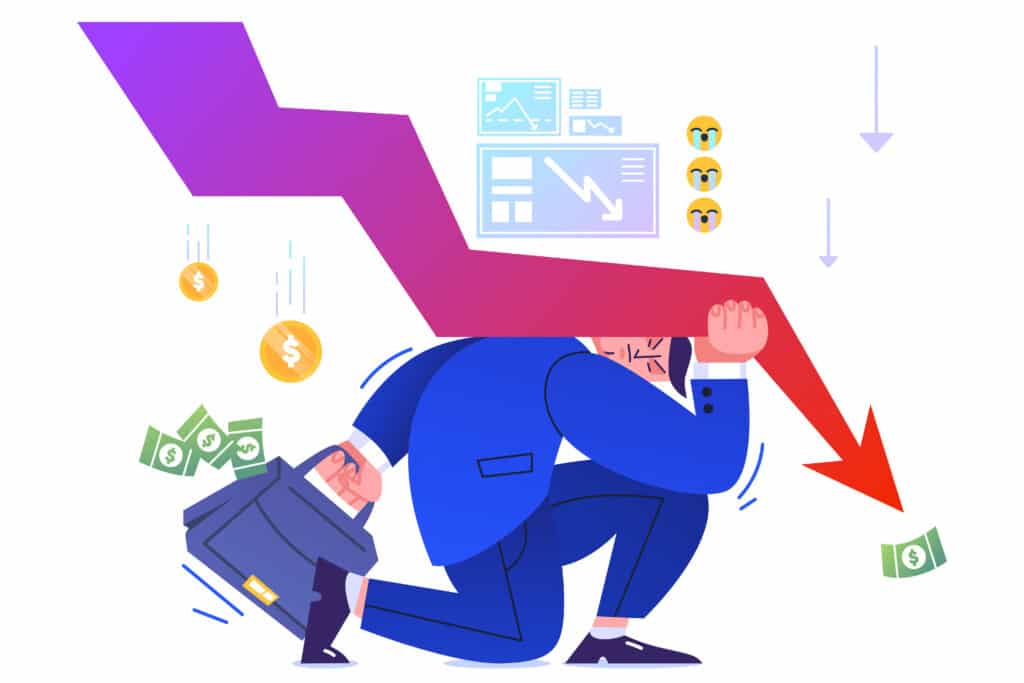 Overall visibility into financial conditions can contribute to long-term business conditions.
Accounting applications can help you draw on insights from financial data and gain more information, improving your position in the market.
In a business enterprise, you should always have the optimal amount of cash available for operating expenses. And you never want to run out of money on such costs, do you? Unfortunately, you don't know how much cash you need for this purpose. To solve this accounting problem, an automatically generated cash flow reporting system can be your lifesaver.
Difficulty in managing taxes
Good online accounting software can comply with local tax regulations and make working with taxes easier. When companies have to deal with multiple tax rates, an accounting system can make tax calculations faster.
It can also provide a better understanding by generating tax summary reports to help keep business operations organized and ready for tax time.
Conclusion
Online accounting has revolutionized the way businesses manage their financial affairs. Adopting online accounting can help minimize problems such as time-consuming, loss of data, difficulty in maintaining cash flow, and difficulty in managing taxes. Online accounting software has become an essential tool for businesses of all sizes to streamline their financial processes and achieve greater success.
Using online accounting software from HashMicro can help your business become more efficient in processing company finances because financial management is one of the important steps for companies. Make cash flow management, bank reconciliation, adjusting journals, and invoicing processes run automatically with the cloud-based Accounting Program.