Independent contractors are individuals who work on a self-employed basis and provide services to clients or businesses without being classified as employees, offering specialized skills and expertise in various fields. As independent contractors, they are responsible for managing their own business operations, including financial management. To effectively handle these tasks and ensure the smooth running of their business, using accounting software for independent contractors is essential.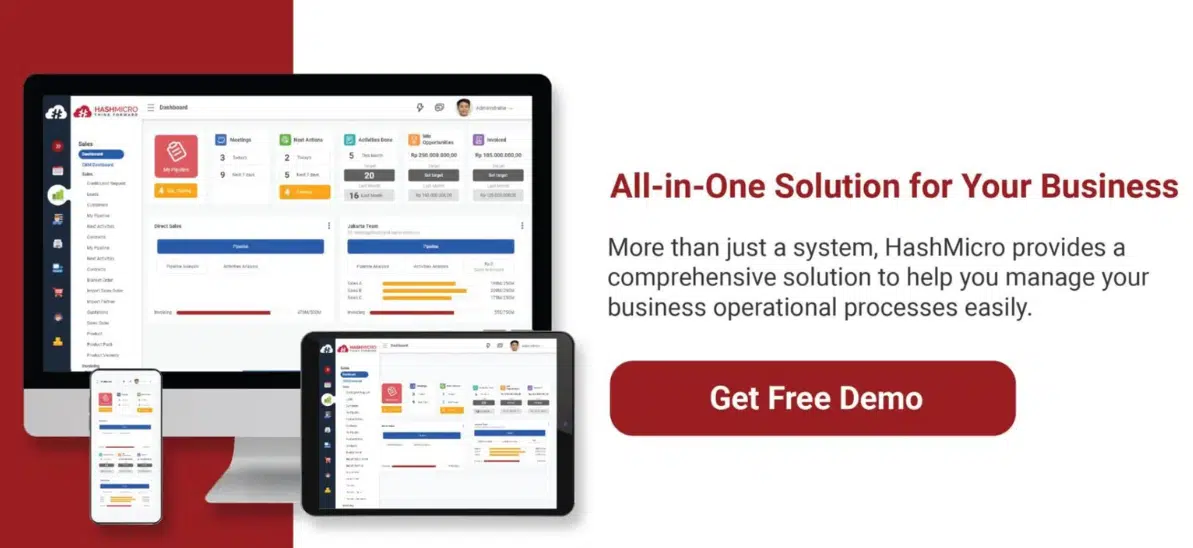 Table Of Content
Definition of Accounting Software for Independent Contractors
Accounting software for independent contractors is a solution designed to meet the needs of self-employed individuals by helping them organize records, manage accounts, and perform independent contractor bookkeeping tasks. It can also be accessed through mobile apps and the key functionalities of this software include double-entry accounting, financial reporting, invoicing tools, payroll management, and multi-business tracking.
What Makes the Best Accounting Software for Independent Contractors?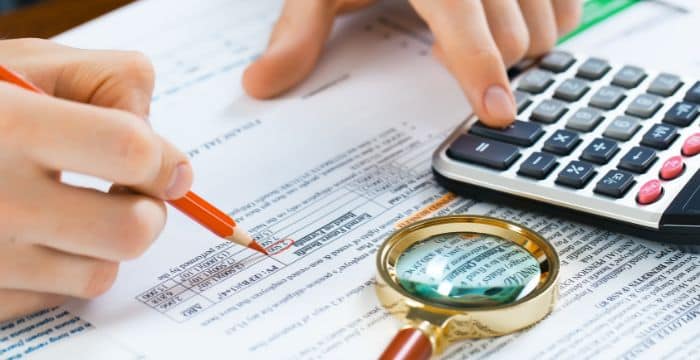 To look for the best accounting software for contractors, a rigorous evaluation process is needed. Independent contractors should research if the software solution goes beyond the basic functions like invoice generation and offers features such as invoice and bill management, financial dashboards, and analytical reports.
Other than that, factors in choosing the best self-employed accounting software like a user-friendly interface, comprehensive accounting task coverage, and additional features like project management and time tracking should also be considered. Moreover, the pricing, free trial, and scalability of the software should also be taken into account. It is crucial that the software you choose is easy-to-use, has reliable support, and has the essential features for your specific needs.
8 Best Accounting Software for Independent Contractors in 2023
In 2023, independent contractors have a wide range of exceptional accounting software options tailored to their needs. These software solutions streamline financial management, offering robust features and integrations. The demand for reliable independent contractor apps for accounting continues to grow, leading to the availability of the best software choices. These cutting-edge tools empower self-employed individuals to manage finances, optimize productivity, and ensure tax compliance.
HashMicro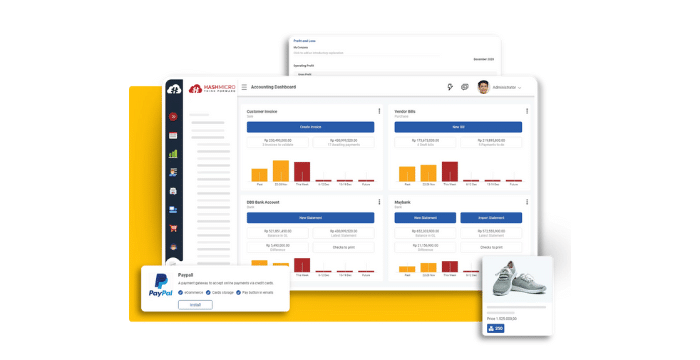 HashMicro's Peppol Accounting Software is a great option for independent contractors seeking a cutting-edge solution beyond traditional accounting. With its robust features, self-employed individuals can efficiently manage their finances, from cash flow management to journal entries and reconciliation. What sets this software apart is its seamless integration with the Peppol network, ensuring hassle-free invoicing management.
Furthermore, you can experience optimized efficiency as manual tasks are minimized and real-time data empowers informed decision-making. You can also enjoy improved accuracy with comprehensive financial analysis and accurate income forecasts, leading to increased profitability. The software's remarkable features include a financial dashboard, cash flow forecasting, fast bank reconciliation, Peppol e-Invoicing, analytical reporting, and more.
HashMicro's Accounting Software helps to revolutionize accounting processes and unlock growth and success for independent contractors and self-employed individuals. In addition, the pricing is affordable and there is a Productivity Solutions Grant up to 50%. There is also a free demo that you can try out to learn more about the software.
Wave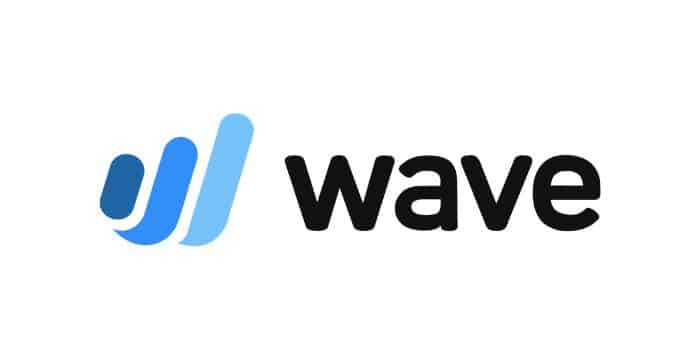 Wave Accounting is one of the self employment accounting software. It offers basic features such as invoicing, expense tracking, and income tracking. The software has a simple interface and provides essential functionalities, making it suitable for self-employed individuals. Although Wave Accounting has some limitations, such as a limited number of reports and lack of third-party integrations, its free starting price point makes it a good option for independent contractors.
QuickBooks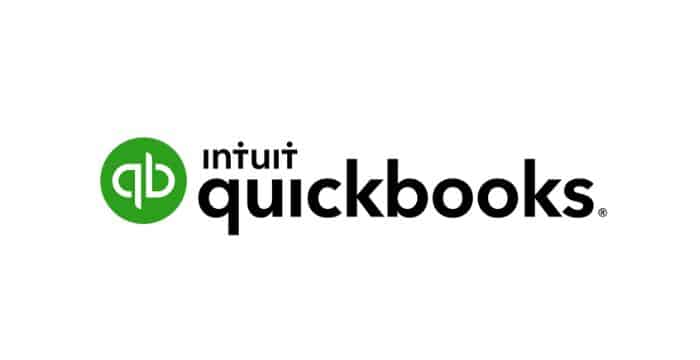 QuickBooks Online is an accounting software that is well-suited for self-employed individuals and independent contractors. It offers scalable pricing plans and includes features such as income and expense tracking, invoicing, payment acceptance, and mobile apps. This software allows users to customize invoices, track mileage automatically, and estimate taxes. It may be a bit more expensive compared to other options, but it is a reliable choice for independent contractors.
Hectic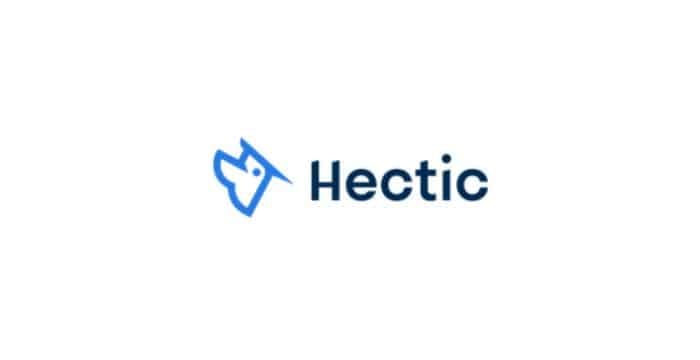 Hectic is a self-employed accounting software designed to optimize and streamline freelancing processes. While it may not be user-friendly, it offers useful features for project management and sales or marketing. The dashboard provides an overview of your business and the software covers basic invoicing, expenses, and receipt features with a user interface that displays document previews. Additional features of Hectic include project management with task tracking, time allocation, and sales pipeline visualization.
FreshBooks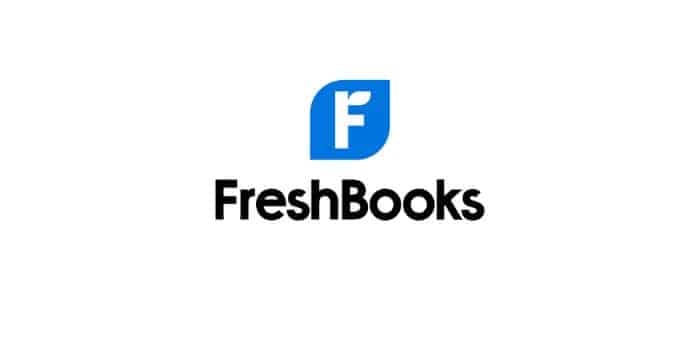 FreshBooks is a practical choice for independent contractors seeking an accounting software solution. It offers a range of features designed to meet the needs of self-employed individuals, including invoicing, expense tracking, time tracking, and project management. With its user-friendly interface and intuitive navigation, the software makes it easy to create invoices and manage expenses efficiently. While FreshBooks lacks a free tier, FreshBooks provides a reliable tool to manage finances.
Zoho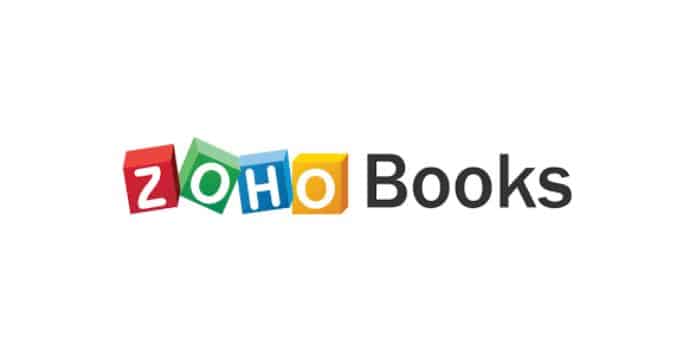 Zoho Books is an accounting software designed specifically for self-employed individuals, offering a wide range of features tailored to their needs. The software focuses on mobile functionality and affordability, allowing users to send invoices, manage timers and overdue invoices, and track time and invoices through mobile. Notable features include the ability to convert billable expenses into invoices, track mileage, and integrate with payment gateways. Although, specific prices are not mentioned.
Fiverr Workspace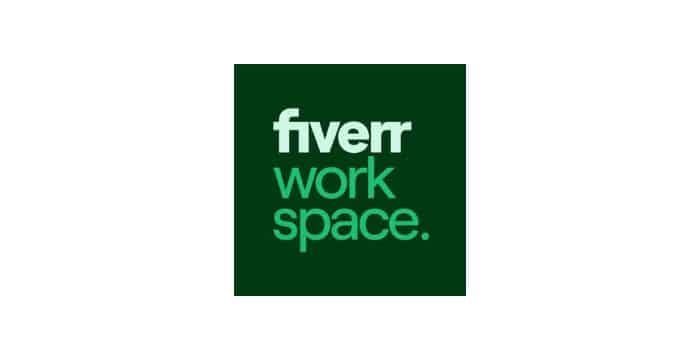 Fiverr Workspace is an accounting software for self-employed individuals that provides a comprehensive range of features, and practical functionalities that cater to freelancers' needs. This software allows for detailed accounting with options for project creation, invoice generation, and time tracking. A notable feature is the ability to send physical letters to clients for overdue payments. However, Fiverr Workspace's pricing can be a downside, with the free tier limited to one client and additional features requiring a monthly fee.
Xero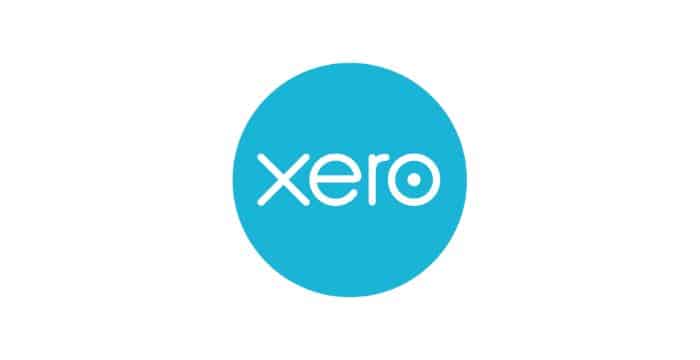 Xero is one of the accounting software choice for independent contractors, offering a range of features for efficient financial management. It is beneficial for self-employed individuals as users can access various functionalities like customized invoicing, bill payments, and multi-currency support, depending on their chosen plan. Although lacking automated payroll tax services, it covers most bookkeeping needs and offers affordability, integration options, and a user-friendly interface.
Conclusion

As independent contractors need an accounting software, it is important to choose with careful considerations. Although, we also provide a list of some of the best accounting software for independent contractors. One of them is HashMicro's software, with its robust features and many other accounting capabilities that can help to reduce human errors and streamline financial management. For more information about HashMicro's Accounting Software, you can contact us here.