Account Payable is a term that we often hear in the accounting world. However, there are still many of us who still do not understand the word. Especially for accountants, Account Payable is a mandatory science for them to learn to manage company finances for the better, and also you can use finance software to manage account payable.
This article will discuss more accounts payable, ranging from understanding important roles to discussing the responsibilities of account payable staff. Check out the discussion of the following article for further explanation.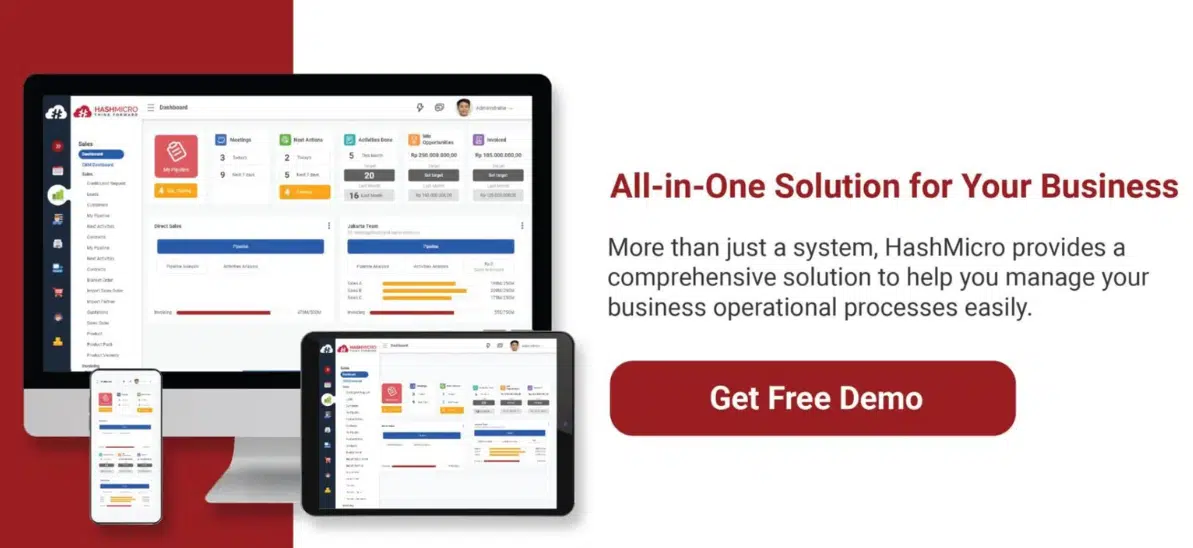 Table of Content
Understanding Accounts Payable

Accounts payable or also commonly known by many people as accounts payable. Accounts Payable (AP) is the company's obligation to other parties that they must immediately fulfill within a certain period.

Another explanation of trade payables is a debt obligation that the company has. According to the agreement between the creditor and the company, they must pay it off before maturity.

This payment obligation occurs because the company buys credit from other parties to re-sell merchandise to consumers. Not only that, but trade payables can also happen due to a purchase using an advance payment and payments made before the goods are received (cash before delivery). Usually, companies that carry out these two systems buy and sell ready-made products and industrial companies.

Critical Role of Accounts Payable

Accounts payable has a crucial role for a company. This position needs to be checked regularly to know and understand the responsibilities that must be completed, namely, paying and paying off the remaining debt.

Its primary function is so that debt does not accumulate and makes the company suffer many losses. When the company has received the goods, it would be nice if the company's debt had not been paid for them to pay off immediately. In addition to lightening the burden, the business process with the client will always be smooth.

Of course, every job position often makes mistakes, especially for a payable account. A few fatal errors can worsen the company's situation, such as experiencing losses and disrupting client relations. 

However, in this digital era, an accounting application is now available to help various company accounting jobs. With the aim of lightening accountants' work, providing maximum results, and avoiding human error.

Account Payable Staff Duties

A large company usually has a particular staff who manages accounts payable.

In contrast to small companies, they also leave this work to the company accountant. The following are five tasks that the account team usually does, namely: 

Coordinate with the supply chain

The company conducts transactions with external parties, so it will usually involved with many parties. The parties involved are sales, vendor, purchasing, production, and warehouse divisions. Therefore, staff must coordinate with all these parties also it can be used supply chain management system.

Coordination itself is essential for the company to ensure that the purchase goes according to plan. In addition, account payable staff must also understand the supply chain cycle to ensure that the goods purchased by the company have arrived at their destination safely.

Analyzing purchasing activities

Each transaction will usually recorded in each document. However, sometimes there are small to large recording errors in the document. Of course, this is very natural to happen because it is the work of humans who do it. Therefore, account payable staff must check all documents to avoid mistakes that harm many parties.

Recording purchasing activities

Account Payable staff also has another task: recording all purchasing activities. This step is intend as a verification effort if there is a discrepancy between the data in the document and the facts on the ground.

Make payments for purchases that are already valid

After the purchase has been approved by the vendor, the account payable staff is in charge of making payments. There are three types of payments:

Cash After Delivery (CAD), which occurs when the vendor has sent all goods to the company, then the company pays them in cash.
Cash Before Delivery (CBD), the company must pay all payments before the vendor delivers the goods.
Two-stage payment, in the first stage, the company, through its staff makes a down payment (DP). After that, the company returns to make payments until it is paid off.

Compile reports and purchase balances

Account payable staff duties are to record and create reports. The staff will submit this report to the superior, it can be a Manager or Supervisor.

Account Payable Staff Responsibilities

Source: canva.com

 

There are still several responsibilities that account payable staff must carry out. The following are their responsibilities:

Supervise and ensure that the company's cash flow is in a normal and balanced position. This is realized by carrying out the earliest task, coordinating with all relevant staff.
Archive all documents related to purchases made by the company. Staff also need to check all archives.
Responsible for payments that are the company's obligations. This AP staff is also the one who conducts discussions and agreements with vendors to determine a payment system that is beneficial for both parties.
Make a purchase report that the company has carried out within a certain period which is the responsibility of a staff member to a supervisor or manager. Generally, this purchase report created in monthly and weekly periods.

The difference with Account Receivable (AR)

Quite different from accounts payable, Accounts receivable is a record of transactions on which we receive money. Many people also know AR as accounts receivable. Accounts receivable is a type of transaction that is the definition of billing to consumers already in debt. The parties who give debt to this company vary from individuals, companies, or organizations. 

There are three main characteristics of receivables: 

Maturity Value 

is the primary transaction value plus interest. This payment is due to give rise to what is called interest.

Due Date

The due date in the account receivable is the day of payment on which the company must collect obligations from other parties. If there is a delay, usually, the company will apply a fine system.

Maturity Age Maturity 

in a collection of receivables is also divide into monthly and daily. If a receivable uses a monthly calculation, then the due date is the same as when the receivables occur in the following month.

Conclusion

That's an explanation of Account Payable. Many important tasks account payable staff need to do. To do maximum results, an AP officer must be able to understand his profession well. To avoid miscalculation. Don't forget to Get a full-fledged Accounting System with robust features to manage your finance such as cash flow management, journal entries, and reconciliation. So, try the free demo today!