Have you ever heard of EBIT? This is one of the important factors in the financial management of the company. Calculation of EBIT is very useful to be able to know the level of profitability in a company. Especially for those of you who want to invest in a particular business. Earnings before Interest and Taxes (EBIT) is one of the components of an income statement, also known as operating income. Many companies use finance ERP software to automate their financial business operations. 
The EBIT value indicates how much profit the company makes from its operations without including any element of interest or tax costs. In other words, namely as a gauge of the performance and profitability of the company. Although this calculation is very useful, in reality, there are still many who do not understand the true meaning of EBIT and how to calculate it. Therefore, in this article, we will discuss more EBIT, ranging from understanding, benefits, and how to calculate it in a company's financial statements.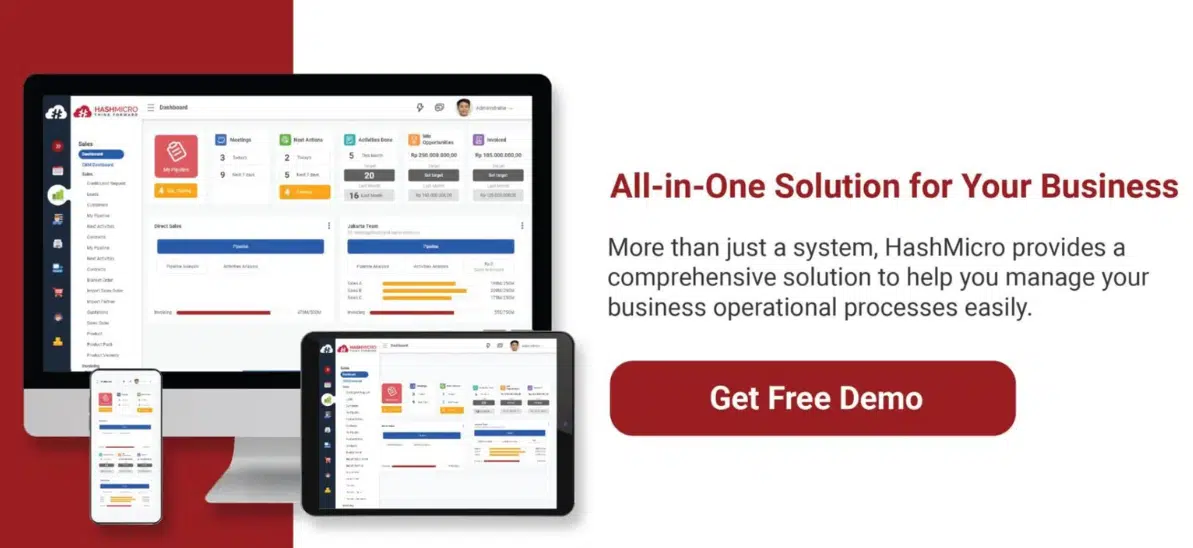 Table of Contents
Definition of EBIT
Essentially, EBIT is one of the profitability benchmarks in a company. Many businesses are using this model to calculate the amount of income or profit that is already lower by the number of expenses, before deducting interest and taxes.
As a result, many people refer to this one income as a company profit. As a result, the term "corporate profit" may be more familiar to you. The value of EBIT can use to determine the level of success in the company's operations in addition to calculating profits. By calculating a company's EBIT, investors and creditors can determine its worth.
The Advantages of Calculating EBIT
When you want to invest in a company, it is natural for the investor to want to know the level of operating success in the company he chooses. Whatever business the investor chooses, knowing the value of his company's success by calculating EBIT, of course, without the need to calculate the tax consequences and the company's capital.
Furthermore, calculating the value of EBIT not only assists investors in evaluating a company but also allows the company to make comparisons with other competitors. Some of the advantages of calculating it for both investors and company management are as follows:
Advantages for investors
Understand the company's overall financial health.
Learn about the company's concepts, ideas, and day-to-day operations.
Examine a company's debt and compare it to that of a competitor.
Compare a company's and its competitors' profits with varying levels of debt.
Learn about the company's ability to meet its obligations.
Learn about the company's level of liability.
Aids in comparing management performance in a company over time.
Learn about the company's progress in the coming years.
Assist the company in making decisions before expanding its operations.
Also read: Importance of DuPont Analysis for Corporate Financial Management
Advantages for the company
Learn about the company's ability to pay its obligations and fund its operational activities.
Provide a good idea for the company's development, particularly in the pursuit of higher profit value.
Knowing the efficiency of a company's work, such as determining whether to improve or change marketing methods, whether implementing overtime is beneficial to the company, and so on.
Assist companies that want to expand. The calculation of EBIT will assist the company in determining whether or not to expand or continue to seek profit from the field it is in.
How to Calculate EBIT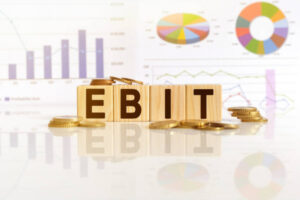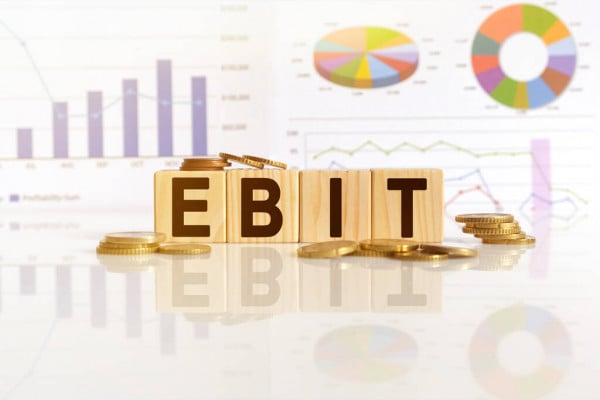 EBIT is calculated by subtracting the HPP (cost of goods sold) and operating costs from the total amount of revenue. In general, there are two methods for calculating EBIT. The first method is known as the direct method, and the second method is known as the indirect method. The following is a detailed explanation of both direct and indirect methods.
Also read: Investors: Tips for Getting Funds from Them
The EBIT formula
Formula calculation EBIT in income statement has two methods, namely Direct Method (Direct Method) and Indirect Method (Indirect Method). 
The formula for the Direct Method is:
Direct Method EBIT Formula = Net Sales – Cost of Goods Sold (HPP) – Operating Expenses (Administrative, sales or marketing expenses, and others)
While the formula for Indirect Methods is:
Indirect Method EBIT Formula = Net Income + Interest Expense + Taxes
It may appear simple if you understand and use both methods. However, it is critical to comprehend the concept of EBIT from both methods. The first method displays the EBIT value of the first order in the income statement directly. The second method displays the true value of interest and tax costs added back to the net income value.
It is clear from both methods that they have two opposing points of view. The direct method demonstrates the company's initial operational activities from the company's point of view. The indirect method depicts year-end profitability by including the value of interest and tax costs also ensures procurement costs by using a procurement management system. Of course, both methods result in the same EBIT value. 
Examples of EBIT calculations
A company engaged in the manufacturing industry makes an earnings report with the following data:
Proceeds of sale: Rp5,000,000,000
HPP: Rp2,200,000,000
Operating expenses: Rp200,000,000
Gross profit: Rp800,000,000
Income tax: Rp40,000,000
Interest fee: Rp150,000,000
Net income: Rp. 200,000,000
The following is a calculation using the EBIT method:
EBIT value = Net income + interest + tax
= Rp200,000,000 + Rp150,000,000 + Rp40,000,000
= Rp390,000,000
So, the value of Rp 390,000,000 can also be interpreted as profit/profit worth Rp 390,000,000. So that the money from the calculation can be used to pay taxes, bank interest, receivable debt, and investor dividends.
Conclusion
This EBIT calculation still has several limitations, particularly when it comes to the creation of an income statement or the financial statements of a company. You should conduct a thorough analysis for both reports, including interest costs and debt costs. This is done so that the company's financial situation can be seen more clearly and the company's management can grow.
Naturally, this method of calculation will be extremely beneficial to investors, creditors, and company management. You will be better prepared to analyze each financial ratio as a result of the results of these calculations. EBIT is commonly used by investors and creditors to determine a company's interest coverage ratio and operating profit margin.
As a result, you can use HashMicro's integrated Accounting Software to make calculating EBIT values easier. This software can assist you in creating a variety of financial statements, including cash flow statements, income statements, and others. Furthermore, the features in it will make it easier for you to conduct business activities such as inventory management, taxation, banking, and many others. Get free demo now!