Financial institutions, asset managers, and investment firms use investment accounting software to manage and track their investment portfolios. It is designed to handle the unique complexities and requirements of investment accounting, providing organizations with a comprehensive solution for accurate financial reporting and performance analysis.
Investment accounting software allows businesses to track and record various investment transactions, such as purchases, sales, dividends, interest, and corporate actions. It automates the calculation of investment valuations, including mark-to-market and fair value calculations, ensuring accurate and up-to-date portfolio valuations.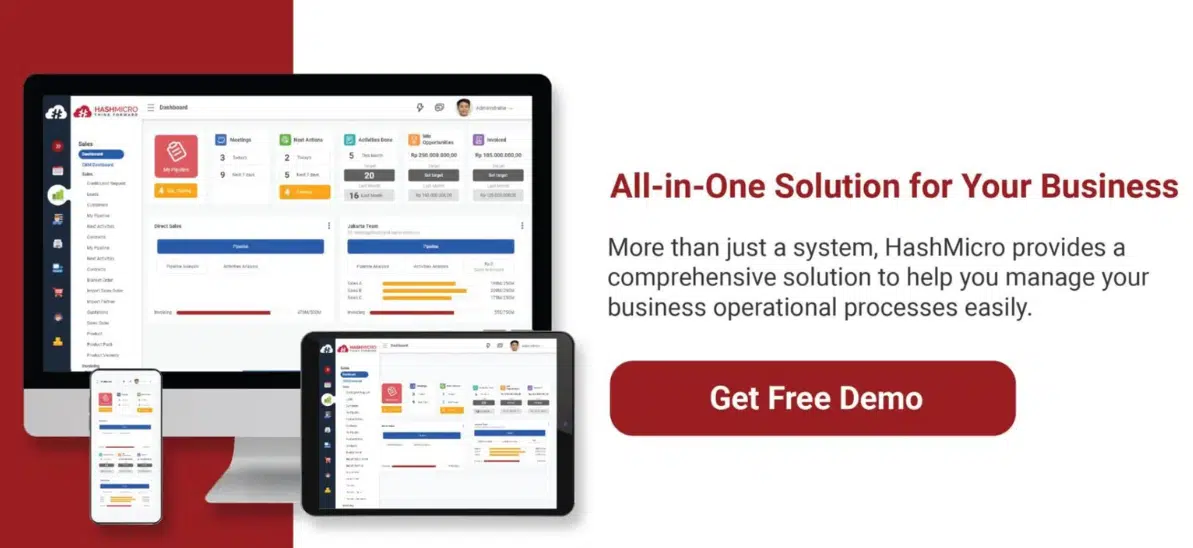 Table of Content
The Reason We Should Use Accounting Software
There are several compelling reasons why businesses should consider using accounting software. Firstly, accounting software automates manual and repetitive tasks, such as data entry, invoice generation, and financial reporting, saving significant time and reducing the risk of errors. This allows finance teams to focus on more strategic and value-added activities, such as financial analysis and decision-making.
Secondly, accounting software provides real-time visibility into financial data. It allows businesses to track and monitor their financial health, including cash flow, revenue, expenses, and profitability, at any moment. With instant access to up-to-date financial information, organizations can make more informed and timely decisions, identify trends, and adjust their strategies accordingly.
Features of Accounting Software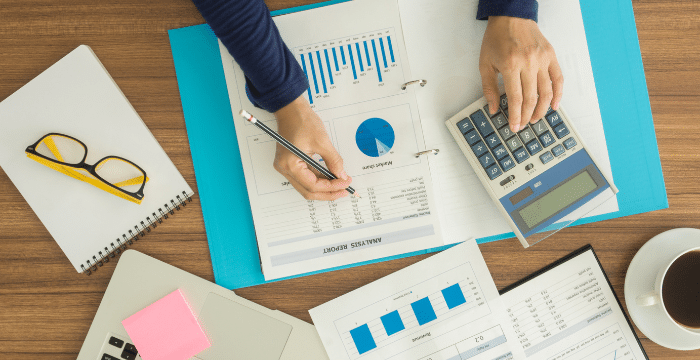 Accounting software offers a range of accounting features that empower businesses to effectively manage their financial processes. So, these features are designed to streamline accounting tasks, improve accuracy, and enhance overall efficiency.
Account  payable
Accounting software provides businesses with a dedicated module or feature to handle Accounts Payable processes. This feature streamlines the entire payables workflow, from receiving and reviewing invoices to processing payments. It allows businesses to automate the entry and tracking of invoices, eliminating the need for manual data entry and reducing the chances of errors.
Budgeting and forecasting
Budgeting and forecasting is a crucial feature of accounting software that helps businesses plan and manage their finances effectively. Overall, this feature enables businesses to create budgets, set financial targets, and forecast future financial performance based on historical data and projected trends.
Financial reporting
Financial reporting is a critical feature of accounting software that enables businesses to generate accurate and comprehensive financial statements and reports. Overall, this feature is crucial in providing stakeholders, such as investors, lenders, and regulatory authorities, with a clear understanding of the company's financial performance and position.
Tax management
These features typically include automated calculation of taxes based on relevant tax laws and regulations, integration with tax filing systems to facilitate easy submission of tax returns, and generation of tax reports and statements for documentation and compliance purposes. Additionally, accounting software often provides tools for tracking and categorizing tax-deductible expenses and generating invoices, as well as receipts with proper tax details. 
Customization and scalability
Accounting software offers powerful customization and scalability features to cater to the diverse needs of businesses. Customization options allow users to tailor the software to their requirements by adjusting settings, creating custom fields, and defining unique workflows. Therefore, this flexibility enables businesses to adapt the software to their existing processes and industry-specific needs, ensuring seamless integration with their operations.
Top Investment Accounting Software In 2023
Investment accounting software plays a crucial role in today's complex and rapidly changing financial landscape. With that in mind, we have curated a comprehensive list of the top investment accounting software in 2023. These software solutions have been carefully selected based on their robust features. 
HashMicro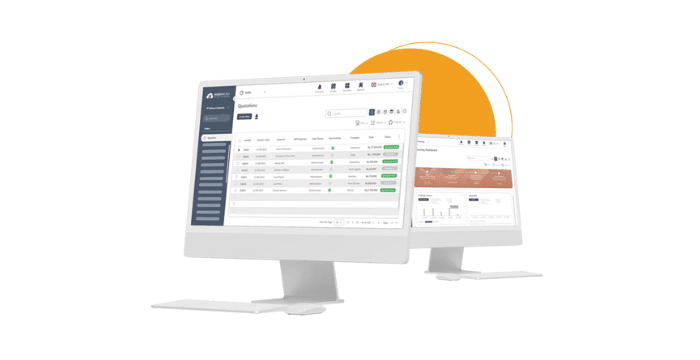 HashMicro accounting software is a comprehensive and feature-rich solution designed to streamline financial management processes for businesses of all sizes. With its user-friendly interface and customizable features, HashMicro offers a user-friendly experience while allowing businesses to adapt the software to their unique requirements.
The software provides a range of functionalities, including general ledger, accounts payable and receivable, financial reporting, budgeting, and cash flow management. Therefore, it also offers multi-currency support, ensuring businesses can easily handle transactions in different currencies.
Salesforce
Salesforce is primarily known as a customer relationship management (CRM) software, but it also offers accounting capabilities through its Financial Services Cloud. Accounting software provides features such as general ledger and accounts payable. Besides that, one notable drawback is that the accounting features are less comprehensive and specialized than those of dedicated accounting software solutions.
Netsuite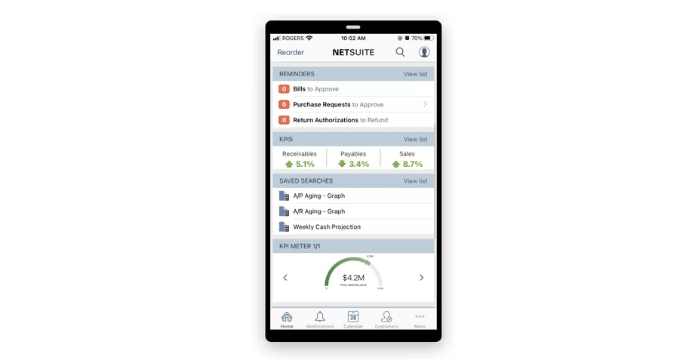 NetSuite Investment Accounting Software is a comprehensive solution designed to streamline and optimize investment portfolio management. Furthermore, this powerful software leverages the advanced capabilities of NetSuite's cloud-based platform to provide investment firms and financial institutions with accurate, real-time financial data, precise reporting, and seamless integration across their entire accounting ecosystem.
Zoho
Zoho accounting software is a robust and versatile solution that caters to the financial management needs of businesses of all sizes. It offers many features, including invoicing, expense tracking, bank reconciliation, financial reporting, and tax management. One of the significant benefits of Zoho accounting software is its integration capabilities.
Oracle
Oracle accounting software is a powerful and comprehensive solution that offers a wide range of features to facilitate efficient financial management for businesses. One of its notable features is its robust general ledger functionality. It allows businesses to record and track financial transactions, manage accounts, and generate accurate financial statements. 
SAP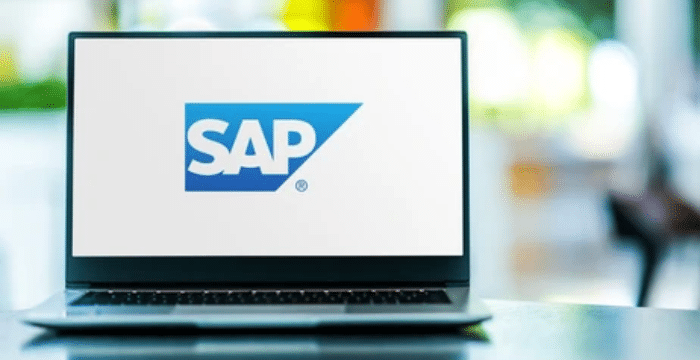 The software allows businesses to record and manage financial transactions accurately, create financial statements, and generate comprehensive reports. With SAP accounting software, businesses can efficiently handle accounts payable and receivable, bank reconciliations, asset management, and cash flow management.
Microsoft
Microsoft accounting software, known as Microsoft Dynamics 365 Business Central, offers a range of benefits for businesses looking to streamline their financial management processes. One of the key advantages is its integration with other Microsoft tools and applications. The software integrates with popular Microsoft applications such as Excel, Word, and Outlook, enabling users to work with familiar interfaces and easily share data across different platforms.
Conclusion
In conclusion, the year 2023 presents businesses with a wide array of investment accounting software options to choose from. The top investment accounting software solutions in 2023 offer powerful features that streamline financial management processes. Each software solution has its strengths, catering to the diverse needs of businesses based on their size, industry, and specific requirements.
Overall, from comprehensive options to specialized solutions like HashMicro accounting software, businesses can find the software that best aligns with their needs. With HashMicro, you can streamline the financial process and optimize your business. Use our product and get a grant of up to 50%! or you can click here to try the free demo.