The construction industry operates within a complex framework that involves managing multiple projects, coordinating diverse teams, tracking expenses, and ensuring accurate financial records. Amidst these complicated operations, effective financial management becomes essential for contractors to maintain profitability and drive business success. This is when the need for the best accounting software for contractors arises. 
With advanced technological solutions tailored to the specific needs of the construction industry, these software options have become indispensable tools. To assist these enterprises in their quest for streamlined financial processes, we have curated a list of the best accounting software options specifically designed for contractors. This will guide businesses toward the ideal software solution that can navigate the complexities of the construction industry and optimize financial management.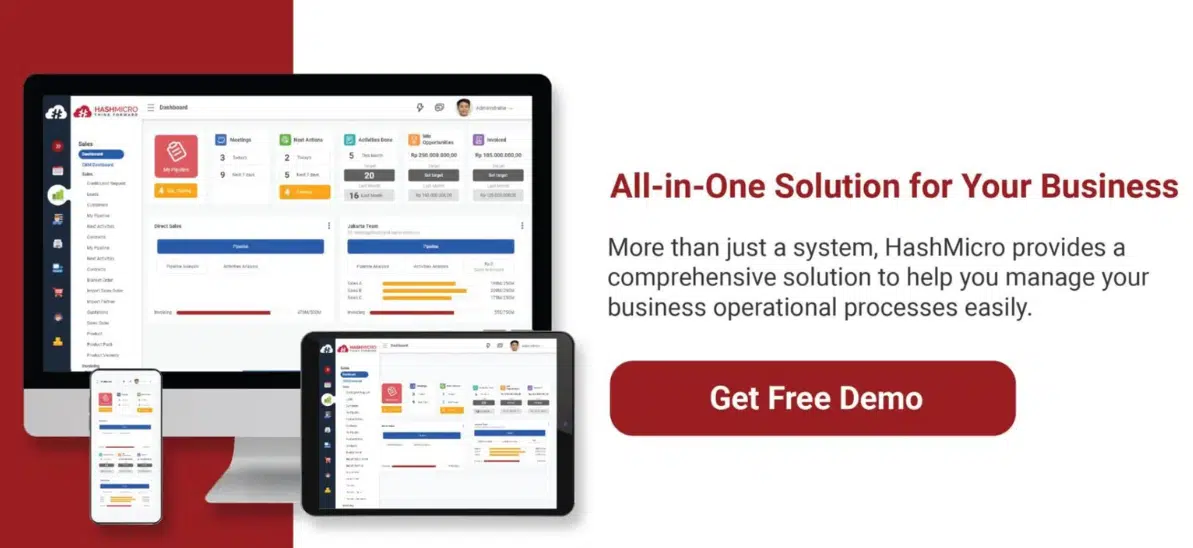 What is Accounting Software for Contractors?
Construction accounting software refers to specialized software solutions designed to meet the unique financial needs of businesses operating in the construction industry. The software incorporates industry-specific features and functionalities to streamline financial processes and project management tasks. 
At its core, accounting software enables contractors to efficiently manage and track project finances, costs, and budgets. It provides a centralized platform to record and monitor all financial transactions related to construction projects, ensuring accurate and up-to-date financial data. This software allows businesses to allocate expenses to specific projects, track project profitability, and generate detailed reports for analysis and decision-making.
In addition to this software, an array of similar software is available for other types of contractors, such as accounting software for commercial contractors and online accounting software for roofing contractors. 
Why Your Company Needs Construction Accounting Software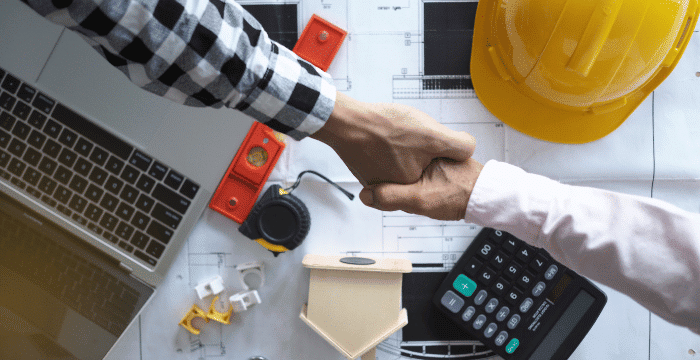 Utilizing accounting software is of the utmost importance for businesses operating in the construction industry. The unique complexities involved in construction projects demand precise financial management and tracking of project-related expenses. The best accounting software for contractors overcomes these problems by automating financial management processes, saving you valuable time, and minimizing human errors.
Construction accounting software offers real-time visibility into project costs. This allows for close monitoring of expenses and identification of overspending areas. Moreover, it generates comprehensive financial reports, providing you with valuable insights for strategic planning and efficient resource allocation. By integrating all these functionalities, the software acts as a powerful tool for constructors, enhancing financial management, tracking expenses, and driving overall success.
Main Features of Accounting Software for Contractors
The best accounting software for contractors offers a range of powerful features designed to address the unique financial requirements of businesses operating in the construction industry. These features provide businesses with the tools they need to improve accuracy. The three common key features are job costing, invoicing and billing, and integration with other tools.
Job costing
Construction projects involve multiple tasks, expenses, and resources. Job costing functionality within accounting software for contractors allows businesses to allocate costs to specific projects and track them accurately. It enables the tracking of labor, materials, equipment, subcontractor expenses, and overhead costs associated with each job. By gaining real-time visibility into project costs and profitability, businesses can identify areas for cost optimization and ensure projects stay within budget.
Invoicing and billing
Construction accounting software simplifies the complex process of invoicing and billing. It allows businesses to generate and customize professional invoices based on the specific requirements of each project. The software can automate recurring invoices, track outstanding payments, and send reminders to clients. It also enables efficient management of change orders, ensuring accurate billing for any modifications to the original project scope. 
Integration with other tools
Accounting software for contractors seamlessly integrates with other essential business tools, such as payroll systems, project management software, and procurement systems. This integration eliminates the need for manual data entry and enhances data accuracy by synchronizing information across different platforms. Moreover, it enhances collaboration between different departments.
For example, integrating with project management software allows for seamless transfer of project-related expenses and progress updates, providing a holistic view of project performance. Integration with payroll systems ensures accurate tracking of labor costs, while integration with procurement systems streamlines the purchase order process and facilitates seamless tracking of material expenses.
8 Best Accounting Software for Contractors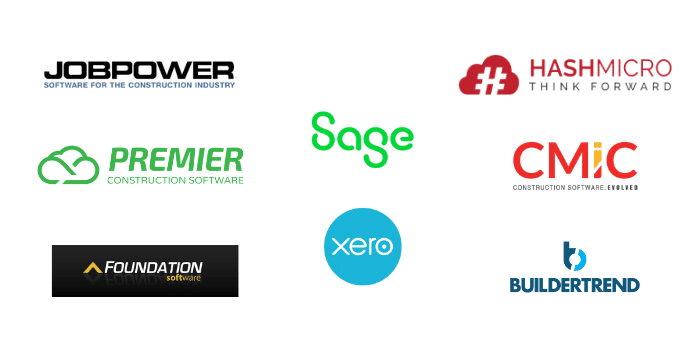 As the demand for specialized accounting solutions continues to grow, contractors are seeking software that not only simplifies their financial processes but also caters to their specific needs. Below, we provide a list of the best accounting software for contractors to help you decide which one to incorporate into your business.
HashMicro
Starting with our top recommendation, HashMicro is a powerful tool that goes beyond traditional accounting software by incorporating industry-specific features and functionalities. It offers robust project accounting capabilities, including a financial dashboard, cash flow forecasting, bank reconciliation, and accrual and amortization. With HashMicro, contractors can efficiently manage and track multiple projects simultaneously, ensuring accurate financial monitoring and control.
The customizable software excels in job costing functionality, allowing contractors to precisely track project expenses. It provides them with valuable insights into cost control, profitability analysis, and accurate project estimation. HashMicro's seamless integration with Peppol e-Invoicing simplifies invoicing management. Moreover, it is also capable of integrating with the purchasing system to provide construction businesses with better control of procurement costs.
Buildertrend
Buildertrend is a cloud-based accounting software that covers job costing and estimating, progress invoicing, as well as budgeting. It offers a mobile app for convenient financial management. The software supports time and expense tracking, financial statements, project scheduling, and document management. While Buildertrend provides robust functionalities, some users may find the user interface overwhelming, and customization options for reports are limited.
Sage
Sage offers both cloud-based and on-premises accounting software for contractors. Sage's features encompass accounts payable and receivable, general ledger, payroll management, and bank reconciliation. It offers capabilities such as multi-company and multi-currency support, further benefiting contractors. To gain access to its extensive features, you may need to pay additional fees.
Jonas Premier
Jonas Premier offers a comprehensive accounting and project management solution tailored for businesses in the contracting industry. Some of its features include accounts payable, customizable workflows, payment approval, and subcontractor management. One of the key advantages of this software is its unlimited document storage. Meanwhile, its project accounting features encompass the generation of job cost reports, RFI document requests, and time tracking through the mobile application.
Foundation
Jobpower is an industry-specific accounting software designed for contractors, particularly those in the construction and service industries. Similar to numerous construction accounting software solutions available, Jobpower offers fundamental accounting tools, including job costing, billing, and purchase order management. It also offers additional modules specifically designed for project management, such as scheduling, inventory and equipment tracking, and document imaging.
Jobpower
Jobpower is a prominent construction bookkeeping software suitable for contractors and large-sized construction enterprises. The software comes with advanced general ledger features, ranging from balance sheet management and audit trail tracking to bank reconciliation. With Jobpower, businesses can effectively manage their financial records. Furthermore, the software maintains the business' financial integrity and facilitates smooth collaboration with CPAs for enhanced financial management.
Xero
Xero is a popular cloud-based accounting software that caters to the needs of small businesses, including contractors. It offers features like expense tracking, financial reporting, and tax management. Contractors can use Xero to manage project finances and create professional invoices. Additionally, the software is capable of integrating with various third-party apps.
CMiC
CMiC is an integrated construction management software that includes accounting and financial management capabilities. It is available in both cloud-based and on-premise solutions. CMiC's construction-specific accounting features include accounts payable and accounts receivable, general ledger, budgeting, and project forecasting. Moreover, the software is equipped with automated controls and risk management capabilities, empowering businesses to mitigate risks and reduce errors
Conclusion
In conclusion, choosing the right accounting software can be a game changer for contractors. The software empowers them to focus on their core competencies. Each of the software mentioned in the article offers a unique set of accounting functionalities. By incorporating one into your business, you can achieve smooth operations in your projects.
If you're a contractor looking for reliable accounting software, look no further than HashMicro's Accounting Software. From expense tracking to project costing, it offers a complete solution that simplifies complex accounting tasks. Furthermore, its cloud-based nature ensures accessibility and data security, allowing you to manage your finances anytime. Take advantage of its robust capabilities now and get up to 50% off on the Productivity Solutions Grant! 
Get started today – Try the free demo for yourself now!