Knowing these two things can help companies to improve their marketing automation system. While both have the same goal, sales promotion differs from advertising. Commercial advertising is an offer to consumers to purchase something using visual formats such as images, video, and sound.
While sales promotion is a promotional action that directs consumers' attention to the logical and reasonable side of their brain. Continue reading for more information on sales promotions to gain a better understanding of this sales strategy. You can learn more about the following sales promotion strategies by listening to them.
Read also:How to Implement a Successful Blue Ocean Strategy for Your Business!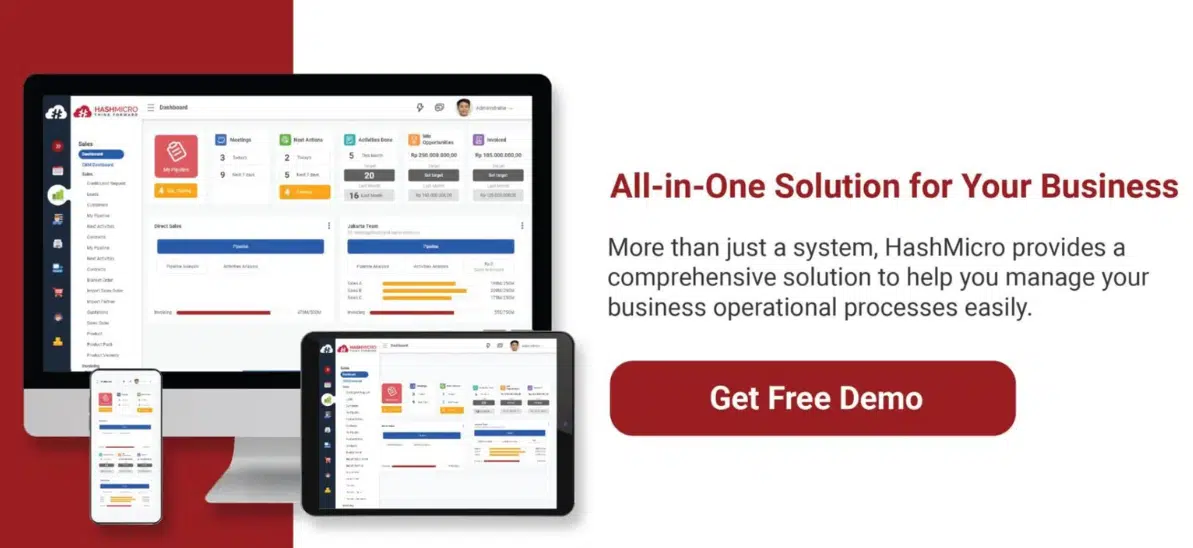 What is Sales Promotion?
Sales promotion is a type of marketing that is commonly used to launch new products, increase sales of existing products, and, of course, increase sales figures. Sales promotions usually have a time limit in order to increase customer interest in the product, and businesses only offer them at certain times of the year or season.
One of the main reasons brands run sales promotions is because there is so much competition in the market, especially if the company sells products that are identical to those sold by a number of other brands. Businesses and brands can re-engage with their customers and rebuild brand recognition by engaging in promotional activities.
The Four Goals of Conducting Sales Promotion
Brand awareness 
Sales promotions usually go hand in hand with attractive perks that can help increase awareness of a company's brand. Enhancement Brand awareness will certainly have an impact on the growth of sales figures.
Creating a market for new products
When companies run sales promotions, they are frequently accompanied by enticing bonuses that can help raise awareness of the brand among potential customers. Brand recognition will almost certainly increase in the future, which will have a positive impact on sales figures.
Stay competitive
Perhaps your company and brand are achieving impressive sales results. But don't be surprised if it happens to you. Furthermore, it is likely that your competitors are implementing promotional methods that will compete with and possibly take away your current clients at the same time. Sales promotion can assist a brand in remaining competitive and popular with its customers.
Consumer loyalty
In connection with the previous point, sales promotions can help maintain consumer interest in your company's brand. When consumers feel that they have a competitive advantage when buying your product when they compare it to other brands, they are more likely to buy it. Companies also need to develop promotions aimed directly at registered members or consumers on a regular basis so that their loyalty to the brand is maintained.
Loyalty programs also help your business become more popular because your customers will voluntarily tell their friends, relatives or relatives. This will provide rapid benefits from marketing your business brand. Increasing referrals will also increase brand awareness of your business, so it is a wise choice to try to increase investment in good Customer Relationship Management (CRM-Sales).
Read also:7 Ways to Keep Your Customers Satisfied and Loyal
The Best Strategy For Conducting Sales Promotion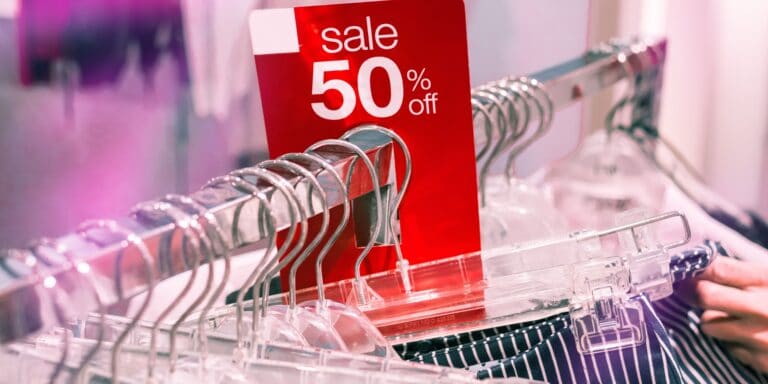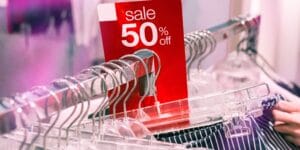 Source : www.canva.com
Choose the right audience
The challenge with any marketing effort is identifying and capturing the attention of those who will eventually become loyal customers. Many marketers believe that by casting a wide enough net, they will be able to find these people on a percentage basis, but this is not the case. After all, if they contact a large enough number of prospects, some of them will almost certainly progress through the sales funnel and become paying customers. Only a small percentage of these customers will become repeat customers.
Inefficient because only a small percentage of prospects and potential customers actually buy, resulting in large financial outlays. Instead of defining a target demographic, businesses should identify their target audience.
Similarly, sales promotion campaigns can be described. To determine the most appropriate target audience for your promotion, you must first learn more about your current clients. A simple survey should ask customers questions about themselves. Give them a reason to fill out forms and submit personal information.
Set measurable goals
The importance of setting goals cannot be overstated; however, the importance of writing them down cannot be overstated. According to one study, participants who wrote down their goals were 33% more likely to achieve them than those who did not write them down. When developing a sales promotion campaign, you must be more specific than "increase sales" when stating your objective.
Limit availability
Recently, researchers discovered the second major determinant of human behavior: FOMO which means fear of missing out)fear of missing out, This is the fear of missing out on an interesting event or valuable experience that other people know about. You can take advantage of this psychological reaction by providing a limited-time offer. 
Gifts with purchases may appear to be attractive sales incentives, but many buyers will not be attracted unless they are limited in time or quantity. Customers are more likely to commit if they fear losing a promotion if they don't act quickly.
Promote broadly wisely
Promoting your company's goods or services is part of your sales promotion. But what if we focused on the promotion? For your campaign to be effective, your target audience must see it. Like any other product or service, you can advertise your promotions online or offline.
You can inform potential customers about special offers by posting them on your company's website or by emailing them. your sales Visibility is key. Remember to include the costs of promoting your campaign in your calculations. If not, you risk wasting money on advertising rather than sales promotion.
Some Examples of Sales Promotion
Couponing
When you give vouchers or discounts to certain people, they may create an impression of exclusivity. Especially if the coupon has a usage time limit. Consumers who get these special vouchers or coupons will certainly feel compelled to exchange them before the time limit runs out.
Promos (buy 1 get 1 free) and discounts
This is one type of promotion that many brands do. Buy One Get One or often known as BOGO, offers consumers the opportunity to get two items for the price of one. Almost all types of products and services use a "buy one, get one free" strategy.
To make it easier for you to manage the loyalty membership program of your loyal customers, consider using the membership management system. This system can help you manage your membership  database in a centralized repository, automate membership renewal, offer multiple membership tiers, and personalize the loyalty program you offer.
Giveaways
Sales can be promoted by optimizing the brand's social media. Its function is not only to increase sales figures. On the other hand, this strategy can increase the engagement rate of social media marketing. Create a social media quiz that will interest your customers. A quiz with a giveaway as a prize winner will provide an opportunity to get new social media followers.
Free sample
samples Offeringsamples can persuade customers to buy what you are selling. In fact, the buyer may not have considered it beforehand. This strategy has proven to be effective, especially when introducing new products.
Discounts
Instead of discouraging consumer interest in a product, a reduction in price can actually promote it. A common type of stimulus that can motivate customers to make a purchase is the idea that they can acquire goods at a lower cost than they otherwise would be able to obtain.
Conclusion
One thing you should do is organize your sales pitch so that your company can generate targeted revenue. Sales are the lifeblood of any business; without them, the company will not make a profit and will fail. Then, make sure you document every sale and expense that occurs in your company using a proper and simple bookkeeping system.
HashMicro Sales Software is here to automate your various business processes, such as automatic billing, sales analysis, and accurate calculation of sales commissions. Furthermore, this software will make it easier for you to access data in real-time, which will help to organize the work of various divisions. You no longer have to be concerned about losing customers and sales opportunities within the company because HashMicro CRM Sales can solve those issues. With HashMicro, you can make sales smarter, faster, and more effective. Call now for a free demo!